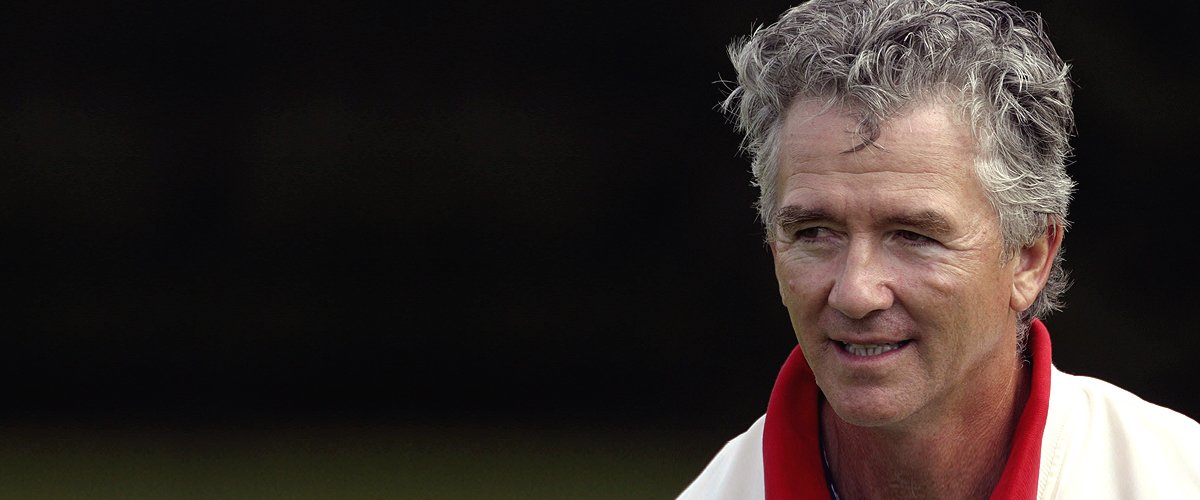 Getty Images
'Dallas' Patrick Duffy Continued His Family Business by Opening a Bar with His Lookalike Son
Actor Patrick Duffy, best known as Bobby Ewing on the soap opera "Dallas," teamed up with his son Sacred Fools to open a bar in Los Angeles, California.
Born in March 1949, Patrick has been active in the entertainment industry since the late 70s. Between 1977 and 1978, he portrayed Mark Harris on the TV series and the made-for-TV films "Man from Atlantis."
The Duffy family has been in the bar business for years!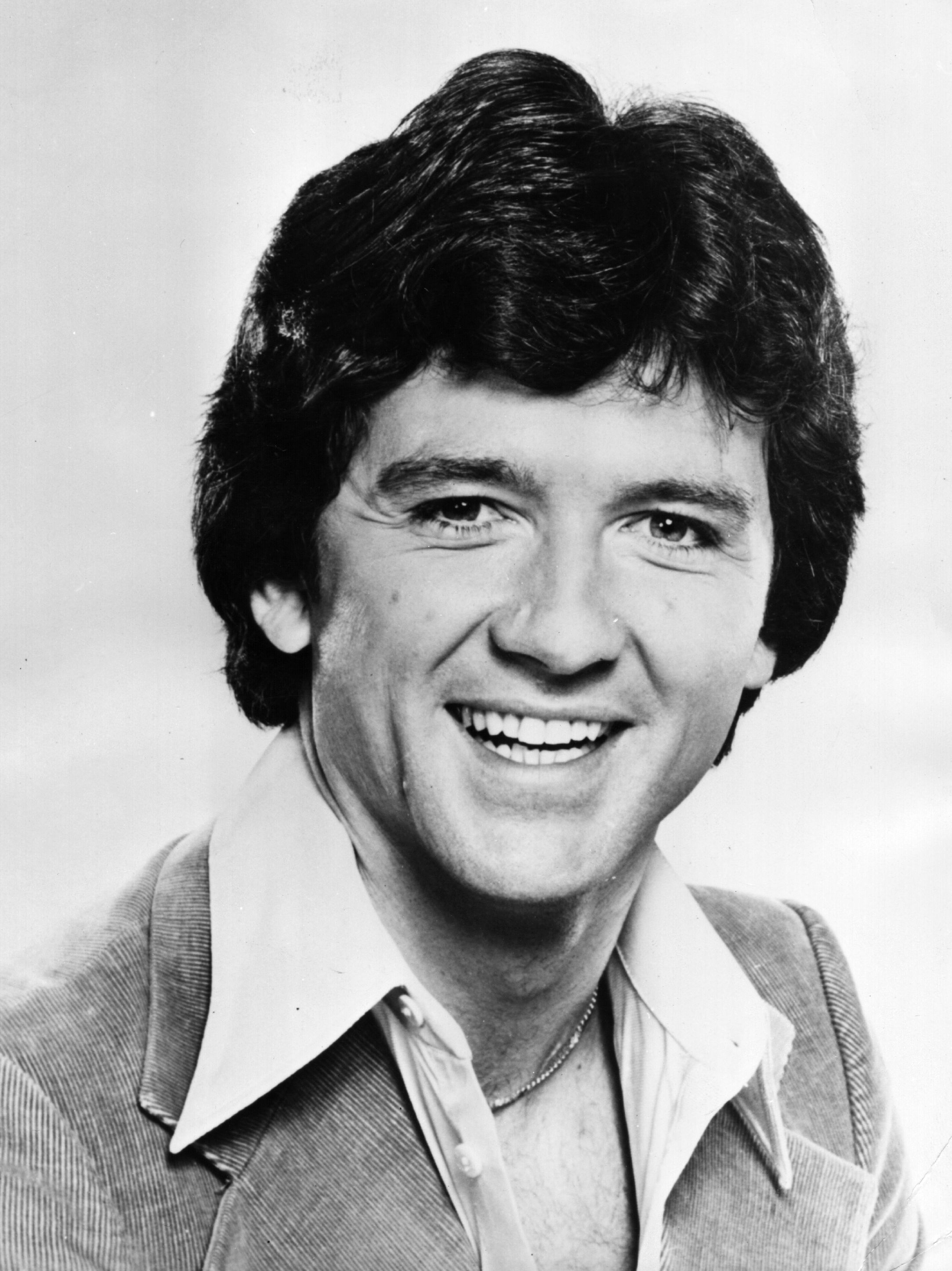 Portrait of Patrick Duffy in 1980 | Source: Getty Images
PATRICK DUFFY'S CAREER
Shortly after his time on the previously mention project came to its end, he landed the role of Bobby Ewing on the soap opera "Dallas." He worked on the show in two separate periods: first between 1978 and 1985, and then between 1986 and 1991.
During his time on "Dallas," he was nominated to plenty of awards, winning a Soap Opera Digest for Outstanding Actor in a Prime-Time Serial, a Special Bambi Award, and a TV Land Pop Culture Award.
Apart from being one of the main characters, Patrick Duffy also served as a director in plenty of episodes! One of the most beloved storylines was the one that revolved around Pamela, portrayed by Victoria Principal, and Bobby's romance.
After wrapping up "Dallas," he started portraying Frank Lambert on "Step By Step" between 1991 and 1998, a project in which he also worked as a director.
Patrick Duffy on May 2, 2018 in Lille, France | Source: Getty Images
Patrick also worked on "The Bold and the Beautiful," "Welcome to Sweden," and "Station 19."
Starting in 2012, the actor reprised Bobby Ewing for the last time in the revival of "Dallas." The new show was canceled in 2014.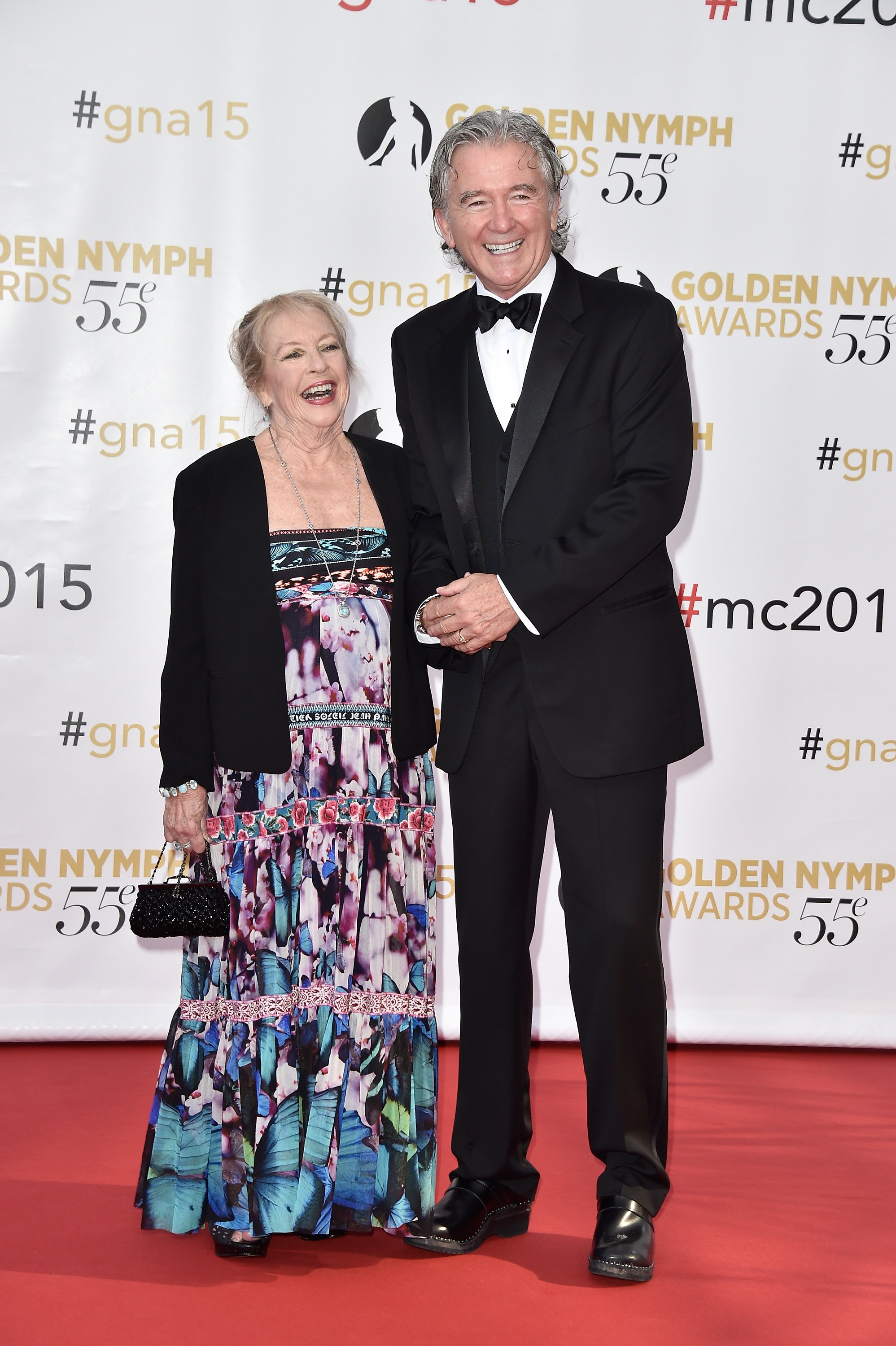 Patrick Duffy and his wife Carlyn Rosser on June 18, 2015, in Monaco | Source: Getty Images
PATRICK'S RELATIONSHIP AND CHILDREN
As per his romantic life, the "Step by Step" actor married professional ballerina Carlyn Rosser in February 1974. One of the aspects of their Buddhist ceremony that attracted more attention was that she was ten years older than him.
Together, the couple had two children: Padraic, born in 1974, and Conor, born in 1979. Unfortunately, Patrick Duffy's wife passed away on January 23, 2017.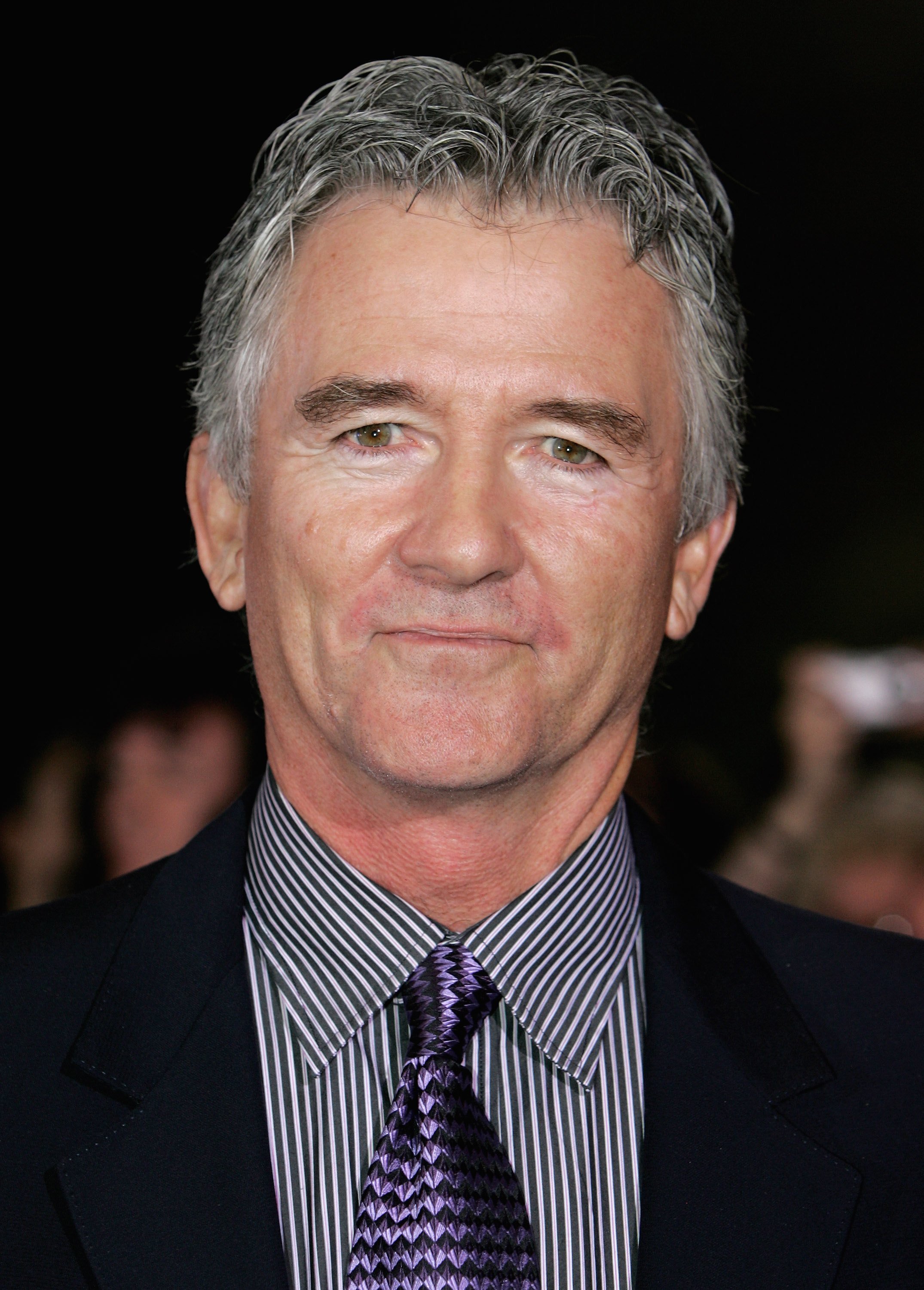 Patrick Duffy on August 26, 2006 in Newport, Wales | Source: Getty Images
Speaking of their kids, both of them followed into Patrick's footsteps and are involved in the entertainment industry nowadays.
In Conor's case, he is an actor who made his debut on "Dallas" in 1991. Apart from that, he has taken minor roles on "From a Place of Darkness," "Growing Up Fisher," and "Good Girls."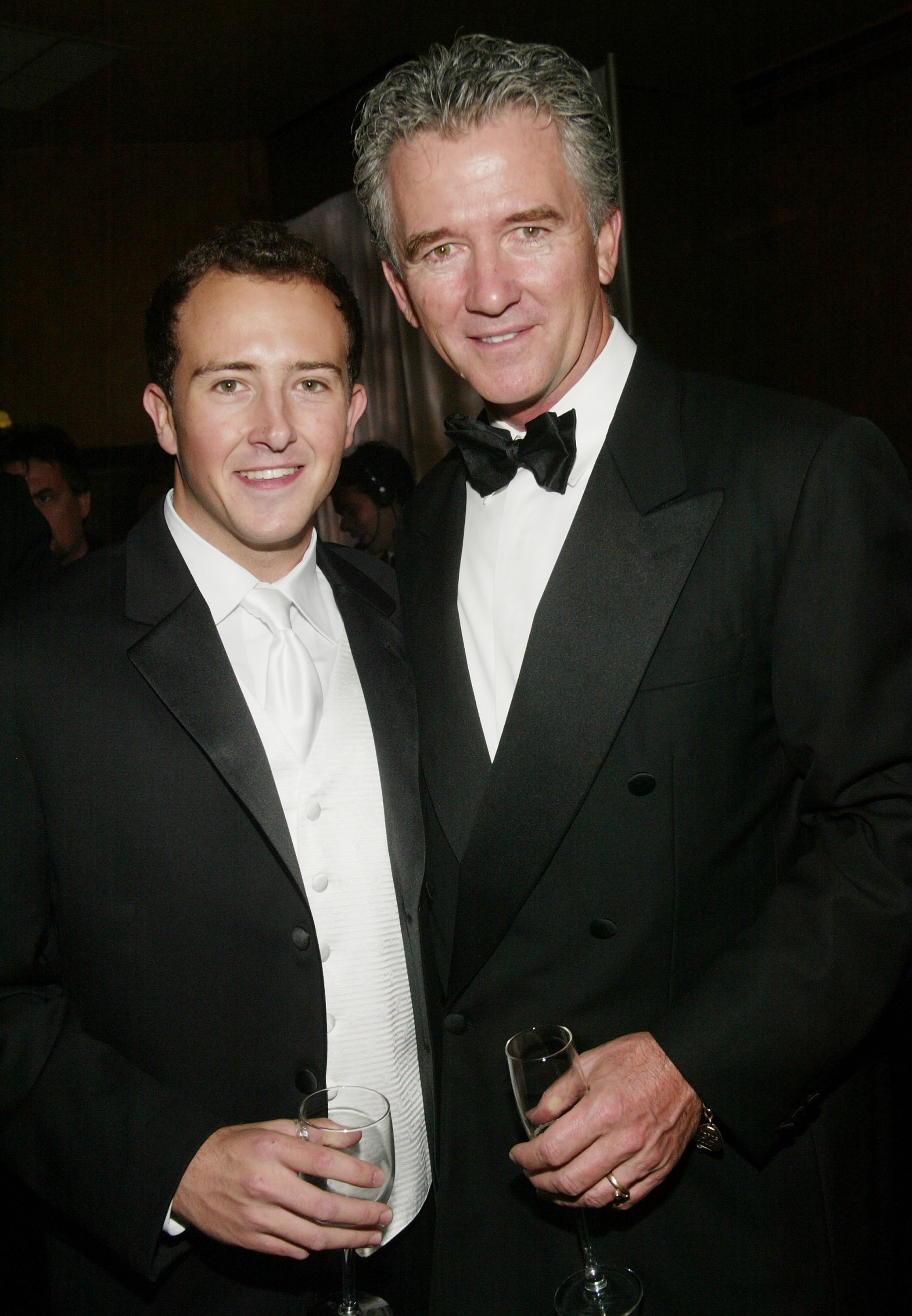 Patrick Duffy and son Conor on November 2, 2003 in New York City | Source: Getty Images
Padraic, on the other hand, also appeared on "Dallas" between 1990 and 1991 but chose to be a scriptwriter afterward. So far, he has worked on the short movie "Err" and the play adapted to the film "Me, You, a Bag & Bamboo."
In mid-2018, Patrick Duffy, his son Padraic, and his daughter-in-law Emily Kosloski, who is also an actress, made headlines by opening their bar called The Broadwater Plunge.
PATRICK AND PADRAIC DUFFY OPENING A BAR
Since Padraic was working as a playwright and artistic director of Sacred Fools Theatre Company in Los Angeles, they chose to open the tavern in the same building.
Although both areas are connected, the bar operates independently, so it would be open even if there is no production onstage. Apart from that, theater tickets are not required to enter. Padraic shared some details on the tavern:
"We've built a bar that will be a safe place for L.A.'s live-theater lovers – be they actors, producers, playwrights, or enthusiasts – to gather, brainstorm ideas, run lines, unwind after a performance or just take comfort in being among like-minded people."
Patrick Duffy's child was not the only one who talked about The Broadwater Plunge. During an interview with KTLA 5, the actor pointed out that the Duffy family has been in the bar business for years.
THE OWL, THE BAR OF PATRICK DUFFY'S DAD
He admitted that his son Padraic was the fifth generation, and he even showed a black-and-white photo of his father in posing in his own neighborhood bar called The Owl, which happened to be attached to the family's apartment.
In this case, the saloon is attached to several theaters wherein acting classes and rehearsals take place almost every night.
Even though running a bar is no easy feat, Patrick has not given up on his acting career. In 2019, he appeared in several projects, including "April, May en June" and "Random Acts of Christmas."
Patrick Duffy is also expected to appear in at least two projects for 2020: the TV series "All Rise" and the short film "Alley of Brandt."
Please fill in your e-mail so we can share with you our top stories!