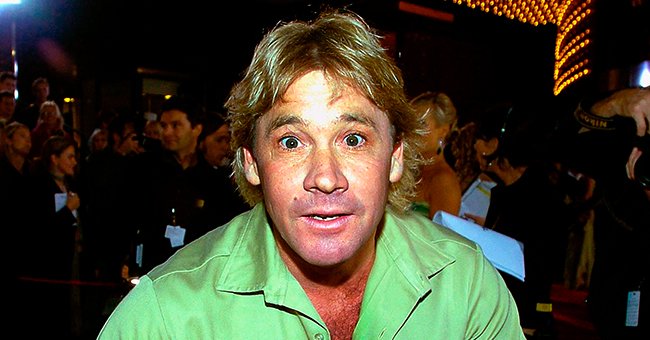 Getty Images
Steve Irwin's Underwater Cameraman Claims the Crocodile Hunter's Last Words Were 'I'm Dying'
The underwater cameraman, who captured the last moments of Steve Irwin's life revealed that the Crocodile hunter knew he was dying, and muttered words to that effect.
Justin Lyons, the underwater cameraman that acted as Steve Irwin's right-hand man, shared with Studio 10 the crocodile hunter's last words before he passed. While recounting how their final expedition went, he said,
"He just stared up calmly, looked at me, and said, 'I'm dying.' That's the last thing he said."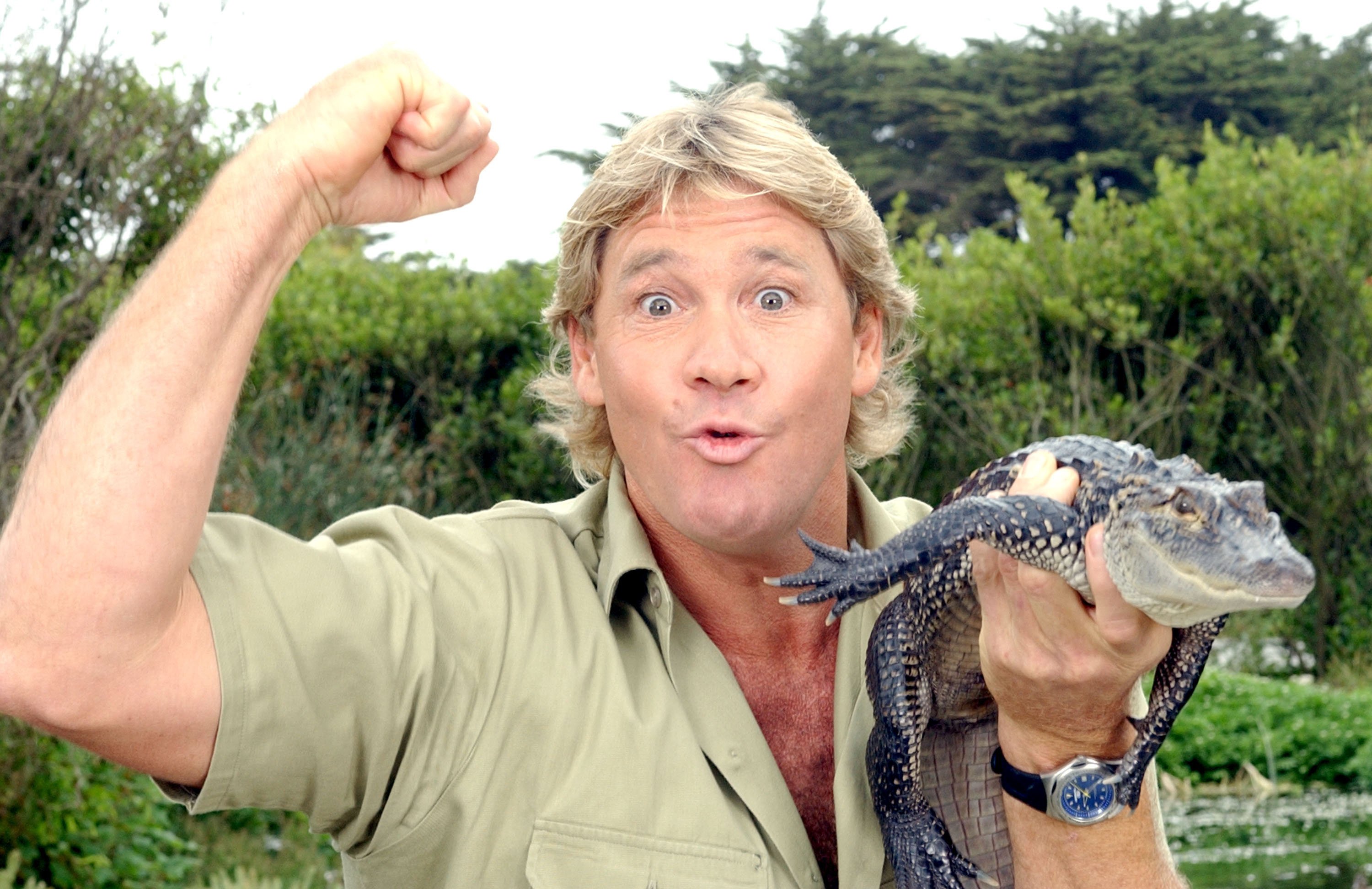 The Crocodile Hunter", Steve Irwin, poses with a three foot long alligator at the San Francisco Zoo . Photos: Getty Images
"We were saying to him think of your kids, Steve; hang on, hang on."
Lyons recalled that they had been on an expedition to capture the ocean's deadliest animals in 2006, in waters near Batt Reef, Queensland, Australia. It had them videoing water creatures like sharks, sea snakes, and possum, amid others.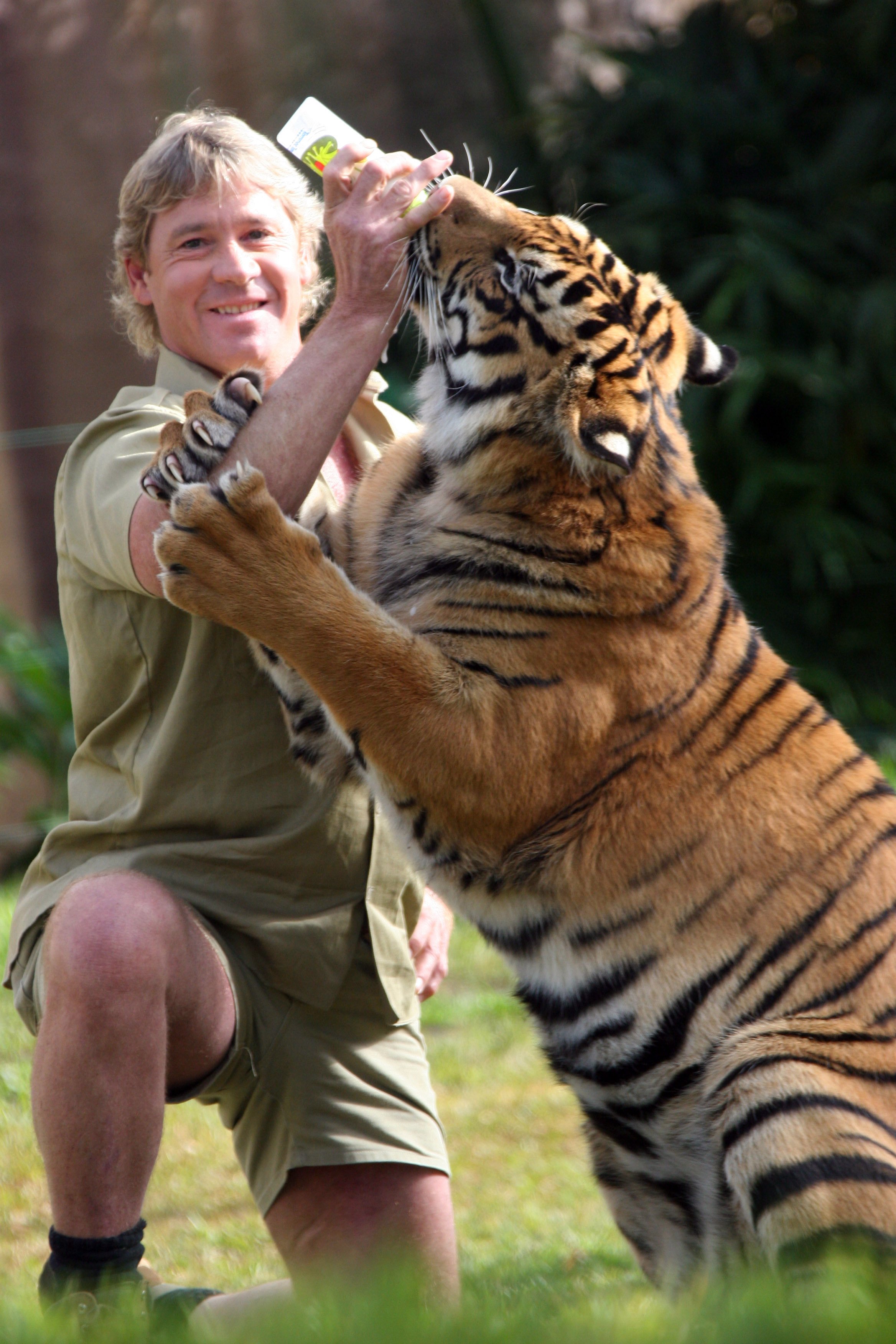 Steve Irwin poses with a tiger at Australia Zoo June 1, 2005 in Beerwah, Australia.. Photos: Getty Images
After filming for eight days, the cameraman and Steve encountered terrible weather. But due to the deceased's restless nature, he asked that they go underwater to look for anything to film.
The late crocodile hunter met his wife, Terri Irwin, at the Australian Zoo
The two found a stingray and began filming it. Towards the end, the sea creature, which is mostly calm and peaceful by nature, started lashing out with its tail, stabbing Steve straight through the heart.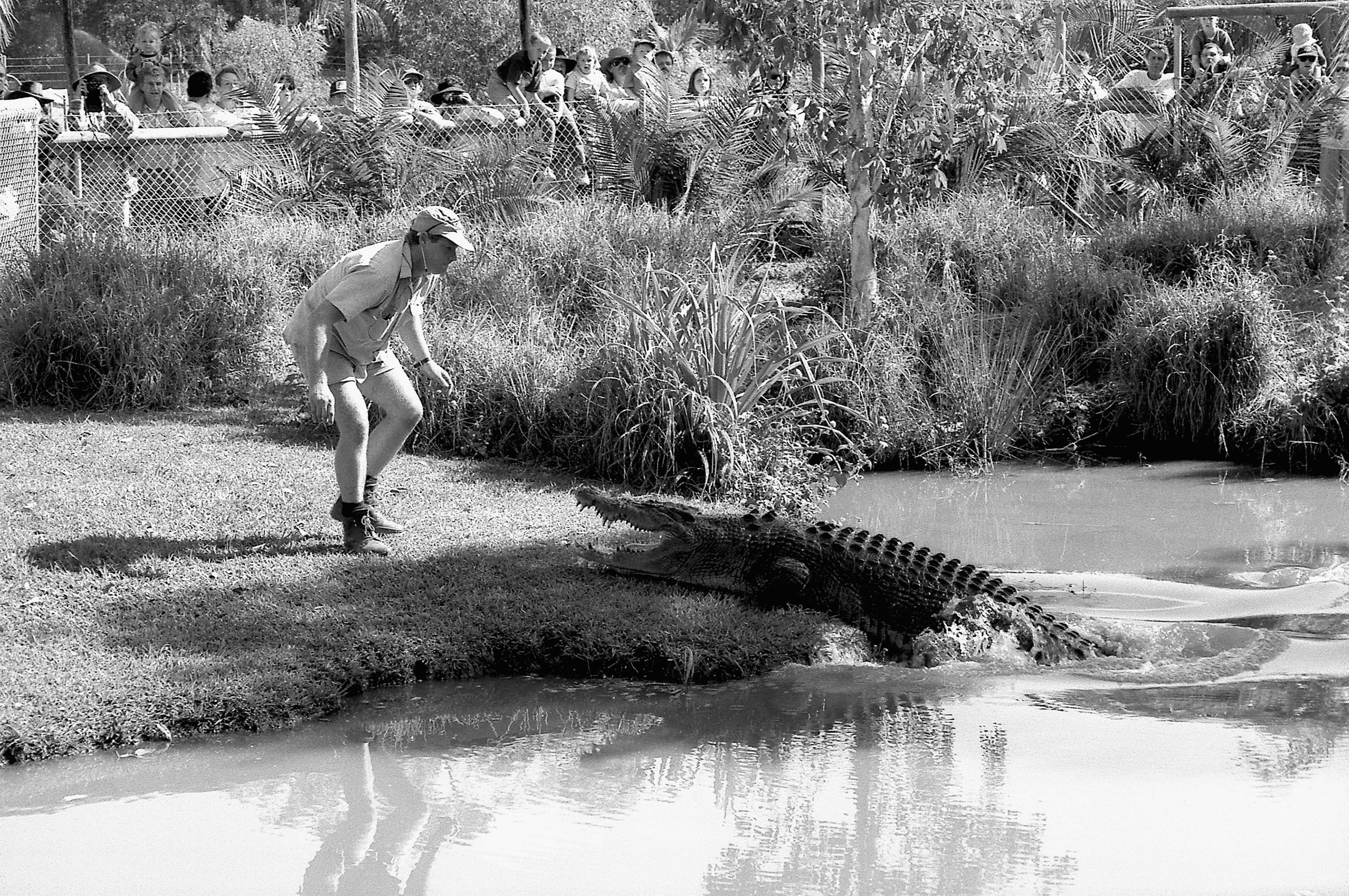 A 1996 file photo shows Steve Irwin, known as the Crocodile Hunter, at his Australia Zoo in 1996 in Beerwah, on the Sunshine Coast, Australia.. Photos: Getty Images
The stab from the stingray punctured the crocodile hunter's heart and lungs, and all of his crew's efforts to save him came to naught. As Lyons puts it,
"He had a two-inch-wide gag around his chest… He was in excruciating pain."
The underwater cameraman and Steve worked together for fifteen years. Lyons had a lot of affection for the deceased and thought he was going to live forever.
The deceased became famous for his daring and adventurous side in '96. His show "The Crocodile Hunter" made waves, and it aired until September 4th, 2007.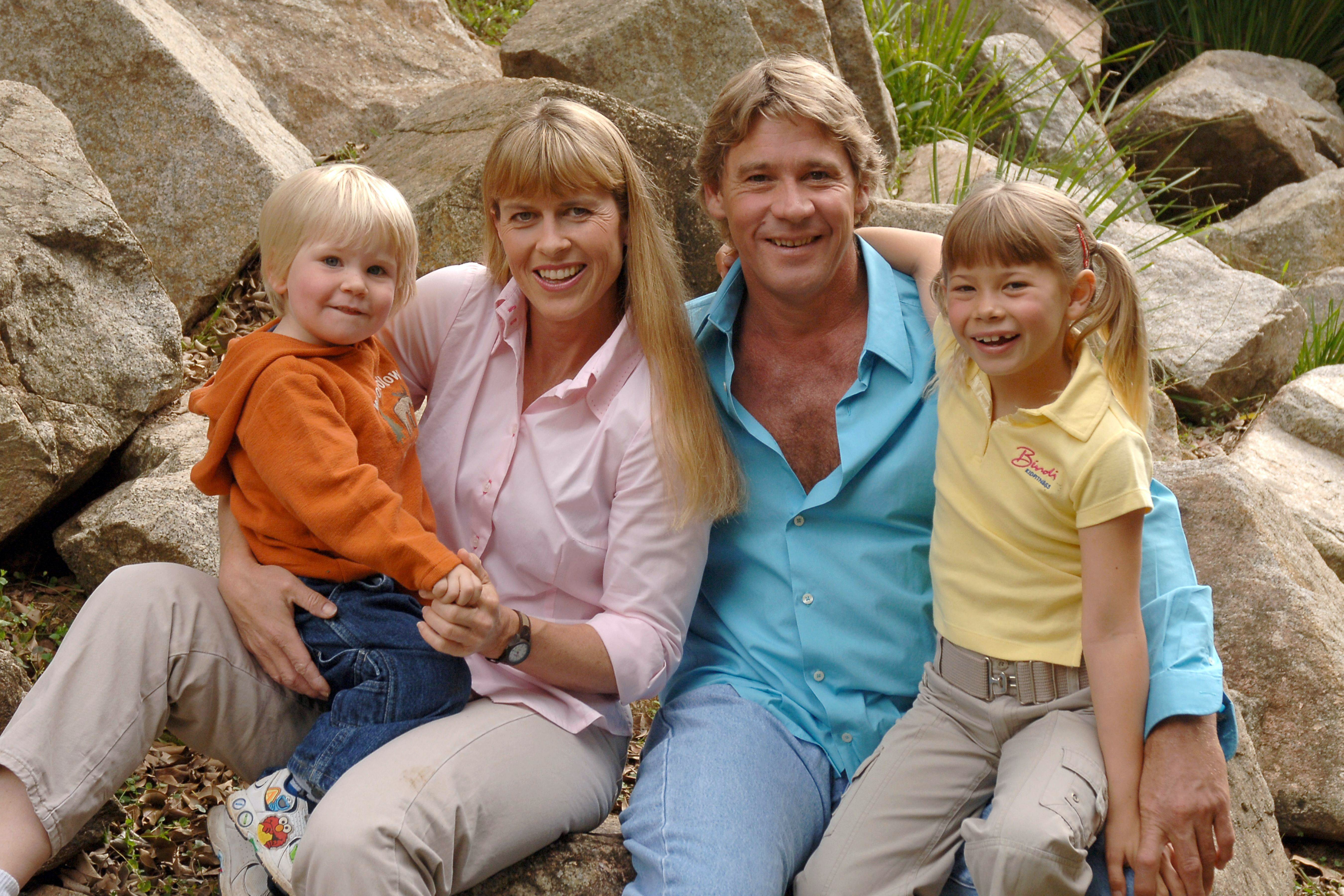 Steve Irwin poses with his family at Australia Zoo June 19, 2006 in Beerwah, Australia.Photos: Getty Images
The late crocodile hunter met his wife, Terri Irwin, at the Australian Zoo. Interestingly, the first episode of "The Crocodile Hunter" got shot while the two were on their honeymoon.
The marriage produced two children, Bob and Bindi Irwin. The siblings, together with their mother, work at the Australian Zoo and are carrying on the legacy of their father.
Please fill in your e-mail so we can share with you our top stories!