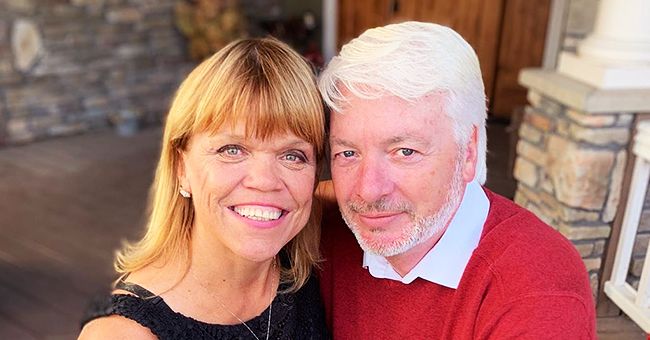 instagram.com/amyjroloff
Amy Roloff from 'Little People, Big World' Speaks about Getting Used to Life in Her New House in a Heartfelt Post
Amy Roloff gave an update on how she is adjusting to her new life after moving out of her property on Roloff Farms and into her new house with her fiancé, Chris Marek.
For "Little People, Bod World" star, Amy Roloff, the New Year brought with it a lot of big changes, which started with her moving into a new house. Giving her fans the latest update on her move from Roloff farms, she said:
"Sunday brunch in the new house?. Woohoo! It's been an adventure so far, definitely another BIG change in my life, after 30 years living on 33+ acres, and really not sure how to feel about it all."
Amy and Matt Roloff divorced in 2016, after 27 years of marriage. After their divorce, she spent three years on the farm before taking a buyout option, which would give Matt the entire property.
According to Radar, she sold a portion of the farm to her ex-husband for $667 000. Her new house, which is located in Hillsboro, Oregon, is only 15 minutes away from the farm and cost her $588,500.
In her post, Amy admits that the emotional impact of how far she has come would eventually hit her, but she feels the changes she has made in life were necessary.
Adjusting to life off the farm after three decades hasn't been easy. Her honesty in her post had many fans who gone through similar situations, sending her messages of encouragement.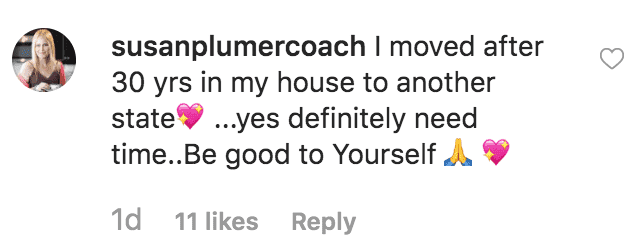 A fan comments on Amy Roloff's instagram post about her new home | Source: instagram.com/amyjroloff
Amy, who spent the holidays with her children, had become used to her life on Roloff farms and was a bit unsure about leaving.
After living on a farm with so much open space and isolation, she said that it is taking the time to get used to living in a neighboured and also getting acquainted with her new home.
She has been purging herself of old things, keeping some memorable items, filling up the place with new furniture, and is looking forward to finally making the place into a home.
Amy said her fiancé, Chris Marek has been on hand to help her with their new house, and she admits that she couldn't have done most of the work without his help.
The new season of "Little People, Big World," which airs in the spring, will capture Amy's new start in life as cameras had been documenting her move off the farm.
Please fill in your e-mail so we can share with you our top stories!