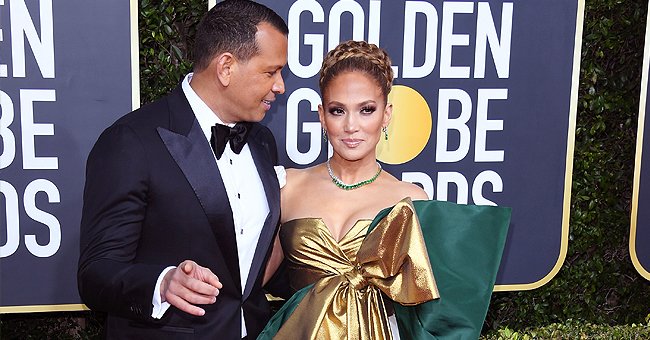 Getty Images
Alex Rodriguez Writes Supportive Post to Jennifer Lopez after She Lost Her Golden Globes Category for 'Hustlers' Role
A-Rod showed affection for his lover, JLo, following her loss at the recent Golden Globes award ceremony.
Baseball alum Alex Rodriguez is the ever-supportive lover of actress and singer, Jennifer Lopez. In a recent Instagram post, he expressed solidarity for Lopez, who lost in her nominated category during the Golden Globes award show.
Rodriguez shared a beautiful image of JLo, where she struck a pose on the red carpet. In the photo, her back was turned and she sported a huge smile for an anterior camera.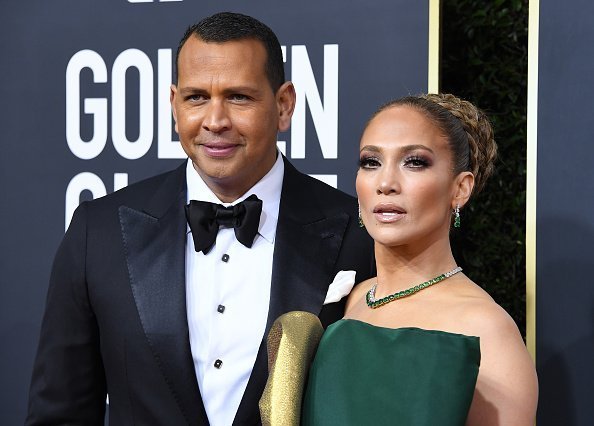 Jennifer Lopez and Alex Rodriguez arrives at the 77th Annual Golden Globe Awards attends the 77th Annual Golden Globe Awards at The Beverly Hilton Hotel on January 05, 2020 in Beverly Hills, California.|Photo : Getty Images
Arod captioned the post:
"Jen, it doesn't take a trophy, medal, or plaque to identify a true champion."
The caring lover continued as he praised and reminded his ladylove of her many achievements and how much of an inspiration she is to fans and celebrities alike.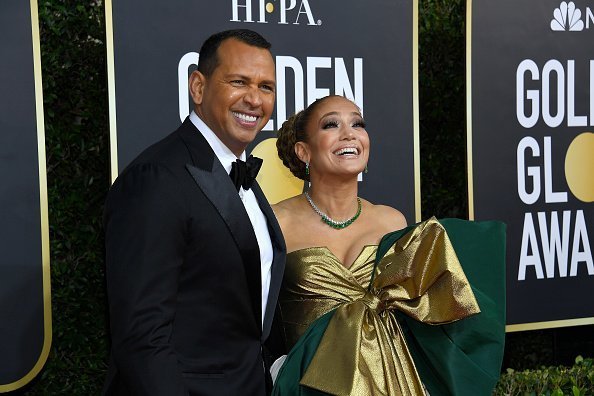 Alex Rodriguez and Jennifer Lopez arrive to the 77th Annual Golden Globe Awards held at the Beverly Hilton Hotel on January 5, 2020.| Photo:Getty Images
AROD IS NOT THE REGULAR LOVER
"To your children, your family, your coaches, your staff, and your extended family, you are a champion. To everyone whose lives you enrich daily, you are a champion and don't you ever forget it."
Rodriguez's post comes in the wake of the just concluded Golden Globes Awards, where he was in attendance alongside JLo.
The two passed for an ideal couple as they dazzled in stylish outfits on the red carpet. While Lopez looked elegant in a Valentino dress, Alex rocked a nicely fitted tuxedo.
On the red carpet, the lovers couldn't hide their affection for each other as they continually held hands and flirted. A source told US WEEKLY:
"They keep a tight grip while holding each other's hands waiting for security, Jennifer fixed the bow on her dress and A-Rod told her, 'You look so beautiful."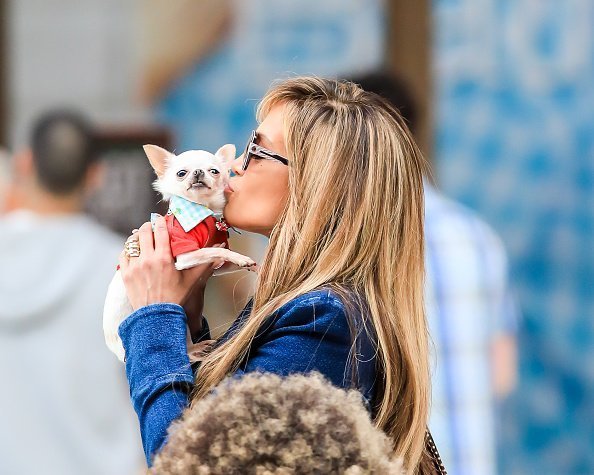 Jennifer Lopez is seen filming 'hustler' on March 26, 2019 in New York City. |Photo:Getty Images
Speaking with Ryan Seacrest about her movie, "Hustlers," on the red carpet, Lopez made it known that she did all her pole stunts. She said:
"I was on a pole, and I was like, 'Please get a close-up of my face!' I don't care if I look like a bat hanging upside down, make sure I made it that they don't think it's a stunt double."
At this point, Alex Rodriguez couldn't hide the fact that he was smitten by the "On the Floor" crooner as he openly flirted with her about pole dancing.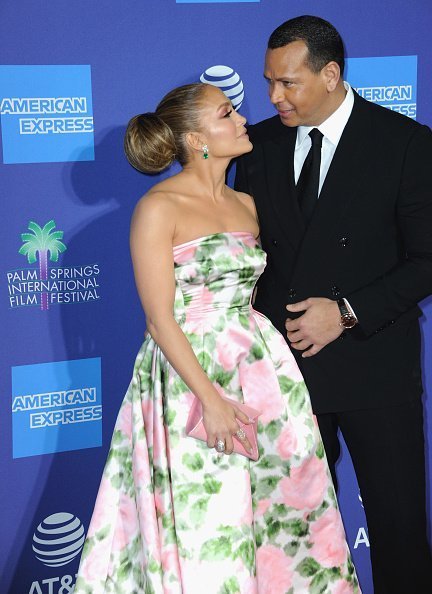 Jennifer Lopez and Alex Rodriguez arrive for the 2020 Annual Palm Springs International Film Festival Film Awards Gala held at Palm Springs Convention Center on January 2, 2020 in Palm Springs, California. |Photo: Getty Images
WHEN IT ALL STARTED
Alex Rodriguez and JLo began dating in 2017 and later got engaged in 2019. The lovers each have two children from previous marriages and are just as happy to have a blended family.
Ever since they made their romance official in 2019, there has been no going back whatsoever. And they sure do make a lovely couple.
Please fill in your e-mail so we can share with you our top stories!