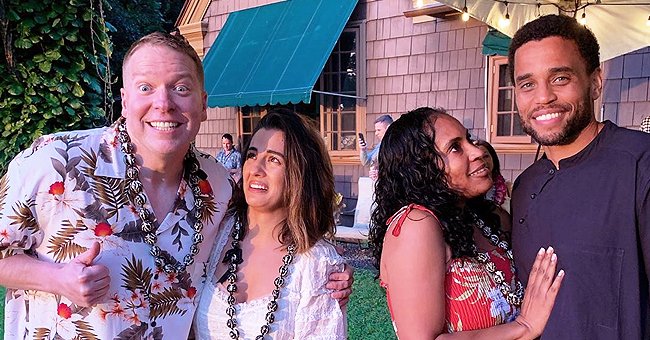 Instagram/garyowencomedy
Michael Ealy and Comedian Gary Owen Decided to Go on 'Wife Swap' & the Shared Pic Is Hilarious
Michael Ealy and Gary Owen engage in the "Wife Swap" game, which involved both men switching partners. Gary took to the internet to show his fans how the whole exercise turned out, and well fans thought the uploads were hilarious.
Michael, an actor, and Gary, a comedian, are two of Hollywood's celebrities. The pair recently engaged in swapping their wives and spending seven days with their new wives on a trip.
After the Hawaiin trip and absence of the real wife for each man, Gary, who spent a week with Khatira, Micheal's wife took to the gram to show internet users a sneak peek of how it all went down.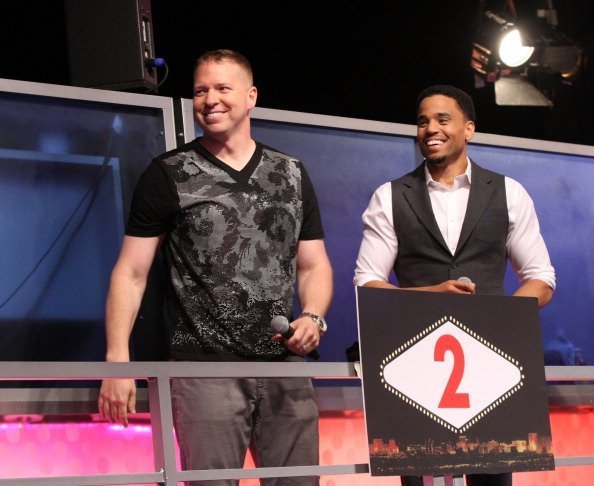 Actors Gary Owen and Michael Ealy visit 106 & Park at BET studio in New York City | Photo: Getty Images
The upload involved both entertainers embracing their swapped partners. While Micheal and his swapped wife seemed all cozy and in love, Gary and Khatira, Micheal's wife, looked nothing like they are in love.
A second update showed both couples back to their original spouses, and this time Khatira seemed happy to be back to her beau, while Kenya looked unsure of her husband's demeanor. The caption read:
"Not sure why me & @trulykenya agreed to go on wife swap with @themichaelealy & his wife. Clearly, Mikes wife isn't feeling me, but my wife is in a fucking trance."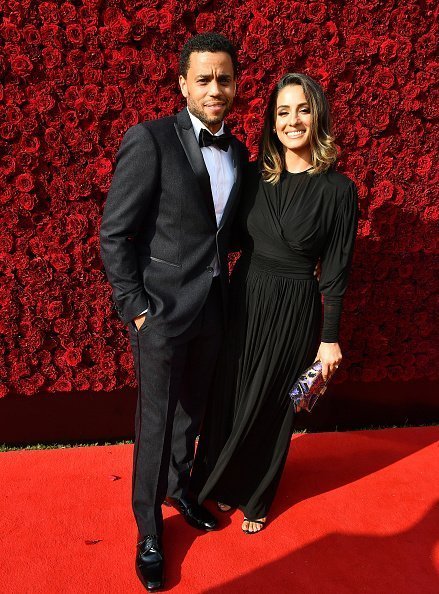 Michael Ealy and Khatira Rafiqzada attend Tyler Perry Studios grand opening gala at Tyler Perry Studios in Atlanta, Georgia | Photo: Getty Images
Gary blurted out that his wife has been "quiet," hinting that she misses the adventure with her swapped husband, but this is all for the laughs, as the couple enjoys nearly two decades of marriage with three kids.
Fans were delighted and reacted with loads of positive comments on the TV star's post. Many thought that it was such a good laugh for the new year.
His new feature, "Intruder" attracted a high rating in the industry
Michael is famous for his feature in movies like "2 Fast 2 Furious," "Barbershop," soaps like Tyler Perry's "Being Mary Jane," and "The Good Wife."
Sometime last year, he opened up about some horrible moment in his career when he felt offended due to a hurtful comment from a colleague. In his words:
"I was doing this movie with Anthony Hopkins, and Chris Rock called Bad Company. I was so excited to audition for this movie, and I didn't get the part...Joel Schumacher saw something in me and wrote me a part. Everything went well, but Chris was a little cold...looks over at me and says 'still in the business, huh?'...I wanted to prove myself… so when he said that it was crushing. It was awful."
Micheal expressed that Chris' was at his peak in his career, while he merely just landed his first role at that time. However, the "Being Mary Jane" star didn't react to the comment.
Instead, he focused on the shoot and harnessed his potential, which landed him more features, and today, he has managed to garner as much popularity as any Hollywood celeb. Chris's comment was a push for Micheal, who centered his gaze on the ultimate prize "to make an impact with his talent."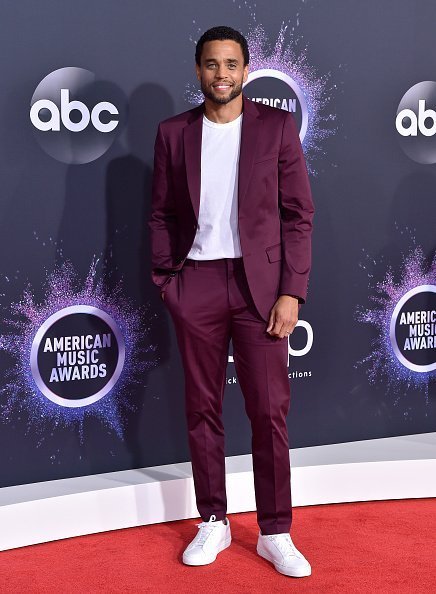 Michael Ealy attends the 2019 American Music Awards at Microsoft Theater in Los Angeles, California | Photot: Getty Images
His new feature, "Intruder," attracted a high rating in the industry. In an interview, he talked about the plot of the film and how a lot of messages are enshrined in the scripts of the film.
The award-winning actor also joked about his wife's reaction when he engages in sex scenes. Khatira once asked her husband if she could have the privilege to make out with someone else, and Micheal's playful response was, "well, if you get paid for it, I'm cool."
Please fill in your e-mail so we can share with you our top stories!