Tiger Woods Acted as Caddy for His 10-Year-Old Son Charlie during Recent Junior Golf Event
Over the weekend, Tiger Wood's son Charlie competed during a junior golf event in South Florida, and he had none other than his famous father as a caddy for the day.
Charlie Axel stunned onlookers with his golf swing when he competed during a junior event reportedly held in Jupiter at Club Med Academies.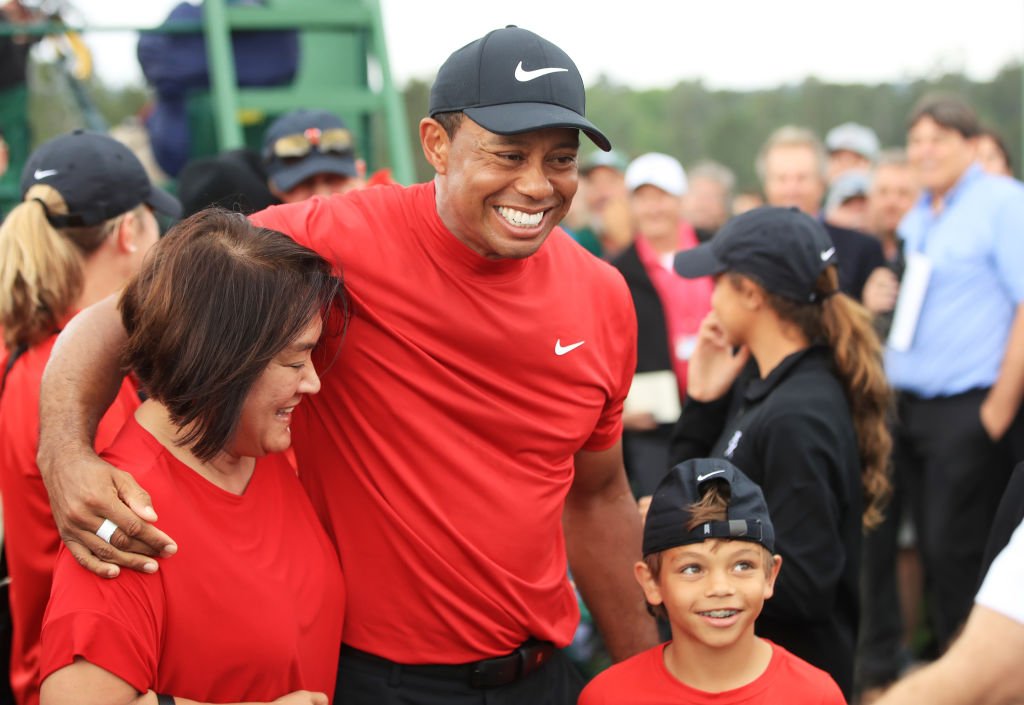 CHARLIE'S IMPRESSIVE SKILLS
A clip posted by GolfTV showed Charlie, who turns 11-years-old next month, deliver a powerful swing as his daddy caddy Tiger Woods looked on from just behind.
"Omg, how good is that swing. The acceleration in the downswing is like his dad," one Twitter user commented while another added, "The beginning of another legend."
The swing of Charlie Woods 👀

Tiger looks on as his ten year old son swings on the range ahead of a junior event in Florida. pic.twitter.com/0WvwCw1hST

— GOLFTV (@GOLFTV) January 12, 2020
LIKE FATHER LIKE SON
Charlie didn't win the nine-hole event, and he reportedly posted 5-over 41, while the winner shot 37. Nonetheless, the youngster impressed golfing fans with his skills.
Tiger Woods shares Charlie and a 12-year-old daughter named Sam Alexis with his ex-wife Elin Nordegren, and the legend himself is only one win away from breaking the record for the most PGA Tour wins. 
UNWAVERING FAMILY SUPPORT
Throughout his career thus far, Tiger's children frequently cheered their father on during tournaments. When Tiger won the Masters Tournament for the fifth time last year, he shared how "special" it was having his children there for his first major victory in 11 years and said during a press conference:
"It means the world to me. Their love and their support, I just can't say enough how much that meant to me throughout my struggles when I really just had a hard time moving around."
A WELCOME CHANGE IN PERSPECTIVE
Having his children see him win, just like his father had, was "pretty special." and the 44-year-old is glad that his children are starting to understand why he loves the sport so much. 
For years, Tiger struggled with injuries, and he underwent four back surgeries. So his children mostly saw him doubling over in pain every time he tried to swing a club, because its all they could remember.
After his comeback, Charlie and Sam are starting to see the sport in a more positive light and not just as something that caused their father pain. The golfing legend will make his 2020 debut on January 23 with the start of the Farmers Insurance Open.
Tiger Woods took a 5-year hiatus from golf, and he returned in 2018 to win the Tour Championship, followed by the Masters in April 2019. 
Shortly after, the legendary golfer received another coveted award. On May 7, 2019, golf-loving President Donald Trump awarded Tiger with the Presidential Medal of Freedom and called him a "global symbol of American excellence."