Audrey Roloff of LPBW Fame Shares Photo of Daughter Ember Meeting Her Newborn Brother Bode for the 1st Time
"Little People, Big World" star Audrey Roloff tugged at fans' hearts with a lovely photo of daughter Ember meeting baby Bode for the first time.
Audrey Roloff is still reeling the joy of welcoming her second child, baby Bode, and her daughter Ember feels the same way.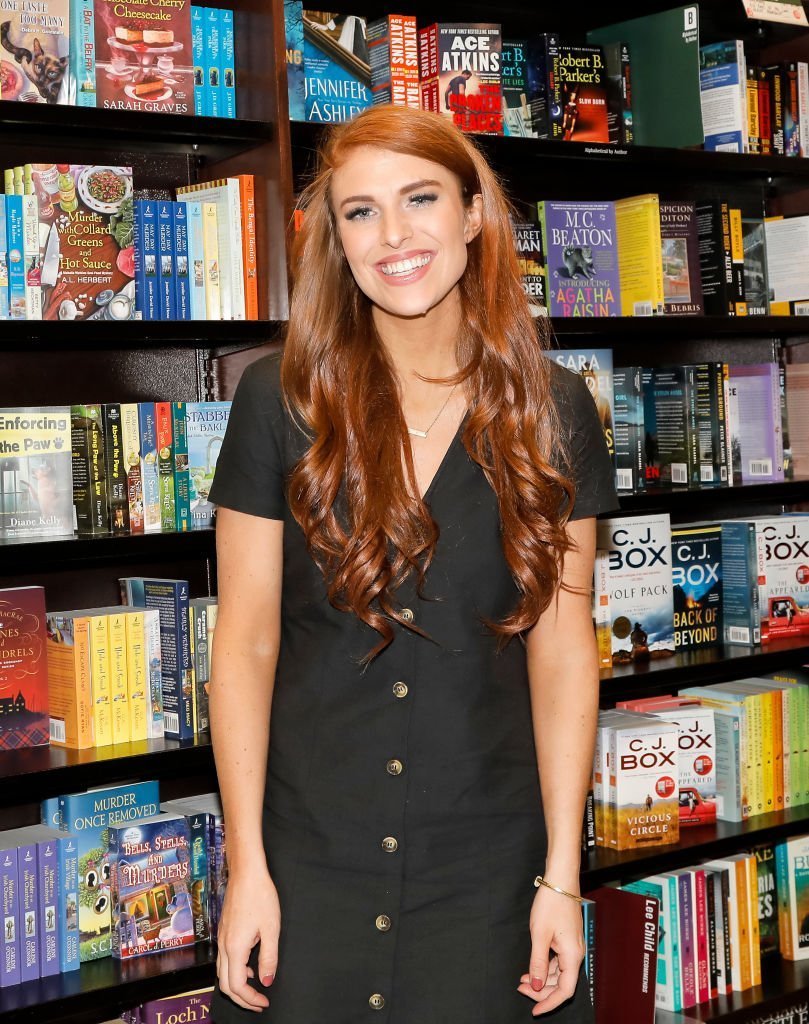 Yesterday, Audrey warmed the hearts of her 1.2 million followers with a touching photo of big sister Ember meeting baby Bode for the first time.
The lovely image showed Audrey on cloud nine while on the hospital bed with her two babies getting to know each other better. 
The mother-of-two described the image as "one of my favorite moments ever," and gushed about how the two-year-old is "the sweetest big sister already." 
Speaking about how her babies are bonding, Audrey wrote:
"Jer and I can't stop smiling and laughing at the things she says about him and to him. She's so eager to take care of him and give him lots of lovies."
However, in the midst of all her praises, Daily Mail notes that the 28-year-old shared a harsh revelation about her post-pregnancy life.
Audrey confessed:
"Postpartum has been hard on my body, but cuddling with these precious little loves makes my heart so full."
Baby Bode was born to Audrey and Jeremy Roloff on January 8, and the little bundle of joy weighed in at nine pounds and two ounces and measured 21 inches long.  
During an interview with US Weekly, the couple revealed that they have always wanted a big family. However, they weren't putting any pressure on each other to achieve their dream.
Audrey and Jeremy first announced that they were expecting in July. A month later, they revealed that the unborn child was going to be a boy. Luckily, Bode arrived on his actual due date, unlike his older sister, Ember, who was eleven days late.
Soap Dirt notes that two days after Bode was born, the new parents took their son home to meet the rest of the family. 
The little bundle of joy is no doubt the perfect addition to the Roloff family, and everyone, including grandmother Amy Roloff, is over the moon about his arrival.
According to PopCulture, Amy celebrated her grandson's birth by debuting their first photo together on social media.
The matriarch of the Roloff clan shared a series of images showing her cuddling baby Bode and gushed in the caption about how she loved being a grandmother again.