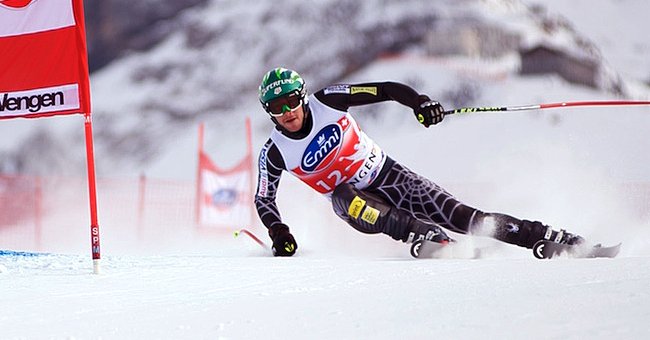 flickr.com/chriscom
Bode Miller Who Is a Former World Cup Alpine Ski Racer Has Faced Plenty of Ups and Downs in His Life
Former Olympic ski racer Bode Miller has had his fair share in triumphs and sadness, including the death of his daughter.
Bode Miller is perhaps among the best Alpine skiers in America with six Olympic medals and two World Cup overall championships.
His career was but a whirlwind of success after making the U.S. ski team in 1998 and competing in the Nagano (Japan) Winter Olympics.
Although he endured some failures, like losing a medal in the said competition, he never forgot to bounce back and strive to become better.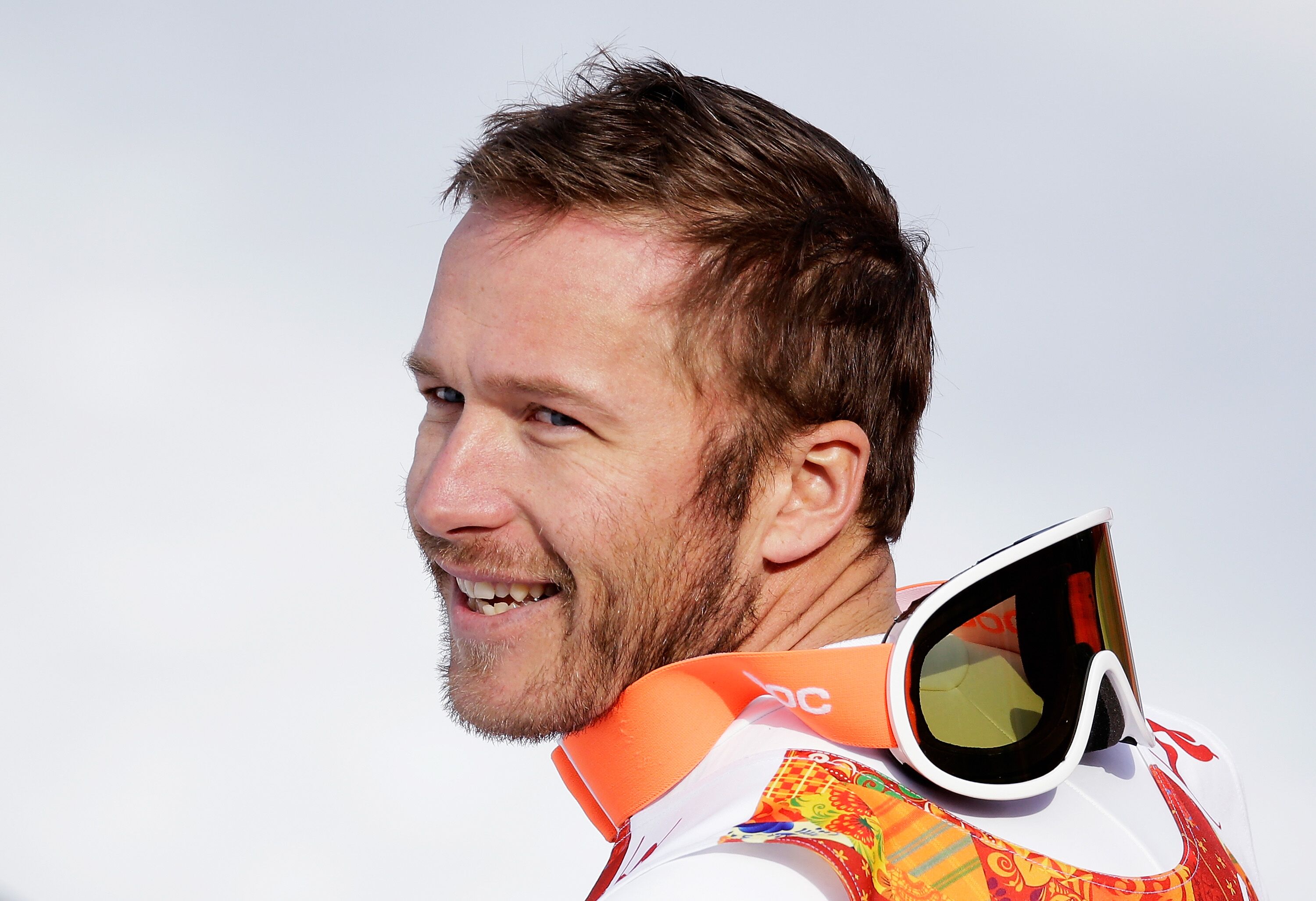 Bode Miller at the Sochi Winter Olympics. | Source: Getty Images
In the 2001 Federation Internationale de Ski (FIS) World Ski Championships in Austria, the athlete tore his ligaments in an accidental crash but redeemed himself the following year at the 2002 Olympic Winter Games, where he won silver medals.
The next year, he made history by becoming the first American to bag two gold medals at a single World Championship and won three U.S. national titles as well.
In 2004, he marked six World Cup wins on the way to taking the GS World Cup title, the first-ever by an American since Phil Mahre's 1983 win.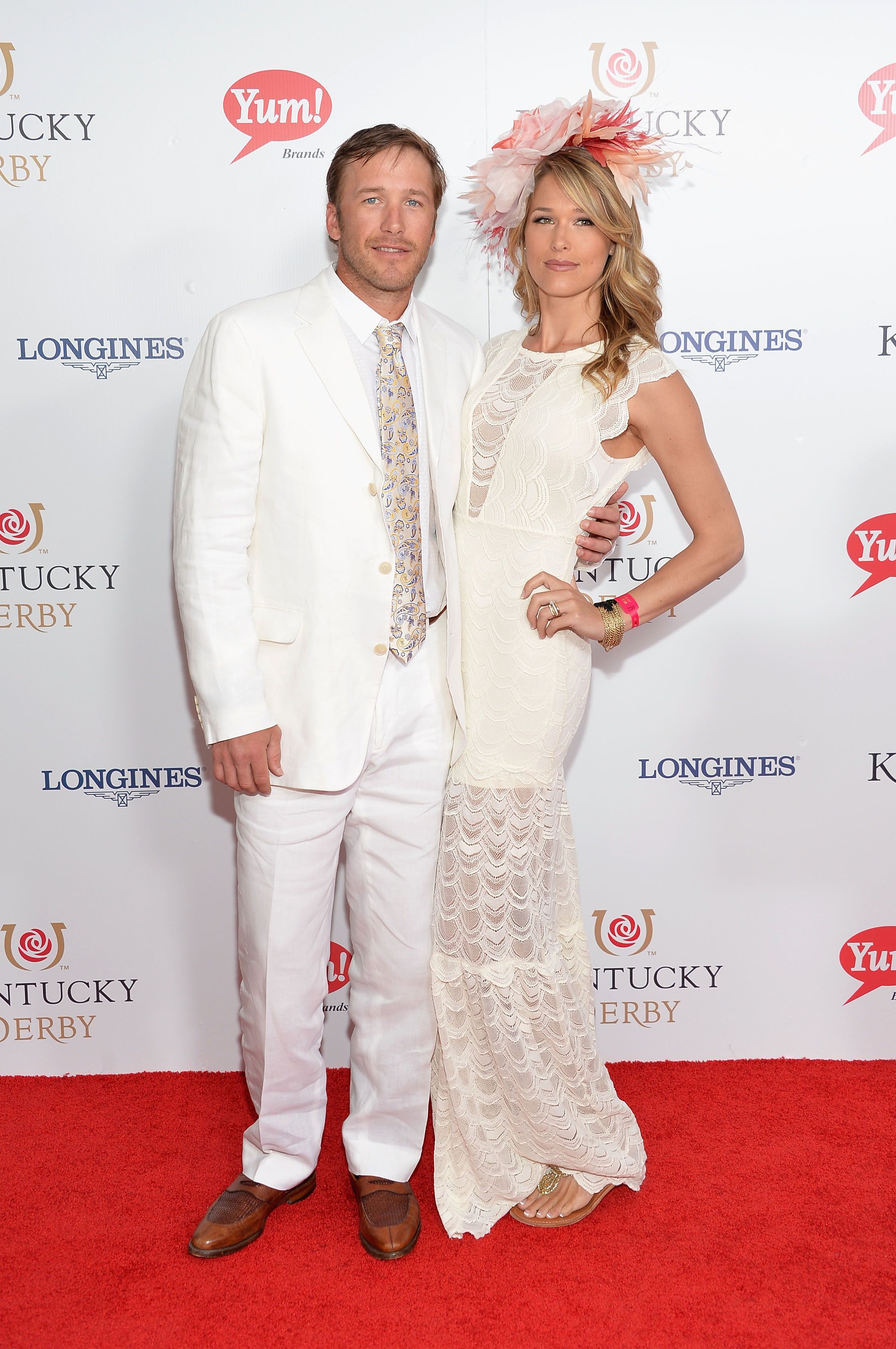 Bode and Morgan Miller at the 140th Kentucky Derby at Churchill Downs. | Source: Getty Images
Miller took his luck and hard work to the next year when he again made history as the only skier to win the first three races of the season in the World Cup tour.
He won two gold medals and bagged the World Cup overall championship, becoming the second man ever to win all four: salom, GS, super G, and downhill, in a single season.
Although Miller's career went a little downhill at the 2006 Winter Olympics in Italy when he competed in five events and won none, he was able to win the super-G World Cup title in 2007 and earned his 28th World Cup win in 2008.
For a while, the athlete left the U.S. ski team and rejoined in the later part of 2009. In 2010, he won his first Olympic gold, a silver medal in the super-G, and a bronze in the downhill.
The next year, he won yet another World Cup race -- the 33rd in his life and won a bronze at the 2014 Olympic Winter Games.
Things went down the following year as he skipped the start of the season while recovering from back surgery then met an accident in the World Championships that severed a tendon.
In 2016, the ski star went through a legal battle with HEAD over his retirement agreement, which is said to be breached by Miller.
He agreed not to join in the World Cup or World Championship race from the date he signed the termination agreement until two years has lapsed. Miller said:
"This is nothing more than a case of corporate oppression against an individual ski racer and our start-up ski company, Bomber."
He added that HEAD prevented him from racing again after retirement, which the California state law goes against. He continued:
"This is my last real chance to race competitively in the World Cup and World Championship, and it is disappointing to me that HEAD is trying to block me from doing that. I just want to ski."
Apart from racing, Miller is a family-oriented man with his wife Morgan and their kids. Recently, the couple welcomed twin boys, a little over a year after their daughter Emeline's tragic passing.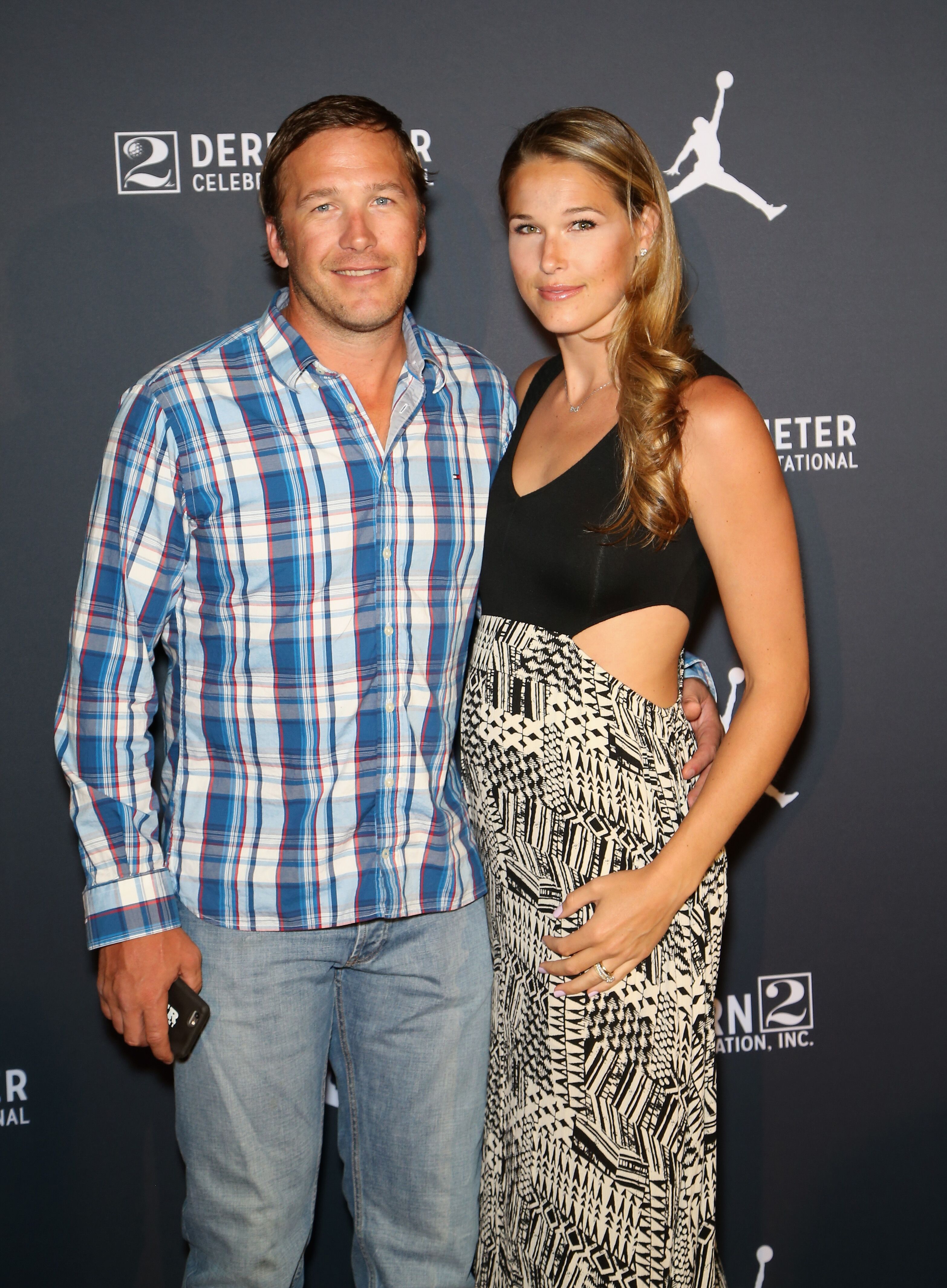 Bode Miller and Morgan Beck Miller at the kickoff of Derek Jeter's Celebrity Invitational. | Source: Getty Images
The couple's then 19-month-old child drowned in a neighbor's pool in California, while her mom was inside the house.
Orange County Fire Authority Captain Steve Concialdi reported that the little girl found her way to the back yard and was out of sight for a little while.
Her mom, after noticing her daughter was no longer next to her, went by the pool and tried to revive her daughter through CPR, sadly, it was too late.
Despite their painful loss, the couple still feels that their daughter is with them, including Morgan, who felt Emeline during her pregnancy. She said:
"Talk about divine intervention with this entire delivery. There's no question in my mind that she had her hand in all of this."
Please fill in your e-mail so we can share with you our top stories!