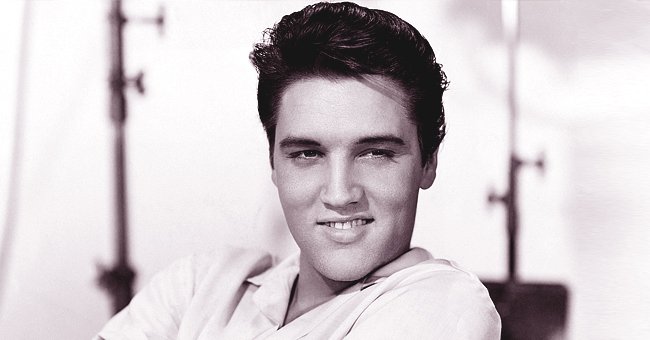 wikipedia.com
Elvis Presley and the Women He Allegedly Loved, Including Ann-Margret and Natalie Wood
Elvis Presley had it all -- good looks, a successful career, and lots of beautiful women falling for him. Here's a look at the women he loved and lost in his 42 years of life.
He has made his name in the music industry as a legendary singer known throughout all generations all over the world.
There is no denying that Elvis Presley was a heartthrob and a talented singer, but he was also a hit with the ladies who dreamed of being with him.
From his younger years until his marriage to Priscilla Presley and after their divorce, the King had women swarming him. However, as opposed to popular opinion, Presley was not a womanizer.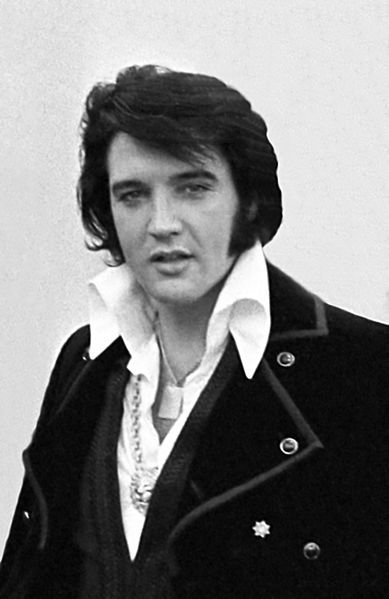 Elvis Presley, December 1970. | Source: Wikimedia Commons
His friend Michael St. John said that the "Can't Help Falling in Love" singer "wasn't a one-night-stand kind of guy" and "seemed to be searching for true love that just seemed to elude him."
PRISCILLA BEAULIEU
Among all the women Presley dated, Priscilla Beaulieu was the one who won his heart. The two first met in a military party in 1959 and hit it off.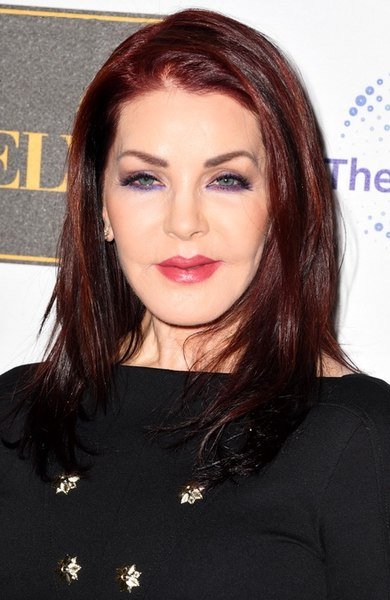 Priscilla Presley at A host of celebrities and Vip's guests attends the Elvis at The O2 Gala Night at the O2 in London. | Source: Wikimedia Commons
Beaulieu recalled meeting him:
"I'll never forget it. My father said, 'Absolutely not!' My mother said, 'I won't let you walk across the street to see Elvis Presley!' I knew this was going to be a battle."
The couple got married in 1967, five years after they met, but divorced in 1973. Still, they remained close friends until the music legend's death.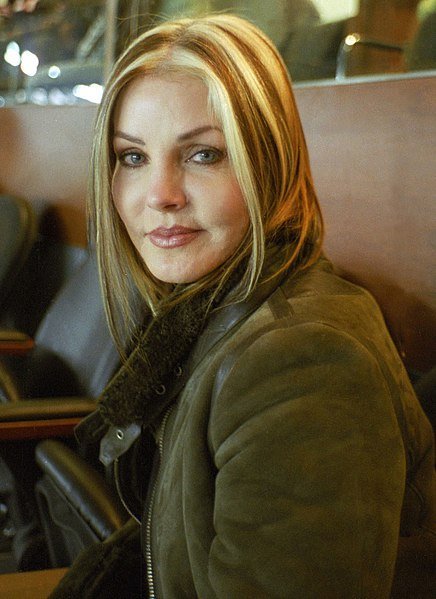 Priscilla Presley at Chicago's Soldier Field. | Source: Wikimedia Commons
ANN-MARGARET
Ann-Margaret was Presley's leading lady in "Viva Las Vegas" and ended up being his real-life love interest in 1964, while the singer was with Beaulieu.
Both the actor and actress felt a strong connection and shared similarities, including their love for family and fear of God. Their relationship didn't last long, and Ann-Margaret went on to marry Roger Smith.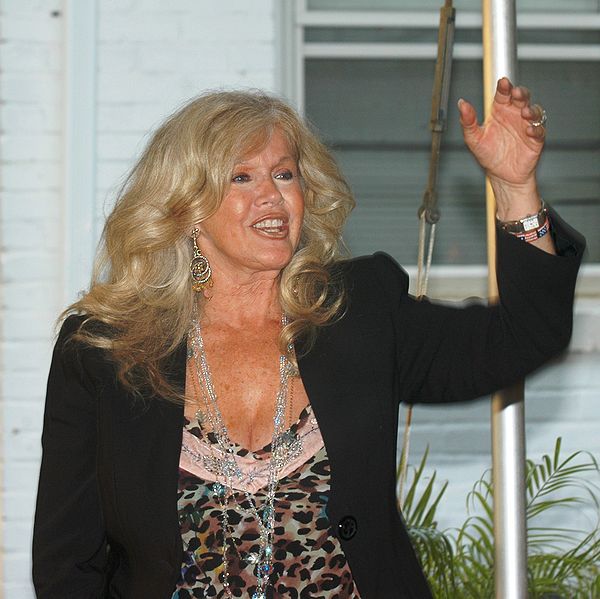 Connie Stevens in 2006. | Source: Wikimedia Commons
CONNIE STEVENS
Another actress who dated Presley is Connie Stevens, who opened up about the time the singer called her to have dinner.
The "Hawaiian Eye" actress and the "Mystery Train" artist were dating on and off for two years but, in the end, didn't work out.
CYBILL SHEPHERD
Presley dated Cybill Shepherd for a short while. The "Moonlight" actress talked about his grand gestures and sweet moments, including one where he rented out a big theater.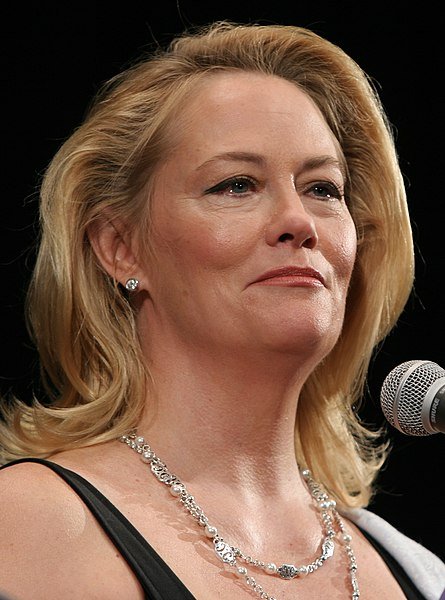 Cybill Shepherd at 42nd Karlovy Vary International Film Festival. | Source: Wikimedia Commons
NATALIE WOOD
Natalie Wood and Presley dated when he was 21-years-old until he brought her home to be introduced to the singer's parents.
Wood was turned off by the relationship Presley had with his mother Gladys as it was very affectionate. Her sister shared:
"His mother said something like, 'Come and sit on Mama's lap.' They were very affectionate, and it bothered Natalie. She called and asked our mom to make up a story about why she had to come home."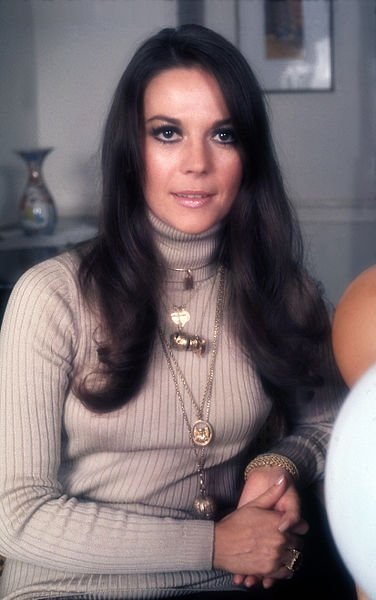 Natalie Wood, 1973. | Source: Wikimedia Commons
LINDA THOMPSON
From 1972 to 1976, the King was in a serious relationship with Linda Thompson, who considers him her "first love."
Sadly, their relationship didn't work out and the "Princess of Malibu" star married Caitlyn Jenner, whom she had two kids with, Brandon and Brody.
PEGGY LIPTON
Peggy Lipton and Presley had a brief romance in 1971, which she talked about in her autobiography "Breathing Out." She wrote:
"He kissed like a god, but that was about it. He didn't feel like a man next to me -- more like a boy who'd never matured."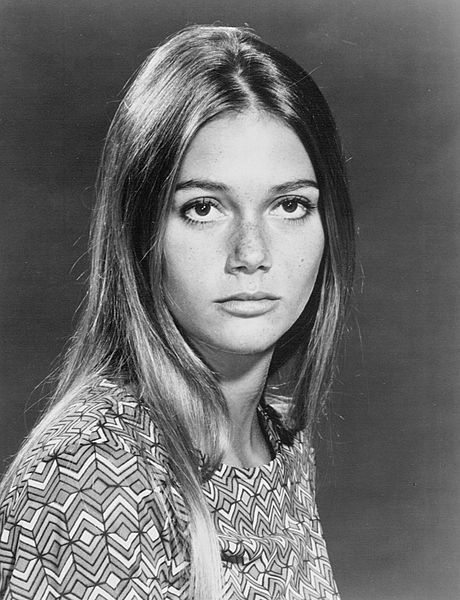 Peggy Lipton from the television program "The Mod Squad." | Source: Wikimedia Commons
ANITA WOOD
In 1957, Presley started dating Anita Wood, who l a contract with Paramount Pictures to fulfill her beau's request to return to Memphis.
However, their relationship ended in 1962 after Presley returned from Germany. Still, the two remained good friends.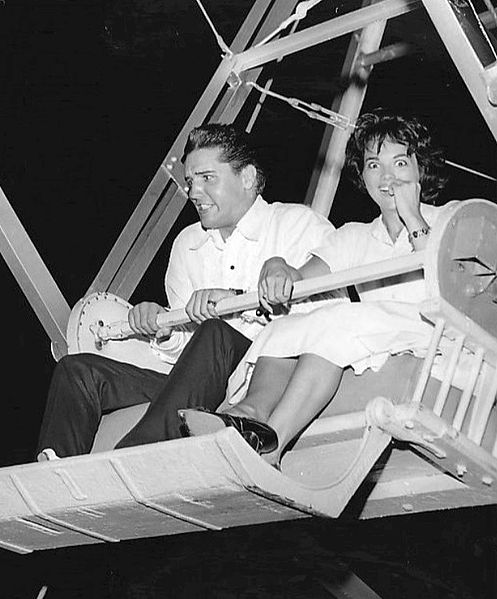 Elvis Presley and his girl friend at the time, Anita Wood, riding a ferris wheel. | Source: Wikimedia Commons
RITA MORENO
"West Side Story" star Rita Moreno revealed her eight-year-long relationship with Presley in her memoir left that was made to make Marlon Brando jealous.
GINGER ALDEN
Before his last months, Presley was engaged to Ginger Alden, who wooed her with his sweet and romantic gestures.
She said:
"He wasn't a candlelit dinner for two kind of guy. He loved to play the organ. To have him singing for me, that's an image I will always have. Elvis gave me three cars. He loved to put a smile on someone's face."
Please fill in your e-mail so we can share with you our top stories!