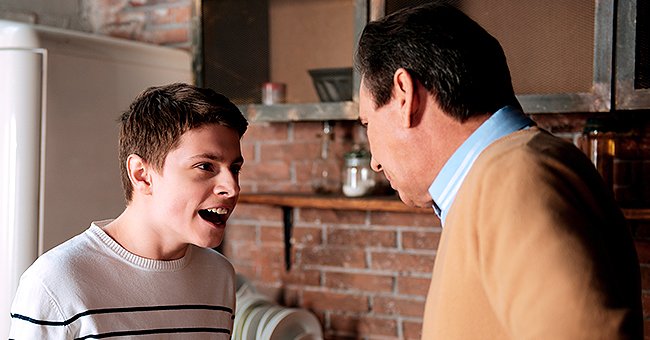 shutterstock
Dad Who Cut Teen Son's Allowance after He Started Spending Money on His Friend's Baby Sparks Debate
A Reddit user sprung an exciting discussion on the platform following his decision to reduce his son's allowance since he started spending money with his best friend's baby.
A man took to Reddit's AITA section to seek the opinion of other users on his dilemma. The 40-year-old single father revealed that he has a 15-year-old teenage son whom he gives a weekly allowance of $70 maximum.
The man wrote:
"I usually gave him $50-$70 a week, and he didn't have any complaints with that."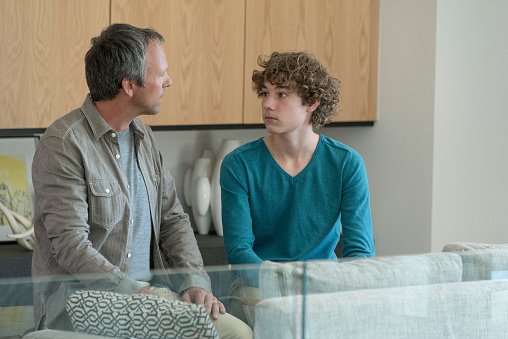 Father and son pipctured having serious discussion in a living room | Photo: Getty Images
The writer shared that his teenage son has a female best friend, one with whom he had been friends since the tender age of 5. The girl who is a year older than the writer's son had a baby.
The fifteen-year-old boy became affectionate towards his best friend's child, spending most of his free time at hers, buying gifts and supplies for the baby, and bringing him home sometimes to babysit.
The concerned father wrote:
"He's acting like that kid's dad since he was born he started spending more time with her."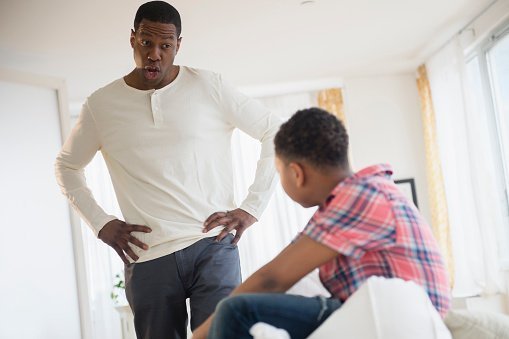 Photo of Father scolding his teenage son | Photo: Getty Images
The teenage boy who once had no complaints with his weekly allowance suddenly started requesting an increment from the writer.
The writer declined his son's request and subsequently reduced the young chap's allocation to $40. Users on the platform took to the comment section to chronicle their thoughts.
While most users supported the man in his actions and advised that the teenager was old enough to get a job, others highlighted that how the boy spent his money is not his father's business so long he's not spending it on frivolities.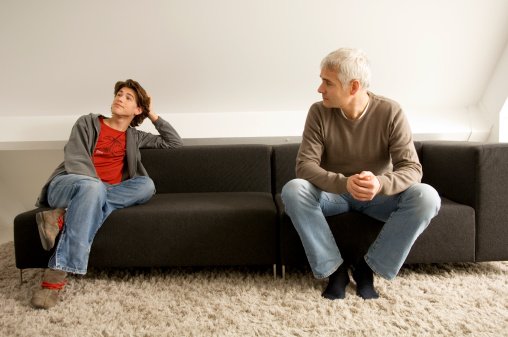 Photo of father and son having a discussion on a couch | Photo: Getty Images
Another Reddit user in a similar situation took to the platform to share her worry. In this case, the writer's ward is a 12-year-old who is not responsible with her spending.
The writer revealed that the little girl spends her allowance on sweets, coffee, and high energy drinks, all of which are required to be taken in moderation by house rules.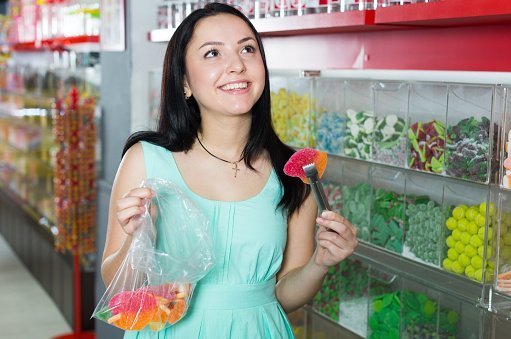 Photo of a young girl in a sweets store picking up candies | Photo: Getty Images
The writer's daughter is not only irresponsible in her spending, but she also doesn't help out with any of the house chores, the concerned parent revealed.
The Reddit user explained that asides from tabling all her expenses from phone bills to clothes of her choice, her daughter gets €20 whenever she goes out with friends.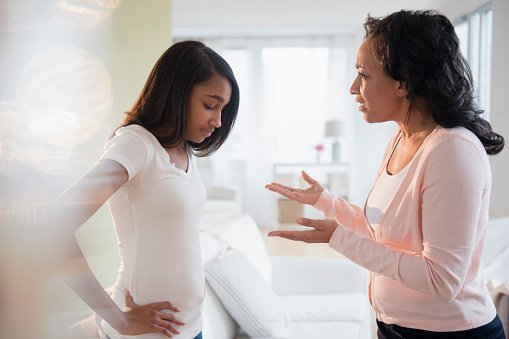 Mother pictured scolding frustrated daughter | Photo: Getty Images
The 12-year-old, in her usual manner, will spend it at a go. The concerned parent wanted to know if she was wrong for refusing her daughter's request for a weekly allowance.
Reddit users shared similar opinions on the write-up. Although they supported the writers stand, they blamed her for not using the opportunity to teach her little girl to be prudent in spending.
Please fill in your e-mail so we can share with you our top stories!