Chris Brown's Baby Mama Ammika Harris Melts Hearts with Pic of Their Son Aeko in a Dino Print Outfit
Chris Brown's baby mama Ammika Harris shares a new picture of their son Aeko in an adorable dinosaur-print outfit, calling him an "angel on Earth."
Ammika Harris is one proud mama, sharing yet another picture of her son with Chris Brown on Instagram. As young as 2-months-old, little Aeko has already gone to Germany to visit his mom's parents.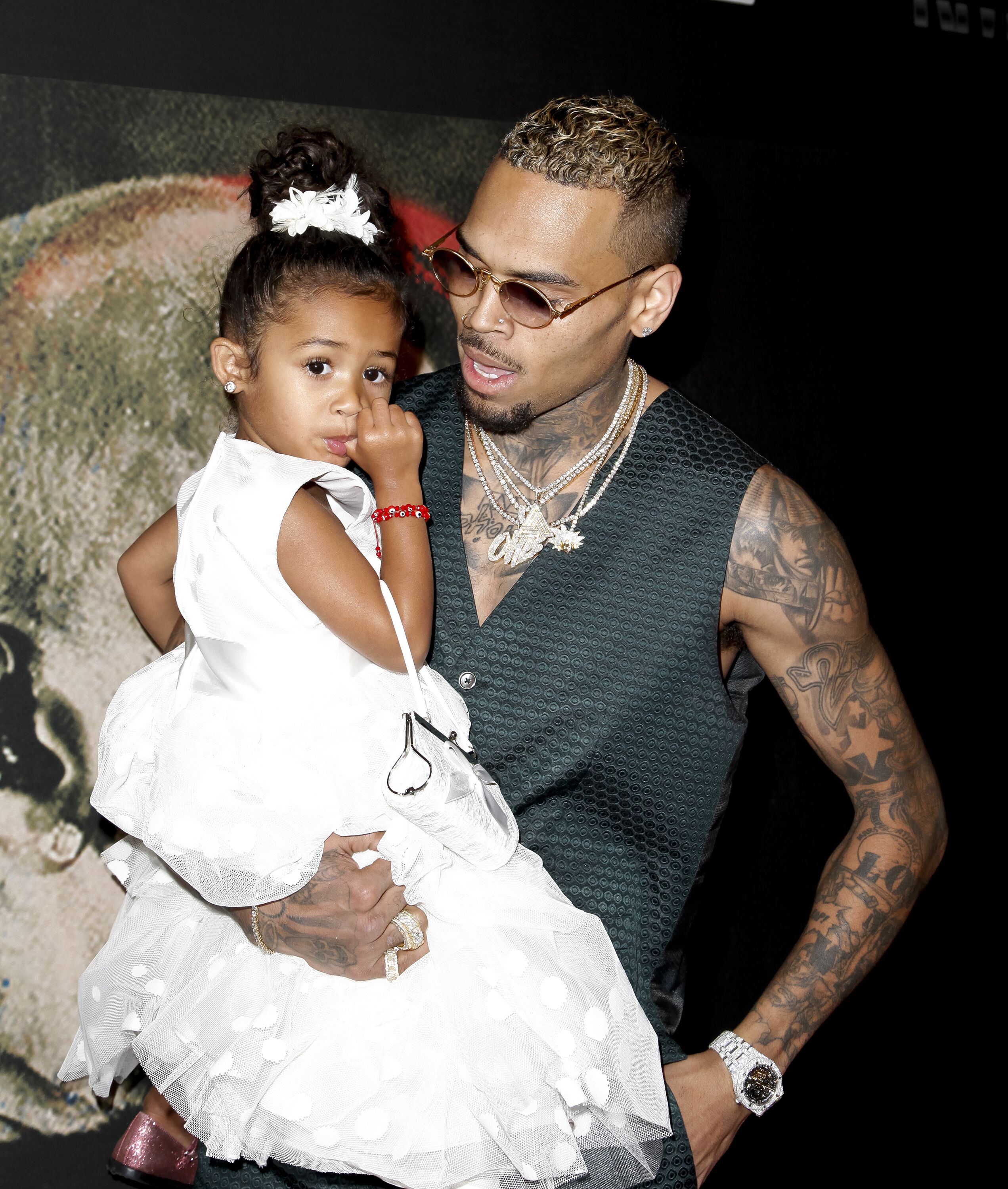 ENJOYING AEKO'S COMPANY
While they kept the pregnancy a secret for quite a while, both parents couldn't help but share pictures of their little boy once he was born on November 20, 2019. Since then, all has been well and they enjoy their son's company. 
Chris is also dad to Royalty Brown, his five-year-old son with Nia Guzman. 
CONFLICTING FAN COMMENTS
Prior to the birth of their child, people began to wonder as to whether or not Chris was truly the father of the child Ammika was carrying.
However, now that they've been seeing constant updates of the little boy, they seem to have changed their minds and are convinced that the little boy looks like both his parents. 
CHRIS' RELATIONSHIPS WITH HIS BABY MAMAS
Aside from Aeko, Chris is also dad to Royalty Brown, his five-year-old son with Nia Guzman. While Chris is not with any of his baby mamas, they can expect him to be a good father to his children, the same way he's been one the past five years. 
In fact, Chris constantly shares that the reason why he works so hard is because of Royalty, and of course now, because of Aeko as well. 
BEING A HANDS-ON FATHER
Brown and Harris were first linked as a couple in 2015, but rumors of their split came to light just a couple of months after she was revealed to be pregnant. 
Despite their separation, Brown made sure to be there for Harris during her pregnancy journey, even sharing pictures of her pregnancy shoot and pictures in the delivery room as they waited for the arrival of their child. 
The same way he's been enjoying being a new dad for the second time, his first-born Royalty is also enjoying being an older sister. The siblings have already met, and Royalty has been taking good care of little Aeko.