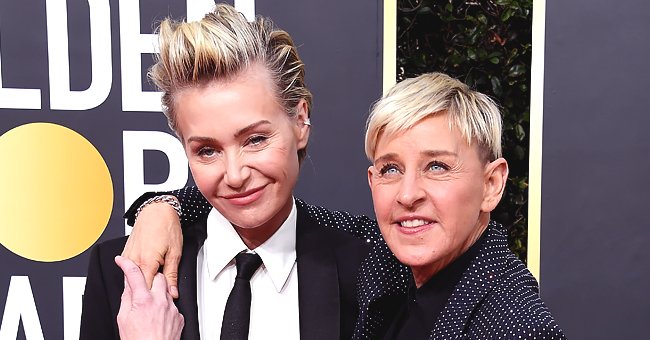 Getty Images
Ellen DeGeneres & Portia de Rossi Relationship Facts That Fans Might Not Know

Fame and Hollywood have become infamous for putting a strain on relationships and ultimately destroying them. However, Portia de Rossi and Ellen DeGeneres are proving that love conquers all.
Last year, the pair celebrated their tenth wedding anniversary. They had been dating for several years before they tied the knot.
Ellen and Portia have faced their fair share of unfounded scandals. However, they've managed to maintain a strong relationship in the face of all the drama. Here are fifteen interesting facts about them that fans might not know.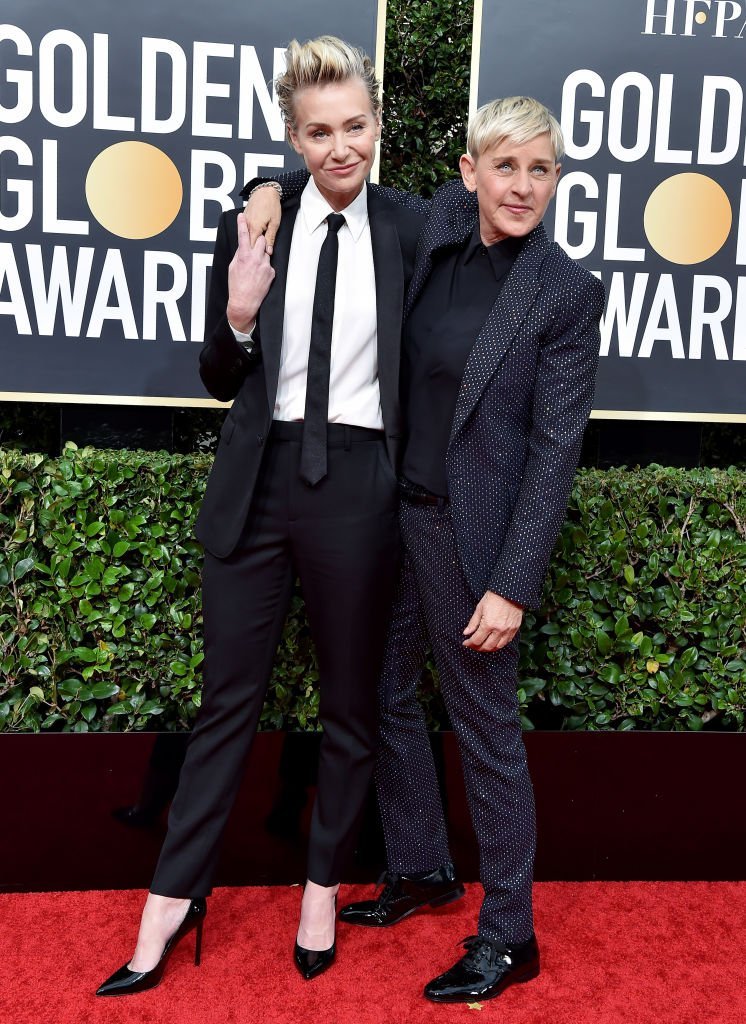 Portia de Rossi and Ellen DeGeneres attend the 77th Annual Golden Globe Awards | Getty Images
1. It Took Portia Three Years To Tell Ellen How She Felt
In 2005, Portia made an appearance on "The Oprah Winfrey Show." Portia candidly told Oprah:
"[I knew Ellen was the one] when I first laid eyes on her, but it took me three years to actually tell her how I felt about her because I was on Ally McBeal at the time and I was not living as an openly gay person. I was closeted and very, very afraid that if I talked about being gay, it would be the end of my career. So, I wasn't about to date the most famous lesbian in the world."
2. Portia Came Out To Family Days Before Their Relationship Went Public
One of the last people Portia told about her relationship with Ellen was her grandmother, who was 98 at the time.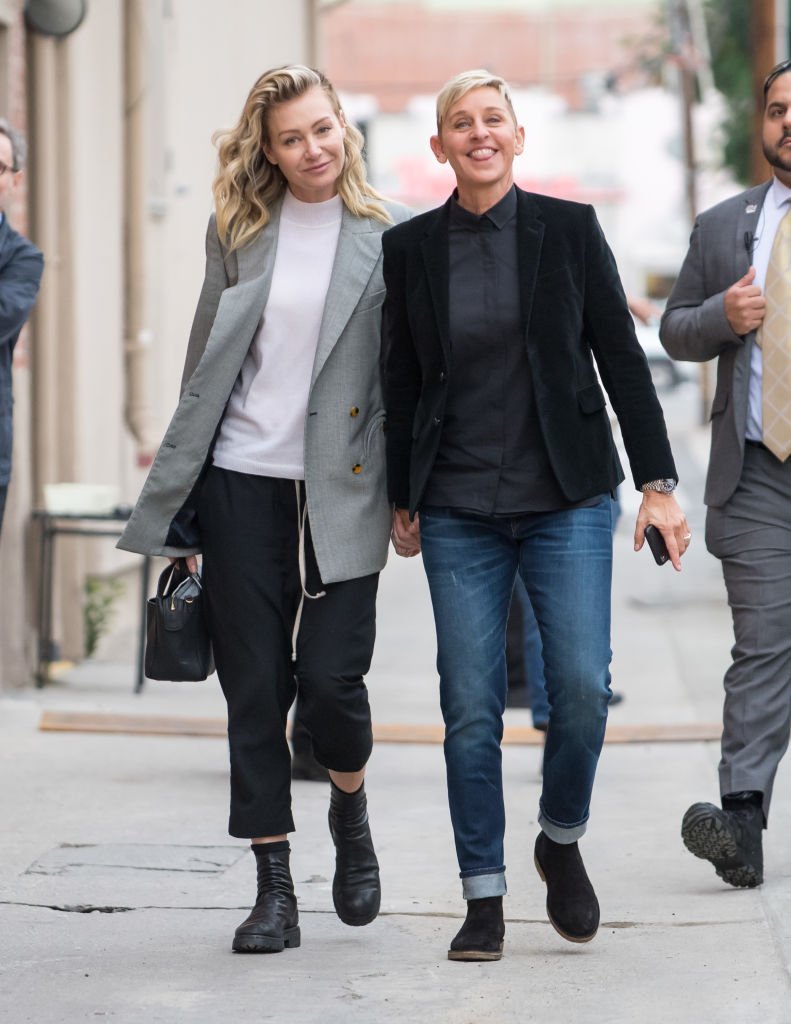 Portia de Rossi and Ellen DeGeneres are seen at 'Jimmy Kimmel Live' | Getty Images
3. Their 2008 Wedding
On August 16, 2008, Ellen and Portia tied the knot. They had a summer wedding that was planned very quickly since Ellen only announced their engagement three and a half months before the big day. Ellen reportedly proposed shortly after the Supreme Court ruled that a ban on same-sex marriage was unconstitutional.
4. Portia Took Ellen's Name In 2010
In 2010, Portia de Rossi filed to take Ellen's last name as her own. She still uses her maiden name in her professional life.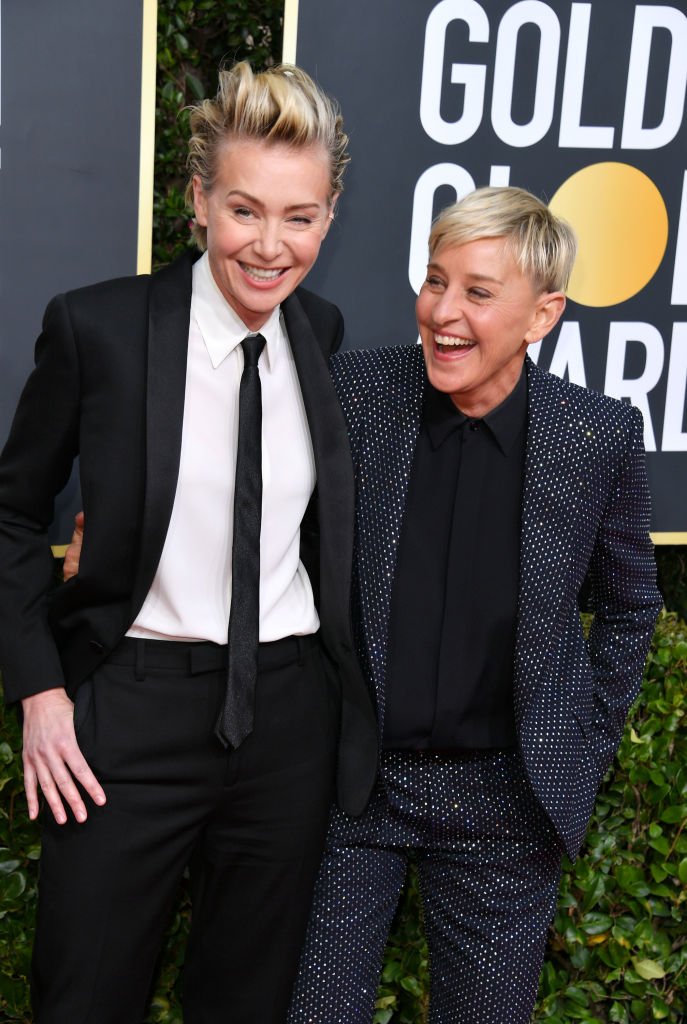 Portia de Rossi and Ellen DeGeneres attend the 77th Annual Golden Globe Awards | Getty Images
5. Facing Divorce Rumours
In 2013 and 2014, Ellen and Portia were on numerous covers of tabloid magazines with many claiming their marriage was over. However, the pair have proved the rumours untrue and are still married today.
6. Ellen's 60th Birthday Present
On Ellen's 60th birthday, she had planned to celebrate her birthday live on the air. Portia took the opportunity to surprise Ellen with a video showcasing a gorilla sanctuary in Rwanda. She went on to reveal it was being built to celebrate both Ellen and her personal hero, Dian Fossey.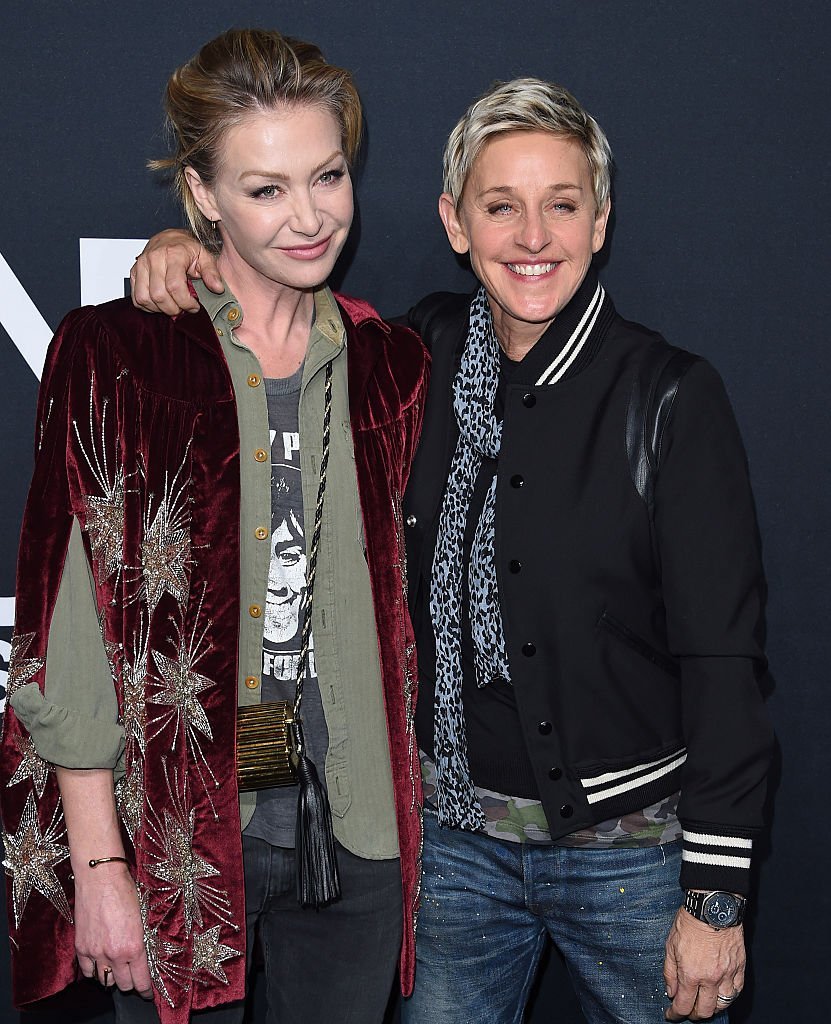 Actress Portia de Rossi and comedian Ellen DeGeneres arrive at SAINT LAURENT At The Palladium | Getty Images
7. Ellen's Spending Spree
Over the years, tabloids have reported on Ellen's lavish spending habits. Ellen spoke up about her attitude towards money saying:
"I am always going to just get what I want because I know there is an abundance and I will always have enough. That's how I live my life. You shouldn't live your life in fear of money."
8. Net Worth
Ellen and Portia have made a fortune over the years and it was estimated that Ellen was worth $490 million in 2019. Estimations also claim Portia is said to be worth around $20 million.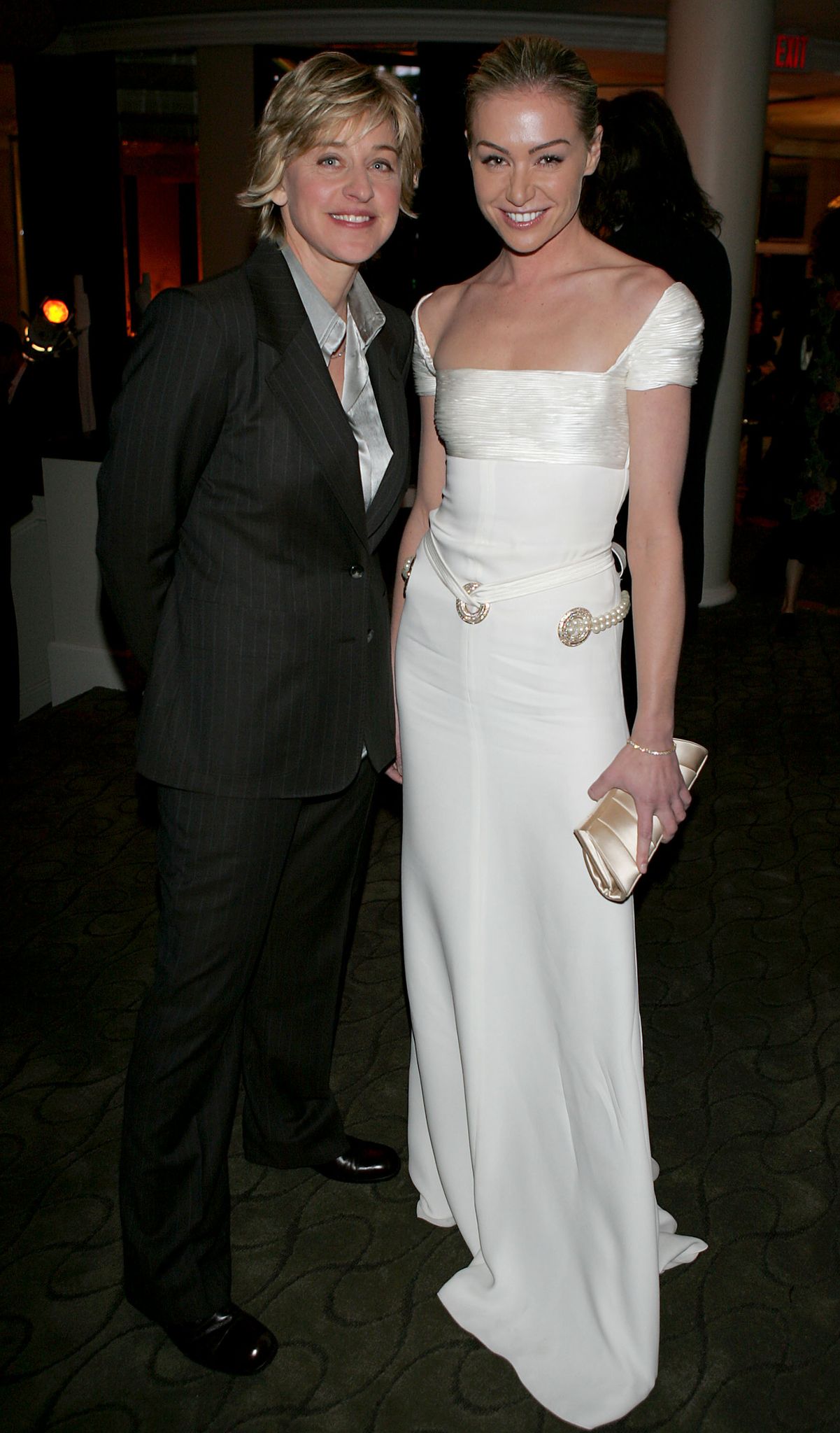 Actresses Ellen DeGeneres and Portia de Rossi pose at the Fox Golden Globe After Party at the Beverly Hilton Hotel | Getty Images
9. Portia's Romantic Past
Portia had once been married to a man who she cared for deeply to reportedly help him get a "green card." When she fell for Ellen, however, she had to break off her relationship with singer Francesca Gregorini.
10. Their Rescue Animals
Ellen and Portia are both animal lovers and have owned numerous rescue cats and dogs. They are also both vegans.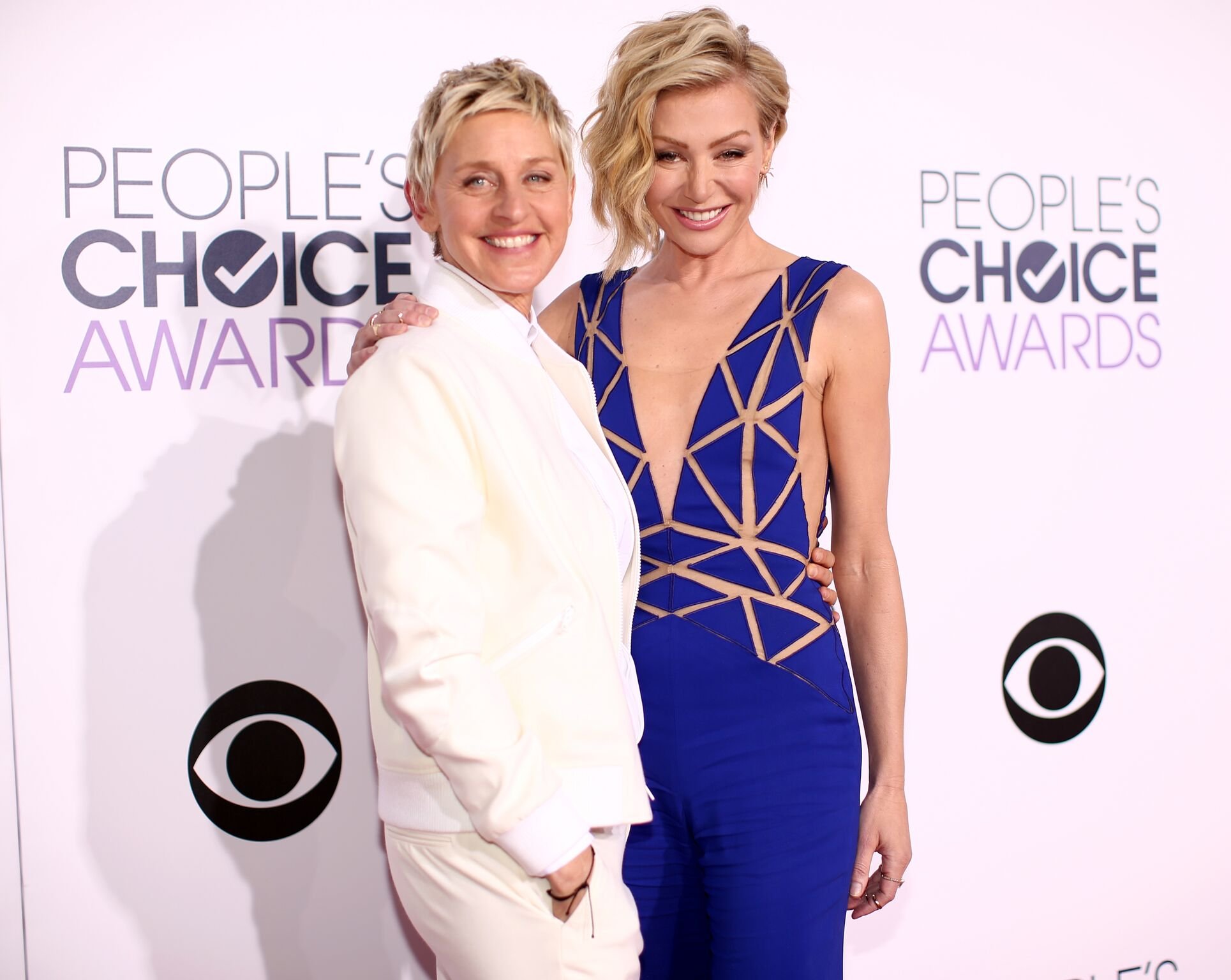 Ellen DeGeneres (L) and actress Portia de Rossi attend The 41st Annual People's Choice Awards at Nokia Theatre LA Live | Getty Images
11. They Flip Properties Together
Aside from their Hollywood endeavors, Ellen and Portia also try their hand at real estate and have flipped a number of California-based properties. They buy, renovated or remodel the homes before reselling them.
12. Portia's Decision To Quit Acting
In 2018, Portia revealed on Ellen's show why she had decided to stop acting. Portia said:
"I was approaching 45 and I just kind of was wondering if there was something that I could tackle now, that I've never done before, that would be really challenging and different. I kind of knew what acting would look like for me for the next 10, 20 years, so I decided to quit and start a business."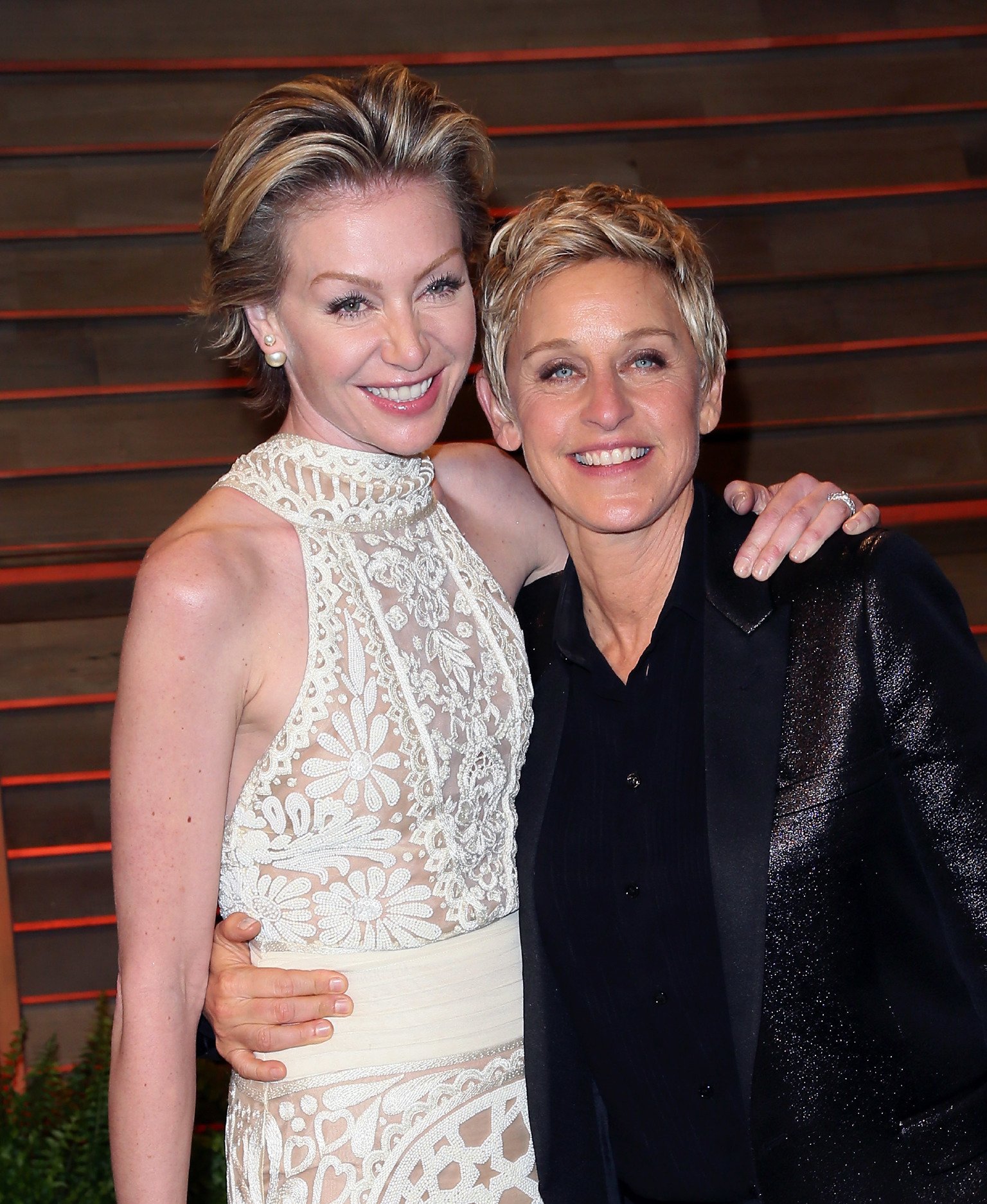 Ellen DeGeneres (R) and spouse actress Portia de Rossi attend the 2014 Vanity Fair Oscar Party | Getty Images
13. Their Age Difference
Ellen and Portia have a massive age difference between them. Ellen is 15 years older than Portia but the pair have not let their age deter them.
14. Ellen's Romantic Past
Ellen had a four-year relationship with fellow actor, Anne Heche. She also had a long term relationship with photographer Alexandra Hedison. Ellen ended their four-year relationship to pursue a romance with Portia.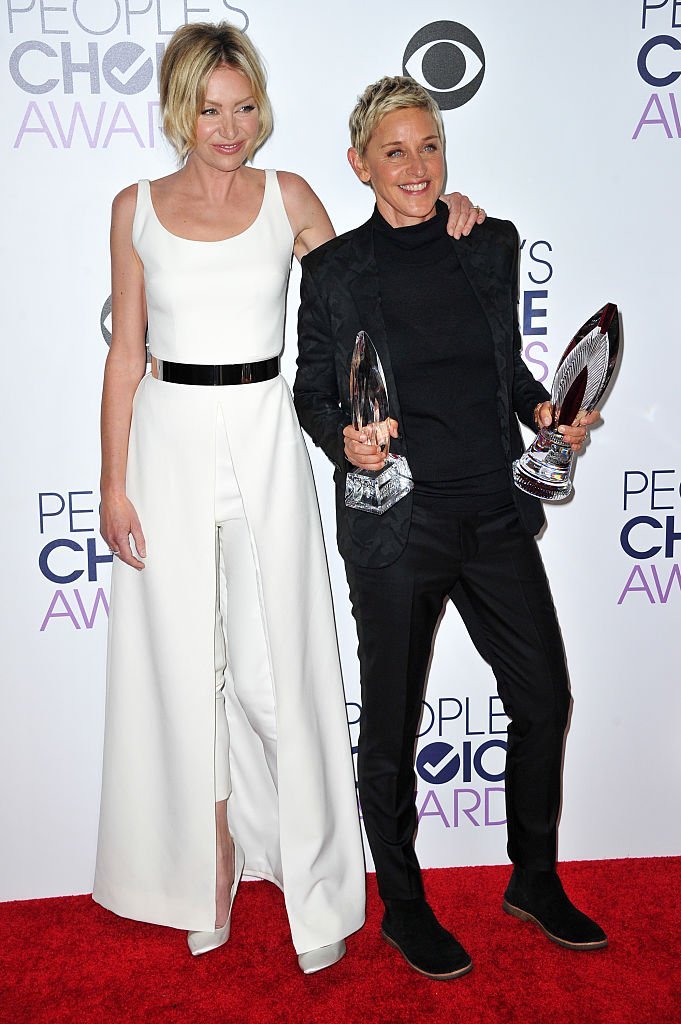 Portia de Rossi (L) and honoree Ellen DeGeneres pose in the press room at the People's Choice Awards 2016 | Getty Images
15. Making Their Relationship Work
Ellen and Portia are very vocal about sharing their love for each other. Ellen told People Magazine:
"She surprises me all the time. It's what anyone experiences when you find that person that gets you, wants to take care of you, wants the best for you. We're really lucky because we know how rare it is."
Please fill in your e-mail so we can share with you our top stories!