GMA' George Stephanopoulos' Wife Ali Wentworth Once Revealed Secret to Their 18-Year Marriage
George Stephanopoulos and Ali Wentworth are two people who, ordinarily shouldn't be together, but have managed to turn the things that separate them into what makes their marriage long-lasting.
Forever is a long time, and happily ever after, does not always last. So, people tend to look for those whom they share things in common with to take the plunge of marriage.
George Stephanopoulos and Ali Wentworth ordinarily shouldn't be together. They should both be married to people who are "More like them," but 18 years of being successfully married has shown that opposites indeed attract.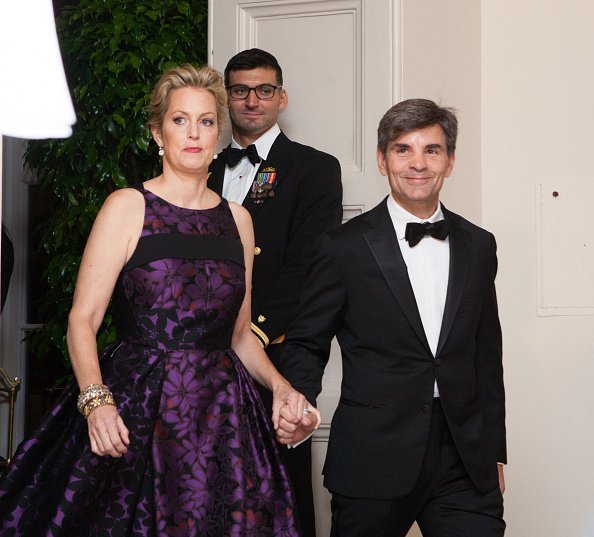 THEY WASTED NO TIME FALLING IN LOVE
When Wentworth's friend told her that she and Stephanopoulos would make the perfect couple, she laughed it off as he was not her type. At the time, he was the preppy young man from a political family, and as a DC girl, she wanted nothing to do with politics.
However, when she moved to New York in 2001, she decided to give the "Good Morning America" co-host a call. The Washington DC native agreed to a lunch date, to blow off Stephanopoulos easily.
A few minutes into the date, Wentworth and the TV personality connected in a way they both didn't know was possible. A few days later, they were happily in love, and two months after, the two got engaged. The wedding followed that same year, on November 20th. The two wedded at the Greek Orthodox Archdiocesan Cathedral of the Holy Trinity in NYC.
THEY ARE STILL HAPPILY MARRIED
After exchanging their vows, Stephanopoulos and Wentworth became more unified than ever. They appeared on air together, and always seemed to be involved in each other's business.
The couple has maintained that level of commitment in the years they've been together, and as George Stephanopoulos spouse once said, they are both still happily married. They connect as much as they did when they first met.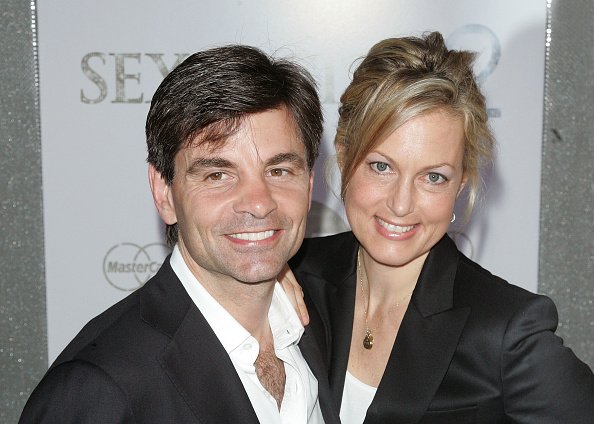 The TV personality once attributed the success of their marriage to the fact that they balance each other out. They fill in for each other's weaknesses and find strength in the knowledge that they are two halves of a whole.
It also helps that the two understand the role each has to play in the family. In Wentworth's words, she and her husband both stay in their "Lane," and respect each other's boundaries.
FIGHTING IS THERAPEUTIC FOR THEM
Fighting and arguing about things until they are both spent helps to keep communication open in George Stephanopoulos' family. It is a catharsis for the two and helps to release pent up emotions.
Also, knowing that divorce or cheating is not an option, keeps the parent-of-two's marriage secure. In the couple's words,
"We are in it until a nurse comes in and changes our diapers and wipes the drool off our faces."
The happy union produced two beautiful girls. The couple shares daughters, Elliott and Harper, and they adore their girls endlessly.
In 2017, they revealed that their older child has scoliosis. It is a medical condition that causes a sideways curvature of the spine, and Elliott has to wear a brace to help her stand upright.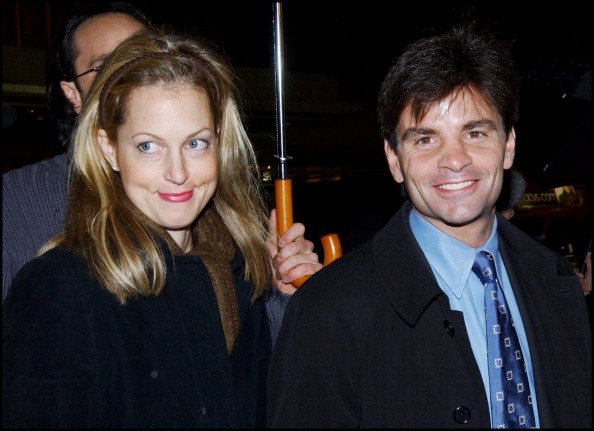 NOTHING WOULD GET IN THEIR WAY
Stephanopoulos and Wentworth's daughter's illness brought their family closer together, and they are stronger for it. Another contributing factor to the stability the two enjoys is that they both have successful careers.
The mom-of-two is a successful author with four books to her name. She transforms her experiences in her marriage into funny stories that entertain readers, and at the same time, shows them how to fix the problems in their marriages.
Wentworth started as an actress and has appeared in several productions. She has credit in the 2009 film, "It's Complicated," "Jerry Maguire," and the TV show "Nightcap."
Stephanopoulos, on the other hand, started as a political consultant under President Bill Clinton. He later transitioned into a TV news anchor, a political correspondent, and a TV host.
The TV personality and his wife navigate their work and home life excellently. As much as the two intertwine, they wouldn't let it get in the way of the life they've built together, and as long as they have each other, everything will be alright.