Lil Wayne's Daughter Reginae Carter Talks about Struggles of Growing up with Famous Parents & Shares Advice from Dad
Lil Wayne's daughter Reginae Carter opens up about the struggle she had growing up with famous parents and shares the advice she received from her dad regarding their situation. 
When people find out who Reginae Carter's dad is, things end up changing. That is why growing up, this affected her dating life and schooling. 
Now, the 21-year-old opens up about how growing up with such a famous father and mother was a struggle for her because people would treat her differently for it.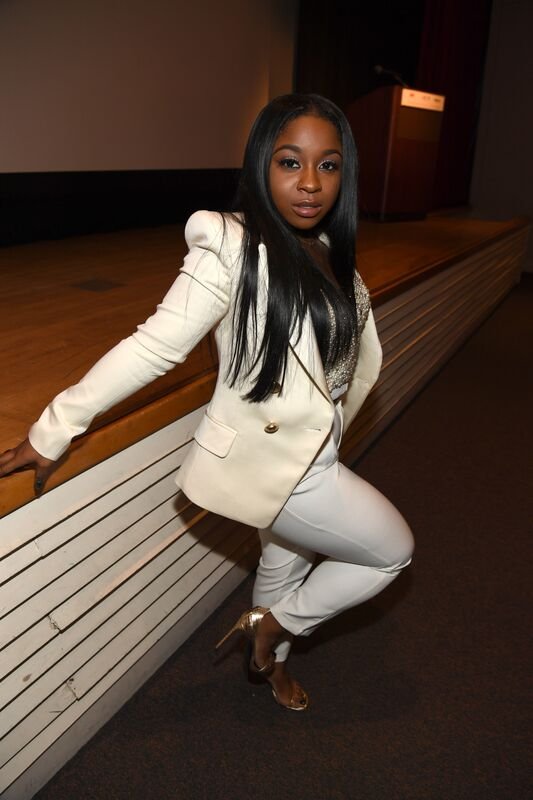 REGINAE'S THOUGHTS ON EDUCATION
Carter acknowledges that while she went to school as her parents value education, she acknowledged that it just wasn't for her. In fact, she thinks that some teachers and students ended up not liking her because of her mom and dad. 
"I've always had great grades, I've always did what I had to do, but school was never for me... it's not the same with me. I always had to think about the teachers not liking me because of my daddy or my mama or the kids not liking me because I got this."
However, if there's one thing her dad made her realize which she took to heart, it's that "there's nothing more beautiful than a black educated woman," and that allowed her to power through school. 
ON HOW HER DAD IMPACTED HER DATING LIFE
As for her dating life, she shares that being Lil Wayne's daughter had people avoiding her as respect to one of the "OG" rappers of all-time. 
"There's a certain respect that you have to have when you come to me, so it's like people don't be wanting to deal with all of that. You gotta deal with my daddy, then you got to deal with my godfather … It's just too much."
As Reginae lives with her mother, Toya Wright, she adds that her mom is actually very hands-on with her dating life, but only because she wants to make sure that her daughter is being treated properly. 
FOCUSING HER TIME ON FRIENDS AND FAMILY
While she hasn't been vocal about her dating life in quite a while now, Reginae has been spending a lot more time with Tiny Harris' eldest daughter, Zonnique Pullins. 
Recently, the beautiful women went on a luxury vacation in Dubai with Lil Wayne, celebrating the start of a new year together. 
Reginae and Zonnique have built a close relationship through the years thanks to their mothers who have been friends for more than a decade.