Eddie Murphy's Relationship History Includes Whitney Houston, a Spice Girl, and BabyFace's Ex-Wife Tracey Edmonds
Iconic American comedian Eddie Murphy has had some well-publicized romantic relationships over the years. From dating Spice Girl Mel B to his current fiancée Paige Butcher, he has had both high profile and under the radar relationships.
In December 2018, Eddie Murphy became a father of 10 with his then-girlfriend, now fiancée Paige Butcher. Murphy had his breakthrough in entertainment through the comedy scene in the 1980s.
Over the years, he had been connected to multiple women and fathered ten children. Here is a look at his dating history over the years. 
Relationship with Whitney Houston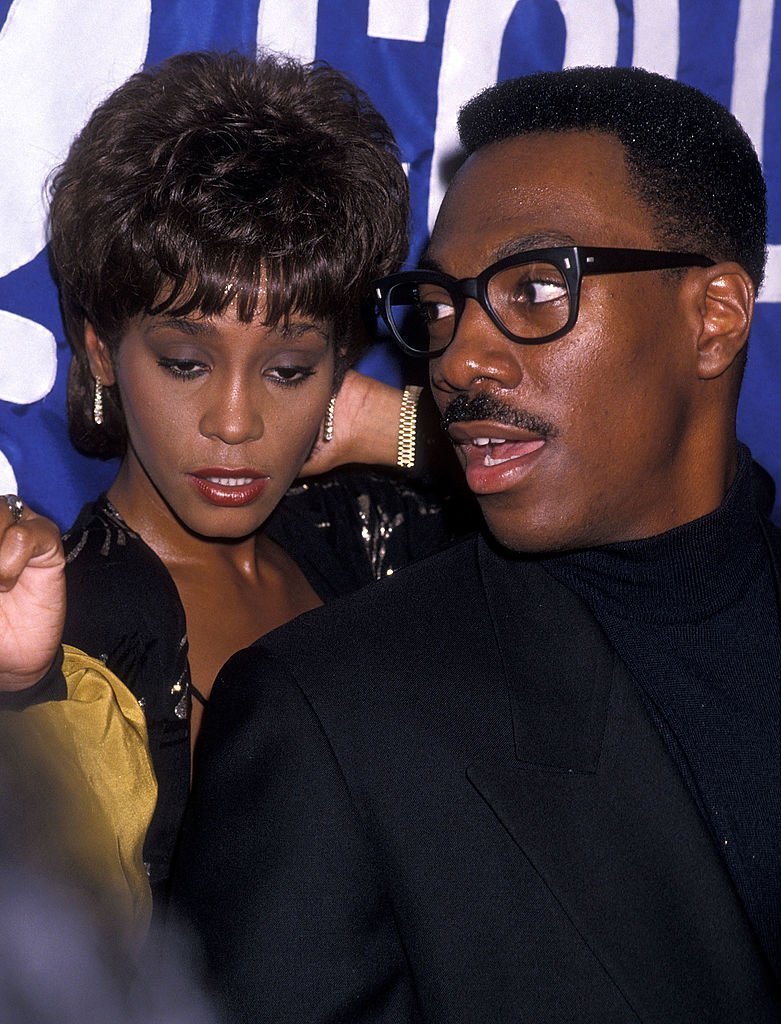 In the mid-1980s, Eddie Murphy met Whitney Houston. The pair sparked a whirlwind romance. A family friend and employee, Ellen White opened up to People Magazine saying:
"I watched them once at a party. Eddie came in, cameras were flashing and they just looked at each other and talked and laughed like they were the only two people in the room."
Three Different Baby Mamas
In July 1989,  the Oscar nominee and Paulette McNeely welcomed Murphy's oldest son Eric. Murphy's oldest daughter and first child with Nicole Mitchell, Bria, was also born in 1989. 
She was born in November of that year. Then in November 1990, Murphy's girlfriend at the time, Tamara Hood gave birth to his son Christian.
Marrying Nicole Mitchell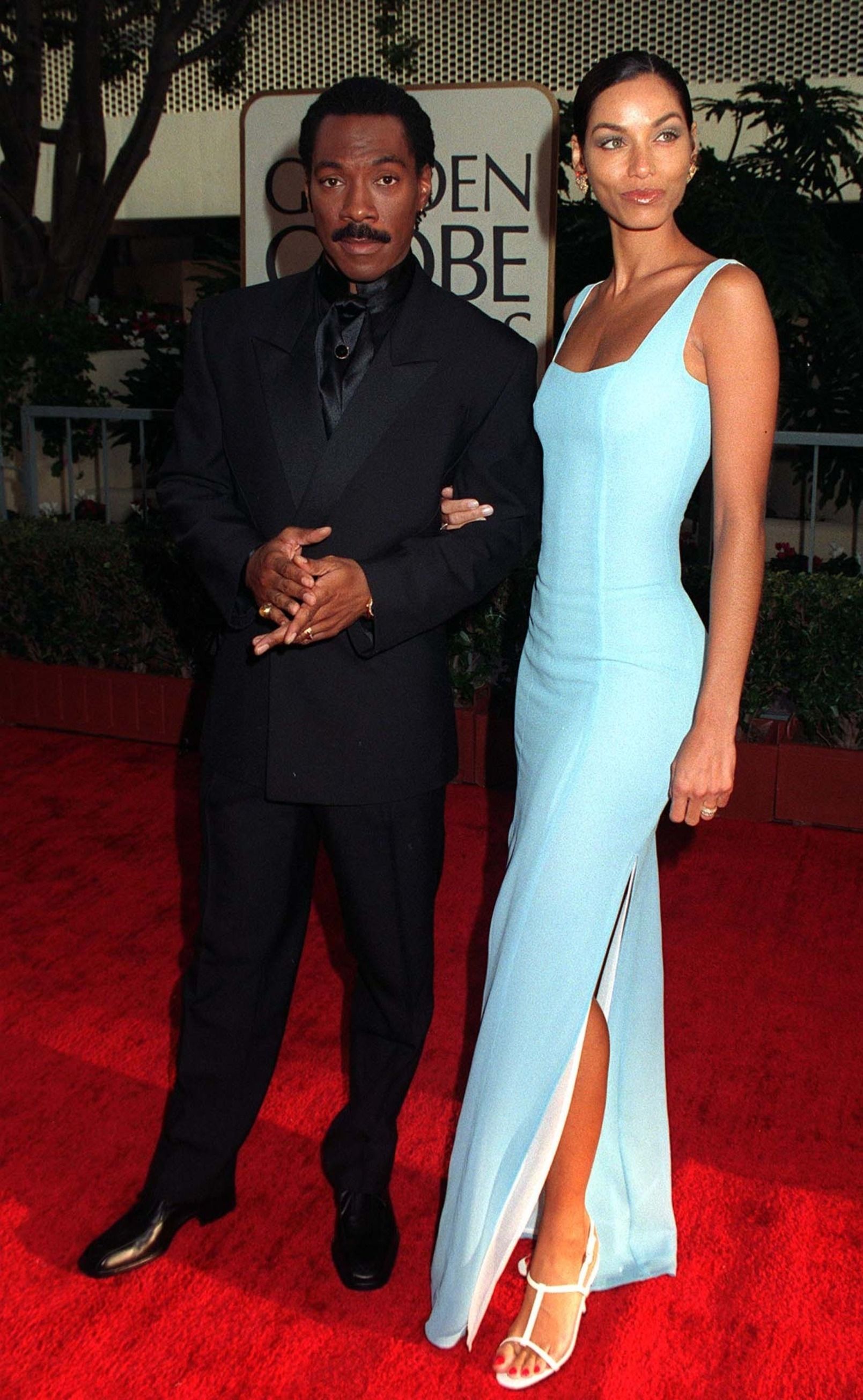 In 1988, Eddie Murphy met his future wife Nicole Mitchell. The pair fell in love over the years and tied the knot in January 1993.
They welcomed Myles in November the same year. A year later, in October 1994, their daughter Shayne Audra was born.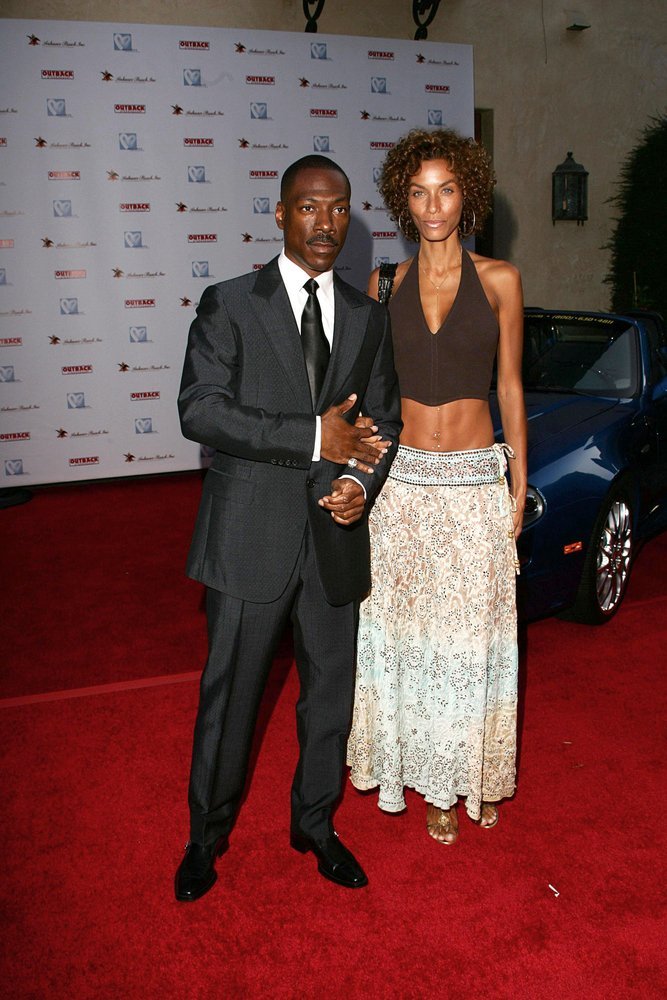 Scandal
The former Saturday Night Live cast member was stopped by police at 4:45 am in 1997 after picking up a transvestite prostitute in West Hollywood. Police found that no illegal activity occurred on Murphy's part.
However, the sex worker had an outstanding prostitution warrant. Murphy claimed he was giving her a lift. His relationship with Tracey remained unaffected and they went on to have two more kids, daughters Zola Ivy, 18, and Bella Zahra, 16.
Divorce & Moving On
Unfortunately, their happily ever after came crashing down in 2006. Murphy announced their divorce through his representative Paul Bloc. The statement said:
"The welfare of our children is our main concern and their best interest is our first priority."
Dating a Spice Girl & Tracey Edmonds
After the breakup, Murphy went on to date former Spice Girl Melanie Brown. He was also linked to businesswoman Tracey Edmonds.
In 2007, Mel B and Murphy welcomed their daughter, Angel Iris, into the world. At the time, Murphy publicly questioned Angel's paternity however, a paternity test later proved she was his daughter. 
Marrying Tracey Edmonds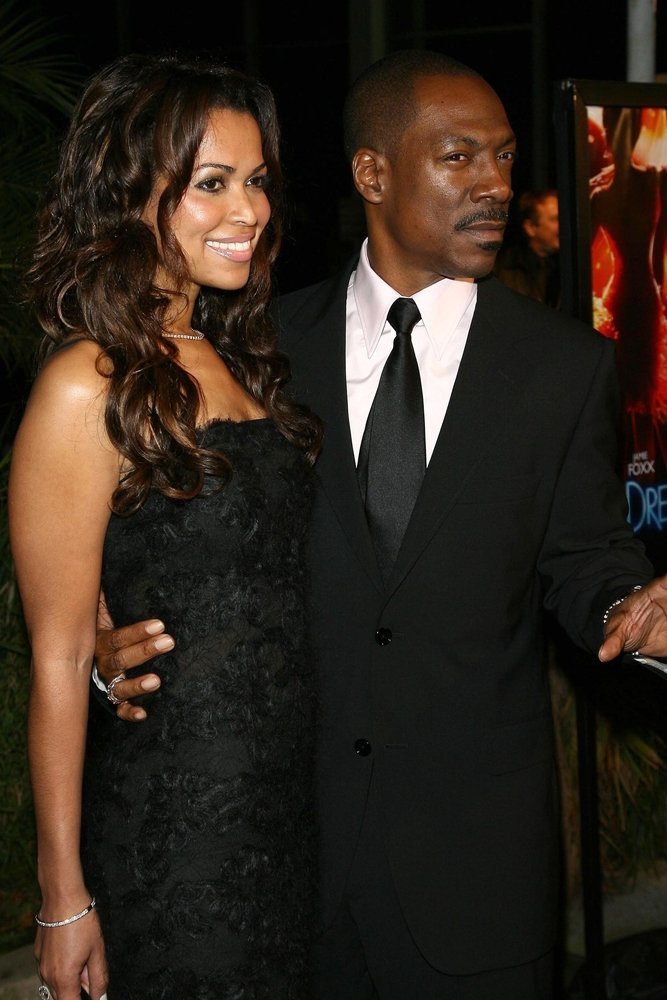 Just a year later, in 2008, Murphy married Tracey Edmonds. Tracey had two kids with ex-husband Kenneth "Babyface" Edmonds.
They married in a nonlegal binding ceremony on a private French Polynesian island on New Year's Day. However, they split two weeks later after sources claimed she didn't get along with Murphy's mom Lillian Lynch and refused to take his last name.
Dating Rumors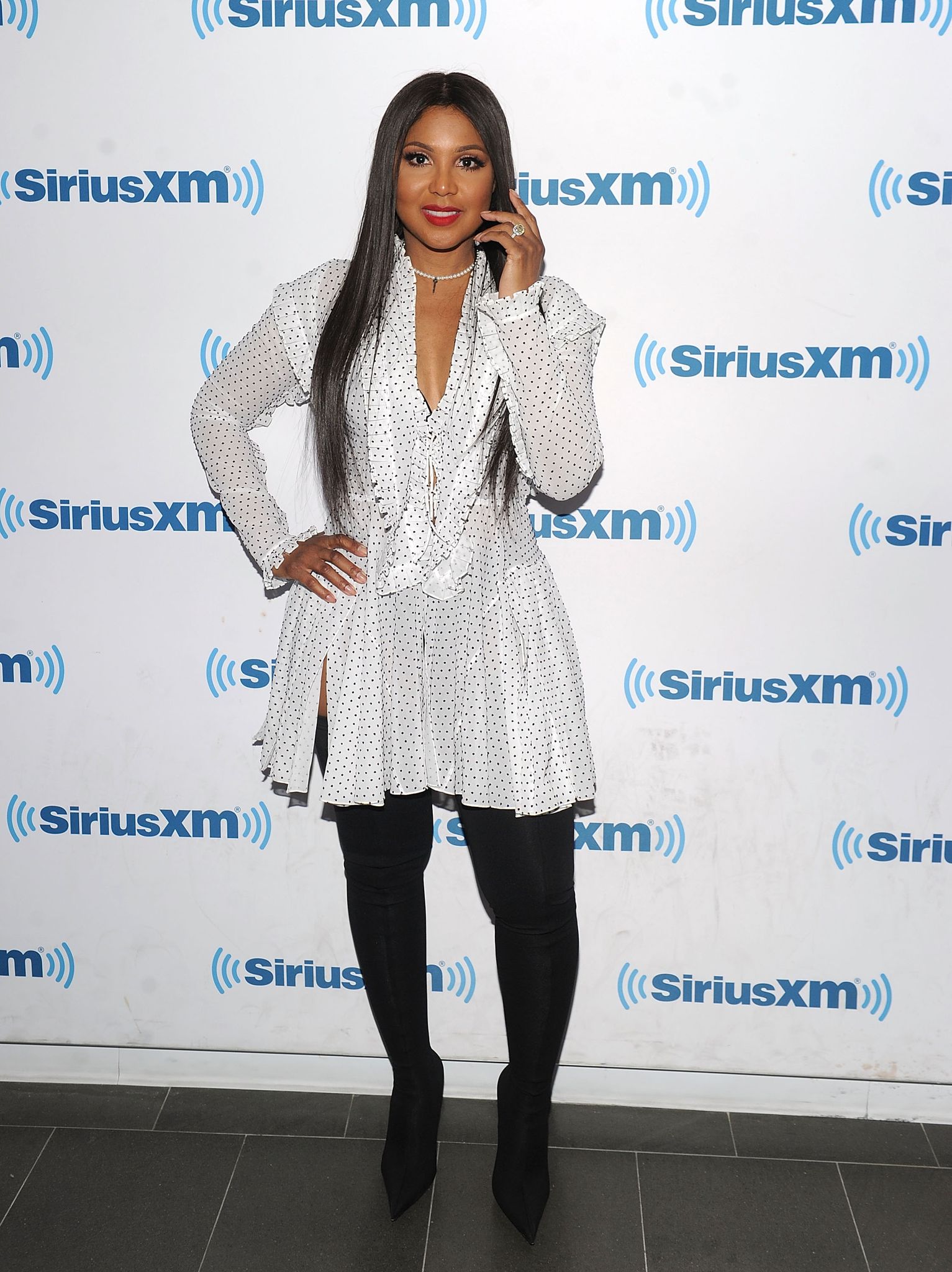 Murphy went on to be linked to actress Maya Gilbert in 2010. Two years later, rumors claimed the comedian was dating Toni Braxton.
Murphy denied the claims and told Access Hollywood that they're "just friends." Shortly after, he was linked to Australian model Paige Butcher. Paige is 19 years younger than him.
Paige Butcher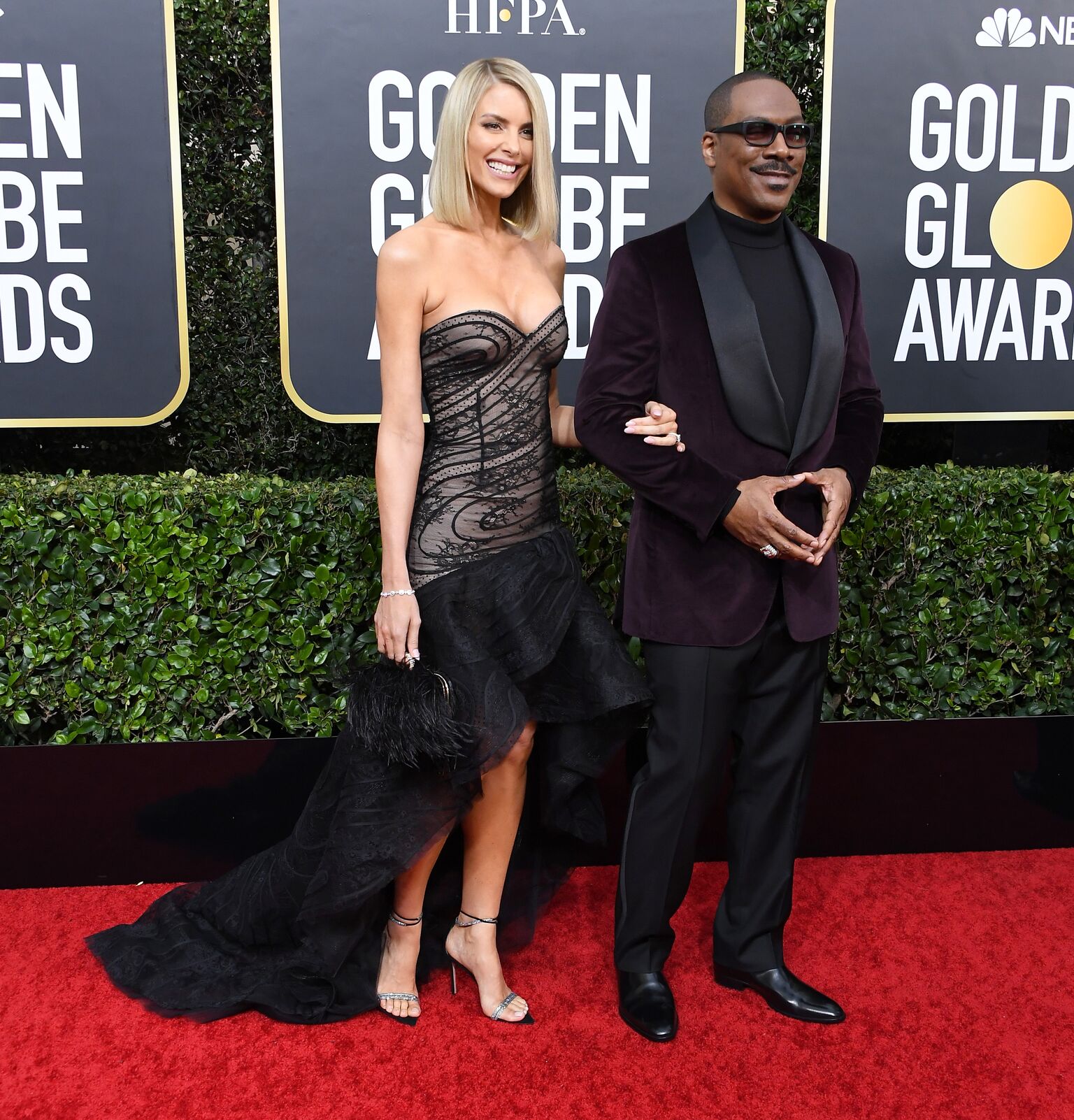 The rumors proved true and in May 2016, Paige gave birth to their first child together, Izzy Oona. Two years later, in September 2018, the pair got engaged.
Paige was also expecting their second child at the time and gave birth in December. The couple is extremely private about their relationship and Paige told Vanity Fair: 
"I'm in a relationship with a celebrity, so I felt like there's already enough of me out there. I felt like I was giving out too much information. I was giving people too much access. I like to keep as much private as possible now."