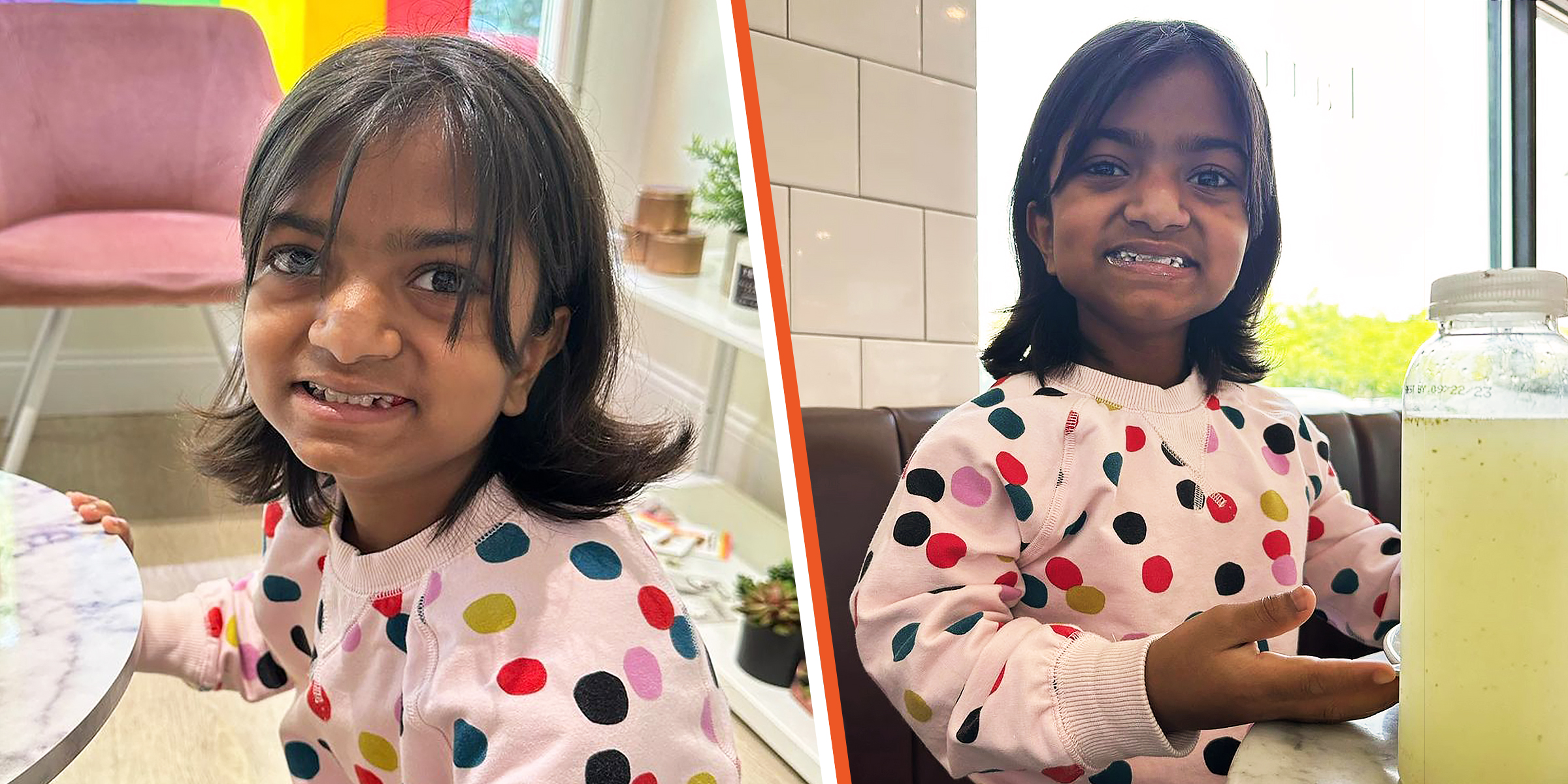 Zoey Klein | Source: Instagram/jenarnoldmd
Zoey Klein Was Adopted by Jennifer Arnold and Bill Klein – More about Her
Zoey Klein is the youngest of Jennifer Arnold and her husband Bill Klein's children. After battling fertility issues, the couple decided to adopt and were delighted to welcome the little girl and her brother into their family.
Jennifer Arnold and Bill Klein have become recognizable faces for their reality television show, "The Little Couple," documenting their life as a couple with Dwarfism. The couple first made their dreams of becoming parents come true in 2013 when they adopted their son.
A few months later, their family grew again after they adopted their daughter, Zoey Klein. However, Jennifer Arnold and her husband have been candid about their experience with parenthood and revealed Zoey Klein struggled to bond with her family at first.
Zoey Klein Was Born in India
In 2013, Bill and Jennifer adopted their son, Will, from China. A few months later, they welcomed Zoey, a 19-month-old baby, into their family from an orphanage in India.
In September 2022, Jennifer took to Instagram to celebrate Zoey's birthday and shared in part, "Happiest of Birthdays to my one and only little girl." At first, Zoey's father admitted wanting to have biological children on their show on TLC — the network also home to Nate Berkus' show "Nate & Jeremiah By Design."
However, her mom and dad had a change of heart and decided to adopt children with special needs, given their experiences with Dwarfism. "We've dealt with prejudice and many challenges," Jennifer said. Zoey was born with Dwarfism — also known as Skeletal Dysplasia — too, and her dad shared:
"I'm thankful that my kids are who they are and that we've had such an amazing journey so far. [...] When I saw Will's picture, I fell in love immediately. When I saw Zoey's picture, I fell in love immediately."
Jennifer Arnold's Daughter Struggled to Bond with Her New Family
When Zoey was first adopted into her new family, she was almost two years old and spent her life in an orphanage where she had no exposure to others with Dwarfism. "She really wanted nothing to do with us," Zoey's mom said.
Zoey had taken part in a sleep study.
Zoey's brother was also having a difficult time, as he had challenges hearing and had to undergo multiple surgeries. Fortunately, Zoey and her brother have settled into their new family and lives. "They're really into artwork right now, their verbal skills continue to surprise me, and they're doing so well in school. It's fun to watch them grow," their father revealed.
Zoey Klein's Mom Shares Glimpses of Her Life on Social Media
In November 2022, Jennifer shared a clip of Zoey placing a saddle on a pony before practicing her horse riding. "So proud of how far Zoey has come with her #horseriding," her mother captioned the post. In July, Zoey proved she was all grown up as her mom posted a picture of her with pierced ears.
On September 5, Jennifer shared an adorable video of Zoey introducing her roommate, a pet rabbit. In the comments section, she invited her followers to ask her daughter more questions about herself. "What grade will you be in?" one user asked, and Zoey's mother replied, "I'm in fifth grade and will be in seventh grade."
Another one of Jennifer's followers asked Zoey, "Do you still go to dance class?" Her mom answered, "I started Bollywood." More recently, Zoey appeared in a hospital bed in two photos, and her mom revealed Zoey had taken part in a sleep study.
Please fill in your e-mail so we can share with you our top stories!