Scott Bakula's Wife Chelsea Field Is Also His Girlfriend on 'NCIS: New Orleans'
Scott Bakula, who plays Dwayne Pride on "NCIS: New Orleans," is actually married to Chelsea Field, the actress who plays Rita Devereaux.
Bakula tied the knot with Field in 2009 after 15 years of dating, and they have two children — Wil Botfield and Owen Barrett.
In a 2018 interview with "CBS This Morning," the actor said that he definitely loves having his wife on "NCIS: New Orleans" and that he's fortunate.
Bakula was previously married to Krista Neumann from 1981-1995, and had two children, Chelsy and Cody, as reported by Country Living.
During the start of his career, Bakula and Neumann were together. However, his schedule negatively affected his home life. In an interview with PEOPLE, the actor said:
"It took me a long time to work out my feelings about our relationship."
When he married Field, Bakula had experience on his side to help him concentrate on what truly made a difference. 
As reported by Entertainment Weekly, Bakula and Field initially met while they were shooting the film "Passion to Kill" in 1993.
As an actor, he has more than 70 credits all in all.
The couple's marriage is going solid as there's no news in regards to any extramarital affairs at present, according to Married Biography.
In addition to his role as Dwayne Pride on "NCIS: New Orleans," Bakula is also known as Sam Beckett on "Quantum Leap."
Initially, he made his Broadway debut playing in "Marilyn: An American Fable" and also appeared in Off-Broadway production "Three Guys Naked."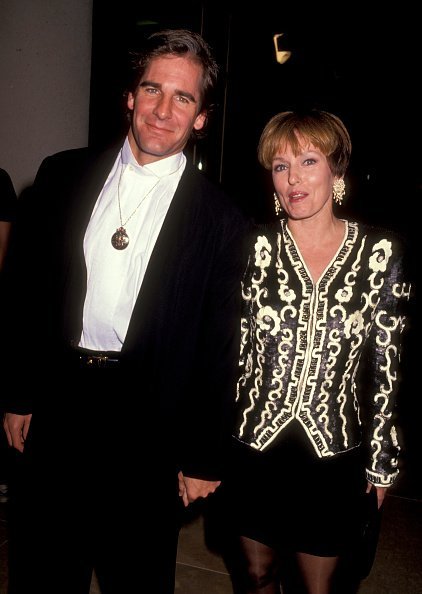 In 1986, he made an appearance as Jeffrey Wilder in the television series "The Magical World of Disney" and Peter Strickland in "My Sister Sam."
Since then, Bakula has appeared in several other films and TV series. As an actor, he has more than 70 credits all in all.
Meanwhile, Field made her entertainment première in an episode of the television series "Glitter" in 1984, according to Cheat Sheet. After that, she was picked to star as Randy in the 1985 film "Perfect."
Four years later, she landed a recurring role in the television series "Nightingales," playing Samantha "Sam" Sullivan. Her other notable projects include "Thirtysomething" and "Capital News."