Janet Jackson's Stunning Transformation through the Years
As the youngest sibling in the famous Jackson family, she grew up in front of the spotlight, and her journey to self-acceptance involved not only a strong sense of fashion but also a change of perspective.
On January 30, the 53-year-old singer and actress Janet Jackson proved how versatile she still is after decades working in the entertainment business, when she showed up at the Great Gatsby Gala in London with her best 1920s look.
Despite being a pop culture icon that keeps inspiring us all with her talents and style, not long before that stellar appearance, in September 2019, Jackson opened up about how much she struggled with insecurities earlier in her life.
Deep behind her ever-changing look, there was a girl somewhere that didn't feel the least attractive, but who gradually became confident as the world kept celebrating her influential style.
A STAR IS BORN
Janet is the youngest of nine siblings born to Katherine and Joseph "Joe" Jackson, in 1966, only two years before her brothers Jackie, Tito, Marlon, Jermaine, and Michael were signed by the legendary Motown Records as The Jackson Five.
While her brothers found immediate success with their first recordings, Janet had to wait until 1974, when she was only seven, to showcase her talent onstage, when she did impressions alongside brother Randy in Las Vegas.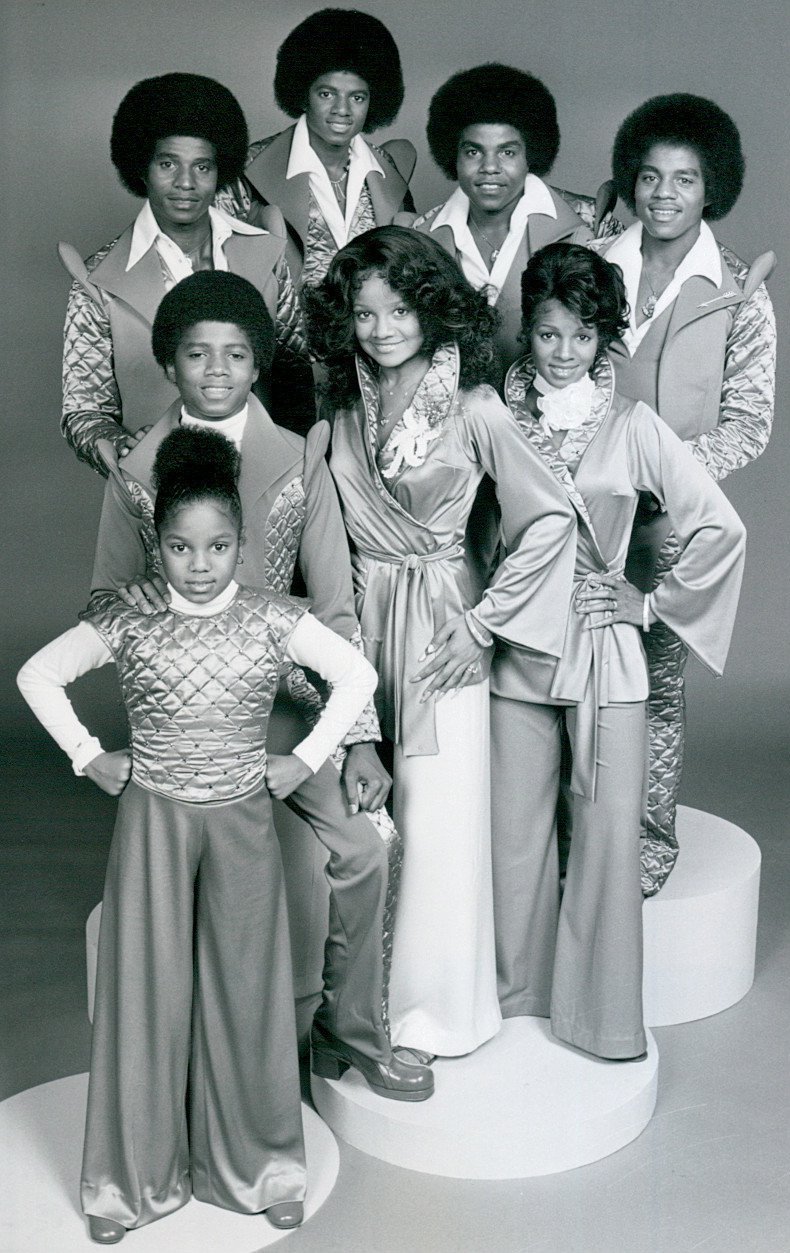 In 1975, Janet appeared as herself as a guest in the TV series "Dinah!", but it was in 1976 when she joined her siblings in the variety show "The Jacksons" when she started to catch the attention of the big public, paving the way for her later success.
STARTING AS AN ACTRESS
As badly as the young Janet wanted to become a musician like her brothers, she was given a professional opportunity as a regular in a TV series that she couldn't refuse, and from 1977 to 1979, she played Penny on "Good Times."The role was followed by others, but while she kept making a name for herself on the small screen, Janet never stopped thinking about making it as a singer on her own as well.
While she recurred in the TV series "Diff'rent Strokes" (starting in 1980), and before graduating from high school in 1984 and leaving California for New York City, Janet was guided through her first record as a solo artist by her brother Michael.
SELF-TITLED ALBUM
Janet was only 16 when her first album, titled simply "Janet Jackson" was released in 1982, containing the hit singles "Young Love" and "Give Your Love to Me."
The record sold 250,000 copies and reached No. 84 on the pop charts. It wasn't the most spectacular debut, but it was exciting enough for Janet to become aware of her nascent personal voice, and she was determined to keep growing as an artist.
It might have taken her a couple of other albums to earn Janet the recognition she deserved, but once she proved her worth, a brilliant career that is still going strong today took off.
HITTING NUMBER ONE
Janet's second album "Dream Street" (1984) helped her gradually depart from the sound of her brothers and developing her own signature style, and being physically far from the family really helped.
"Control," released in 1986, reached the top position of the Billboard 200 and went on to sell more than 10 million copies, being awarded the fivefold platinum certification by the Recording Industry Association of America.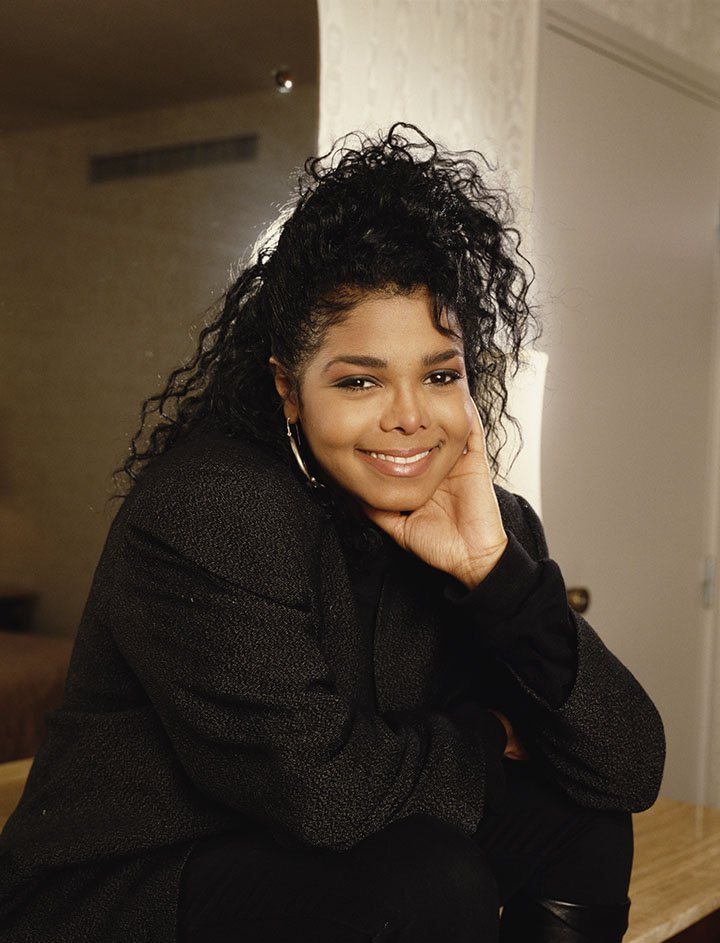 But not even that prepared her for the kind of success she was going to reach in what was probably the peak of her career, starting with the 1989 groundbreaking record "Rhythm Nation 1814."
BIG SCREEN SUCCESS
In 1993, after years of reigning over the hit parade, Janet landed what's probably her most famous big-screen role when she opposed the late rapper Tupac Shakur in the drama film "Poetic Justice."
Not only did Janet give a remarkable performance for the part, but she also rocked an iconic urban look that featured long braids and a bona hat turned backward.
Janet also sang the movie's theme song "Again," which earned her both Academy Awards and Golden Globes nominations in 1994.
SCREAM
Acting for the screen didn't get in the way of Janet's recording career, and the same year when "Poetic Justice" was released, the singer put her sixth album "Janet" out, debuting at No. 1.
The album meant a change for Janet, not only in looks but also in substance, with the Rolling Stone describing it as the singer announcing her sexual maturity and calling it "a cultural moment."  
In 1995, that new Janet, with all her irreverence and confidence in her sexuality and looks, made an unforgettable appearance in the music video for the song "Scream" by her brother Michael, on which she collaborated.
THE YEAR 2000
Janet inaugurated the new millennium with her second most remembered film appearance when she played the title character's love interest Denise in the Eddy Murphy comedy "The Nutty Professor II: The Klumps" (2000).
Regarding her music career, Janet released the record "All For You" in 2001, which leaves behind the somber overtones of her previous effort, "The Velvet Rope," released four years earlier.
In that same year, the singer was honored with the very first MTV Icon Award for her huge influence on pop culture, with younger stars like Britney Spears, Beyonce, Pink, Jennifer Lopez, and Aaliyah paying their respects to her.
DIFFICULT TIMES
In 2004, Janet infamously performed in the Super Bowl halftime show alongside Justin Timberlake, on which she suffered an alleged wardrobe malfunction that exposed her bare chest and caused a controversy that damaged her image.
In 2009, the singer was hit by tragedy in her private life, when she lost her brother Michael at the age of 50, whom she never stopped supporting in the wake of the sexual abuse accusations that continue haunting him ten years after his passing.
She dealt with her professional fallout and her personal lost in a wise way, using her experiences to try to help others to make the most out of themselves by releasing the book "True You: A Journey to Finding and Loving Yourself" in 2011.
COMEBACK
Janet tried to stay as busy in the second decade of the 21st century to gather the strength to recover from the difficult times behind her, and she set up to revive her career as a singer by taking full control of her creative output.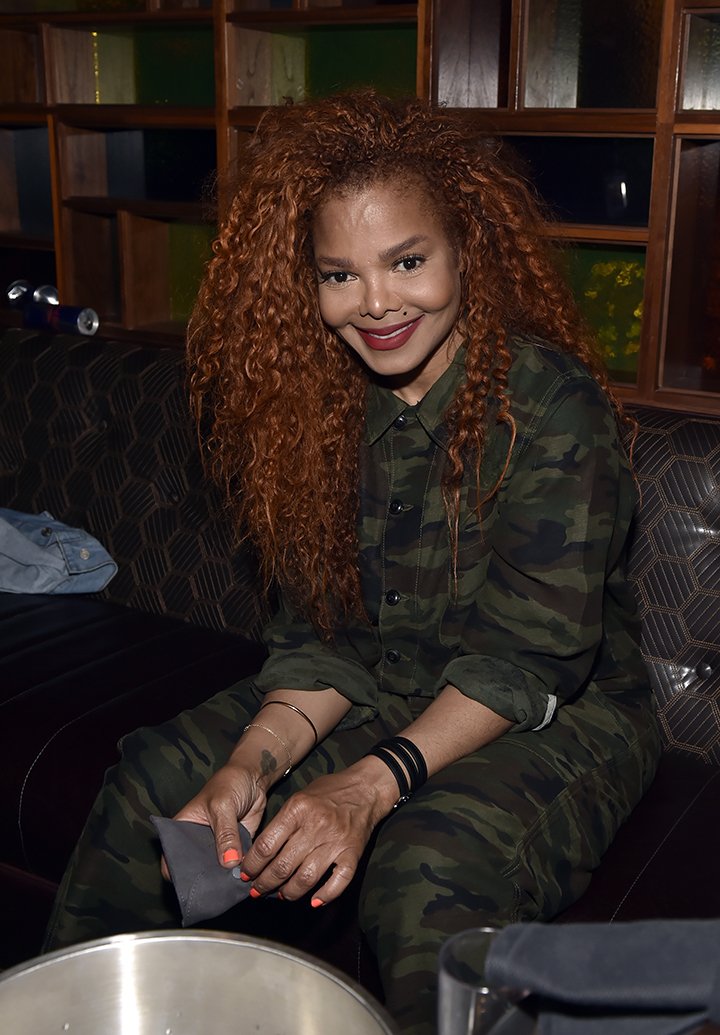 She made this important move by creating her own recording company, which she
named Rhythm Nation
in honor of her most critically acclaimed album. With the label, she released her album "Unbreakable" to great success.
Having proved that she was back on her feet despite her past fallout, Janet temporarily retired from recording and touring after 2015, being blessed by motherhood the two years later at the age of 50.