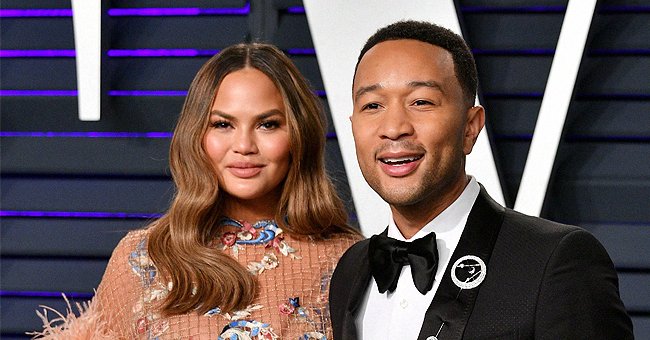 Getty Images
Chrissy Teigen Shows off Leggings She Received with Husband John Legend's Face on the Backside
Chrissy Teigen's sense of humor truly has no bounds! The television personality and model recently took to social media to share a hilarious clothing item that was sent to her home by a stranger.
Teigen, 34, took to her Instagram and Twitter accounts to share an image of her wearing leggings that were delivered to her home. The unique thing about the piece of clothing was that it featured her husband, John Legend's face on it.
However, his face and upper body weren't printed on the thigh of the clothing item, but on the bottom! The black leggings featured the singer's face encased in two orange hearts on the backside of the pants.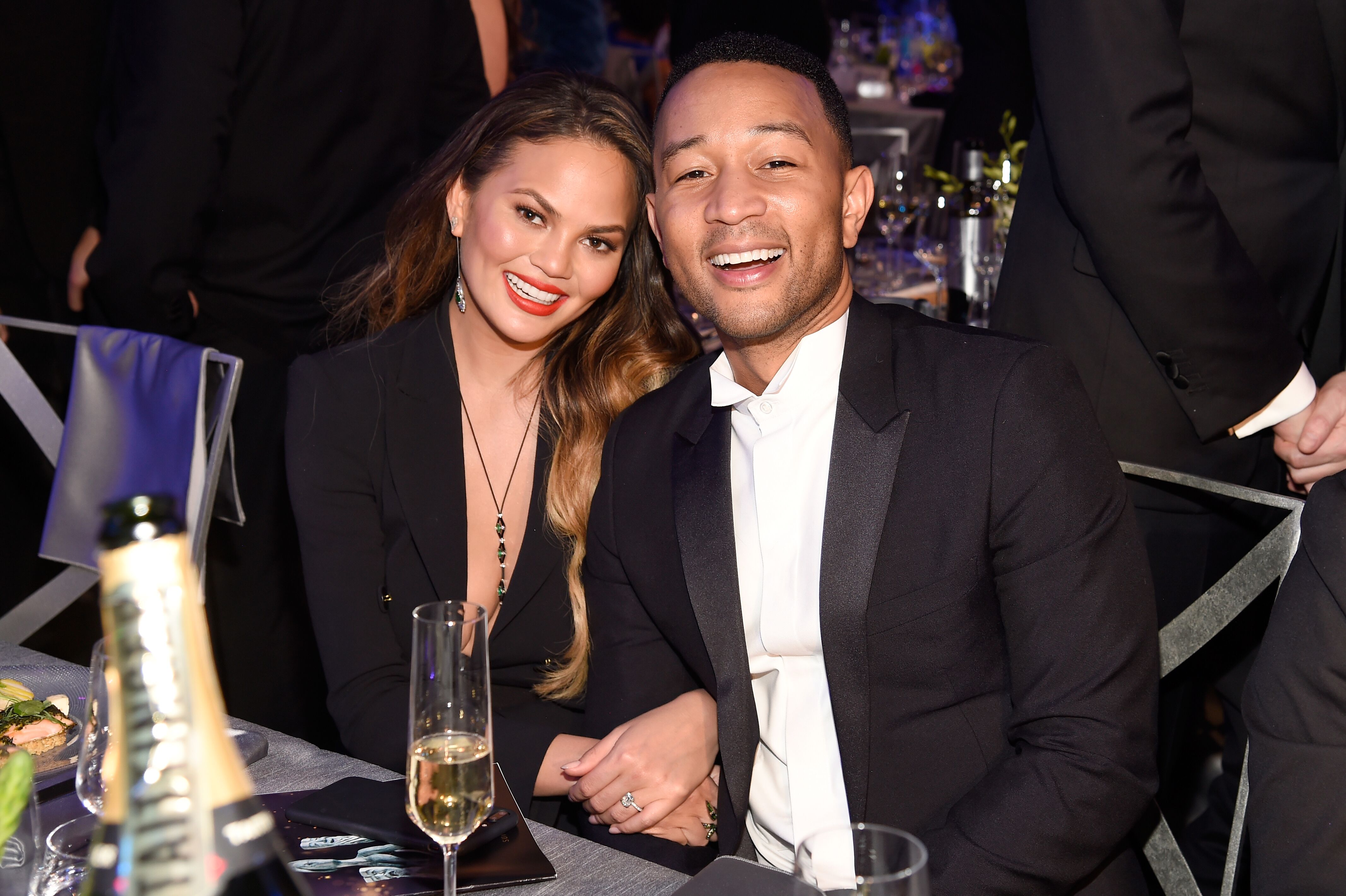 Chrissy Teigen and John Legend during the 23rd Annual Screen Actors Guild Awards at The Shrine Auditorium on January 29, 2017 | Photo: Getty Images
Teigen & Legend get random gifts
The model showed off the gift by wearing it and kneeling on all fours. According to "People" magazine, the clothing item was customized and sent by Goldsheep.
On Instagram, Teigen captioned her post: "We get… really random stuff sent to the house." She also shared the image on her Twitter account and she wrote: "Thanks to whomever sent these."
Chrissy teases John with Sexiest Man Alive onesie
The leggings weren't the first time the television personality wore clothing that featured her husband's face. In November 2019, the "Lip Sync Battle" host shared an Instagram photo were she wore matching onesies with friends Bronwyn Reed and Paul Barbosa.
The unique thing about the onesies was that they all featured Legend's Sexiest Man Alive "People" magazine cover! The "All of Me" musician's wife captioned the post: "Great pic guys we all look great!!!"
Adopting a puppy
Legend seems to be the butt of the joke in his family. At the beginning of the year, his family made a new addition in the form of a new puppy named Petey.
How the poodle was named
The caramel-colored poodle was rescued by the famous couple after hearing about him from their friend Ellen DeGeneres. The new pet was named after the parakeet in the movie "Dumb and Dumber."
Legend called "John" by daughter
Earlier this month, the "Bring the Funny" star posted a hilarious video of their daughter, Luna Simone, 3, calling her him "John" while holding Petey. Teigen could be heard laughing as her husband corrected the child telling her she should call him "Dad."
The cookbook author and Legend and share a son named Miles Theodore, 1.
Please fill in your e-mail so we can share with you our top stories!