Toya Wright's Daughter Reign Poses in Tutu Dress for Photo Shoot Ahead of Her 2nd Birthday
Toya Wright's daughter, Reign, looked gorgeous as she posed in her adorable tutu dress while gearing up for her second birthday celebration.
Toya posted videos of her daughter in pretty pink attire, the toddler donned a crown on her ponytail hair, and she appeared to be overjoyed as she let out laughter a couple of times.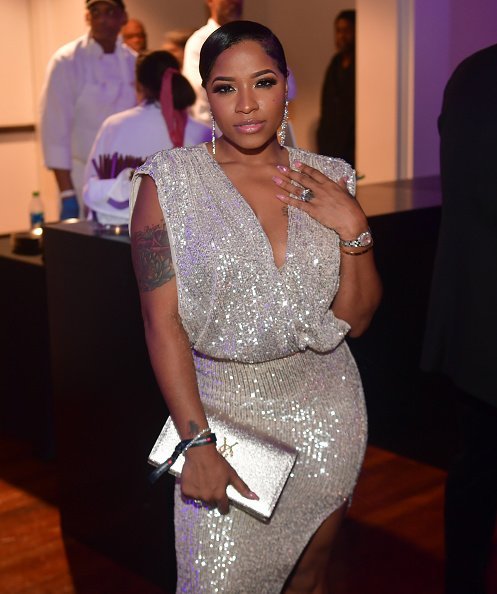 Both mother and daughter seemed to be having a swell time during a pre-birthday photo shoot. It was not just Reign's dress that was captivating, but the setting of the surroundings for the photography.
The onscreen star explained on the gram that the arrangement was flawless and gushed about seeing her little princess turn two. Toya wrote:
"Omg! My baby will be 2 in 3 #birthdayshoot with my favorite kid photographer...Thank u @decoracionaesglobos for the beautiful balloons. it was perfect."
As expected, her followers flooded the comment section with numerous comments complimenting the cute look of the soon to be birthday celebrant.
Others couldn't help but comment on how intelligent Reign acted for her age. Some even took to emojis; they were short of words to express their feelings.
She's not ashamed to show that she loves the growing toddler with all of her heart.
Toya loves celebrating her daughter even when it's not her birthday. A few days ago, she shared an image of Reign in her pajamas, rocking her afro curls and playfully eating pasta. The post read:
"My big girl."
Sometimes, Toya features in the posts with her daughter, and that doesn't make it any boring because Toya knows how to tease her fans with her finesse employed in motherhood.
The mother of one loves to twin with her chic daughter, wearing similar outfits, and when she does, she delights in sharing it to her fleet of fans online.
A recent upload showed the pair in ash-colored sweatpants and hoodie and matching shoes as they excitedly strutted down the road holding each other's hands.
Although Toya's show off is a recent development, because the onscreen diva and her fiance, Robert Rushing kept her pregnancy a secret until after her first trimester. 
For the TV personality, her daughter means a lot to her, and she's not ashamed to show that she loves the growing toddler with all of her heart.