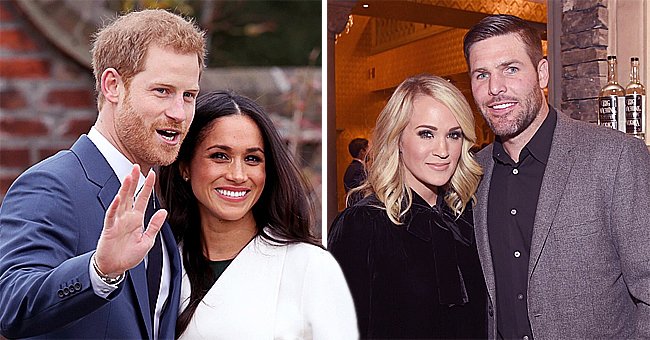 Getty Images
Meghan Markle, Meghan Trainor & Other Celebrities Who Met Their Partners on Blind Dates
Celebrities have love and care needs like anyone in the world. But due to their limited availability of time and excessive media attention, their love relationships sometimes come to unusual pressures.
They say that the best way to meet someone is through friends because they know well and know which person best matches the personality of their friends. Some celebrity couples met because they were introduced by a mutual acquaintance or settled on a blind date.
Since celebrities sometimes find it difficult to find a partner, they often turn to their friends to join them with other celebrities who have the same problem. This is how blind dates of celebrities are formed that sometimes don't work, but other times the magic happens and perfect couples are formed.
PRINCE HARRY AND MEGHAN MARKLE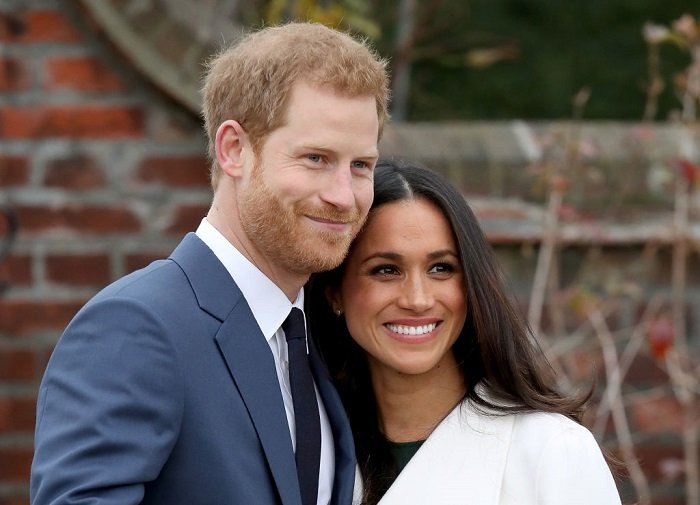 Prince Harry and Meghan Markle I Image: Getty Images
Meghan Markle and Prince Harry revealed how they had met in their first interview together. It was a blind date armed by a mutual friend. The Prince commented that he was pleasantly surprised when he arrived at the place and saw Meghan there.
Harry didn't know her, nor had he seen any of her performances. Meghan, meanwhile, did not have much knowledge of the royal family, including Prince Harry. It was learned that who introduced them was Violet von Westenholz, fashion director at Ralph Lauren who knew Meghan from work and is also Harry's childhood friend.
TOM BRADY AND GISELE BUNDCHEN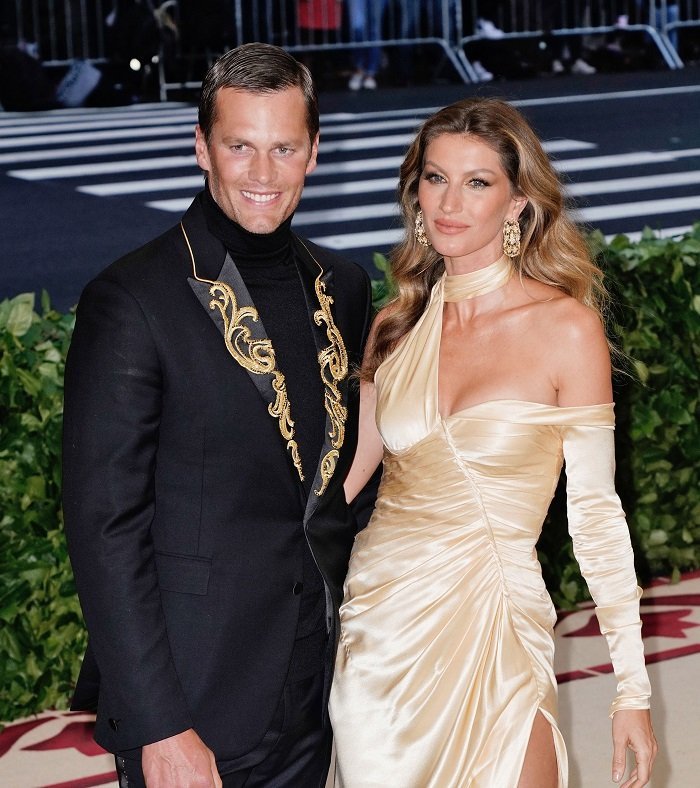 Tom Brady and Gisele Bundchen I Image: Getty Images
One of the most beautiful couples in the show met by a blind date organized by a friend of Tom, who told him that he knew the female version of him. This was in 2009, and he introduced him to the model.
This friend was absolutely right, and the sparks flew from the moment they met. They got married in 2011, and now they have three beautiful children together.
JENNIFER ANISTON AND BRAD PITT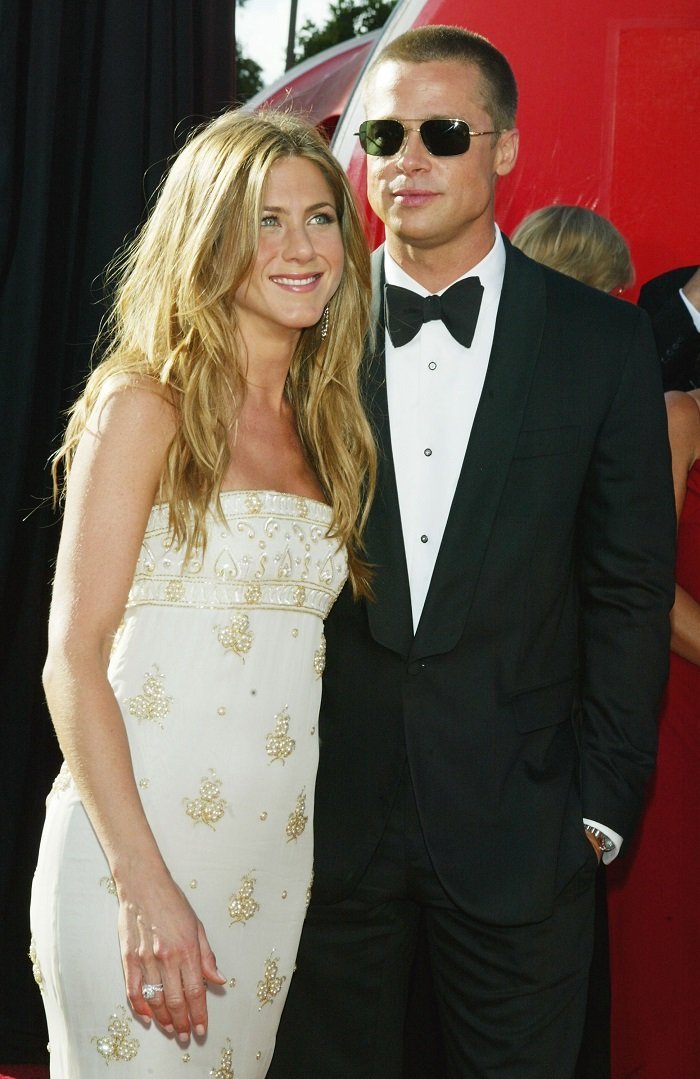 Jennifer Aniston and Brad Pitt I Image: Getty Images
Although it doesn't sound very romantic, Jen and Brad met thanks to their agents. They thought that the couple would get along and that in addition, it would give a boost to their careers, something that actually happened.
This beautiful couple of actors ended up in marriage. And then in divorce. It didn't have a happy ending, but for 10 years, Brad Pitt and Jennifer Aniston were Hollywood's golden couple.
CHRIS HEMSWORTH AND ELSA PATAKY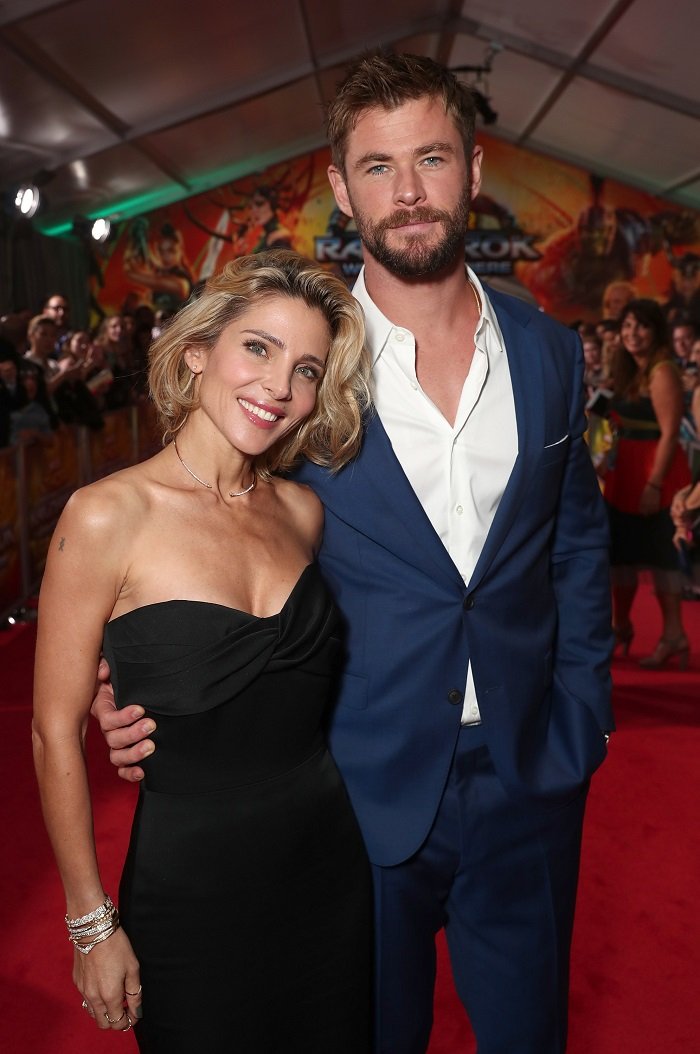 Chris Hemsworth and Elsa Pataky I Image: Getty Images
It was Chris Hemsworth himself who told in an interview that he had met his wife on a blind date. The dialect coach of both spoke constantly to each other, to the point that Chris said: "Ok, let's get to know her."
From the first moment they met, they made a connection. The Australian actor couple got married in 2010 and now they have three children together.
KHLOE KARDASHIAN AND TRISTAN THOMPSON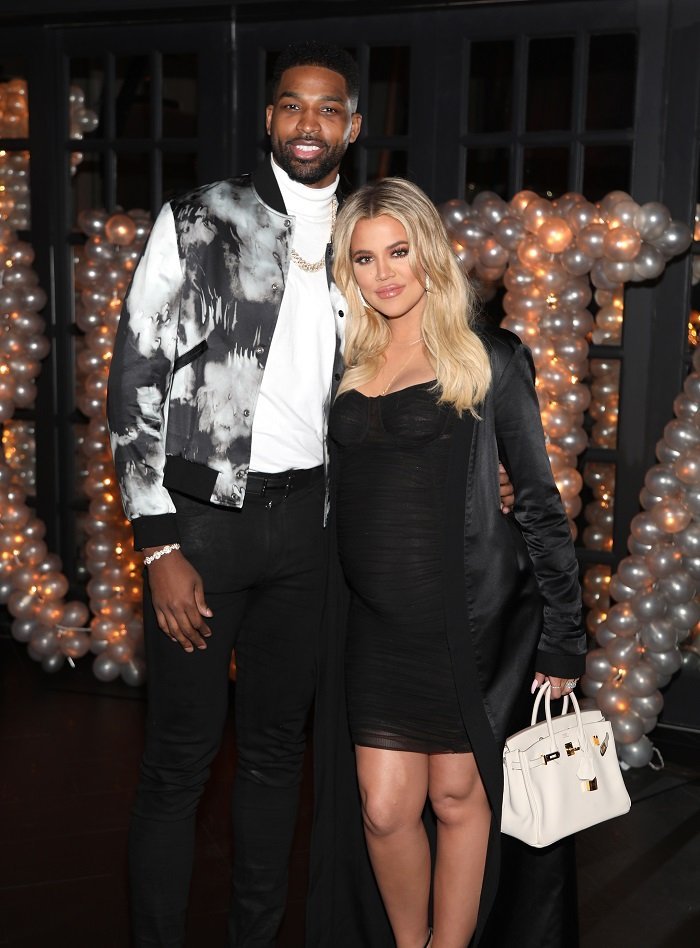 Khloe Kardashian and Tristan Thompson I Image: Getty Images
Khloé Kardashian didn't know Tristan Thompson until she was on a blind date with him. Brandon Jennings, also a basketball player like Tristan, is a friend of Malika who is Khloé's friend, and it was they who planned the ambush.
Khloe didn't want to know anything about a blind date, so Tristan was invited to dinner and she didn't know anything. And they just connected, Khloé said in an episode of "Keeping Up With The Kardashians."
TAYLOR SWIFT AND CALVIN HARRIS
This story began as a fairy tale, thanks to Ellie Goulding. The singer acknowledged having introduced them in 2015. Unfortunately, this story did not end very well, especially after Taylor appeared with Tom Hiddleston days after finishing with Calvin Harris.
But Goulding was very happy to have introduced them. Calvin is a great friend of his and he seems like a fantastic boy. Taylor on the other hand, is such a cool person, and Goulding loves her, so he thought they would make an amazing couple.
CINDY CRAWFORD AND RANDE GERBER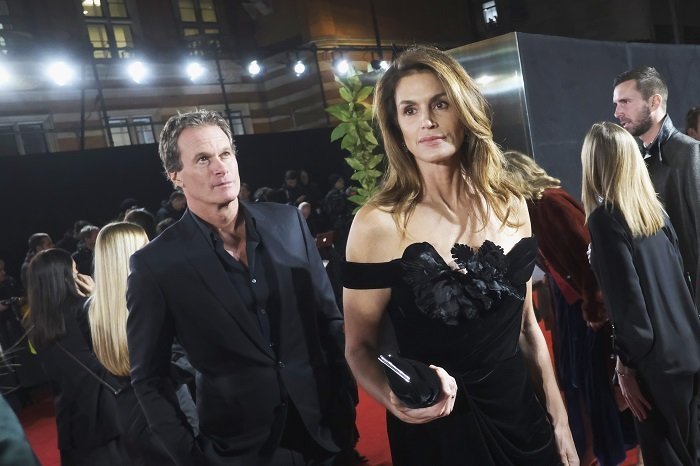 Cindy Crawford and Rande Gerber I Image: Getty Images
The supermodel has to thank her agent, Michael Gruber, for connecting her with her husband, Rande Gerber. When Gruber was getting married, he suggested that Crawford and Gerber be dating the other day.
Gerber and Crawford decided to meet the night before the event and know more about each other. He was delighted with the supermodel because he realized that she is very cool and down-to-earth.
COURTENEY COX AND JOHNNY MCDAID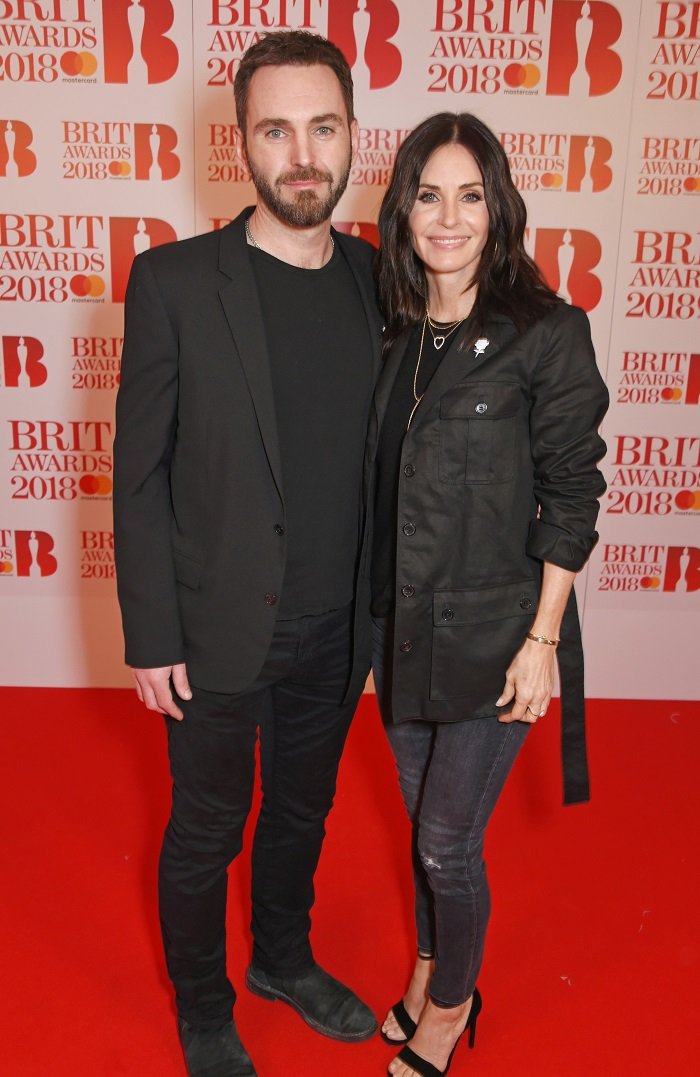 Courteney Cox and Johnny McDaid I Image: Getty Images
Friends' actress and Snow Patrol vocalist have been together since 2013 and it was thanks to their mutual friend Ed Sheeran presenting them because he thought they were perfect for being a couple. Apparently he had a good eye.
The couple got engaged in 2014. And, despite briefly separating, they returned and it is rumored that Jennifer Aniston will be the bridesmaid at the wedding.
SALMA HAYEK AND FRANCOIS-HENRI PINAULT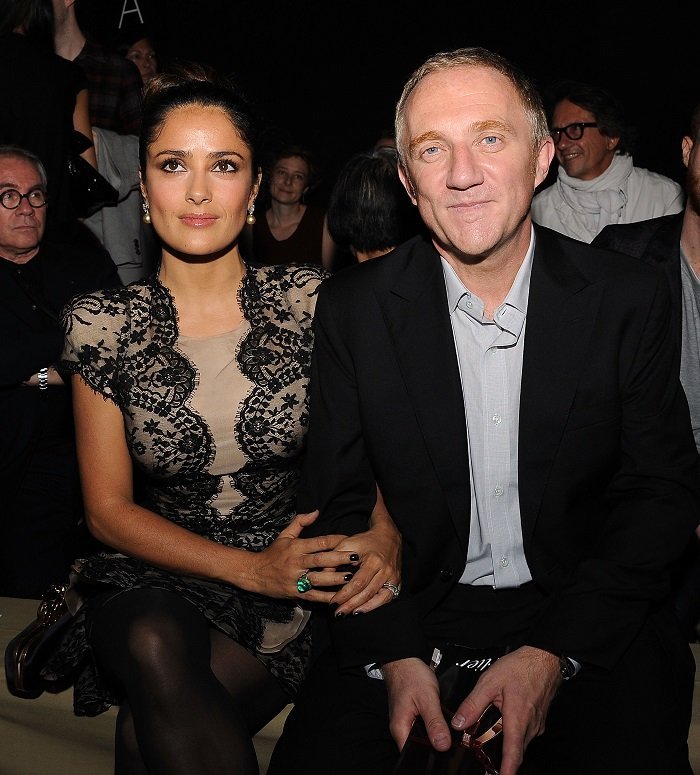 Salma Hayek and Francois-Henri Pinault I Image: Getty Images
When Mimma Viglezio told her friend Salma Hayek that she wanted her to have a relationship with French billionaire François-Henri Pinault, Hayek was stunned and maybe even a little disgusted. It never occurred to her that she got involved with a 70-year-old man.
However, Viglezio was not talking about a 70-year-old man, but about his son. With the same name as his father, François-Henri, Hayek still wasn't sure she knew him. After going out together and having a child, the couple considered getting married. In 2018 the couple renewed their votes.
KOURTNEY KARDASHIAN AND SCOTT DISICK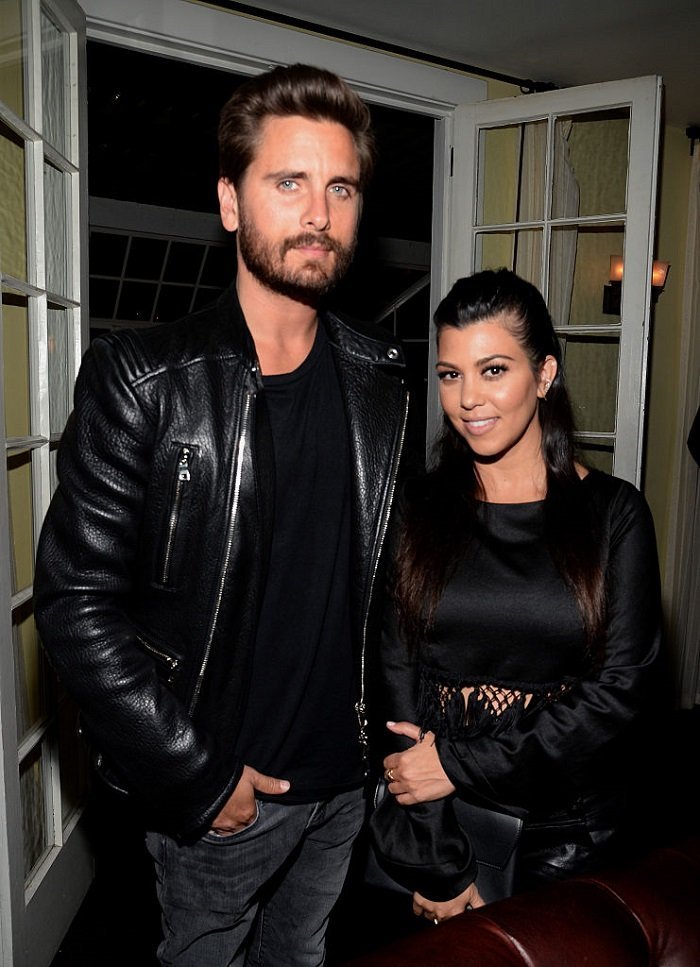 Kourtney Kardashian and Scott Disick I Image: Getty Images
This couple has been dating and fighting for years and they have three children together. None of that had happened if it wasn't for Joe Francis, who has commented on who is responsible for the couple's meeting.
Francis introduced him to Kourtney and Scott at his home in Mexico. Scott had attended as a friend of his friend and they met in his main room
JENNIFER ANISTON AND JUSTIN THEROUX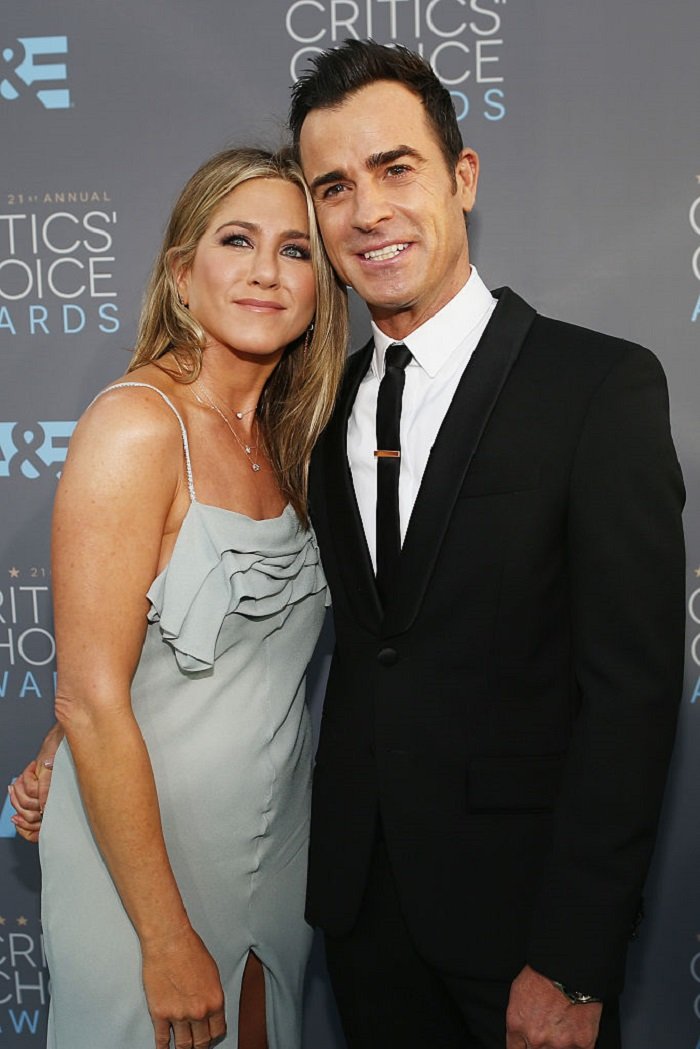 Jennifer Aniston and Justin Theroux I Image: Getty Images
The details here are a bit confusing, but the actors met in 2007 through the movie Tropic Thunder, which Theroux co-wrote, either through mutual friends Robert Downey Jr. or Ben Stiller, but they didn't start dating at moment.
Aniston and Theroux reconnected in 2010 and had a long love story before giving up in early 2018 after two years of marriage.
KELLY CLARKSON AND BRANDON BLACKSTOCK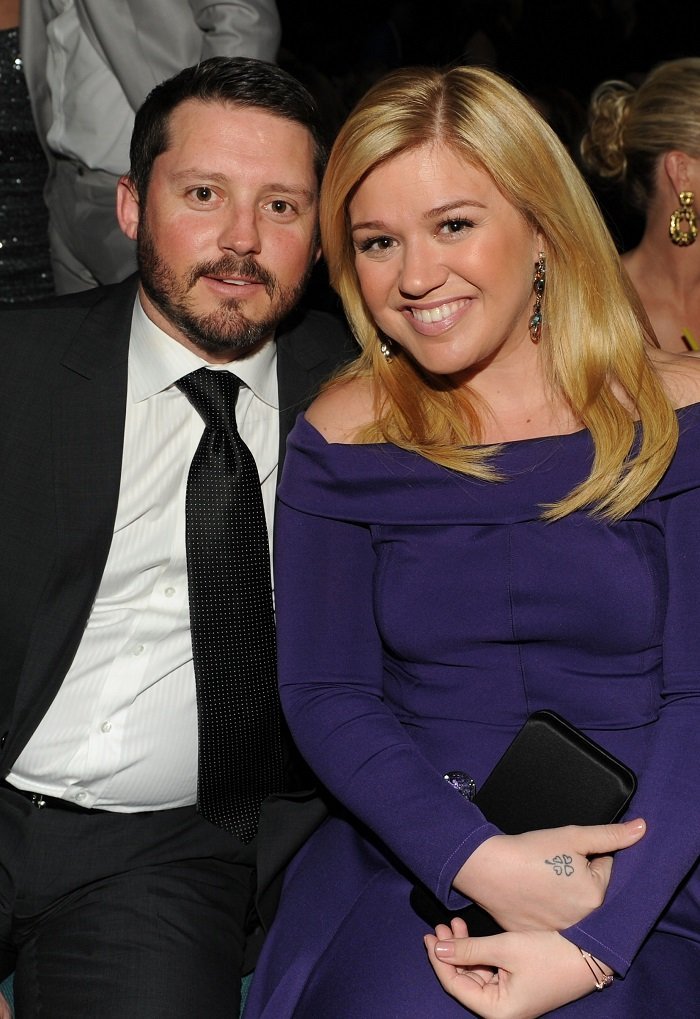 Kelly Clarkson and Brandon Blackstock I Image: Getty Images
Clarkson had known her husband since 2013 through her agent, who is Blackstock's father. She had known him for six years before they got together. Blackstock had been married most of this time.
It was not until Clarkson's performance in the 2012 Super Bowl when she learned that he was no longer married, so things became romantic for both of them.
KATIE COURIC AND JOHN MOLNER
Couric wanted to have a relationship, so she had asked her friends to help her find someone to date. She asked a surgeon friend of her friend Molly's husband if he knew a good doctor. Although the answer was negative, they introduced this banker friend of both.
Molner and Couric met on a blind date in a restaurant. And after dating together for a while, Molner asked him to marry him. Couric took his time responding, and when he did, they celebrated an intimate wedding at their Hampton home. They have been a happy marriage for three years.
ALI WENTWORTH AND GEORGE STEPHANOPOULOS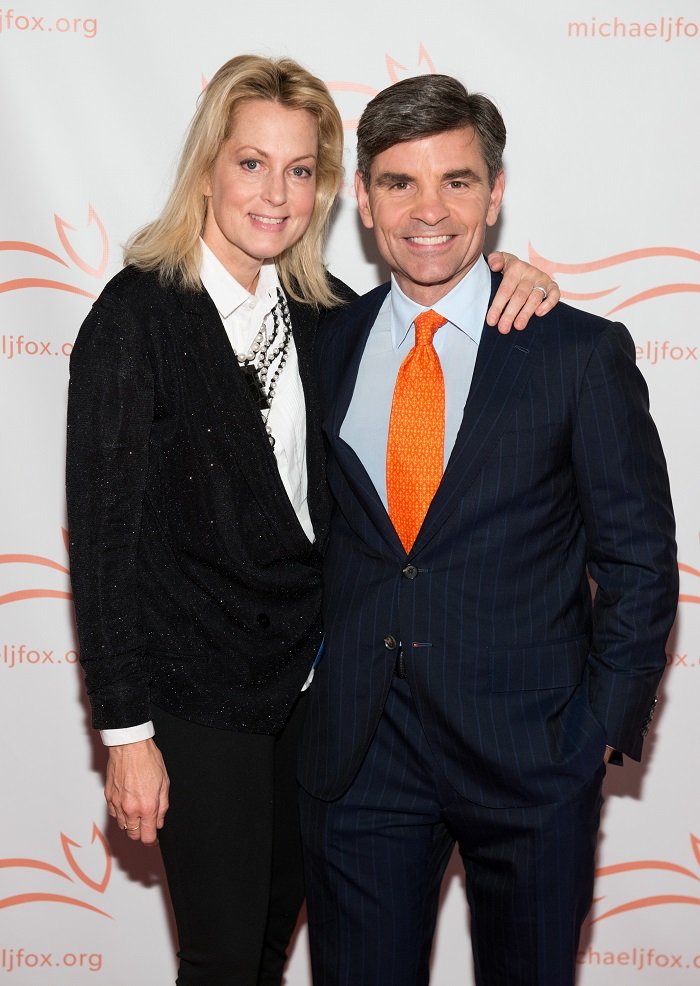 Ali Wentworth and George Stephanopoulos I Image: Getty Images
The comedian met with the former White House Communications Director after a friend suggested she go to lunch with him. Wentworth accepted the meeting, but not without fighting. She showed up for lunch without showering, with unshaven legs, and in a black suit.
After they both ordered the same thing for lunch, crab salad, they talked for hours. In a couple of months, they got engaged, and a couple of months later they got married. Fifteen years have passed, they have two daughters and they are still more in love than before.
CATHERINE ZETA-JONES AND MICHAEL DOUGLAS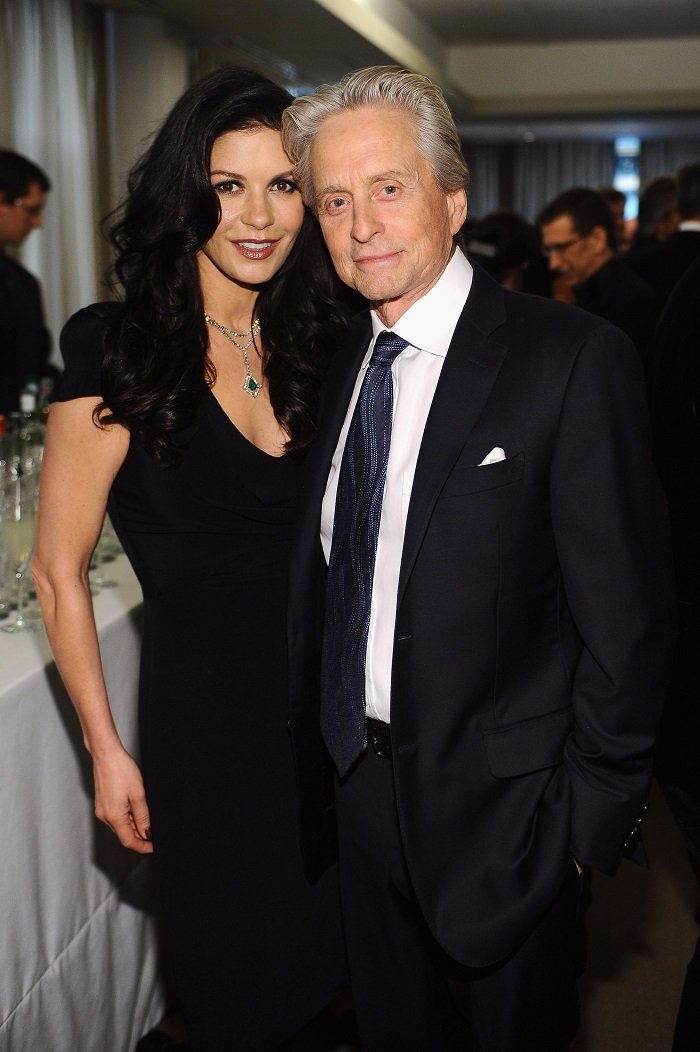 Catherine Zeta-Jones and Michael Douglas I Image: Getty Images
Although it is hard to believe, the couple was introduced by actor Danny DeVito in 1998. That same night, after knowing that they both have their birthdays on the same day and that she likes golf, Douglas told the actress that he would be the father of her children. She responded with "Goodnight."
But Douglas did not give up and because they continue together after twenty years, and they have two children, things work well for them.
TAMERA MOWRY-HOUSLEY AND ADAM HOUSLEY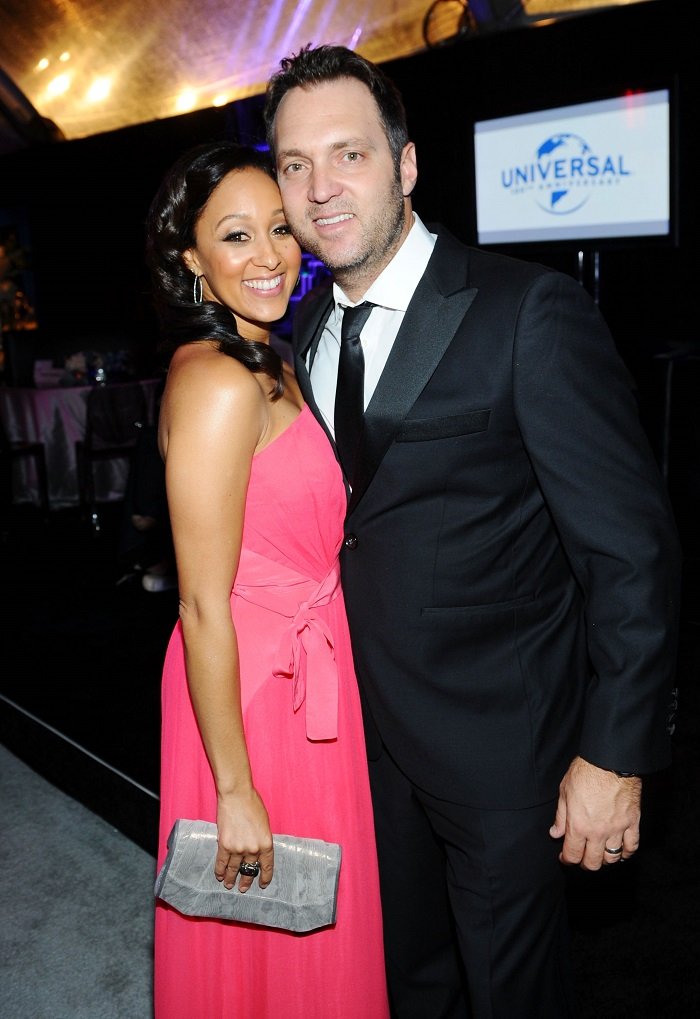 Tamera Mowry-Housley and Adam Housley I Image: Getty Images
Tamera met her husband through her economics professor, Robert Sexton, at Pepperdine University. Housley noticed Mowry on the photo wall of Sexton's favorite students near his desk.
She was not interested in a relationship and thought it would be easier to virtually disappoint the potential suitor. However, she changed her mind when she received the email from Housley. They got married in 2011 and have two children together.
AMY SCHUMER AND CHRIS FISCHER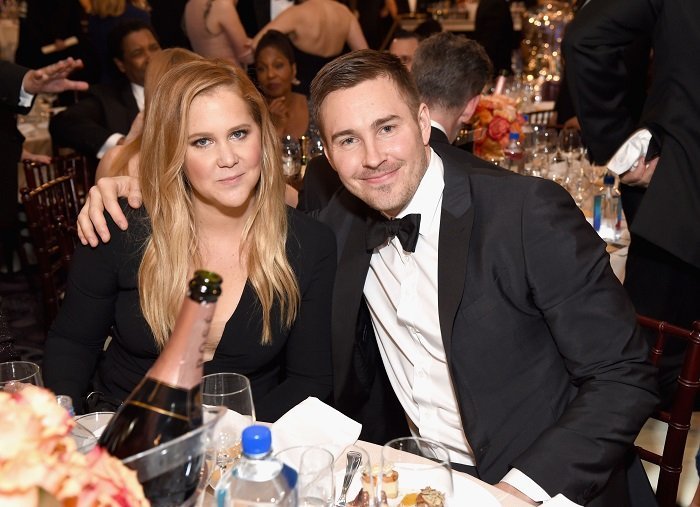 Amy Schumer and Chris Fischer I Image: Getty Images
The comedian met Fischer through her assistant, Molly, who is actually Fischer's sister. Fischer is an award-winning chef who has served food for former President Obamas and Jake Gyllenhaal.
On a vacation at Martha's Vineyard, Molly suggested that her brother visit Schumer's vacation home to cook for her, and the rest is history.
CARRIE UNDERWOOD AND MIKE FISHER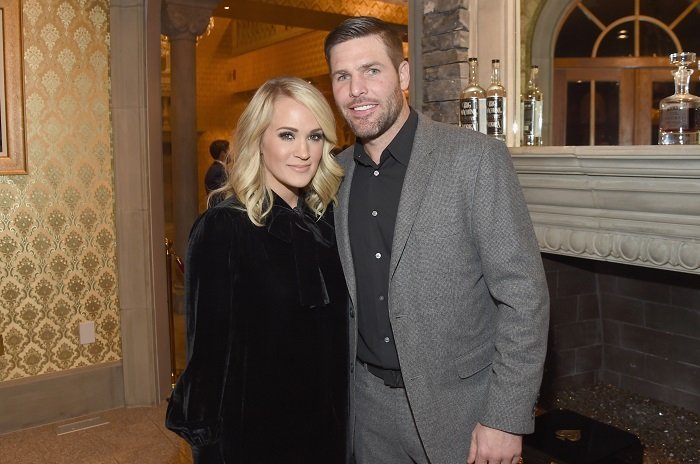 Carrie Underwood and Mike Fisher I Image: Getty Images
The country singer met her husband, also a famous NHL player, after her friends scheduled them on a blind date ... even though they lived in different countries at that time. It worked, and the couple got married in 2010 and they have two children together.
BENJI MADDEN AND CAMERON DIAZ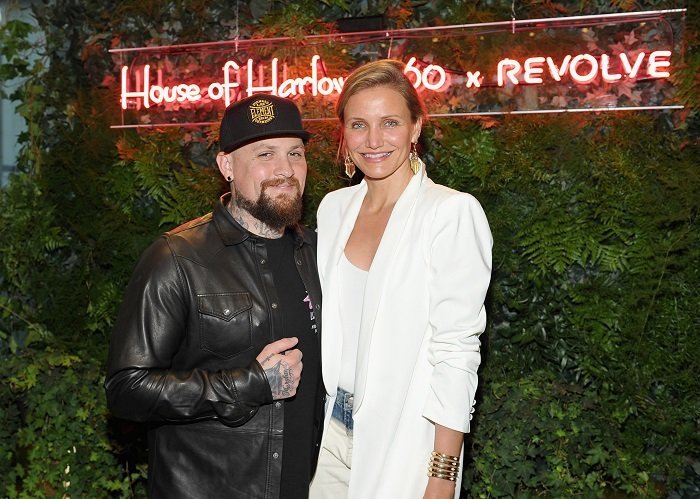 Benji Madden and Cameron Diaz I Image: Getty Images
Nicole Richie is behind this pairing. The reality show star Richie is married to Madden's brother, Joel, who claimed the couple's merit.
And while she shared this news with her fans, the Hollywood star and the musician also warned that they will not share more details about their daughter, out of respect for her privacy.
Please fill in your e-mail so we can share with you our top stories!