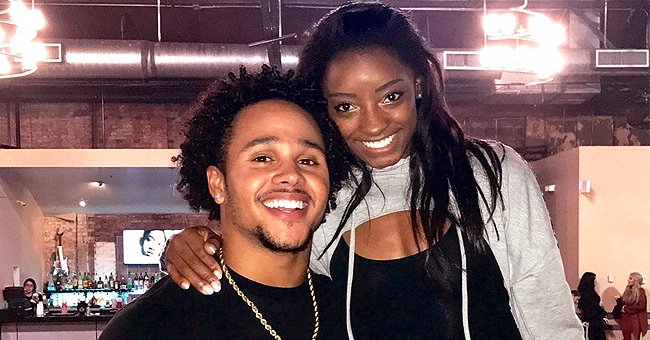 Instagram/staceyervinjr
Simone Biles Has Been Dating Boyfriend Stacey Ervin Jr Since 2017 - Meet the Olympic Gymnast's Beau
Simone Biles' significant other Stacey Ervin Jr. is also a talented gymnast. This is all you need to know about the man that's been her best friend for years.
The Olympic champion first revealed her boyfriend on Entertainment Tonight in 2017. The pair have been together since then.
Meet 26-year-old Stacey, who graduated in 2015 from the University of Michigan, where he read psychology.
Biles admitted they met three years before dating and recalled their first date was at a sushi restaurant.
Simone had earlier discussed her lackluster romantic life at rehearsals with Sasha Farber until Ervin Jr. came around. Stacey happened to be her first official boyfriend, and she hasn't stopped gushing about him since.
Ervin hasn't been able to get enough of his "Dancing With The Stars" star girlfriend too. He's been posting lots of pictures of the two together on Instagram.
In one of the posts last year, the couple was on vacation in Central America. Shirtless Stacey had Simone seated on his shoulders dressed in a leopard skinned bikini at San Pedro, Belize.
Ervin Jr.'s eyes were up as he struggled to take a look at the love of his life, then he captioned,
"Where should we go next? ? Belize was easily one of the most beautiful countries I've ever visited, & would highly recommend it to anyone looking for a vacation spot!"
Another of his posts showed the two at the Disney Animal Kingdom earlier last month, on January 12.
On the 13th of October 2019, Simone Biles broke a world record by winning her fifth World Championships Gold Medal in Stuttgart, Germany.
Having the most gold medals won by a gymnast in the Championships, she became the most decorated athlete in gymnastics history, worldwide.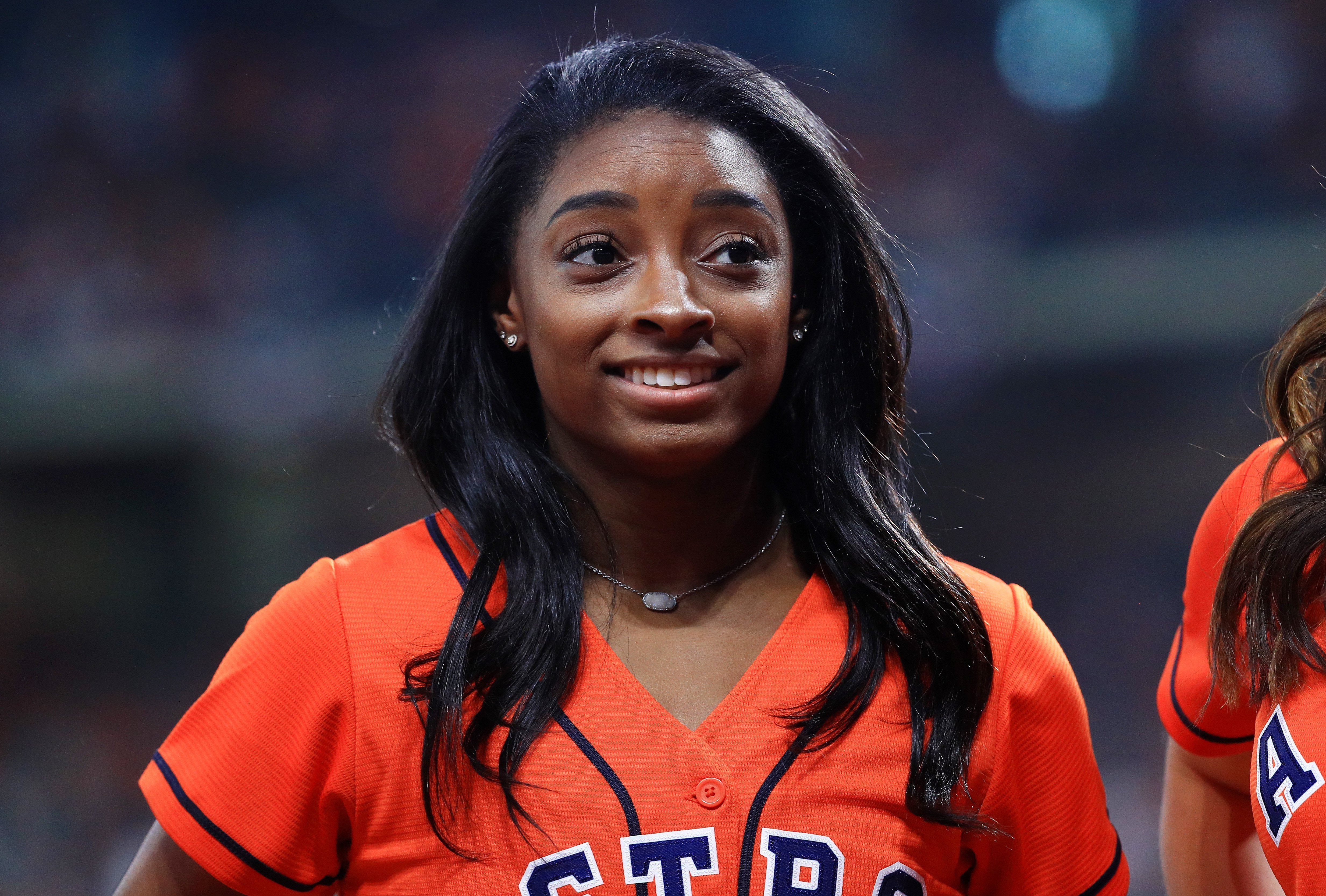 Simone Biles at a World Series game between the Houston Astros and the Washington Nationals on Oct. 23, 2019 in Texas | Photo: Getty Images
Eight days later, on October 21, 2019, Biles posted a message on Instagram to celebrate her man's birthday. She called him the man of her dreams.
Ervin responded to the message by calling her an angel who inspires him. He also thanked her for believing in him.
Fans wasted no time in sharing sweet compliments on the post. Stacey picked up gymnastics early in 2001 following his mom's advice.
He graduated from Truman High School in 2011 as a prodigy of the sports. He currently works as a fitness trainer after coaching for the World Champions Center.
Since they got together, Simone's man has always been supportive of the artistic gymnast. Ervin proudly put up an Instagram post to congratulate his love on her biggest day so far. In all caps, he wrote,
"MY WOMAN IS A 5x WORLD CHAMPION IN THE ALL-AROUND & I COULDN'T BE MORE PROUD."
In an earlier clip, Ervin is screaming in excitement, watching Simone live as she wins her 25th career medal.
Please fill in your e-mail so we can share with you our top stories!