Michelle Obama Says She's Teaching Daughters Malia & Sasha to Accept Their Bodies as They Get Older
The former First Lady of the United States of America, Michelle Obama, revealed that she urged her daughters to accept their bodies as they get older.
Michelle tried to make her adult daughters Malia, 21 and Sasha, 18 understand the essence of body shape gratitude, and she told Oprah Winfrey this, during her Oprah's 2020 Vision: Your Life in Focus tour.
She didn't hide her disappointments on the societal notion that women conceal their ages. She further revealed that her daughters have tended towards the same path by finding faults with their adult bodies and "fighting their ages."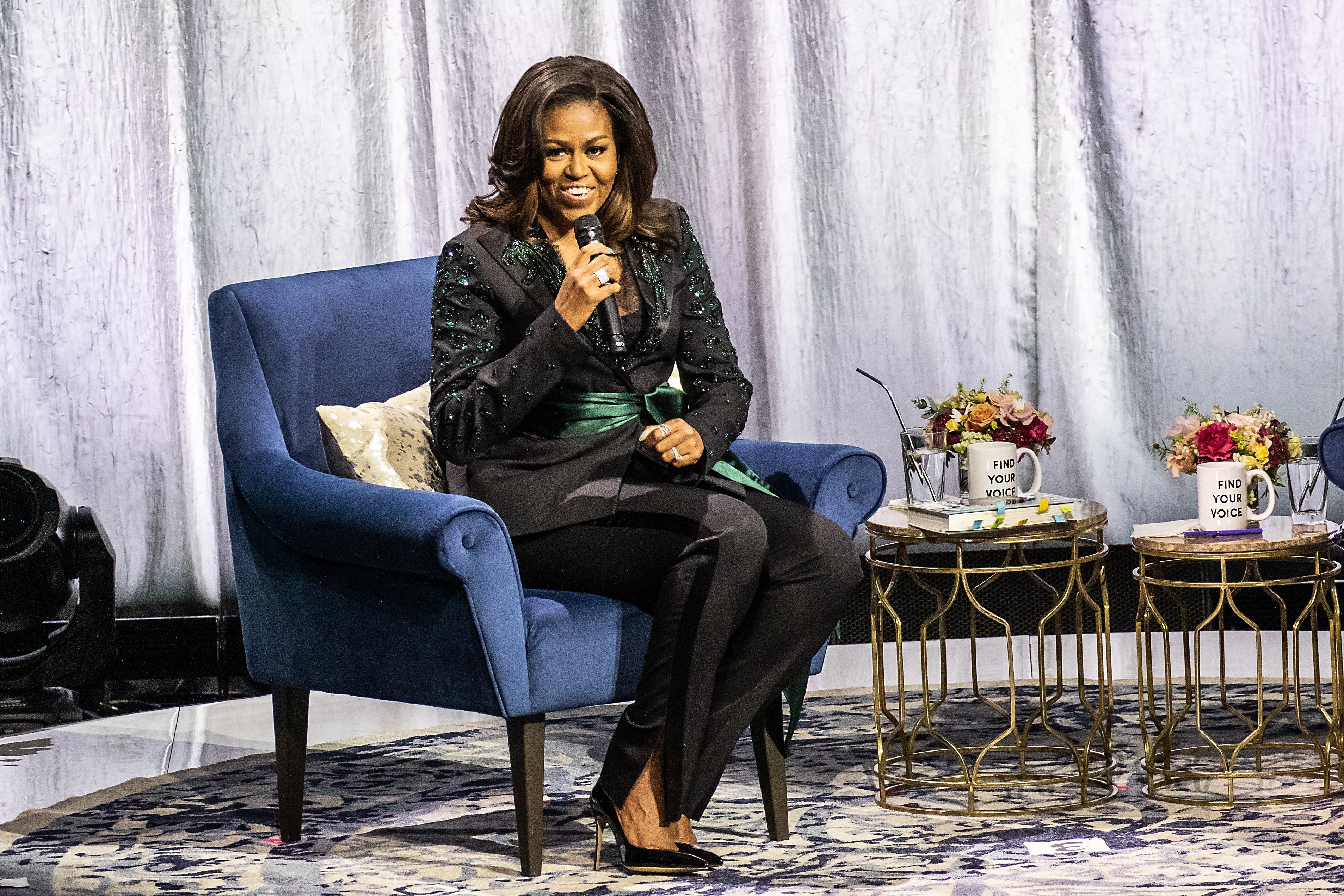 Although Malia, 21, is currently in her third year at Harvard University and Sasha, 18 is in her freshman year at the University of Michigan, the age and body depression found its way across to them, leaving Michelle frustrated. 
She remembered telling them that they were becoming women and should not bother about fitting into the jeans they wore in the previous years.
Michelle, who had overcome tantrums thrown at her because of her looks, figures, and sometimes gender issues, expected her college kids to do better. 
Michelle Obama learned to love her body by viewing it as a healthy body that works well daily. About her body, she said,
"I try hard not to judge it. With this body at 56, I can't do the things I did at 36. We are living beings and not machines ".
She had this detailed in her memoir, "Becoming;" reflecting on her dad's paralysis and how he could have given anything to control his movements, Obama said it would be unfair to judge what she had.
With her daughters off to college, Michelle admitted that she and her husband, Barack Obama, have had more emotional space and energy around.
In a chat with USA TODAY, Michelle admitted to shedding tears when Barack and her dropped off Sasha at college for the first time. But now she'd come to make use of her babies' absence to focus more on their dad. 
The relationship of the former First couple has blossomed with time. With both Barack and Michelle sharing adorable messages on Instagram to celebrate their 27th wedding anniversary.
Michelle recorded remarkable success in 2019. Besides being one of the people of the Year for People Magazine, she won her first Grammy for her work on her autobiography, "Becoming," making her the first black First Lady to gain such. 
The former first lady co-own Higher Ground Production company with her husband, Obama; their documentary, "American Factory" was recently nominated for an Academy Award. 
Having a significant impact on Hollywood in recent times, Michelle is on her way to "EGOT-ing". Winning an Emmy, Grammy, Oscar, and a Tonys very close by, she truly is "Becoming" a grander version of herself.