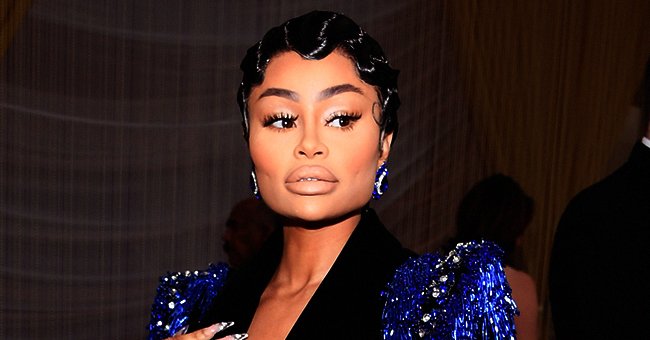 Getty Images
Blac Chyna Wore Low-Cut Velvet Dress with Thigh-High Slit as She Attended 2020 Oscars

Blac Chyna looked stunning as she showed up on the Oscars red carpet in a low-cut velvet dress, even though her name did not feature in any of the nominations.
The reality star and mom-of-two made sure she caught the attention of everyone at Tinseltown after arriving super early for the awards show, donning a risque black and blue embellished gown by designer Dona Matoshi.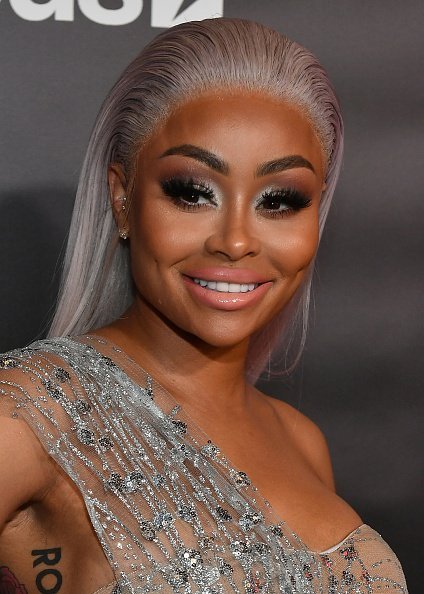 Blac Chyna attends "The Real Blac Chyna" Atlanta Premiere screening on July 14, 2019 | Photo: Getty Images
Blac Chyna 31, who is currently an American model and entrepreneur, showed off her toned frame while wearing a very low-cut dress that also featured a thigh-high slit.
The black Dona Matoshi designed gown was embellished with deep blue shining gems and fringe on each shoulder and at the cuffs of her sleeves, matching her dangling diamond earrings.
Blac Chyna surpassed everyone on the worst-dressed list.
Also, Chyna accessorized with a pair of black stilettos, a wavy short black hair, a couple of killer eyelashes, and topped off the daring ensemble with a bizarre makeup that gave the star the appearance of a doll.
However, while Blac Chyna looked right at home on the carpet, people were left scratching their heads as to why the mum-of-two was there in the first place. One person asked on Instagram,
"Wait. Why are you there? I'm genuinely curious."
Another person commented on her Instagram post, "if she can buy a ticket, SO CAN I! OSCARS 2021 WAIT 4 MEEE."
The entrepreneur then took to her Instagram to unravel the reason behind her going for the award ceremony in a video posted later that evening.
The video shot ahead of her award show appearance made it clear that she was invited as a plus one by American producer Christopher Trujillo.
Also, the video which Chyna was seen wearing a cozy hoodie with Chris Brown's, "Beautiful People" playing in the background was captioned, "Headed to the Oscar with my Award-winning engineer @titojustmusic."
The music producer has worked with Fifth Harmony, Ariana Grande, Cheryl Cole, and more. He also produced the background music for the Hollywood movie "Think Like a Man."
Although, it is unknown where Christopher's 2020 invite came from as his last credited work was as the producer of "Like The Devil" in 2017.
Blac Chyna, who also got an invite to the Oscars award ceremony, surpassed everyone on the worst-dressed list for her revealing gown and bizarre makeup.
Please fill in your e-mail so we can share with you our top stories!