Serena Williams' Husband Alexis Ohanian Touches Hearts with Sweet Photos of His Wife & Their Daughter Olympia in Post
Serena Williams' husband, Alexis Ohanian, took to his social media to warm the hearts of many with a post of his two favorite girls — his wife, and his daughter.
Serena William's husband of close to three years, in a recent post, showed off his wife and daughter to his fans and followers.
Alexis Ohanian took to his Instagram account to upload a post that revealed two pictures of him and each of his girls.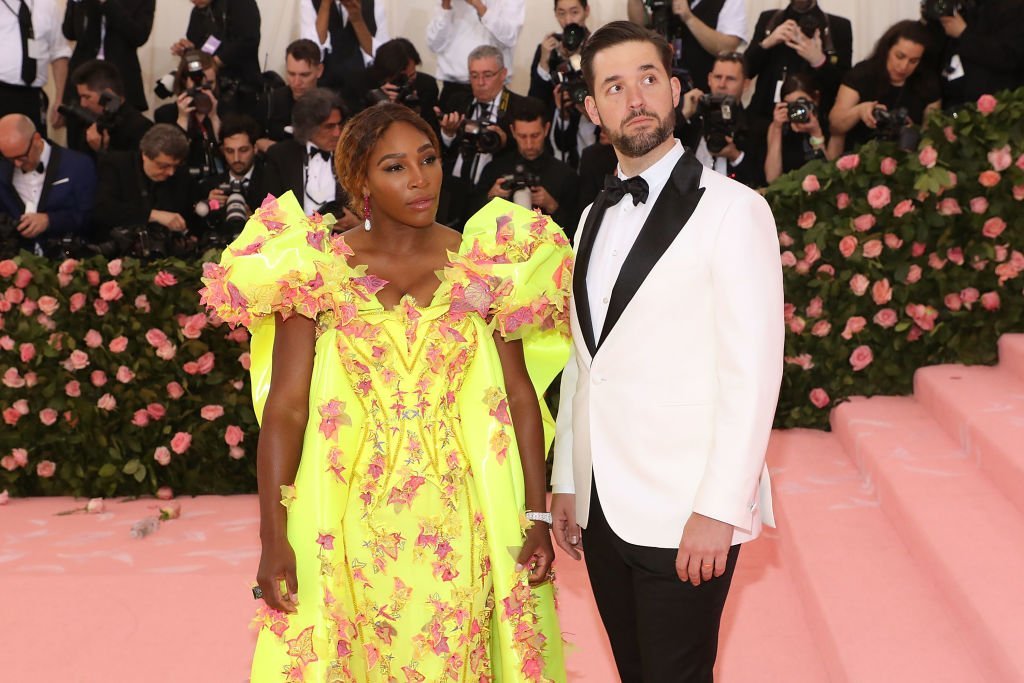 One of the pictures was vintage colored revealing him and the American professional tennis player, Serena Williams resting on each other as they looked away from the camera.
The second picture revealed in full color, Alexis and his two-year-old daughter, Alexis Olympia Ohanian. He added a short and sweet caption to the post:
"My girls."
His fans and followers hit the like button and took to the comment section to gush about his adorable family, some of the comments read, "I love and appreciate how you love and appreciate them @alexizohanian."
If there is one thing Alexis holds in high regard, it's his family. Since 2017, it has just been the three of them, and before Olympia's birth, Alexis had been the best support system for Serena.
Alexis and Serena have managed to draw up a plan whereby they don't go a whole week without seeing each other.
Serena wasn't doing very well when she gave birth to their daughter as she had a rough delivery. Alexis, however, made himself available to help her during and after Olympia's birth, he said:
"Helping my wife, who was doing very bad to give birth to our daughter, changed my perspective on life. Not working when Olympia was born, it was easy.
Alexis and Serena's daughter, Olympia, was born in 2017, and in the bid to be present for his girls, Alexis took 16 weeks paid leave from work.
Since then, he has been an advocate for paid paternal leave for all fathers. Alexis is all about quality family time, which is the secret to the success of their marriage.
Although he and Serena travel a lot for work, they have managed to draw up a plan whereby they don't go a whole week without seeing each other. For them, Sundays are for family.
Apart from ensuring his family spends alone time together, Alexis is also the most supportive husband there is. He is Serena's number one fan when it comes to her sport and never shies away from letting the world know.