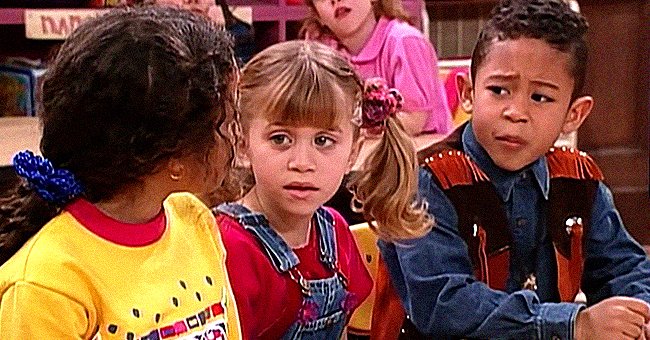 youtube.com/TODAY
Tahj Mowry, Who Played Little Teddy on 'Full House', Is Now 33 and Looks Unrecognizable
This was one of the most adorable kid characters of the '90s series, and Tahj Mowry played the role like a master. The young and talented actor is proud of the work he did. Now, he's a handsome man who has played many roles and has a solid acting career.
Tahj Mowry began playing Teddy when he was 5 years old. It was, in part, because of his acting career that his parents relocated their family to Los Angeles. His mom became his manager his parents homeschooling him, and when he wasn't working, enrolled him in school.
Aside from balancing a career and kindergarten, Mowry lived a pretty normal childhood. He had no clue his job was making him a serious salary until later in life. He had no idea how much money he was making in his work.
FULL HOUSE TIME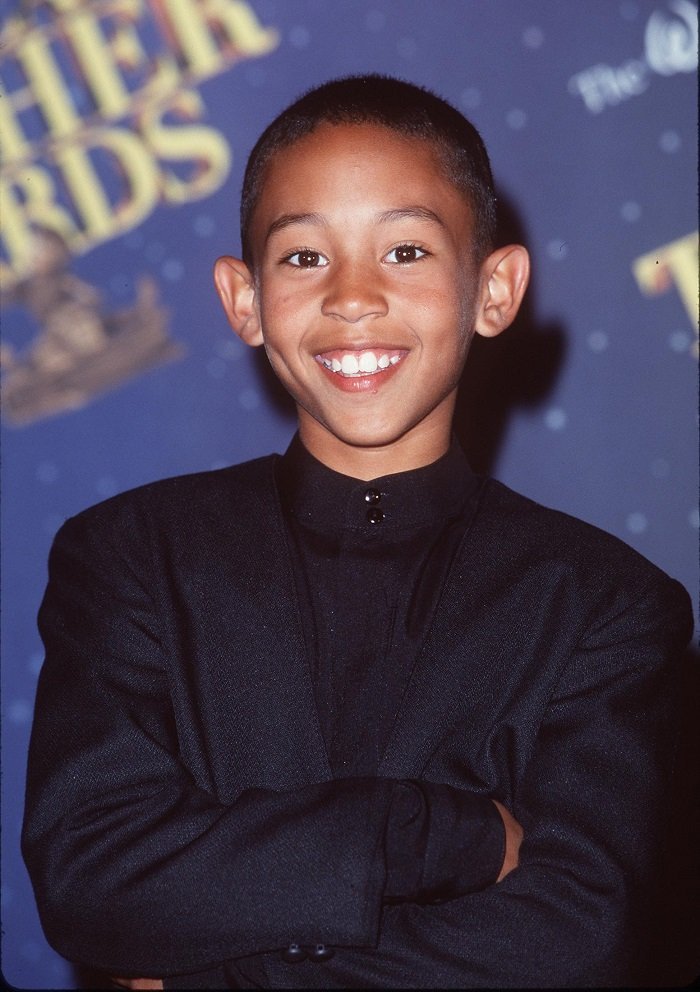 Tahj Mowry I Image: Getty Images
Mowry was portrayed as Michelle's best friend for four years in "Full House," until his exit episode in 1995 when his character's family moves away. The actor was able to remember all of his favorite moments and even revealed why he believed Teddy was such a fan-favorite character.
Everybody wants to have a best friend like Teddy, because he's the homie, he's that dude. He's always got your back, he's always honest, Teddy is a cool boy. And little did he know at the time of his exit that his acting career would only grow from there.
Despite he was leaving the show, Mowry said he still keeps in touch with many of his former castmates, including Bob Saget, Candace Cameron Bure, Hughes, and Smollett-Bell. He thinks what Teddy would be up to today, Teddy married Michelle.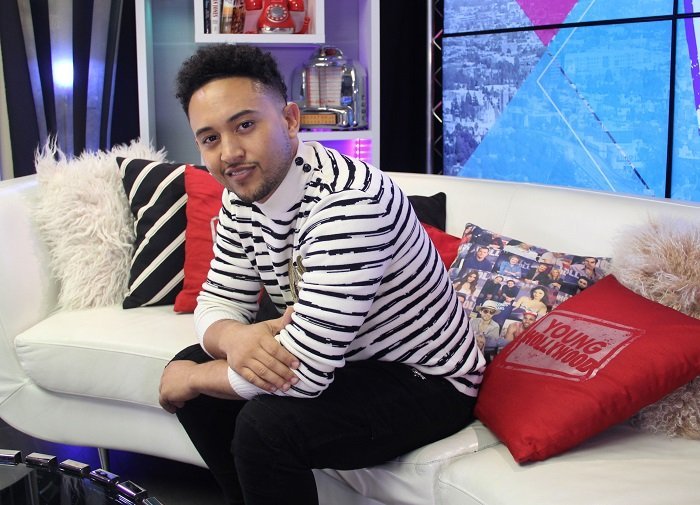 Tahj Mowry I Image: Getty Images
After his time playing Teddy, Tahj Mowry went on to portray more minor roles in other major television shows. He played a young boy named Corin on "Star Trek: Voyager" and was credited as "Little Boy" during a scene in the Central Perk coffee shop in "Friends."
ANOTHER MAIN ROLE IN TV
When he was just 9 years old, he went into the offices of Warner Bros. and pitched an idea. That's when "Smart Guy" was born. The series centers on kid genius T.J. Henderson, who skips six grades and must learn to adjust to high school as a 10-year-old boy.
Not only did the show teach Mowry what it meant to have a starring role, but it also may have accelerated his education as well, because he learned a lot. He became got to use a lot of words that he still doesn't know what they mean.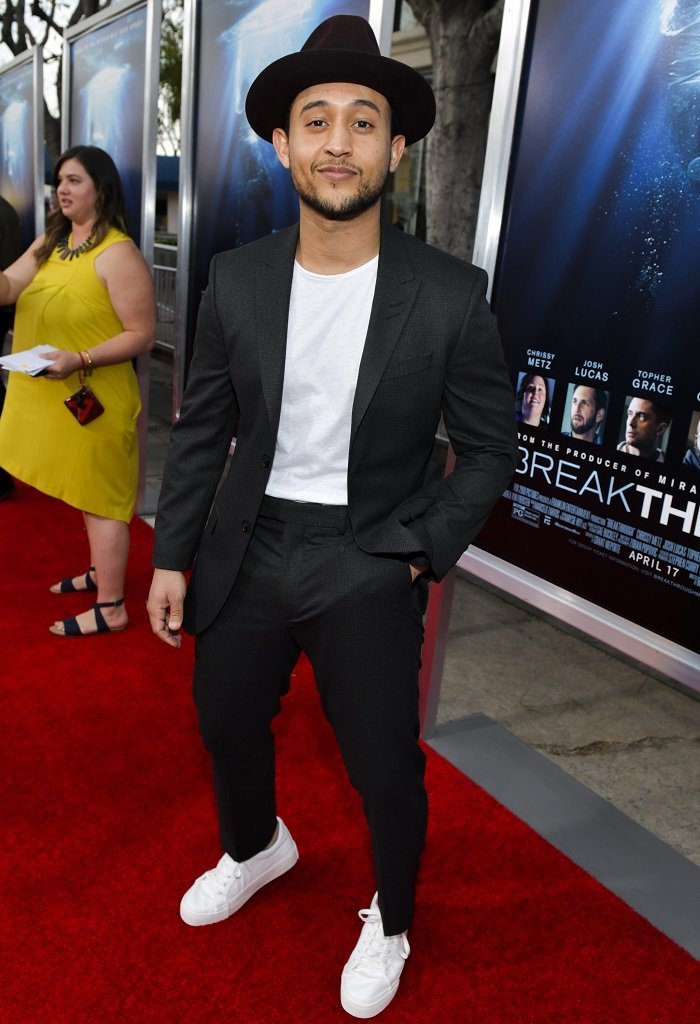 Tahj Mowry I Image: Getty Images
In 2000, the Disney Channel began showing reruns of the three-season of "Smart Guy" after it ended. It was then that the channel was responsible for catapulting many young stars' careers, changing Mowry's by introducing him to the network's younger audience.
DISNEY BIG STAR
Mowry portrayed several other roles on memorable television sitcoms, like "Where I Live" (1993), "Out All Night" (1992), "Aladdin" (1994) and "Sonic the Hedgehog" (1993). In 2001, Mowry became an even bigger Disney star when he received roles in two Disney Channel original movies, "Hounded" and "The Poof Point."
At this time, he had been finished up the TV movie "Seventeen Again" with his sisters. Making these movies, was Mowry's favorite experience with the channel, because he got to work alongside other young actors. He was already an accomplished actor, starring in movies, sitcoms, and even cartoon series.
Tahj Mowry I Image: Getty Images
With Disney animated series "Kim Possible," Mowry return to voice acting, voiced the tech-savvy sidekick Wade Load. Having spent five years working on the animated series, the actor also lent his voice to the Kim Possible video games that came along with the popular action-packed series.
He also stars as Tucker Dobbs on the sitcom "Baby Daddy," (2012-2017) so he's gone from playing a kid on TV to playing the best friend of the guy who's the "dad" in the show's title.
OUT OF REBOOT
In Feb. 2016, a sequel series of "Full House" called "Fuller House" was launched on Netflix, with D.J. Tanner as a widowed mother of three sons. Alongside her, D.J.'s sister Stephanie Tanner (Jodie Sweetin) and best friend Kimmy Gibler (Andrea Barber) offer to help her raise her kids and live in the same house that the Tanner family grew up.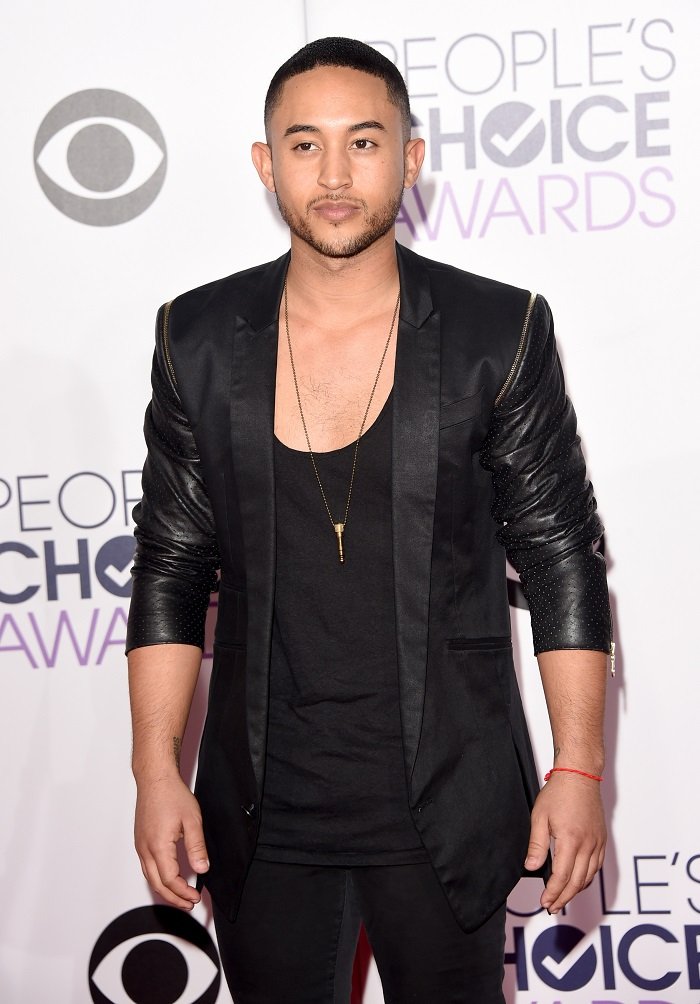 Tahj Mowry I Image: Getty Images
While almost every member of the original cast has reprised their role as a series regular or guest, the Olsen twins decided not to be a part of the reboot. Wasn't surprised that Mowry, don't be called to reprise his role like Michelle's best friend.
PERSONAL LIFE AND SINGING CAREER
Mowry doesn't have a child in real life, or even a girlfriend it seems. He was dating Erica Ocampo in 2013 but seems to be single. He's also an uncle, to Tia's son Cree, born in 2011, and Tamera's son Aden, born in 2012 and daughter Ariah, born in 2015.
In the late 2000s, Mowry signed onto a label and began to pursue a singing career. He wanted to do more than be an actor and want to fallow other passions. He released his first album, Future Funk, to the world. The singer, wanted people to hear a sound they hadn't yet heard before.
Mowry stars the movie "Welcome Matt," playing somebody who went through a traumatic experience because he has agoraphobia and can't leave his home. He has also mentioned perhaps directing or writing his own movie.
The actor will be forever remembered as a versatile entertainer and as one of many favorite child stars, so who knows what his future holds.
Please fill in your e-mail so we can share with you our top stories!