Steven Spielberg's Wife and Seven Children — Meet His Blended Family
Steven Spielberg is a Hollywood legend with several acclaimed films made and produced, yet his most prized possession remains to be his family.
While it may seem that Steven Spielberg has dedicated much of his life to creating some of the best films, including Jurassic Park, Indiana Jones, and Jaws, he has also been a family man for some time.
The filmmaker and producer has been with his wife, Kate Capshaw, for nearly three decades, raising their blended family of seven kids. Here's a look at all of them.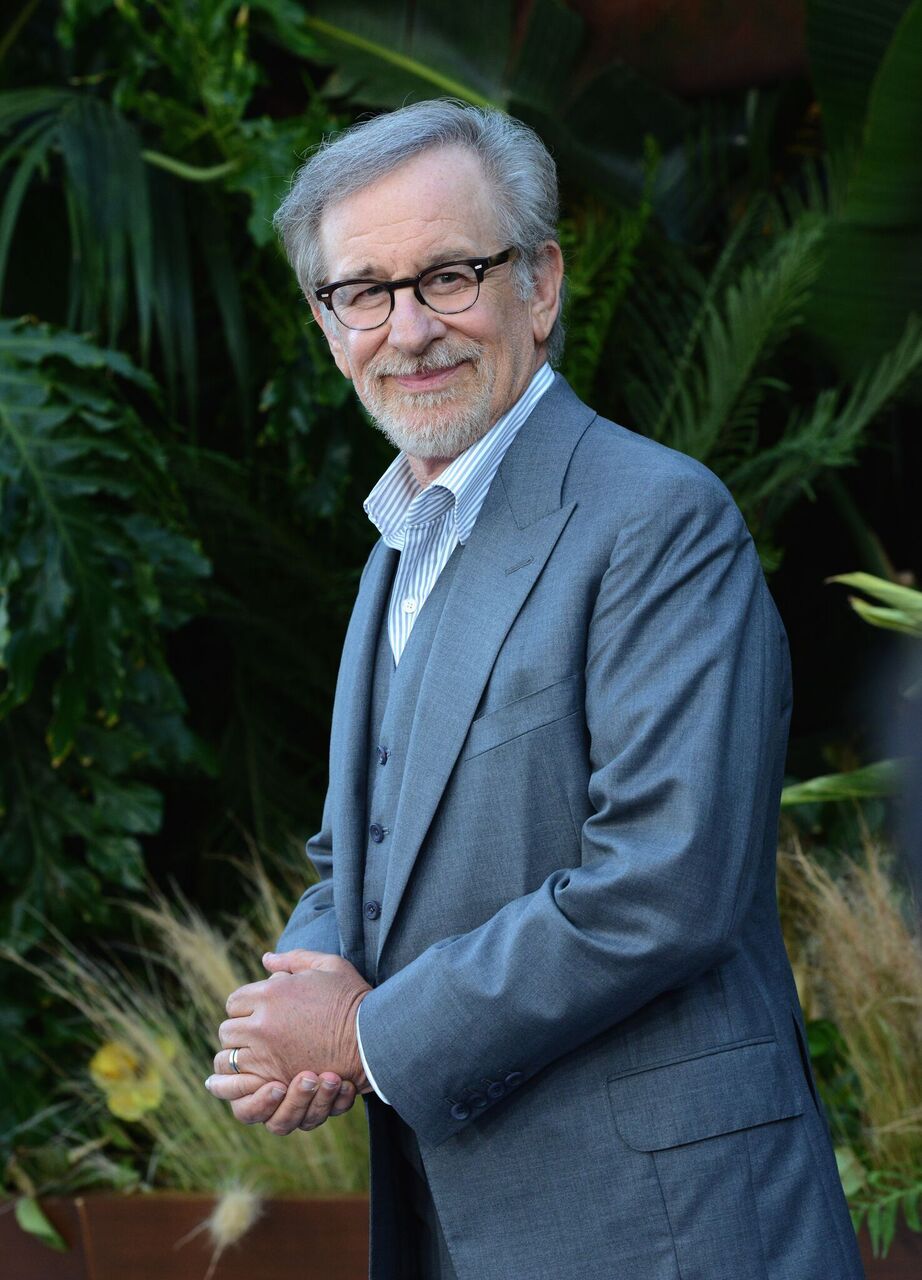 KATE
Spielberg and Capshaw met on the set of "Indiana Jones and the Temple of Doom," which the Hollywood icon directed and the actress starred in.
By then, Capshaw already had one daughter from her previous marriage, while Spielberg had one son with his then-wife, Amy Irving. It didn't take long for the two to realize they were attracted to each other.
"The prettiest thing that came out of that film [Indiana Jones and the Temple of Doom] was my future wife. I met Kate, my leading lady. My leading lady is still my leading lady," he said.
After tying the knot in 1991, the couple went on to have five more children -- four biological and one adopted kid.
JESSICA 
Jessica Capshaw is the actress' only daughter with Robert Capshaw and followed her mother's footsteps after attending classes at the Royal Academy of Dramatic Arts in London.
She made her television debut in "Odd Man Out," and went on to appear in several other shows and films, including "The Practice" and "Grey's Anatomy."
MAX
Spielberg's only son, Max, with his first wife, chose to live a private life as a video game designer. However, he appeared in his father's film "Back to the Future" as a director of "Jaws 19," which was projected in the movie.
The eldest son of the filmmaker is most known for his work on "The Rage: Carrie 2," "Jurassic Park: Trespasser," and "SnapShot."
THEO AND SASHA
Among the kids, Theo and Sasha have made their names known in the music industry with their band, Wardell. Theo shared how it started:
"I wrote a song that needed backup vocals, and I asked Sasha to do it. I was embarrassed because her voice was so much better than mine. At that point, I thought, There's something to this."
Capshaw adopted Theo before marrying Spielberg and later was adopted by the producer himself. The musically inclined artist plays the piano, guitar, and sings for his band. 
Sasha, on the other hand, is Spielberg's second eldest daughter with the Capshaw and is both a musician and actress.
She has appeared in several films, including "Munich," "Indiana Jones and the Kingdom of the Crystal Skull," and "The Post."
SAWYER
Sawyer is the youngest son of the couple, born in 1992. He likewise followed his parents' careers as an actor and director, adding theater on the side.
Sawyer is most known for his work in "Breathe," "The Post," and "Indiana Jones and the Kingdom of the Crystal Skull."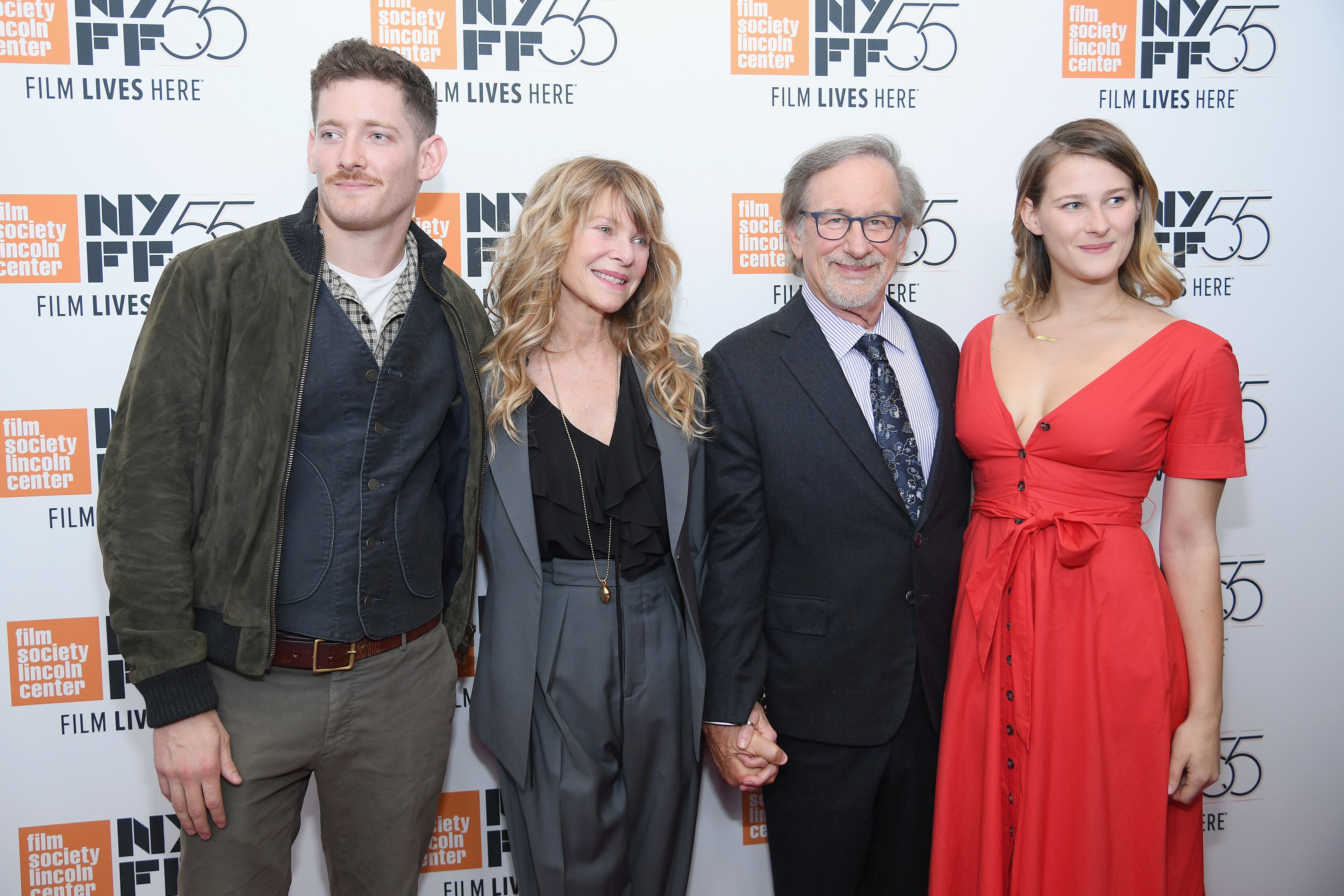 In 2012, he attended New York's Funny School of Good Acting to prepare for his first on-stage performance in New York. He revealed:
"Acting teaches you how to be human because you learn to talk, you learn to how to walk, you learn how to communicate and si it's just been a great thing for me to do, you know, ground myself."
MIKAELA
Spielberg and Capshaw adopted Mikaela when she was but an infant and kept an active profile on social media.
As an adult, Mikaela recalls her childhood well -- growing up in a mansion and attending significant Hollywood events because of her father.
DESTRY
The youngest among the Spielberg siblings is Destry, an actress and director most known for work in "Bing Bong: Official Video, Closer by The Chainsmokers & Halsey Parody," "Mass Hysteria," and "Rosie."
Young as she is, Destry hopes to give back and start a non-profit organization for the youth to learn about making films.