Erica Dixon Melts Hearts with New Photos & Videos of Her Adorable Twin Daughters Eryss & Embrii
Reality Star Erica Dixon flaunted her toddler twin daughters in new posts, and the girls looked adorable and pleasant as they captured hearts.
Erica Dixon's twin daughters, who were just newborns fighting for their lives months back, are now growing fast, and their chubby cheeks depict cuteness overload.
A recent Instagram video on their mom's page showed them enjoying a mom-daughter moment as they get acquainted with fans on social media. Through the video, it is evident that the girls are an amazing lot.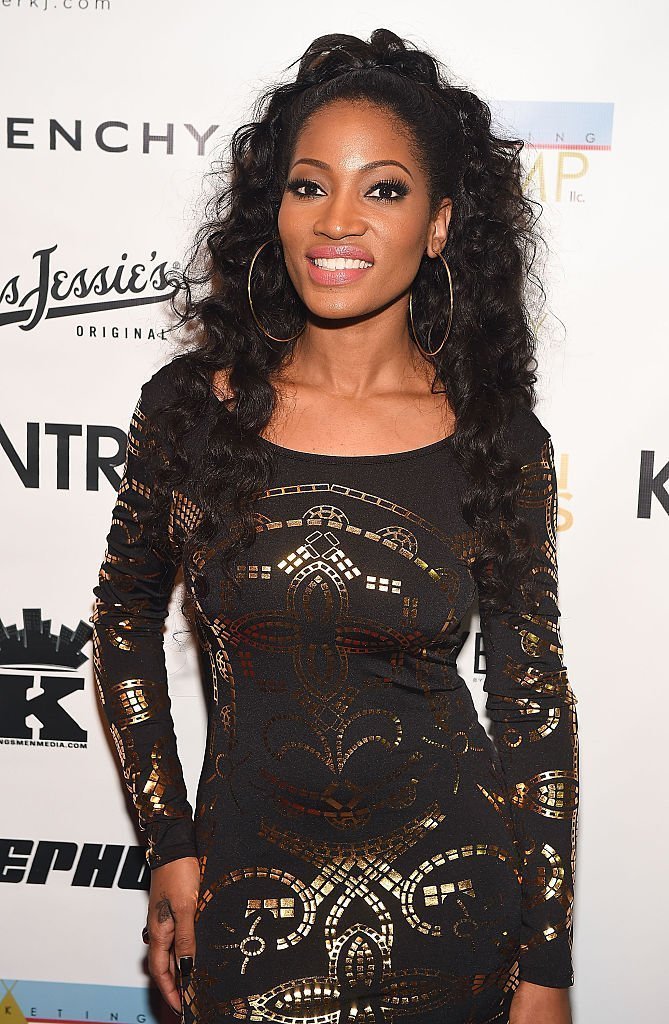 CHUMMY MOMENTS 
The video showed an up-close taping of the girls and Dixon as she placed them on her laps while talking to them. She sweetly mouths the word, "mama" while urging the girls to repeat after her. But the babies were clueless; Erica's caption read:
"We are still working on it."
This seems to be about making her babies say "mama" while she added the girls' Instagram handle so that fans can get more updates from their page.
FANS REACTION
Dixon's post continued with one of her identical twin daughters, "talking back" at her in "baby language" while the doting mom mimicked her.
This forms a hilarious scenario as the little girl continually exclaimed. It, however, sent fans reeling with laughter, and they had a few lighthearted comments for Dixon.
Once speaking about her parenting style, Erica shared that she ruled out vaccinations for her daughters.
An excited fan shared, "Looks like you have a rebel on your hands. They are so cute." A second fan added, "Cute!! You see who's going to give you an attitude."
DOSES OF CUTENESS
These days Erica eagerly shares snapshots of her baby to her fans on social media, and they are always delighted for getting sneak peeks at the lovely girls.
One of the "LHHATL" star's post showed the girls flashing toothless smiles for the camera while they looked cute in their identical ensembles.
MOM AGAIN
The celebrity mom had her babies last year, but the girls briefly stayed at the hospital after birth, due to some medical complications. At the time, Dixon kept them off social media until they were ready to go home.
Embrii and Eryss are little sisters to Emani Richardson, Erica's first child with ex-lover, Lil Scrappy. An interesting fact is that Erica and her girls all have their first names start with the letter "E".
Once speaking about her parenting style, Erica shared that she ruled out vaccinations for her daughters, and although fans were displeased, she stood by her decision.
Erica is also a happy mom because her children have a strong bond, and even though Emani is years older than the girls, she never fail's to show them, sibling love.