Chris Brown Shares Photo of Kobe and Gigi Bryant's Colorful Street Mural Created by Mark Paul Deren
RnB singer Chris Brown paid tribute to Kobe Bryant and Gigi Bryant by sharing a mural painting of the deceased father and daughter done by Mark Paul Deren. 
Apart from being a great musician, Chris Brown is also a lover of art and indulges in drawing and mural paintings in his spare time. 
Great artists appreciate great art, and that was exactly what the "With You" crooner did when he shared a mural painting by Mark Paul Deren, dedicated to the late NBA icon, Kobe Bryant, and his daughter, Gigi.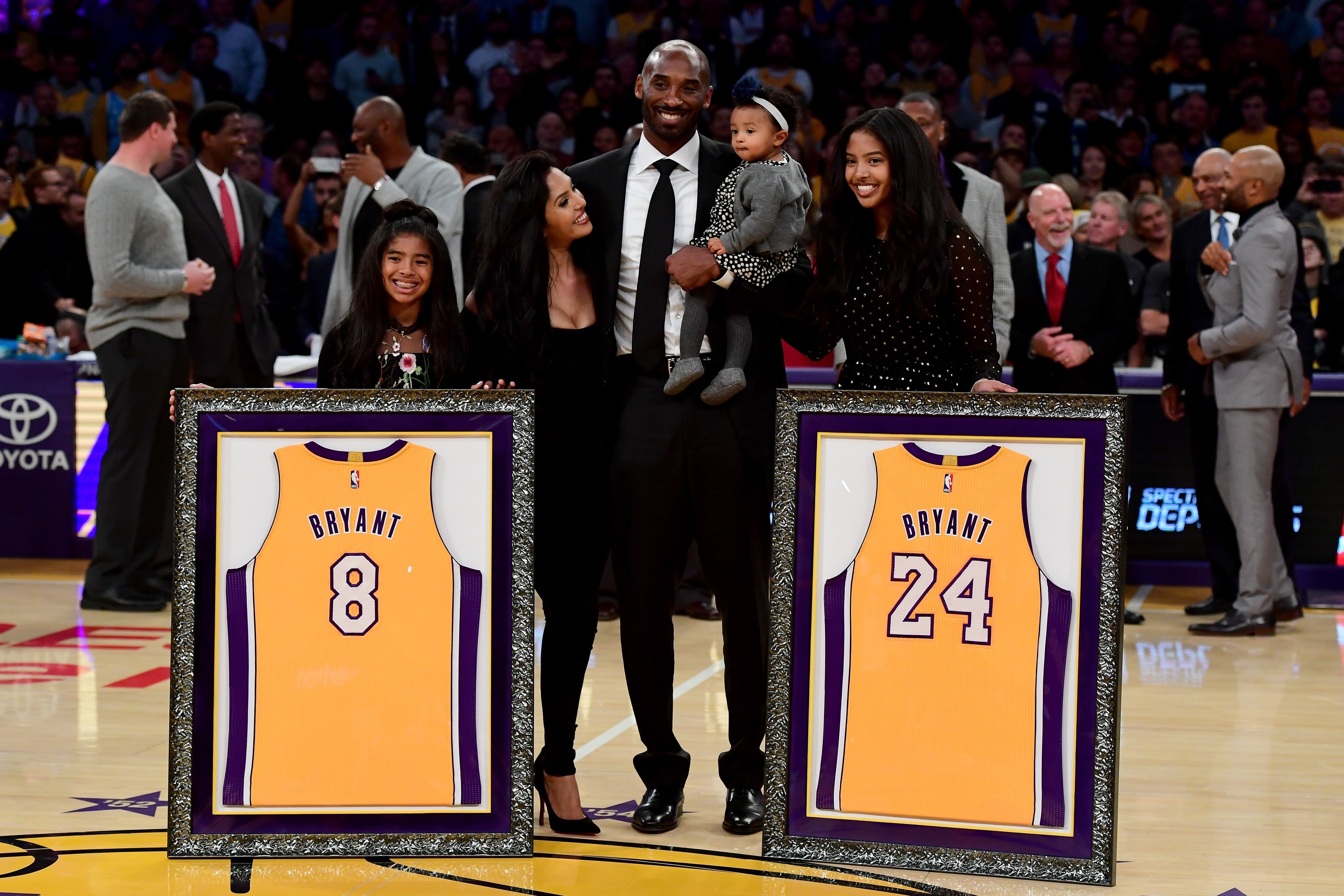 Kobe and Gigi died in a helicopter crash on January 26, alongside seven others, making that day a sad day for the NBA, and the world at large. 
In the caption to the post, Chris Brown mentioned Mark Paul Deren, adding a praying hand emoji and a red heart emoji. Deren also shared the mural painting on his page and captioned it thus:
"Kobe: Gigi."
The artist also mentioned several others in the caption, including Kobe Bryant, east village walls, Atiba photo, Montana colors, and some others. 
In the aftermath of Kobe's death, Chris Brown also created a mural in memory of the late basketballer. The singer did the painting on the outside wall of his home in Los Angeles. 
Kobe's wife, Vanessa, gave an emotional speech at the ceremony, which was her first time speaking in public.
While doing the painting, Breezy kept his fans updated on the progress with some posts on his Instagram page. The art featured a huge purple mamba coming out from the left side of Kobe's face. 
Chris Brown also painted two full-length images of the late basketballer dribbling and duking while sporting his Los Angeles Lakers jersey. 
The memorial service in honor of Kobe, Gigi, and the seven other victims of the unfortunate helicopter crash was held on Monday, February 24. 
A large number of fans, friends, family members, and well-wishers of the victims trooped out to the Staples Center in Los Angeles to witness the emotional ceremony. 
Kobe's wife, Vanessa, gave an emotional speech at the ceremony, which was her first time speaking in public since losing her husband and daughter. 
There were also performances by Beyoncé, Christina Aguilera, and Alicia Keys. Kobe's former Lakers teammate, Shaquille O'Neal, also spoke at the ceremony, which he ended by saying that Kobe was in heaven.
There were many more speeches, including that of Michael Jordan, Jimmy Kimmel, Rob Pelinka, the General Manager of the Lakers, and Diana Taurasi of Phoenix Mercury, who all spoke of the impact that Kobe had on them. 
Proceeds from the highly attended ceremony would be donated to the Mamba and Mambacita Sports Foundation.