Taraji P Henson from 'Empire' Alerts Fans to Her Red Curls in Startling Photos
"Empire" actress Taraji P. Henson put her fans on "red" alert with her most recent post on Instagram, in which the Hollywood star displayed her fabulous red curls. 
In the post, Taraji shared three pictures of herself flaunting her gorgeous curls and striking a mixture of bold, sexy, and cute poses. 
The first photo showed Taraji, who seemed to be sitting in the backseat of a vehicle, putting her right hand close to her red curls and giving the camera a fierce look with the side of her eyes.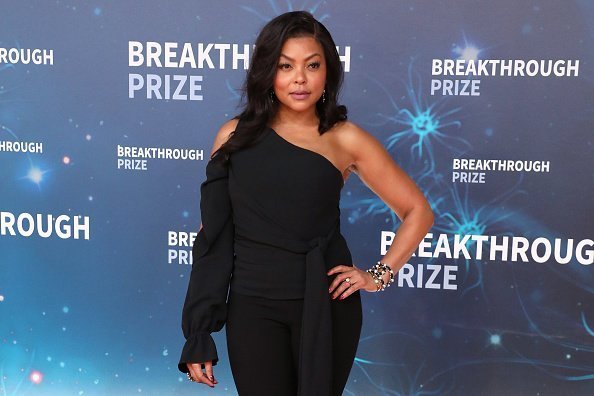 In the second picture, the beautiful actress cut a friendlier look, as she smiled lightly, with her right hand still positioned close to red curls. 
In the last picture of the bunch, Taraji posed with her eyes focused to the front, while her right hand remained in its position. She also smiled cutely in the image. The "Acrimony" actress captioned her post,
"RED ALERT [emojis] !!! #hairchameleon @tphbytaraji [emojis]."
Many of Taraji's fans who viewed her post couldn't hold back their admiration for her gorgeous looks and took time to state their delight over it in the comment section. 
One fan said that Taraji was cute, while another fan said she loved everything about the pictures. Another fan wrote, "I gasped. Lady in red," while another said, "Fire."
Taraji Henson is renowned for being a hair chameleon, as she is known to have worn every type of hair that one can imagine.
More comments followed, with Gabrielle Union commenting with five fire emojis, while Stephanie Mills said she loved Taraji's look, before adding, "LET THEM HAVE BEAUTIFUL!!"
Another fan said that Taraji's look defined the beauty of a Black woman, writing, "The true meaning of a BEAUTIFUL BLACK QUEEN."
Taraji P Henson recently joined the beauty industry with the launch of her hair care line, "TPH by Taraji." Launching the line is the outcome of her 10-year journey to provide an affordable hair care for all hair types.
TPH by Taraji is solution-oriented and is divided into four categories of hair care, namely, yellow for scalp hair, red for repair, purple for styling treatments, and teal for cleansing. Each product costs $15. 
Taraji Henson is renowned for being a hair chameleon, as she is known to have worn every type of hair that one can imagine. Thus, it can be said that she is experienced with the hair topic. 
The actress has gone from wearing the bob hairstyle, rocking a tousled updo; wearing curls and baby bangs as Cookie on "Empire," to wearing natural full curls, and she serves as the hair inspiration for anyone.