Angela Simmons from GUHHATL Shares Video of Herself Doing Jumping Jacks & Lunges While Working Out
"Growing Up Hip Hop" reality star Angela Simmons shares video of intense workout routine, showing off curves earned with hard work and dedication to exercise.
In the video, Simmons is seen getting her fitness on in a hallway, dressed in a fashionably co-ordinated blue exercise ensemble. Angela then begin jumping jacks energetically, leaving no room for tiredness.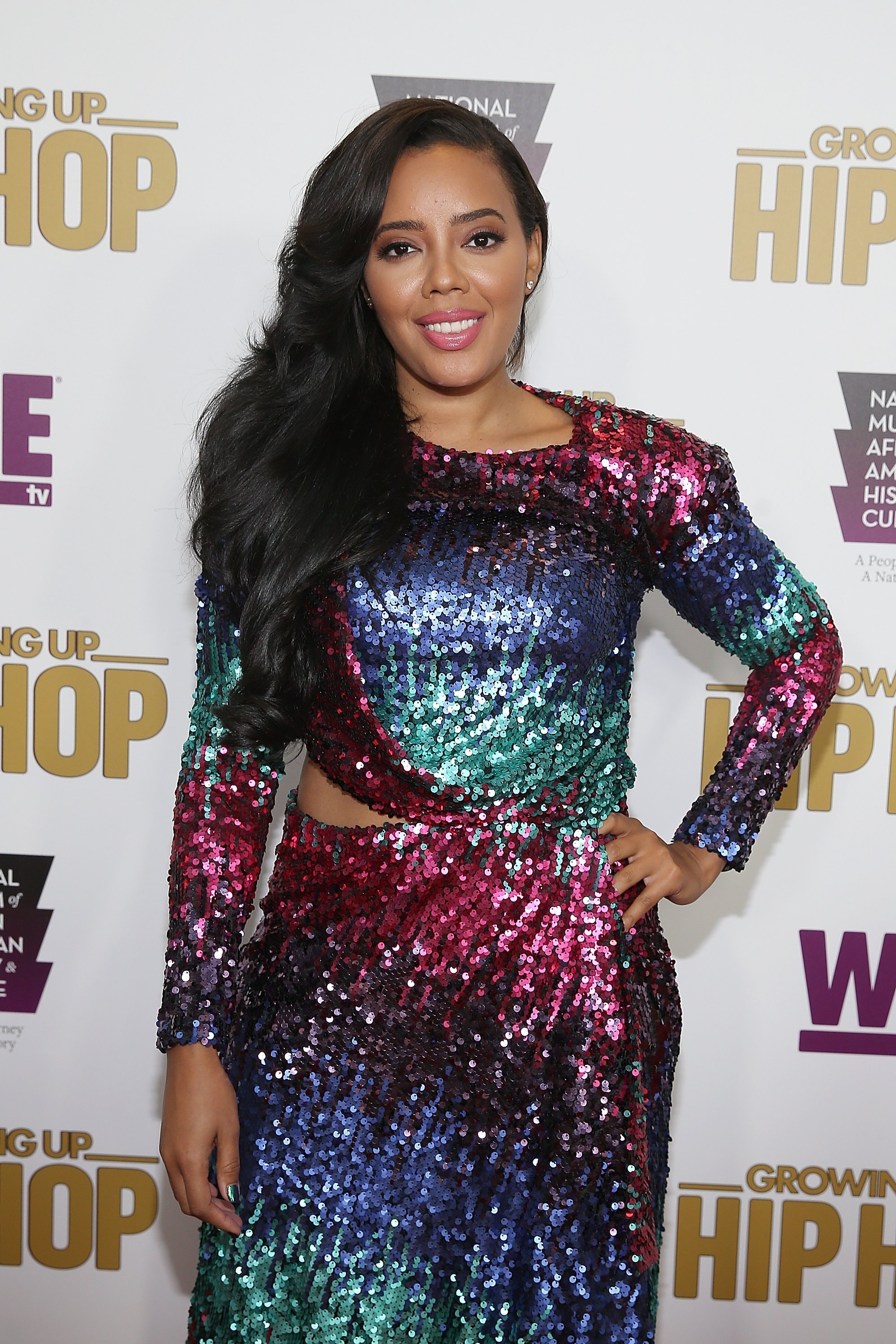 The video is inspiring to her fans, with some even requesting that she makes a more detailed workout video. Captioning her post, Simmons wrote:
"Get it in wherever I can."
Dressed in a loose-fitting dyed crop top, Angela shows off her figure, which no doubt is the reward of her tireless dedication to her physical fitness.
Although Simmons is not a stranger to showing off her toned physique on Instagram, we all love to relax in our comfortable dressed-down outfits sometimes, and Simmons is no exception.
On a family trip to Disneyland, Simmons was spotted comfortably dressed down in a graphic tee, sweatpants, socks, and sneakers.
Her younger brother, JoJo, however, did not find her need to be laid back in outfit choice, plausible. JoJo teased Angela, saying that she looks like an "Auntie" in a video Angela shares on her Instagram.
Much to Angela's surprise, fans agree, saying her too-casual outfit is enough reason for her little brother to aggravate and tease her. Captioning the video, the TV star's brother pokes fun at her saying:
"This is a real auntie. Look at the auntie outfit. If you look up auntie in the dictionary, you get this outfit and Angela."
The 32-year-old single mom of one, whose former fiance was tragically shot dead in 2018, candidly expresses her ultimate devotion to her son, Sutton Tennyson Jr., in an interview with TooFab.
The proud mother explains that there's no real template or preparation for motherhood, adding that she has to be present in and appreciate the moments that they share.
Speaking on the experience of raising her son alone and having to help him understand the death of his father, showing him photos and videos of his father to give him memories to which he can hold on. She said:
"It keeps him inquisitive, and he has a lot of questions, but it's perfect because he knows what his dad looks like, and its good to be able to connect yourself with your father."
Eager to see her move on with someone, fans have placed a deeper meaning on a TikTok video, Simmons shared on her Instagram with her former partner, Bow Wow.
Joining TMZ in a discussion, the single mom said she knew what her fans wanted the video to mean but stated clearly that the clip did not mean they are rekindling their old love.
The fit, healthy, and happy mom is at the moment, just focused on taking care of her son and herself, just as her short exercise clip proves.