Taraji P Henson Shares Throwback Photo of Herself & Terrence Howard on 'Empire' Set as the Show Returns
Taraji P. Henson teased the return of "Empire's" next season with a throwback image to get fans ready for what's coming!
Hollywood actress Taraji P. Henson took to her Instagram page where she jolted fan's memories with a throwback image of a scene from the popular TV series, "Empire."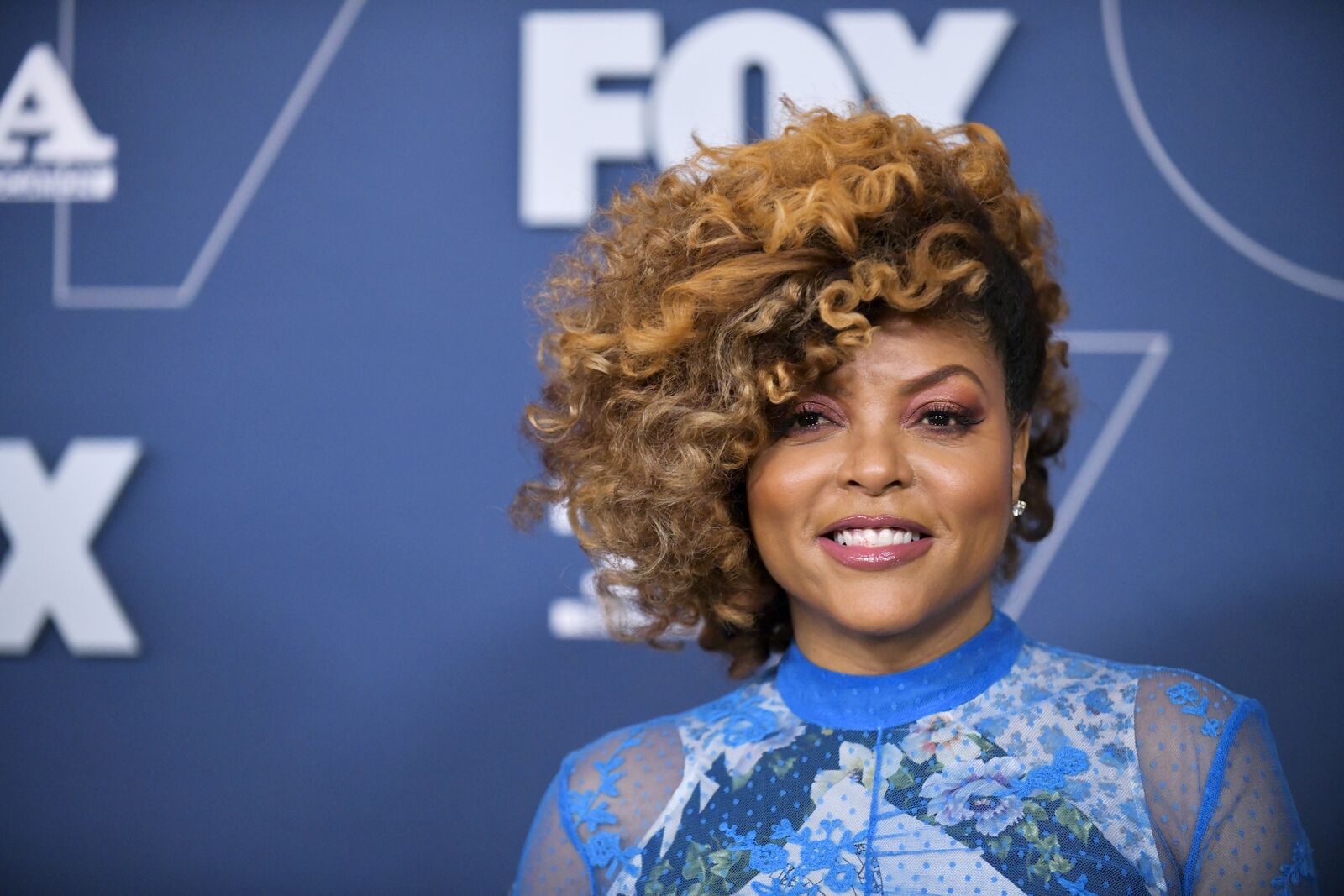 The throwback photo showed her "Cookie Lyon" character standing behind her TV hubby, Terrence "Lucious" Howard, while another character points a gun at them. She wrote in her caption:
"Empire is back!!!! The last final ten episodes will leave you in suspense.."
Yahoo shares tidbits on what viewers should expect from the first of the final ten episodes as Cookie and Lucious try to escape being shot by Tracy.
Recently, [Taraji P Henson] launched her hair product line TPH By Taraji as she focuses on scalp treatments and other hair issues.
As she tries to shoot, Andre rushed in on her, and while a commotion ensued, Cookie seizes the moment to draw Lucious' weapon and shoots Tracy in the chest.
Also, the episode showed that Lucious finally granted the divorce Cookie had been pinning for.
Taraji has been able to blow the minds of fans with her top-notch portrayal of the "Cookie Lyon" character, but this isn't her only sphere.  
Anyone who has watched her other movies would know she is a ball of talent.
One of her amazing roles is that of the NASA mathematician, Katherine Johnson, in 2016's "Hidden Figures."
According to People, the real Katherine Johnson recently passed on at the age of 101, and Taraji penned a soul-stirring tribute to the hero on Instagram.
Johnson's story is one of the most inspiring stories for perseverance and thanks to Henson, who did a detailed portrayal of Katherine's pivotal role.
These days, Henson has added a hair care line to her list of talents and achievements. Recently, she launched her hair product line TPH By Taraji as she focuses on scalp treatments and other hair issues.
As reported by Today, Taraji doesn't leave her skin out of care, even if she is focused on hair treatment.
In a recent chat with Jill Martin on "Shop the Stars," the "Best of Enemies" actress opened up on her skincare routine and beauty tips.
She mentioned Paul Scerri moisturizer as something she finds essential for her skin while also jovially adding that TPH By Taraji is a product she can't do without.