Keyshia Cole Shares Adorable Video of Baby Son Tobias Pulling Himself up & Standing at 7 Months Old
Keyshia Cole shared an adorable video of their son Tobias ⁠— on his Instagram page ⁠— as he attempted to start walking, with his father, Niko Khale, guiding and supporting him.
Keyshia Cole and Niko Khale are proud parents of seven-month-old Tobias Khale, and the two cannot help but gush over the adorable toddler.
In a recent video uploaded to Tobias' official Instagram account, the seven-month-old baby can be seen trying to get up and take those first steps.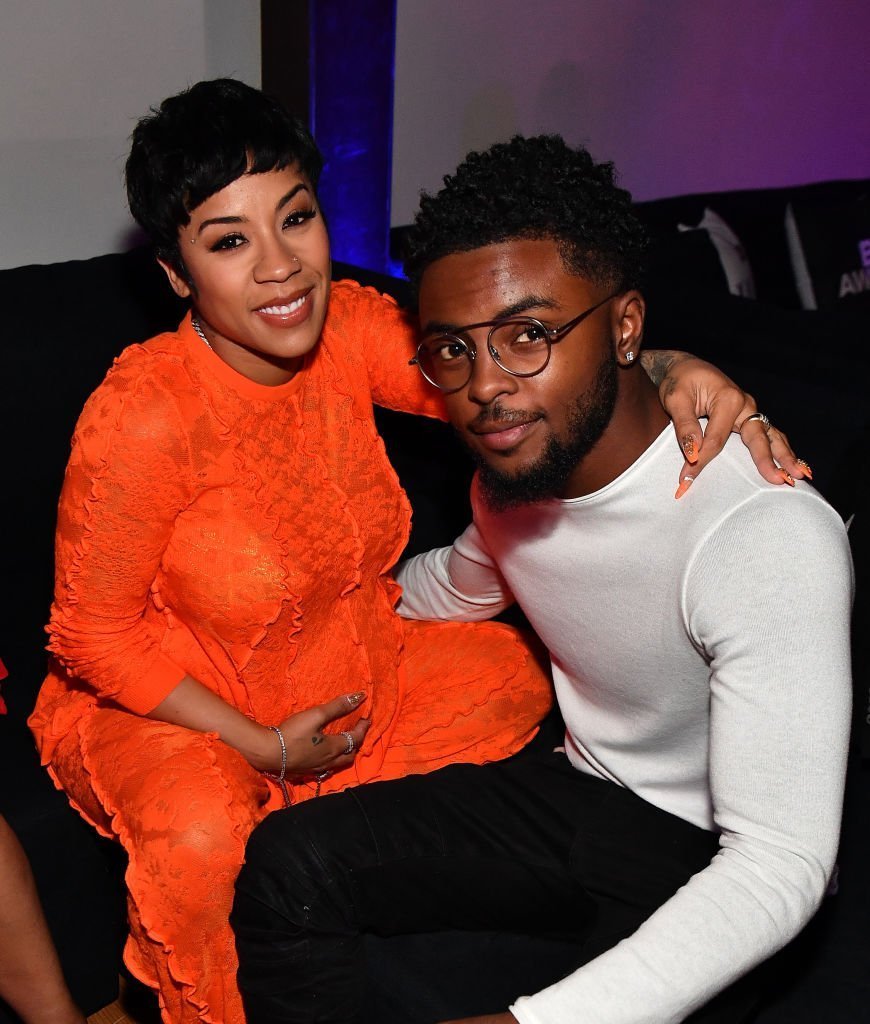 The video showed Tobias crawling towards a baby piano and using it to bolster himself up. Afterwhich, he started bouncing and hopping on one foot while still holding on to the keyboard. The caption of the video read:
"7 Months Today, and I'm hopping on my ? #Next #Walking ?."
In the video, his dad could be seen at the back, trying to support Tobias and prevent him from falling. Although there was no sound, one can only imagine the delight on the face of the baby and his father.
Lovers of the cute baby rushed to the comments section to leave their thoughts about this big step. Some expressed that it was awesome seeing Tobias make such a big move towards walking.
The two have been able to put age aside and have worked at making each other happy.
Some also showed love to Niko, saying he was an attentive father who ensured that Tobias had all the support he needed. Some talked about how wonderful it was that Tobias was growing up and giving way for a baby sister.
It seemed like yesterday when Tobias was a four-month-old baby who was still leaning in the arms of his father as "Sonship," a song Niko wrote for him, played in the background.
One commenter rightly put it, stating that it was remarkable how fast Tobias was growing and how fast time was flying by. Another person said:
"Such a beautiful happy and healthy baby! You guys truly are blessed."
Keyshia and Niko, who met when Keyshia heard him singing a cover version of her song "Let It Go," have been together for almost two years and welcomed their first child Tobias in August 2019.
Tobias, who is often said to look like his mum, is the second child of the sensational singer, following one from her former marriage to NBA player Daniel Gibson.
Despite the almost 14-year age gap between Keyshia and Niko, the two have been able to put age aside and have worked at making each other happy while taking care of their child.
It is fascinating to see Tobias grow up and take those baby steps, and fans would wish that Keyshia and Niko share the first steps with their followers.