Duane Chapman from 'Dog the Bounty Hunter' Posts Photo with an Actual Dog & Fans Respond
This week, Duane "Dog" Chapman from "Dog the Bounty Hunter" and "Dog's Most Wanted" took to Instagram to share a clever photo. The star posted an image of himself posing with an actual dog.
In the photo, Chapman was seen alongside a dog called Bram. The canine is a Czech Shepherd from Myrtle Beach, South Carolina.
The caption on the post read: "Hey Dad, this is the only Dog I'll hang with!" The reality star's fans were thrilled with the ironic post and took to the comments to share some love for the actual dog.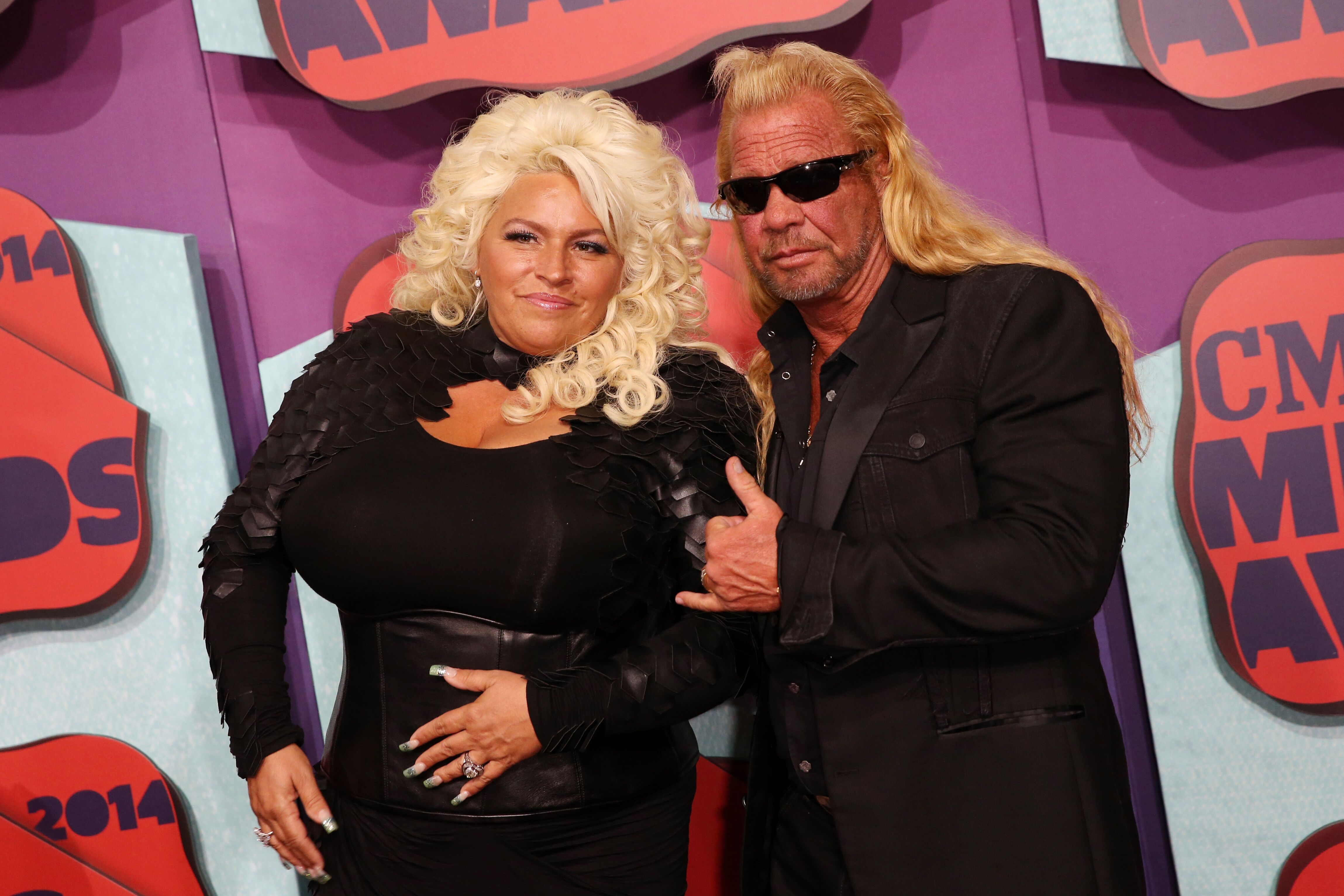 Fans gush over dog
One Instagram fan noted that the canine was the kind of companion that Chapman needed. The follower was probably referencing Chapman's past relationship with a woman named Moon Angell.

Another internet user wrote: "What a good boy," before sending condolences to the reality star for the loss of his wife, Beth. The television personality's wife passed away last June after battling cancer.

Duane still mourning late wife
A third fan took to the Instagram comments section and shared their amazement at seeing Chapman with an actual dog. Someone else admired Bram's beauty and revealed that they used to have a white one.

Showing that his late wife was always in his heart, shortly after sharing the post of Bram, Chapman posted a throwback image of him and Beth. In the picture, the couple was seen smiling and in good spirits as Beth greeted someone.

Showing off his big heart
Chapman left this post without a caption. He might be a serious bounty hunter but Chapman truly does have a big heart and he makes time for his fans.
Chapman poses with a Girl Scout
On Monday, a fan named Millicent Butler Johnston shared a photo on Facebook of the star posing with her daughter. In the image, Chapman helped the little Girl Scout to hold a sign that read: "Last week for cookies."
Where was the photo taken
The picture was taken outside a Safeway store in Castle Rock, Colorado. Chapman also shared the photo on his official Facebook page.
If I was that little girl, I would frame the sign that the reality star touched!