John Legend Pokes Fun at His Kids' Moves as They Dance to 'Conversations in the Dark' in Adorable Video
John Legend's two children, Miles and Luna, adorably perform and "interpretive dance" with their father while he plays the piano and sings his hit song "Conversations in the Dark."
On Thursday, the 41-year-old singer shared a home video of 20-month-old Miles and 3-year-old Luna as they put their best steps forward while he performed his latest hit while playing the piano.
THE BUDDING DANCERS
In the video, John's stack of awards visible in the background is likely to go unnoticed as Luna twirled and invented a fusion of ballet and hopping to the slow beat of the song.
At first, Miles seemed preoccupied with his toy truck, but his sister's dancing soon had him join in the fun as they melted hearts with their adorable moves. With apt humor, John captioned the clip:
"#ConversationsInTheDark with interpretive dance by Luna & Miles, America's most inexperienced dance troupe."
Apart from her budding dance moves, Luna is now at the age where she says the darndest things. The family got a puppy at the beginning of the year, and Luna had a precocious moment when she carried the little ball of fluff over to John, where he sat on the couch at home.
Calling her father by his first name, Luna asked if John would like to hold the puppy. Chrissy, who had been filming the scene as it played out, started laughing in the background as John corrected her by saying he is not "John" but her dad.
THE IMPACT THEIR MULTICULTURAL BACKGROUND 
Loving every minute of being a father, John takes care to teach Luna and Miles values and self-love and believes that their multicultural background will only benefit them in the years ahead as he previously told PEOPLE:
"I don't know what they'll feel like when they're 18 and 21 but we're growing towards a culture that values the fact that people have interesting backgrounds."
With black, Thai, and white family members in the mix, John teaches his children to love themselves and others for who they are and not for what they look like. 
VALUES JOHN PASSES DOWN TO HIS CHILDREN
The 41-year-old wants his children to be loving, kind, and good leaders when they grow up, and he loves the way they are discovering music and themselves through it. 
Luna takes after her mom Chrissy, as they share the same "sense of actual comedy," while Miles takes after his "more mellow" dad.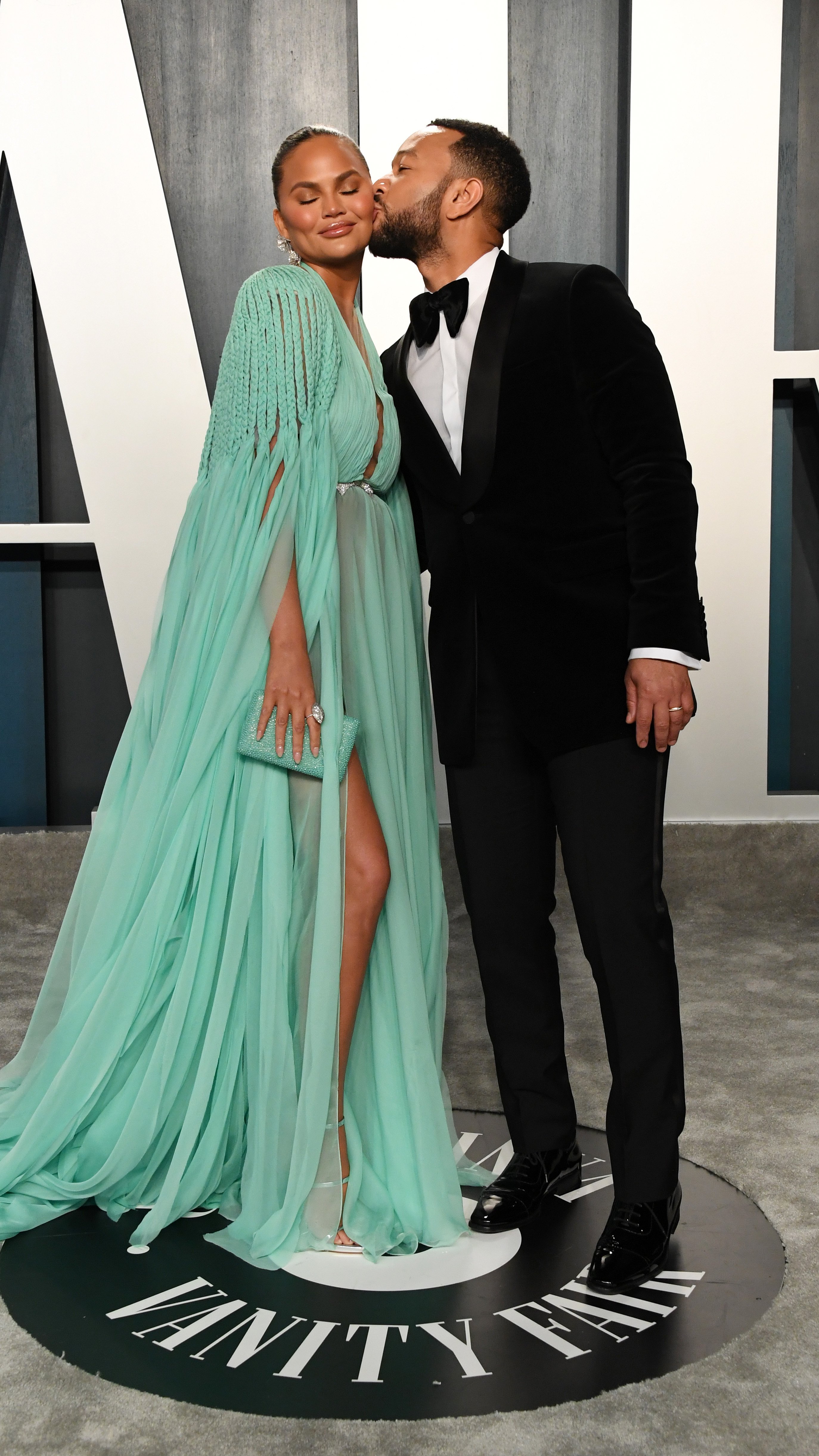 Grateful to have the children in their lives, it didn't come easy for John and Chrissy, who went through IVF treatments before she fell pregnant. Even after their individual births, Chrissy Teigen had a difficult time as she struggled with postpartum depression.
Having moved past the emotional struggles she faced, Chrissy can't is astonished at how quickly the time has gone by, feeling that they are growing up to fast.