Derick Dillard from 'Counting on' Appears to Shade Michelle & Jim Bob Duggar Amid Rumored Family Feud
"Counting On" personality, Derrick Dillard seemed to disapprove of the senior Duggars after they shared a post on social media, and he made sure to show it.
For some time now, it has been glaring that Jill Bob and Michelle Duggar aren't in a good place with their inlaw, Derick Dillard.
A Facebook post from the family's official page, however, raised brows, including Dillard's after a message popped up on his birthday, wishing him well.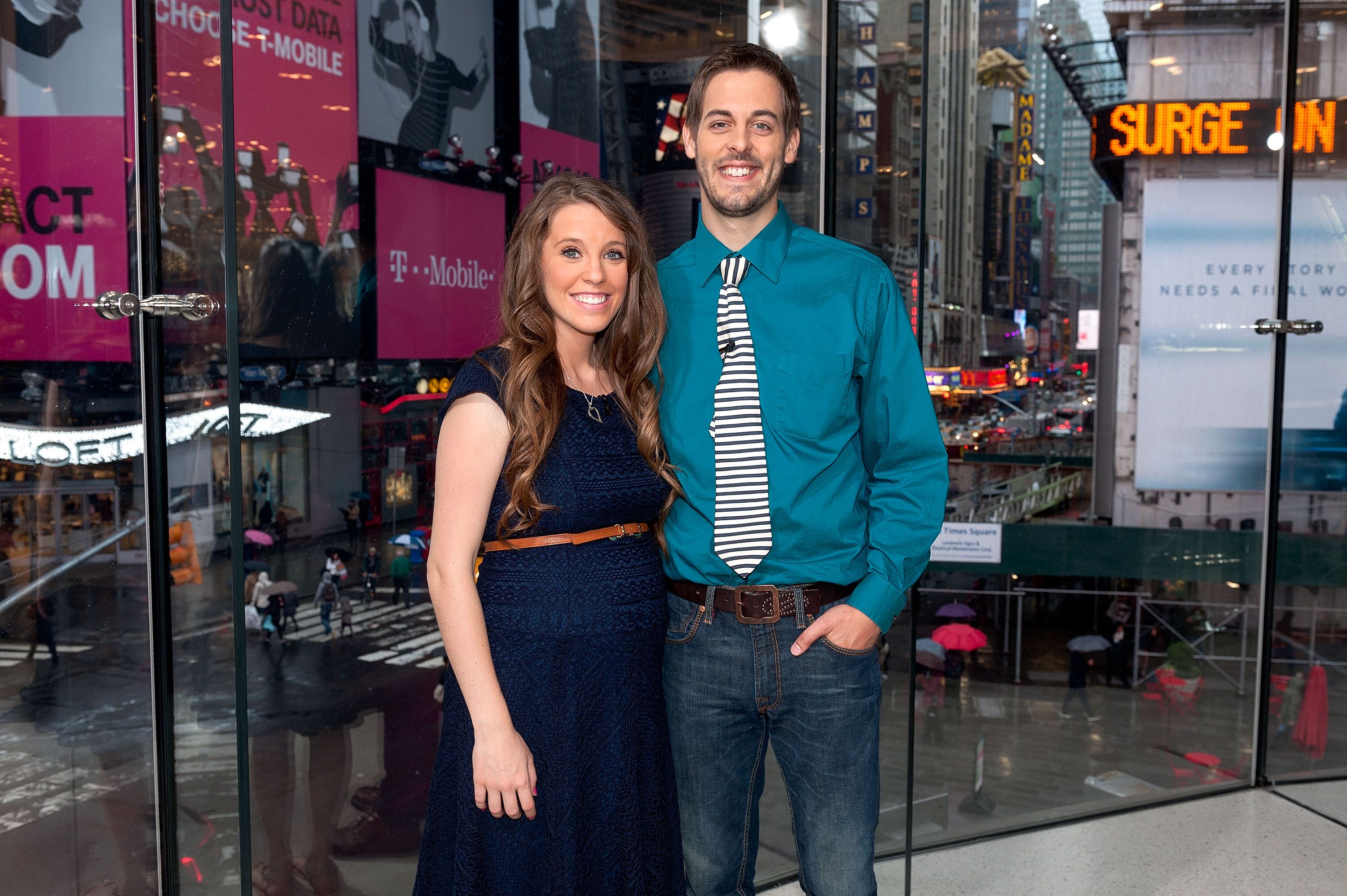 A "SHADY" BIRTHDAY POST?
On the "Counting On" stars' official family page, the message was addressed to Derick, wishing him well on his birthday. The Jolly message read:
"Happy Birthday Derick. We are so thankful for you! You are a loving husband to our sweet Jill…"
The seemingly happy post, however, sparked negative energy in fans, and even Dillard wasn't left out. This has to do with the ongoing feud between Derick and the "Counting On" seniors.
FANS REACTION 
Seeing the Facebook post, fans did not hesitate to tender their opinions about the family's issues. Someone wrote: "I thought the Duggars where shining Derick and Jill. I seriously doubt this is from JB and Michelle."
Ironically, Jill Bob was the one who orchestrated Derick and Jill's romance.
While answering this fan's sentiment, a second person chipped in a reminder concerning the beginning of the "feud", saying Derrick and Jill were cut off by the network. At this point, Derrick joined in while disagreeing with this second fan's opinion, implying the network had nothing to do with it, but Michelle & Jim Bob Duggar.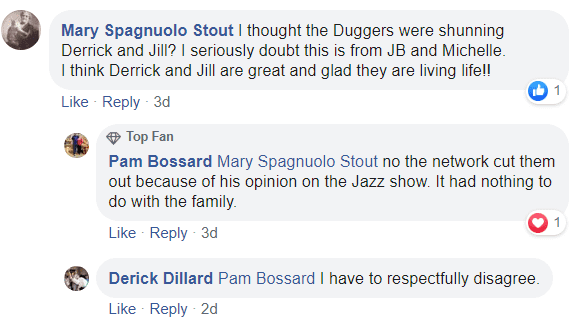 JILL CELEBRATES HER HUBBY
It seems the "19 Kids and Counting" alum chose to remain unaffected by the controversies caused by her parents' Facebook post as she took out time to give her hubby a birthday shoutout on her Instagram story and her blog.
The Duggar family also popped up on their Instagram, where fans witnessed another post celebrating Derick on the timeline. It seemed off, and Instagrammers pointed it out while sharing their good wishes.
DERRICK'S SHOCKING REVEAL
It is no longer news that Jill Bob and Michelle are at loggerheads heads with their son-in-law, but fans got a sneak peek at some details which Dillard shared.
Back in 2019, the 31-year-old opened up on what obtained in the family after his fallout with the seniors. This he did on an Instagram post.
The TV personality revealed that he and his spouse were not allowed in the extended family's premises without the permission of the Duggar patriarch, Jill Bob.
The star also talked about writing a tell-all book to give fans an inside story of the family feud. Ironically, Jill Bob was the one who orchestrated Derick and Jill's romance.