Michelle Obama Talks about Value of Her Natural Self in New YouTube Special about Global Education for Girls
Former first lady Michelle Obama appeared in a YOUTUBE special, where she emphasized the need for young women to value their "Natural Self."
Since she left the White House, Michelle Obama has focused her time and resources on empowering young girls around the world through quality education. 
On Tuesday, the former FLOTUS appeared alongside three YouTube stars Liza Koshy, Prajakta Koli, and Thembe Mahlaba, in a special that focused on just that ⁠— Creators for Change on Girls' Education.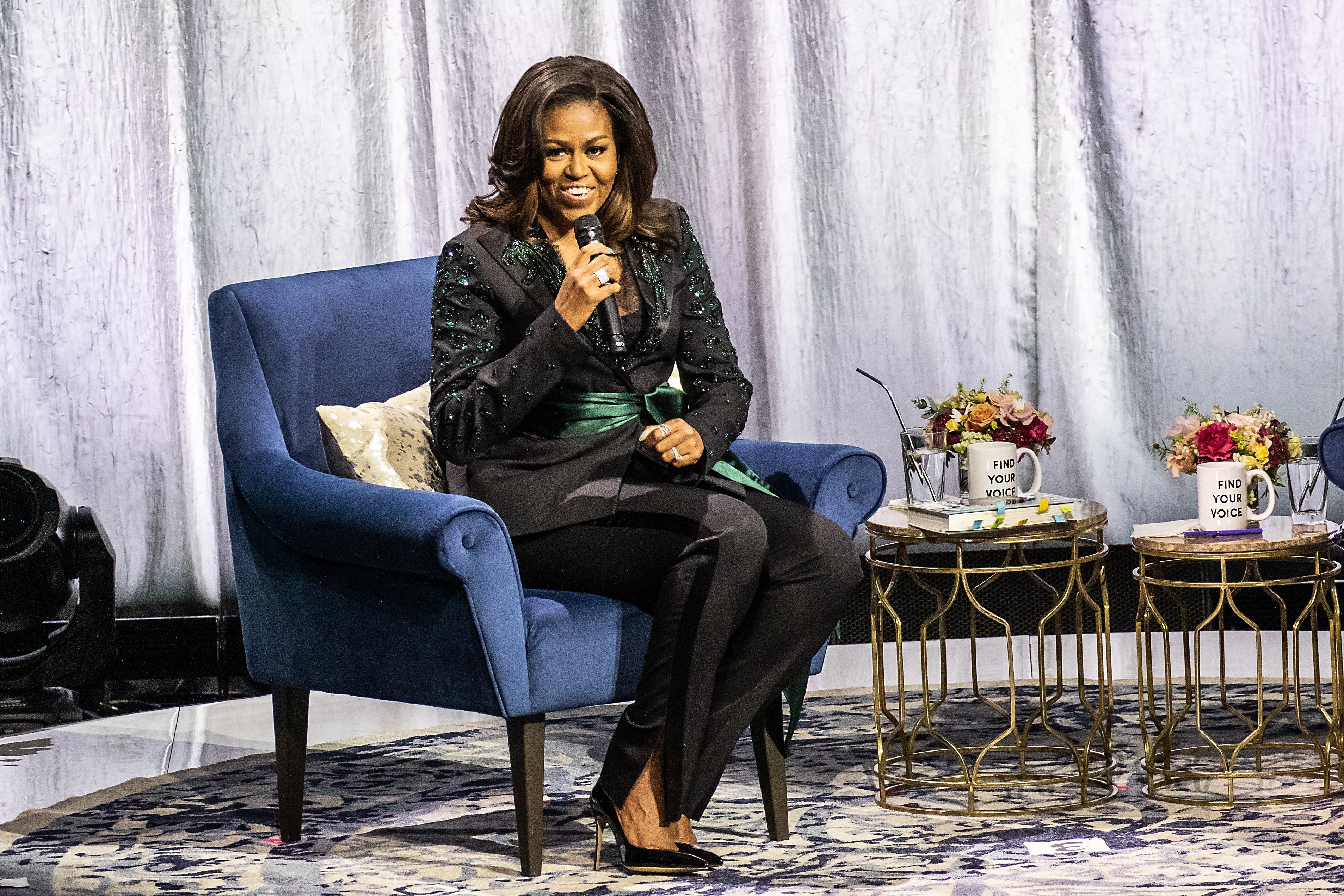 The episode features several education and wellness initiatives, which include India's Study Hall Educational Foundation and Vietnam's Room to Read ⁠— a place Michelle was privileged to visit last year with actress Julia Roberts. 
During the conversation, Moshi asked Obama how she found the strength to be the "first" in her life in many ways, including being the first black first lady. Responding to the question, Michelle says:
"...My education put me in positions to have jobs where I was able to start my own organizations and manage staffs."
The mother of two daughters also shone the light on the plight of many young girls across the world, as she stated that over 98 million adolescent girls are not in school.
Obama, who left the white house in early 2017, has released a record-breaking memoir, "Becoming," which was swiftly followed by a sold-out book tour.
The former first lady believes that through this effort, more young girls will be able to achieve their potential.
Michelle was also named as one of People's "People of the Year," and through her eponymous foundation with husband Barack Obama, she has empowered so many girls worldwide.
On the International Day of the Girl Child, Obama announced the launch of Global Girls Alliance by the Obama Foundation. She said:
"We're seeking to empower adolescent girls around the world through education so that they can support their families, communities, and countries."
While giving the address during the launch, former first lady Michelle Obama recalled her visit to a school just outside Monrovia.
It was on one of her last trips overseas while she was still the first lady, and she claimed that the plight of the young girls was worrisome.
Toxic mindset and beliefs that made girls feel that they were unworthy of education along with so many other challenges peculiar to the girl child inspired her to focus on empowering young girls.
The former first lady believes that through this effort, more young girls will be able to achieve their potential and live more impactful lives.