Snoop Dogg's Son Cordell Broadus' Girlfriend Celebrates Daughter Cordoba's 1st Birthday with Cute Pics
Snoop Dogg's third grandchild is a year older, and her mom, Phia Barragan, celebrated the milestone with cute photos and heartfelt words on social media.
It's no longer news that rap star, Snoop Dogg is a grandfather of three, and the youngest — a girl — just turned one. The toddler's mom, Phia Barragan, celebrated the milestone with adorable snaps on Instagram.
The proud mom shared a photo slide of her little girl. In one, the toddler wore a white long-sleeve sweater underneath a striped outfit and had on a white head-bow.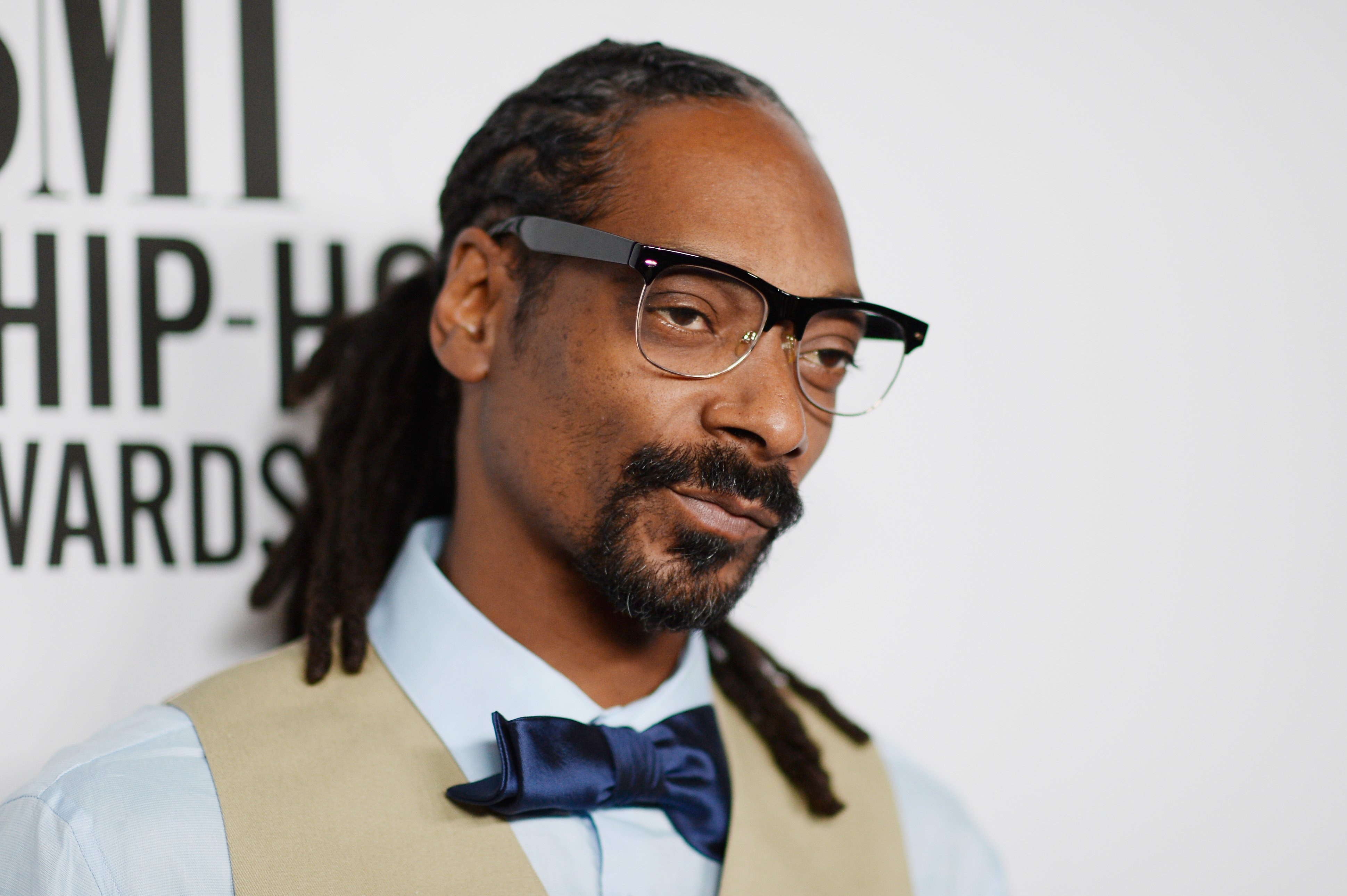 The second photo showed Barragan's daughter leaning on a sofa and staring straight at the camera. The third showed the little girl looking much younger, dressed in white, and holding the nipple of a feeding bottle.
The fourth snap showed Snoop Dogg's granddaughter lying on a striped blanket, wearing a colorful onesie dress, a matching headband, and white socks. Barragan captioned the photos:
"Happy 1st birthday to my baby girl. A year ago, today, my life changed forever…"
The mom-of-one wrote that all she needs in life is her daughter. Phia added that the little girl would not know how much she loves her until she grows up and becomes a mom.
Barragan expressed her gratitude to God for the joy of being a mom, and her followers joined her in the birthday wishes. The little girl got a lot of heartfelt messages, with many describing her as "Gorgeous."
The dad-of-one who works as a model wore an androgynous fashion mix.
The Instagram model shares her daughter with Snoop Dogg's son, Cordell Broadus. The parents-of-one announced they were expecting their first child together in January 2019.
Phia Barragan, expressing her joy at the time, wrote alongside a photo in which she clutched her bump,
"I've loved you before I knew you. You were a dream that came to life…"
The model promised that though life would be challenging, she would hold her child's hand for as long as she lives. She added that the then-unborn baby was everything she wanted and more.
Broadus was also ecstatic about being a dad and happily doted on his little girl. The young man was under fire in February for wearing female clothes while on a photo shoot.
The dad-of-one who works as a model wore an androgynous fashion mix of eyeliner, a pink blouse, lace garments, and earrings. The 22-year-old male channeled the late musician, Prince, and looked quite fashionable.
Broadus has been modeling since he quit playing football after a brief stint at UCLA. The young man is Snoop's second child with his wife, Shante, and when he is not working, he spends time with his child and Barragan.