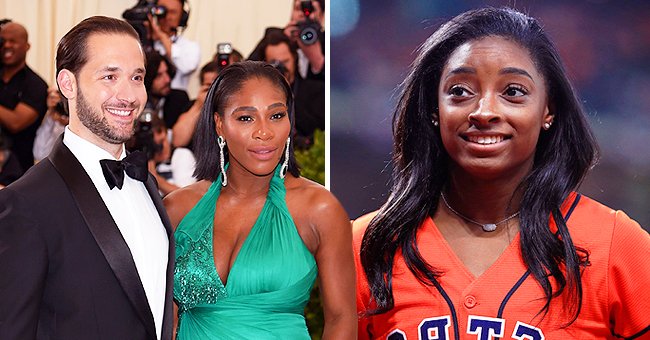 Getty images
Serena Williams & Husband Alexis Ohanian Host Mini Olympics with Gymnastics Toys at Home

Alex Ohanian delivers hilarious commentary as his tennis-star wife, Serena Williams, plays with an athletic toy until the plastic athlete jumps to victory.
Serena's husband gave a little peek into their life at home in a video he posted on Instagram. The video shows the mother of one trying to make the fake gymnast leap onto a mat without falling off the rod it was attached to.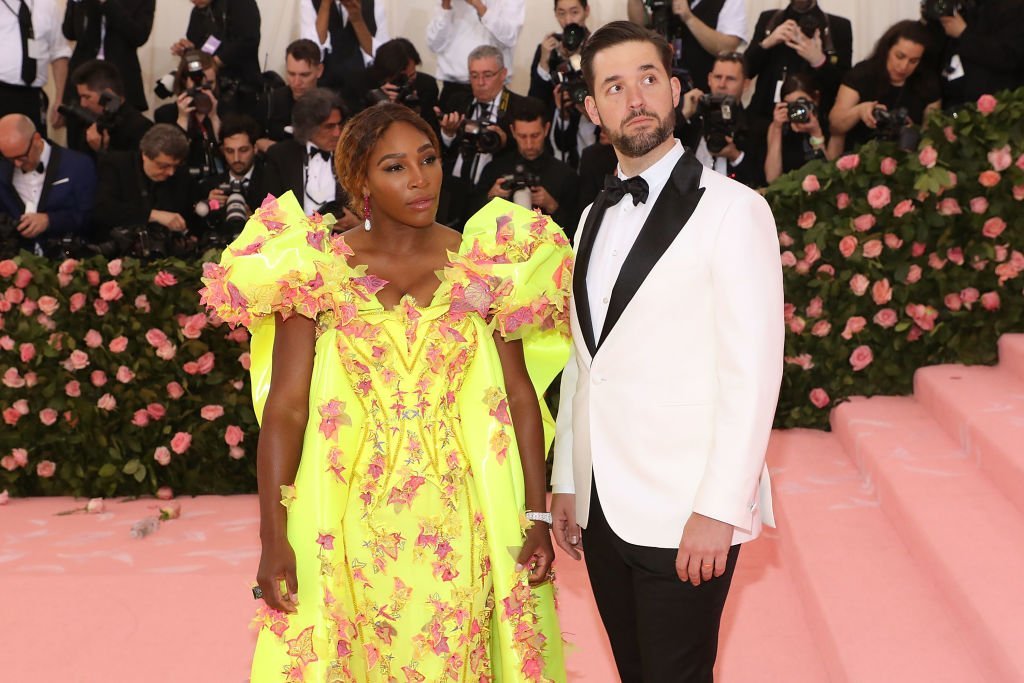 Serena Williams and Alexis Ohanian attend the 2019 Met Gala celebrating "Camp: Notes on Fashion" at The Metropolitan Museum of Art on May 6, 2019. | Photo: Getty Images
After multiple failed attempts, Alexis calls for help from gymnastics champion Simone Biles for the failing gymnast's team. Serena then made her last attempt in the video and nailed it. She celebrates while Alex shouts:
" Finally, he's done it; he's done it! After possibly 1000 dismounts!."
While all this was going on, their daughter, Olympia, is seen playing in the background. She pays them no mind until she hears the victory shout from her mom and then looks back with a confused expression on her face.
Although Serena seems to be enjoying her time at home, she has missed competing. The tennis-star recently showed off a mint green outfit she would have worn during the Indian Wells via her Instagram story.
Serena had a series of problems after her birth and even had to withdraw from a competition.
Unfortunately, the competition could not hold in March, as planned. In the clip, Olympia is heard calling her mom, who interrupts her mirror time to answer the little one.
Olympia's parents, Serena and Alexis, met in 2015 at the Rome Cavalieri hotel. The tennis star was out with friends when the Reddit founder sat on a table next to them.
Williams and her friends were a little annoyed and tried to make him leave, but he refused. Later on, they invited him to sit at their table.
The duo had their first date when the tennis G.O.A.T invited Ohanian to watch her play at the French Open. Surprisingly, Alex showed up, and they spent their first date wandering around Paris before the tournament commenced.
The Reddit co-founder revealed details about the date when he appeared on Stephen Colbert's talk show. Alexis Ohanian said,
"We ended up wandering Paris together, and the moment I knew [we had a connection was when] we found this little zoo..."
The couple went back to the zoo from their first date, but this time, they brought their daughter along. Olympia was born on the 1st of September 2017.
Serena had a series of problems after her birth and even had to withdraw from a competition. She has since recovered, but she admits that working as a mom is not easy at all, but the strength of average working moms keeps her going.
Please fill in your e-mail so we can share with you our top stories!