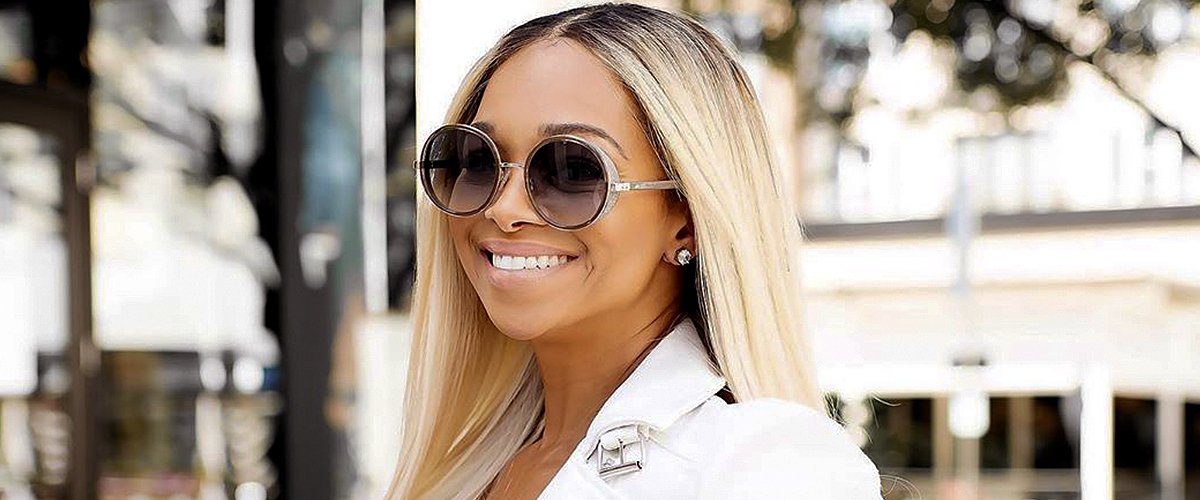 instagram.com/patsmithty
Martin Lawrence's Ex-Wife Pat Smith Is a Proud Mom of Five Kids, Including Her Stepdaughter
Pat Smith has been married to Pro Football Hall of Famer Emmitt Smith for two decades. However, her first husband was none other than actor Martin Lawrence.
In the 90s, Pat made a name for herself in the fashion industry as a successful beauty pageant queen. In 1993, she was crowned Miss Virginia USA and then participated at the Miss USA, where she placed first runner-up.
"We struggle just like all couples."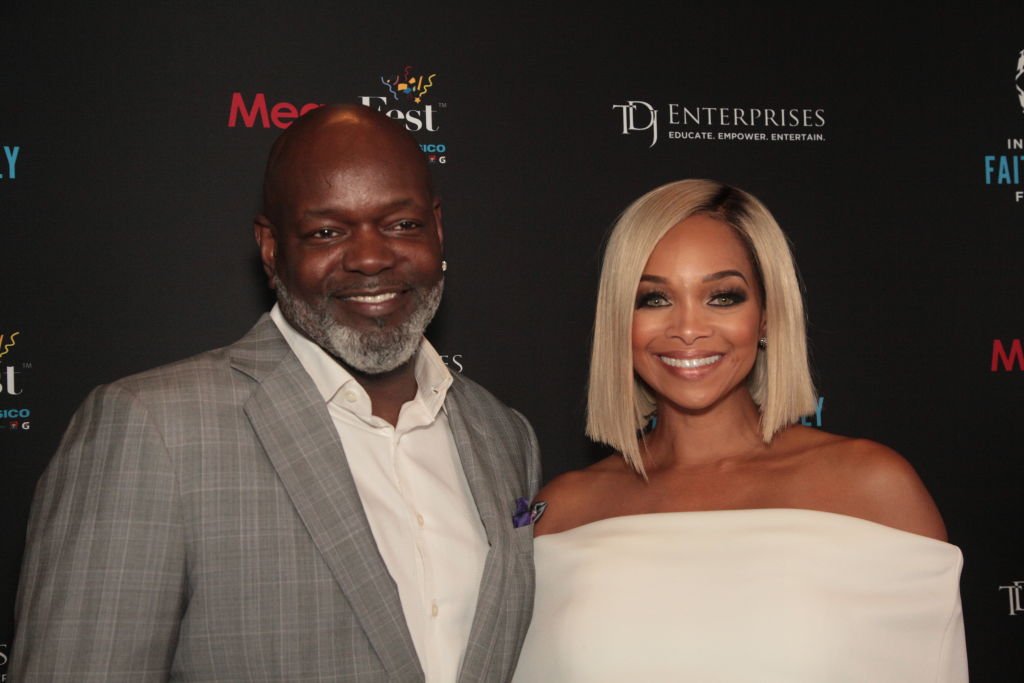 Emmitt Smith and Pat Smith on June 30, 2017 in Dallas, Texas | Photo: Getty Images
PAT SMITH'S BOOK
Apart from that, she is the author of "Second Chances," a book that encourages women to forget their fears. During a 2016 interview with "Good Morning America," she said:
"When you can let that go, it actually gives you the power to move forward. Because God has amazing things just waiting for us out there."
Another aspect that the former beauty pageant wrote in her book was her marriage to Martin Lawrence.
The "Bad Boys" star and Pat (then Patricia Southall) tied the knot back in 1995. Together, they have one daughter named Jasmin Page.
HER MARRIAGES TO MARTIN LAWRENCE AND EMMITT SMITH
The birth of their child didn't do much to keep them together, though, as they parted ways in 1997. Talking to GMA, she revealed that their relationship was not healthy for any of them.
Pat confessed that she felt ashamed the night she left him because her parents were married for 30 years until her mother died, and her grandparents were together for 60 years.
Three years after divorcing Martin, Pat married football star Emmitt Smith. As soon as they exchanged vows, she became the stepmother of his daughter, Rheagen, who was born two years before to Emmitt's ex-girlfriend Hope Wilson.
Most families would have stopped having babies once they have two kids to take care of. Pat and Emmitt, however, are not like most families.
In May 2002, she gave birth to their first son, Emmitt IV. Only one year later, the couple welcomed into their family daughter Skylar. In September 2010, when Pat was about to turn 40 years old, her second son, Elijah, was born.
Shortly after tying the knot, they founded the Pat and Emmitt Smith Charities. Through it, they have made donations to different causes and non-profit organizations. Their efforts were honored at the 2012 Trumpet Awards.
PAT AND EMMITT ARE STILL GOING STRONG
Apart from having very successful careers, Emmitt Smith and his wife have a beautiful marriage, and they are not shy about sharing how much they love each other on social media.
When they reached their 18th wedding anniversary, each of them uploaded photos with touching captions on Instagram.
In Pat's case, her picture showed her in a beautiful, dark green dress and thigh-high boots holding her man's hand. He was wearing blue jeans and a light grey suit.
For the caption, the author and philanthropist wrote that the best marital advice she got came from a couple going through a divorce.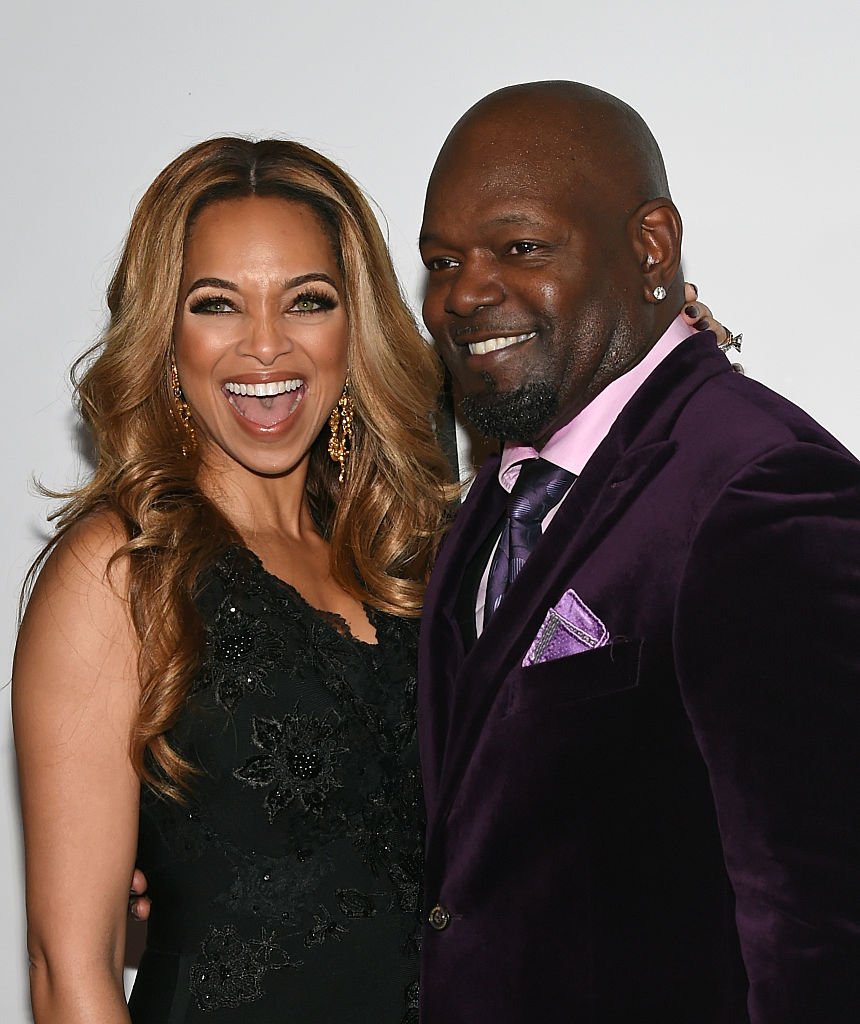 Pat Smith and Emmitt Smith on December 20, 2015 in Las Vegas, Nevada | Photo: Getty Images
They told her that spouses had to take care of their relationship just like they do their cars: "don't wait until it's breaking down to go in for service." After saying that she and Emmitt took that advice seriously, she added:
"We struggle just like all couples, and when we get weary we fight even harder to stay together! We have always sought advice from wise counsel!"
THEIR FIVE CHILDREN NOWADAYS
Emmitt, on the other hand, uploaded a photo of the couple sharing a cute kiss. In the caption, he wrote that he was celebrating 18 "blessed and beautiful" years next to his lovely wife.
At the moment, Pat's five children are doing well and becoming successful individuals. Jasmin, for example, is an actress who made her debut on "Bad Boys for Life."
Emmitt Jr. decided to follow in his father's footsteps and is a very successful football player who is very likely to work in a professional team in the near future. Rheagen, on the other hand, is a talented soccer player.
The rest of Pat Smith's children are still young, so only time will tell if they will be athletes, too.
Please fill in your e-mail so we can share with you our top stories!