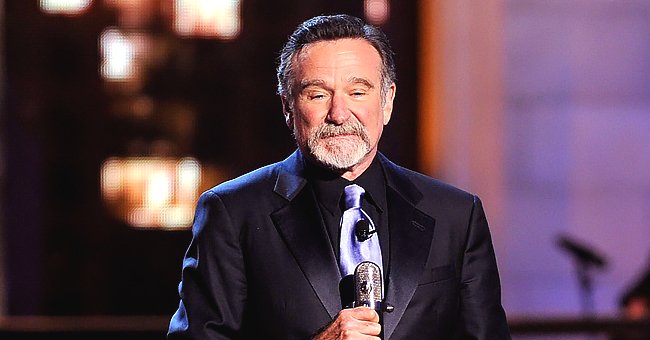 Getty Images
Robin Williams' Estate Opens YouTube Channel to Honor His Life and Comic Genius

The life and career of Robin Williams is being honored in a new YouTube channel dedicated to the legendary actor, who passed away in 2014.
On April 1, Williams' estate launched a channel that highlights moments from his stand-up routines and interviews from his loved ones. As of this writing, there are six videos on the channel.
Titles are "Robin Williams Live on Broadway: Golf," "Robin Williams Live on Broadway: Koko the Gorilla," "Robin Williams Spark of Madness," and an interview with Lewis Black on how he became friends with the acclaimed comedian.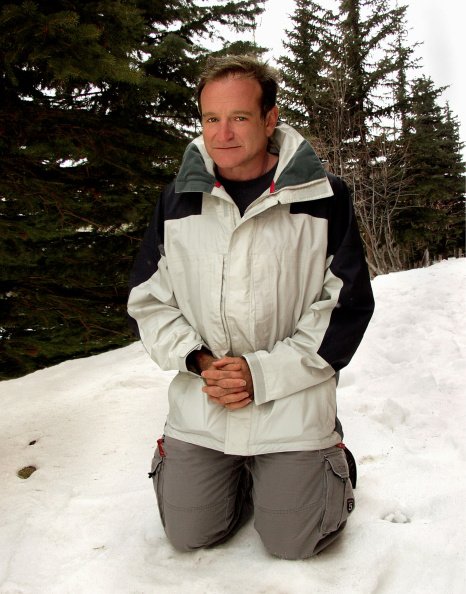 Robin Williams at 2002 Sundance Film Festival in Park City, Utah. | Photo: Getty Images
REMARKABLE CAREER
As reported by PEOPLE, Williams' career began in the popular sitcom "Mork & Mindy." He quickly won the hearts of many people because of his excellent sense of humor.
After his television success, he entered the world of the big screen. His notable films include "Good Morning, Vietnam," "Dead Poets Society," and "Mrs. Doubtfire."
During his successful career, he received four nominations at the Oscars. He took home the prestigious award for his spectacular performance in the 1997 drama film "Good Will Hunting."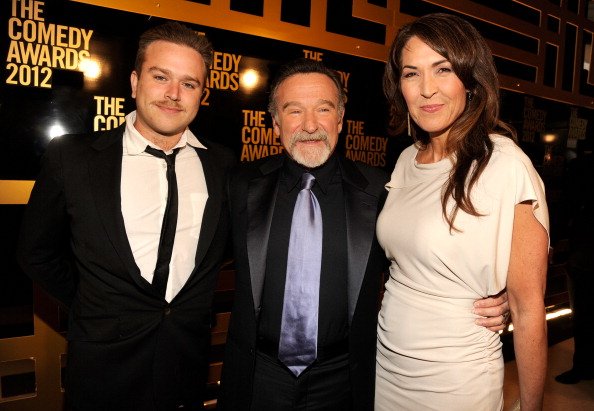 Zachary Pym Williams, Robin Williams and Susan Schneider at Hammerstein Ballroom on April 28, 2012 in New York City. | Photo: Getty Images
THE ACTOR'S DEATH
In August 2014, Williams died after suffering from Lewy Body Dementia, a kind of brain disease that affected his thinking, memory, and movement control. He was 63.
The multitalented artist's suicide shocked his fans, who never thought he could ever be unhappy because of his positive disposition.
Before taking his life, Williams was reportedly suffering from severe depression.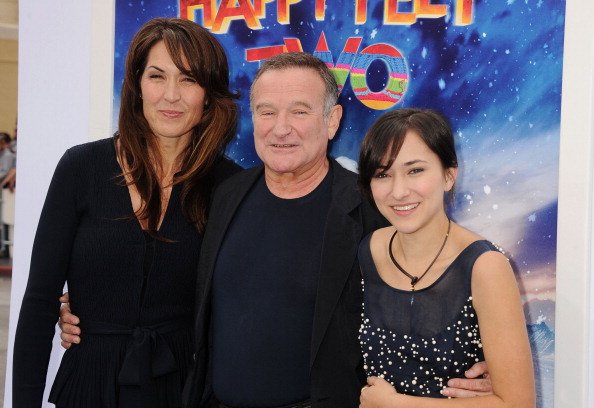 Susan Williams, Robin Williams, and Zelda Williams at Grauman's Chinese Theatre on November 13, 2011 in Hollywood, California. | Photo: Getty Images
A HOLLYWOOD LEGEND
His peers said he was a genius and a joyful man who easily infected people with his happiness. Williams' three children — Zak, Zelda, and Cody — as well as his widow Susan Schneider survived the actor.
Before taking his life, Williams was reportedly suffering from severe depression, according to Daily Mail. His family promised to keep on honoring his memory as a legend of Hollywood.
Williams' daughter, Zelda, previously shared on social media that if someone might want to accomplish something in her dad's honor, then they should volunteer at their local homeless shelter.
They could also look up how to make homeless aid backpacks. She added "Give one in his name. He'd have loved that."
Williams was born in Chicago, Illinois, in 1951, according to BBC. He joined the drama club in high school and was accepted into Juilliard School in New York. There, a teacher urged him to pursue comedy.
Please fill in your e-mail so we can share with you our top stories!