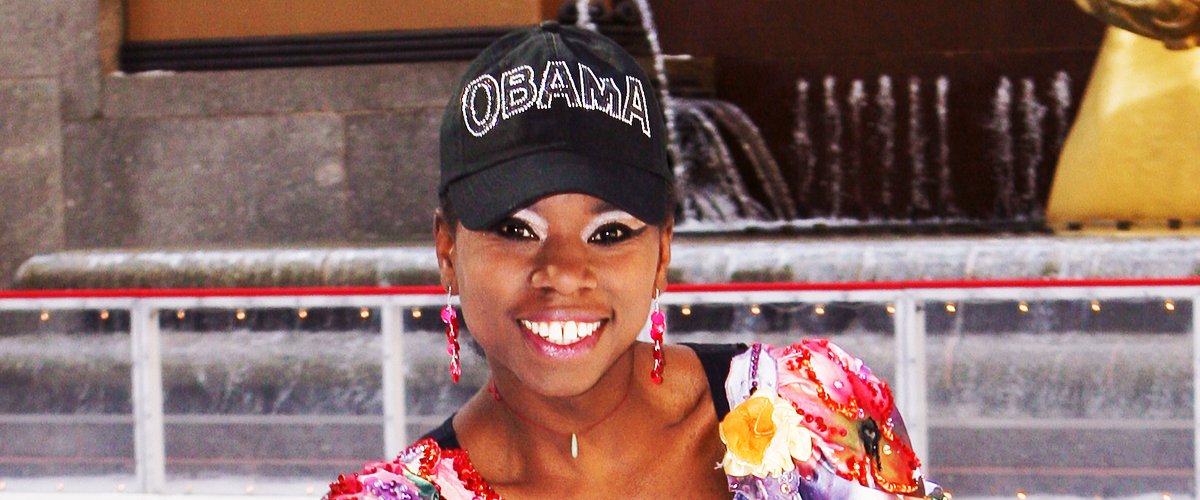 Getty images
Surya Bonaly Revealed Simple Rule That Made Her the World Champion She Is Today
French Figure skater Surya Bonaly is a world-renowned skater, known for her athleticism and a career that is blessed with several medals. During a recent interview, she revealed the golden rule she followed that made her a world champion and facilitated her success.
Defying the odds, beating the expectations, unrelenting desire, these are just some of the phrases that can be used to describe the kind of person you will see when you meet with the talented retired French figure skater.
All these characteristics are also what defined the illustrious career of the World Champion, despite coming from a time where the white-dominated skating world did not readily receive black skaters.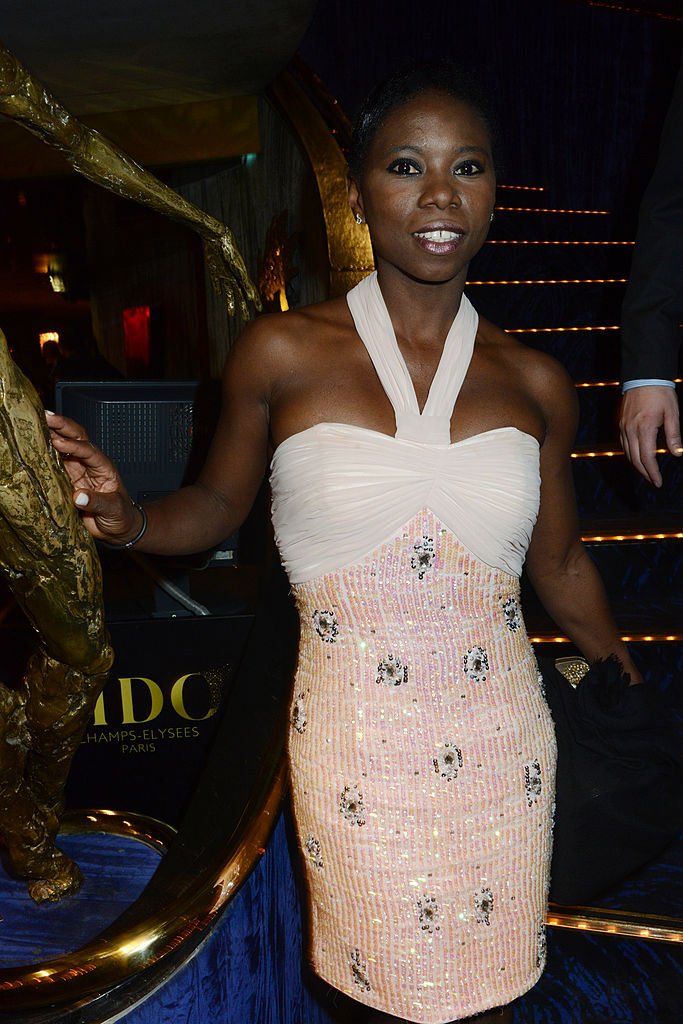 Surya Bonaly attends the Paris Nuit 2013 Night Clubbing Awards Ceremony at Le Lido on November 25, 2013 | Photo: Getty Images
Bonaly enjoyed critical acclaim when she controversially completed a backflip in the 1998 Olympics, making her the only female figure skater in history to do a backflip.
The move had been banned from all figure skating competitions since the 1970s because of the high risk involved, but like much of her career, she defied the odds and went for it.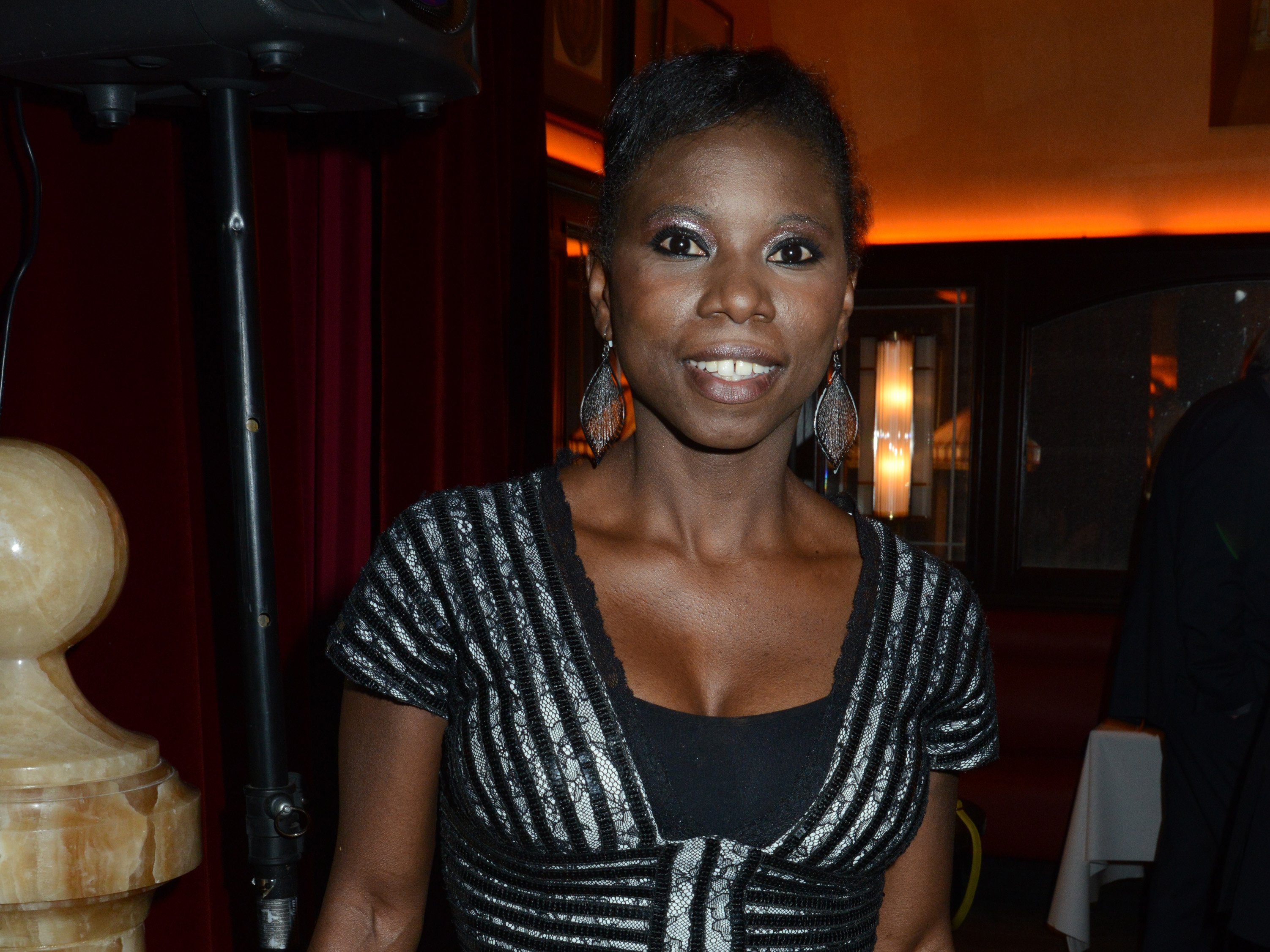 Ice skater Champion Surya Bonaly attends the 'Bistro Chic Napoleone' Champs Elysees Opening Cocktail on November 6, 2013 | Photo: Getty Images
BONALY'S GOLDEN RULE
During a 2019 interview with CNBC, Bonaly revealed that the major rule she has followed all her life since she started figure skating as a young child growing up in France, is always to go the extra mile. She told CNBC:
"Even if it was just some push-ups, if someone asked me to do 20, I would do 30, and I think that has helped me through life by always giving more."
The now-retired figure skater claimed that it "almost felt natural" to always give extra because of her deep passion for the sport.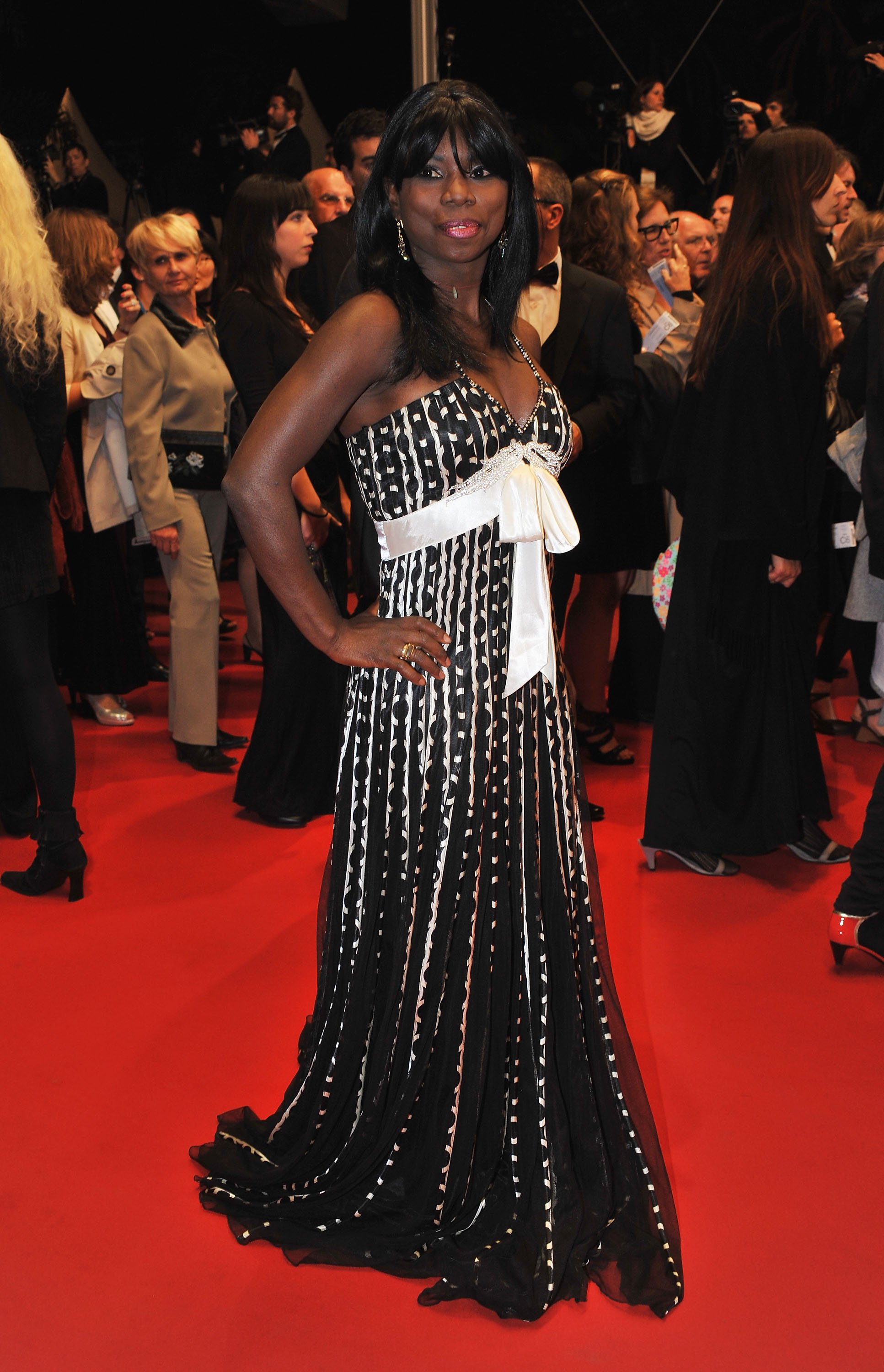 Figure skater Surya Bonaly departs the "Another Year" Premiere at the Palais des Festivals during the 63rd Annual Cannes Film Festival on May 15, 2010 | Photo: Getty Images
Bonaly further explained that being a woman of color also played a significant role in helping her build the "motivation and determination" to perform excellently.
The ice Queen said that from a very young age, she had unconsciously developed the feeling that she would have to perform above average expectations to be accepted.
The 46-year-old iconic figure skater also added that perseverance is critical in the sport, even for those who have a natural talent.
Surya Bonaly, Designer Christophe Guillarme and Model Velvet d'Amour at the Terraza Martini during the 63rd Annual International Cannes Film Festival on May 14, 2010 | Photo: Getty Images
She recalled how she went on to become World Champion in the gymnastics field of tumbling at the tender age of 12. She also emphasized the importance of developing a "rock-solid" routine in helping to cope with the fear of failing throughout her career.
In 2018, during a TEDx Talk, Bonaly detailed her rigorous training regime as a child, which involved her training between 7 to 10 hours daily.
The ex-ice skater also spoke about her life and the many challenges she had to overcome as a young athlete but admitted she couldn't have done it without the support of her family.
SURYA BONALY'S CAREER
Surya Bonaly was born on December 15, 1973, in Nice, Alpes-Maritimes, France. She was adopted by white parents when she was only 18 months old and began skating at the young age of 11.
Bonaly was the French national Champion for nine years consecutively and was also the European Champion five years in a row. During her illustrious career, the Frenchwoman broke several records.
She was the first female skater in the history of the sport to attempt a quadruple jump at the 1989 European Championships. Despite competing in the 1990, 1994, and 1998 Winter Olympics, she never won an Olympic medal.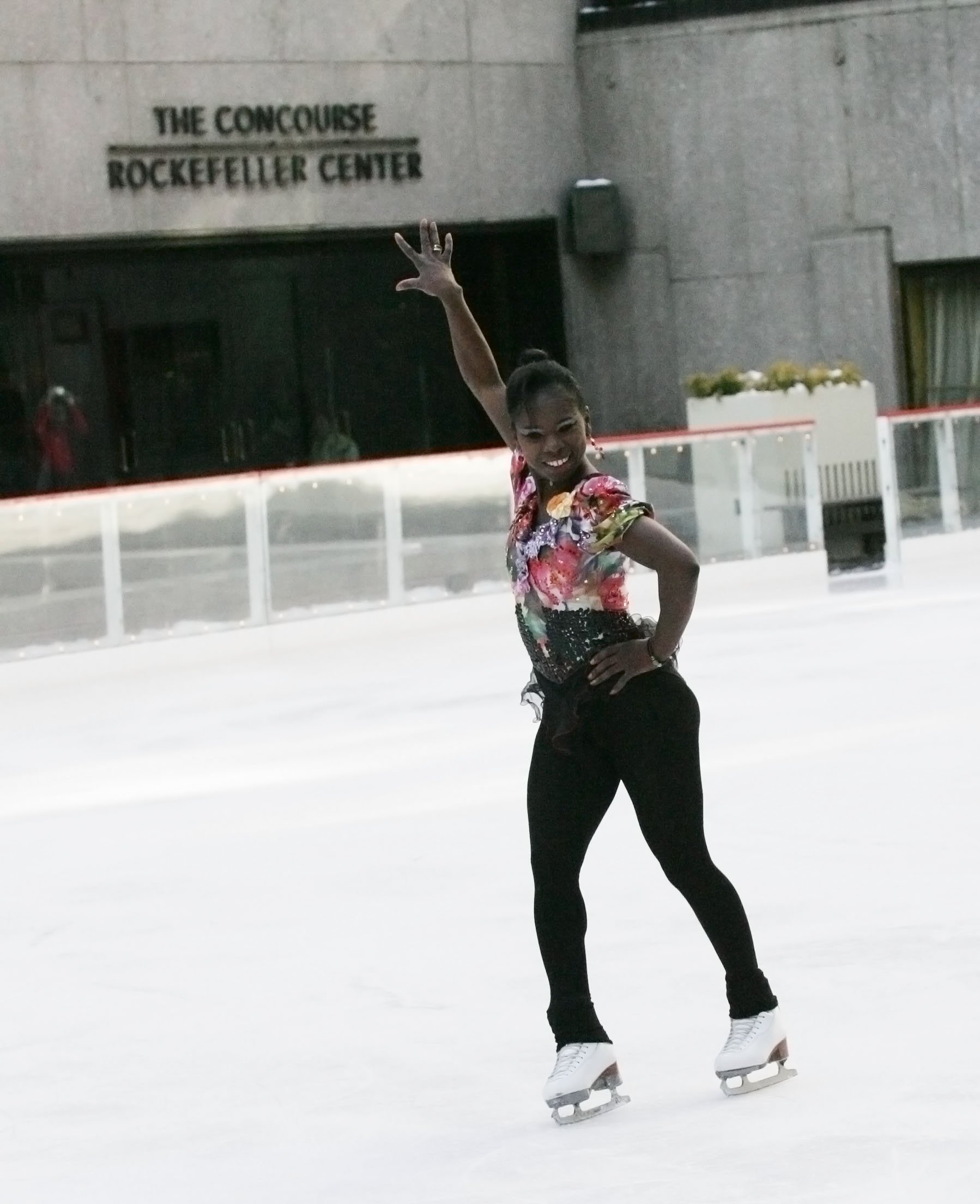 Surya Bonaly performs a back flip at the ice rink at Rockefeller Center on January 21, 2009 | Photo: Getty Images
THE FLIP THAT MADE BONALY A STAR
At the 1998 Nagano Olympics, Bonaly made a move that sealed her fate as not just one to upset the status quo but etched her name as truly one of the greats of the sport.
It was her third and final appearance at the Olympics, and Bonaly knew she would never win a medal at the game as she trailed in sixth place before her historic backflip.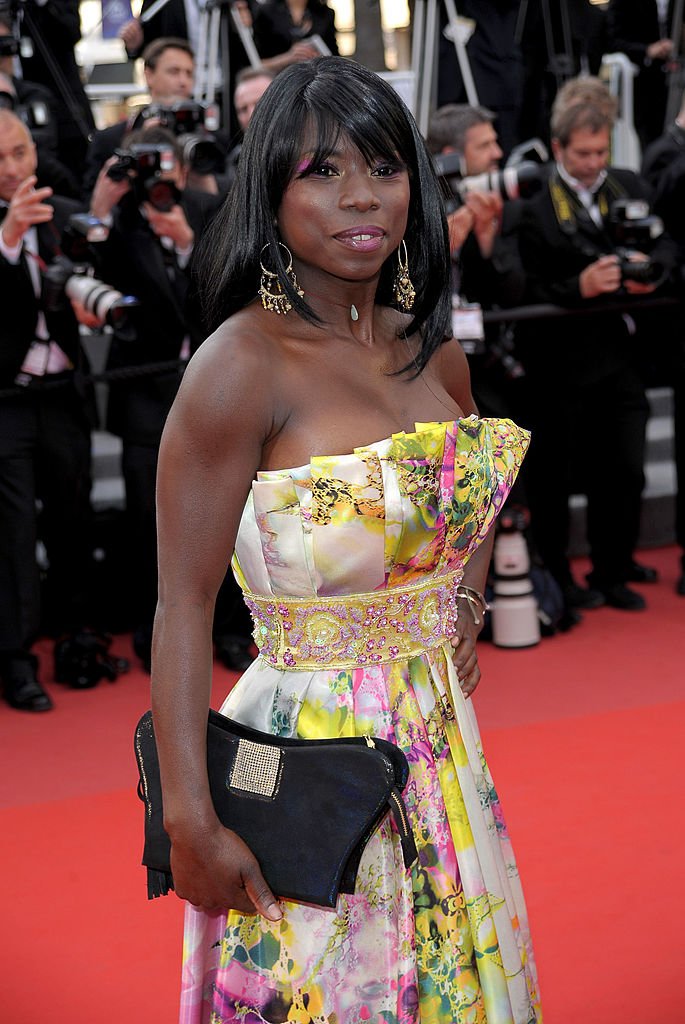 Surya Bonaly attends the 'On Tour' Premiere at the Palais des Festivals during the 63rd Annual Cannes Film Festival on May 13, 2010 | Photo: Getty Images
Gold was realistically out of her reach, and due to an Achilles injury she had picked up, it would be nearly impossible for her to land the jumps she needed to make the second or third place.
The figure skating star, never one to go out without a fight, decided to leave her mark as she made her exit. Speaking to The Root in 2014 about the historic moment, she said:
"That was my last Olympics, and pretty much my last competition ever. I wanted to leave a trademark."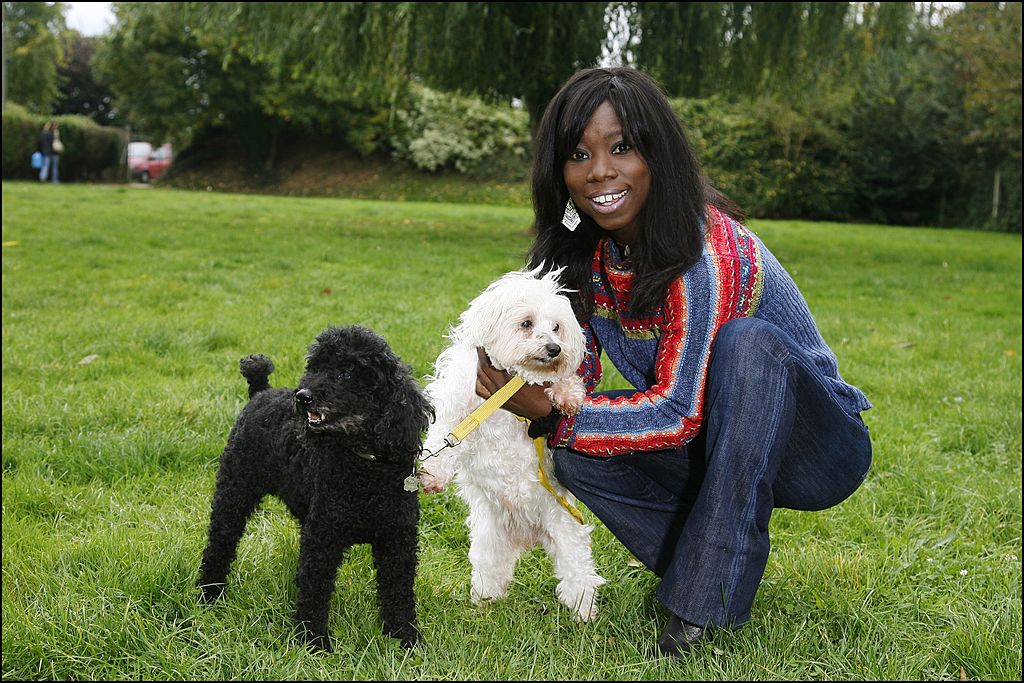 Surya Bonaly visits SPA refuge in Orgeval, France on September 24, 2007 | Photo: Getty Images
Bonaly knew she would be penalized for the flip, as the flip had been banned since 1976, but she damned the consequences anyway and landed the very dangerous flip on one foot.
Despite landing on one foot, which deemed the backflip legal, the judges went on to penalize her, and she slid down to 10th place. Even though she never won a gold medal at the Olympics, Bonaly was able to earn her status as one of the best figure skaters of all time.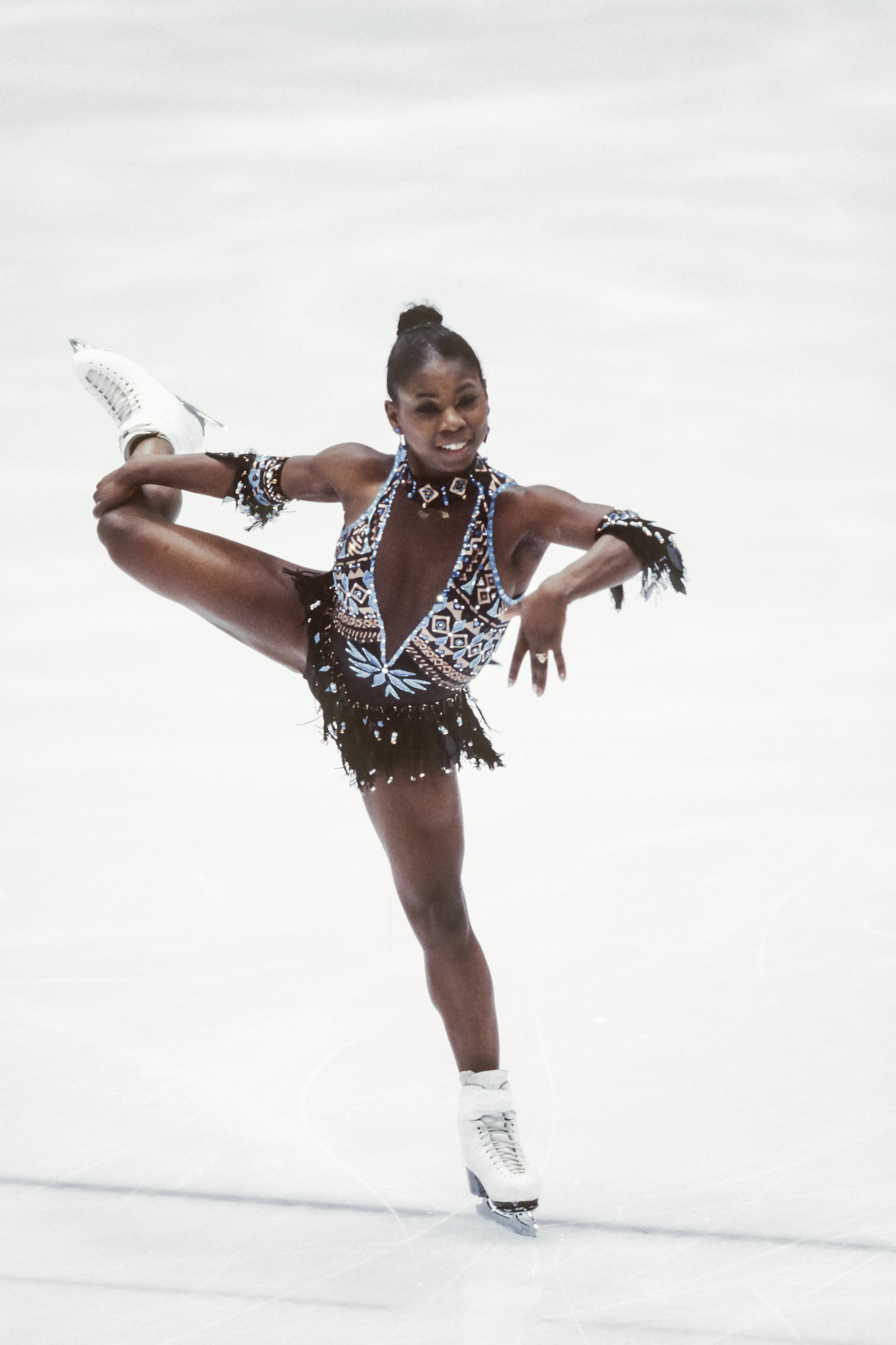 Surya Bonaly of France skates her short program of the Ladies Singles event of the figure skating competition of the 1998 Winter Olympics held on February 18, 1998 | Photo: Getty Images
WHERE IS SURYA BONALY NOW?
Surya Bonaly, who became an American citizen in 2004, has swapped the buzzing city of Paris for a quiet life in Minnesota.
In a 2015 interview, Bonaly revealed that she has been living in Minneapolis, Minnesota, for the past 16 months and confirmed that she moved there to be with her fiance, Peter Biver.
Surya Bonaly's fiance Peter Biver is a professional skating coach, and they got engaged in 2016. The diminutive legendary figure skater who stands at 1.56m has now settled into a new life in Minnesota and coaches students in the art of figure skating.
Please fill in your e-mail so we can share with you our top stories!