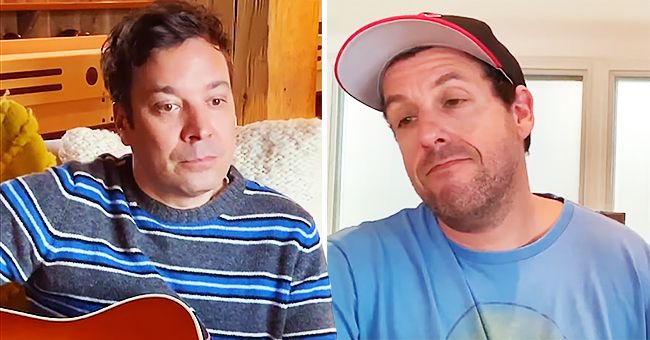 youtube.com/The Tonight Show Starring Jimmy Fallon
Adam Sandler and Jimmy Fallon Debut Hilarious Song about Grandma Amid Coronavirus Outbreak

While practicing social distancing in the midst of coronavirus fears, Adam Sandler and Jimmy Fallon sang a duet about the new principles for spending time with grandmother.
Sandler and Fallon debuted a new song titled "Don't Touch Grandma" on the recent episode of "The Tonight Show." Obviously, the two securely recorded the tune from their respective homes.
The purpose of the song is to encourage people to temporarily stay away from their beloved grandmothers so that they can be safe on COVID-19. This deadly disease is more dangerous for older adults.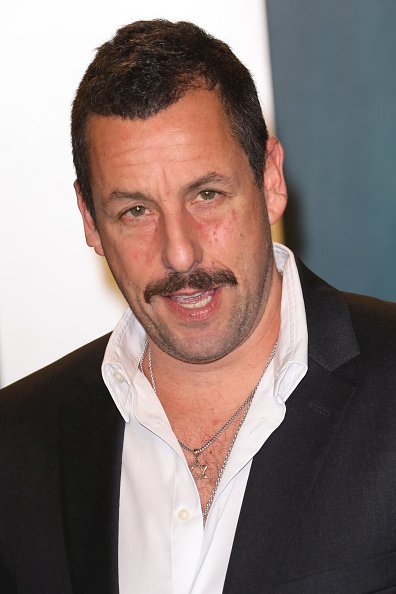 Adam Sandler at Wallis Annenberg Center for the Performing Arts on February 09, 2020 in Beverly Hills, California. | Photo: Getty Images
"DON'T TOUCH GRANDMA"
One line of the hilarious song goes "don't touch grandma, leave her alone/ You can spend a quarter to call her on the phone."
The song concludes with "when this thing is over, you and she can play/ But for now, you still can smell her grandma smell from 6 feet away."
Posted to YouTube on April 2, Sandler and Fallon's video already garnered over 341,000 views as of this writing. Many fans were also pleased and immediately expressed their opinions in the comment section.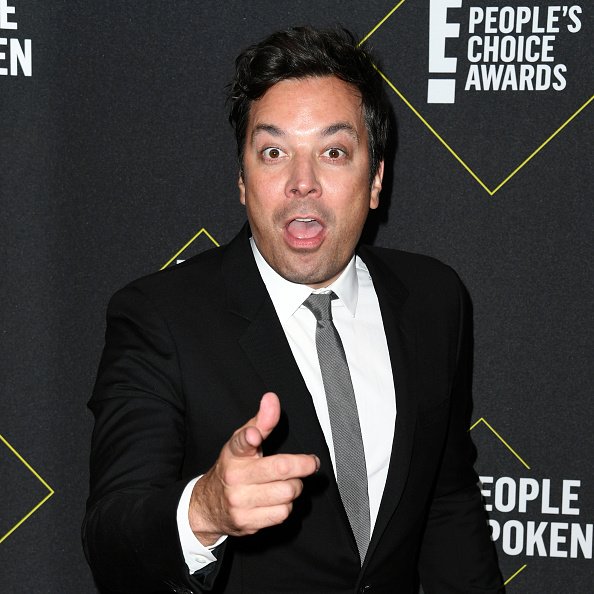 Jimmy Fallon at Barker Hangar on November 10, 2019 in Santa Monica, California. | Photo: Getty Images
NOT THE FIRST SONG
"As someone who lives with their grandma and is responsible for keeping her safe, I love anything with respect to the grandma," one person wrote. "I played it for her, and she loves this song and even laughed at the end!"
As reported by Today, this isn't the first song Sandler has put together amid the coronavirus pandemic. During an episode of Fallon's show a week ago, he debuted a fun tribute to doctors and nurses on the front lines.
Fallon has been hosting his show by means of pre-recorded clips from his own home.
COOPERATIVE ATTITUDE
Fallon has been hosting his show by means of pre-recorded clips from his own home. "The Tonight Show" soundstage is shut down because of the ongoing coronavirus crisis like the other late-night talk shows, as reported by Rolling Stone.
Sandler and Fallon are not the only celebrities who have demonstrated a cooperative attitude during these frightening times. Recently, Hillary and Bill Clinton sent over 400 pizzas to New York hospitals battling against the deadly disease.
The spokesman for President Clinton, Angel Ureña, explained that Hillary and Bill did it "as a small token of their appreciation for everything medical professionals are doing for their communities."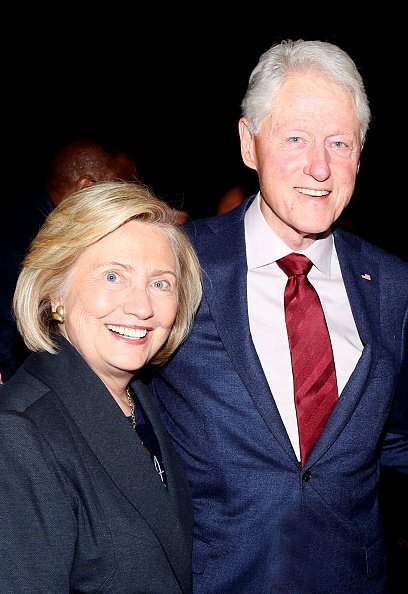 Hillary Clinton and Bill Clinton at The Lunt Fontanne Theatre on January 30, 2020 in New York City. | Photo: Getty Images
Actor Matthew McConaughey also took to social media to share a video of himself with a motivating message of hope and solidarity as we all get through the pandemic together.
He said that "in these crazy times that we're in with the coronavirus, let's take care of ourselves and each other" and that "let's not go to the lowest common denominator and get paranoid."
He added that "let's do our due diligence and take the precautions we need to to take care of ourselves and those of us around us, right now more than ever."
McConaughey continued encouraging everyone to practice "values of fairness, kindness, accountability, resilience, respect, courage."
Please fill in your e-mail so we can share with you our top stories!