Mike Epps' Second Wife Kyra Robinson Who Shares Black-Haired Daughter Indiana Rose with Him
American actor and comedian Michael Epps got married last year to Kyra Robinson, following his separation from Mechelle McCain in 2017, and they already have a baby daughter. 
Mike Epps and Kyra Robinson tied the knot in the summer of 2019 following their engagement in the fall of 2018. The union was a milestone of their blissful romance, which they shared on social media.
Less than a year after their marriage, the cute couple welcomed their first child together, an adorable daughter, Indiana Rose, who was born on March 12. Her birth makes her Epps' fifth child, adding to his four children from two previous relationships.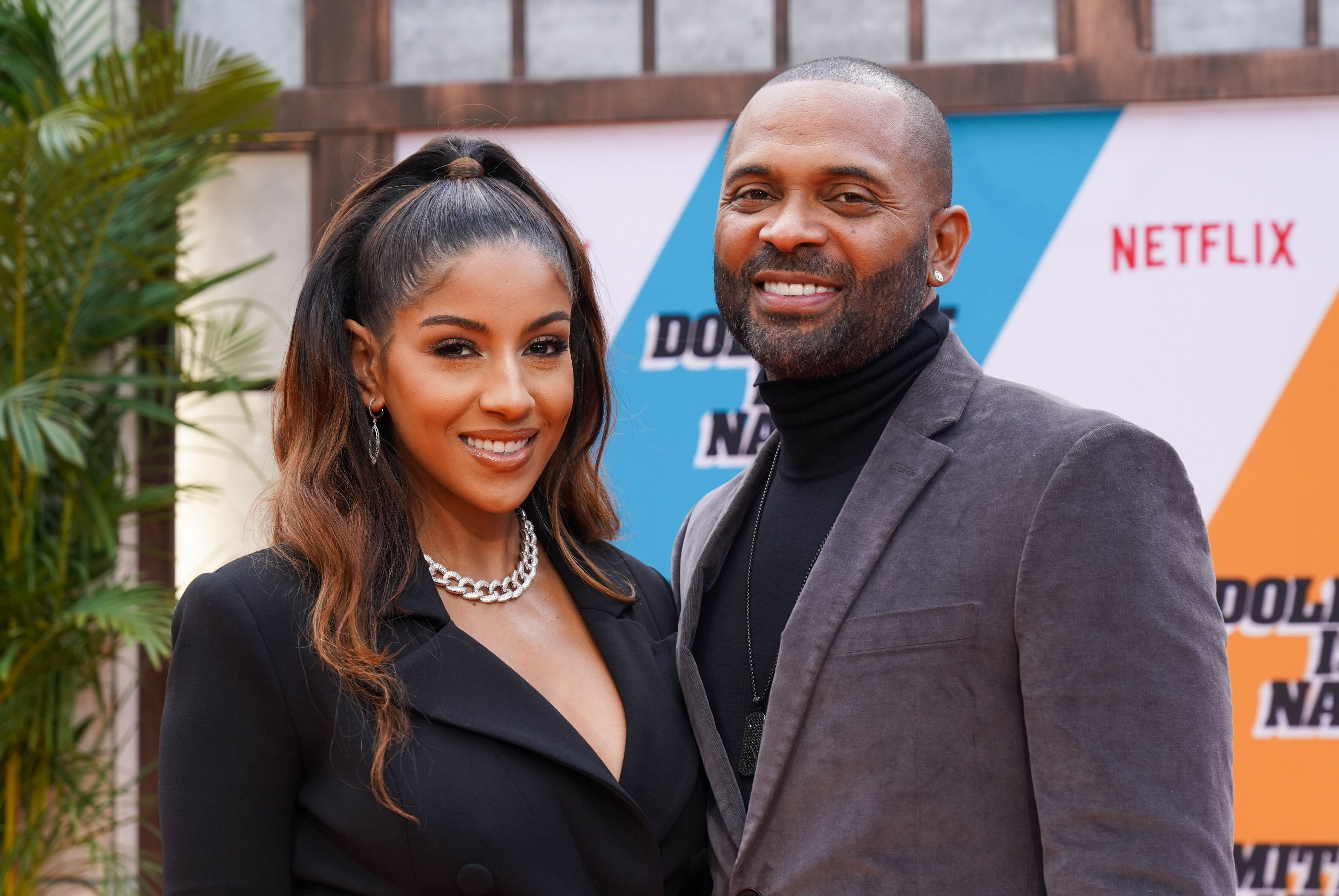 Kyra Robinson shared the news of her newborn baby's birth on her Instagram page, posting a picture of herself carrying the baby, who rested her face on her mother's chest. 
Indiana wore a maroon-colored onesie, while Kyra smiled happily in the picture, savoring the joys of motherhood. The proud mother captioned the post thus: 
"My Indiana Rose Epps! 9 pounds 12 ounces on 3/12. Mommy loves you beyond what I can even understand. #tired." 
Before giving birth to her daughter, Kyra was going out on outings with her husband, Mike, flaunting her baby bump as she did. The cute couple was seen on the red carpet of this year's Golden Globes Award. 
Kyra shared a photo of her and Mike's red carpet moment on her Instagram page, and congratulated him for doing a great job on the movie, "Dolemite is My Name." 
Kyra is also very much successful in the entertainment scene.
In another cute post Kyra made on new year's eve, she shared a lovely picture of herself and her beau at the Peninsula, Chicago, and in the caption, she wrote that she couldn't wait to love their baby. 
In another post in February, the then expectant mother shared a picture of herself caressing her baby bump, wearing a black top and grey joggers. She captioned that post thus: 
"I'll do anything for you." 
Mikel Epps shared a lovely video of his newborn daughter on his Instagram page, and introduced the little cutie to the world, adding that he and his were grateful to God for a healthy baby. 
While Epps enjoys a successful career as an actor, comedian, and film producer, his wife Kyra is also very much successful in the entertainment scene, though she does it behind the camera. 
Kyra is an executive at the Oprah Winfrey Network, "OWN," and produces the hit show, "Iyanla: Fix My Life." Before joining "OWN," Kyra served as the associate producer on shows like "Paternity Court," and "Just Keke."
The talented Kyra also served as the executive producer of BET's Social Media Awards, where she partnered with her husband to make the awards a reality. She is also a Chicago native and a degree holder from Columbia College.