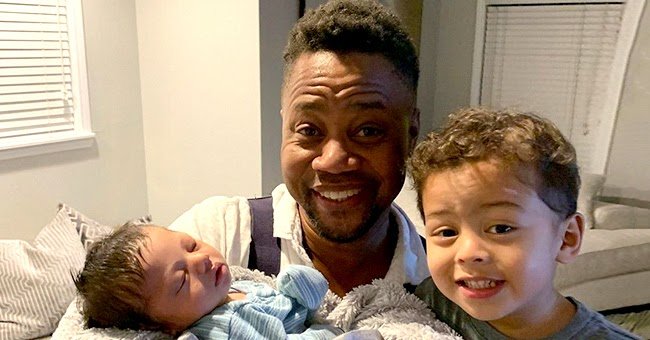 Instagram.com/omargooding
Omar Gooding from 'Hangin' with Mr Cooper' Shares Quarantine Moments with 2 Lookalike Sons
Omar Gooding from "Hangin' with Mr. Cooper" joins the rest of America in self-quarantine, and he's been sharing the precious moments he's spent with his two lookalike sons during their time at home.
With a rising number of confirmed COVID-19 in America, the government has asked families to stay at home to try and stop the spread of the highly-contagious virus. Aside from people working and studying from home, travel restrictions have also been put in place.
He hilariously mentioned that he'll be heading out when the LA Lakers are back on the court.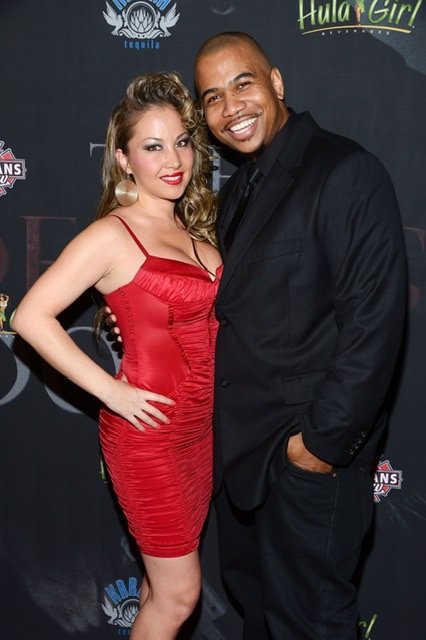 Omar Gooding and Mia Vogel at the premiere of "The Devil's Dozen" on February 1, 2013 in Hollywood, California | Source: Getty Images/GlobalImagesUkraine
SPENDING TIME IN QUARANTINE
Omar Gooding and his family are doing their part to stop the spread of COVID-19, and it's been heartwarming to see the actor spending time with his two sons who look just like him. They've been playing hide and seek, watching cartoons, and making forts.
"Happy #Quarantine, people. Y'all let me know how it is in the real world. #NotSickJustNotRiskinIt. I'll return to action when my Lakers come back."
QUARANTINE ACTIVITIES FOR FAMILIES
While they've stayed in most of the time, they're lucky enough to have a space to bask in the sun, which is what they've done for the youngest member of their family to get some vitamin D. Clearly, it's been quite different for the Gooding family, but they're willing to cooperate.
As for when they're heading out, realistically, Omar shared through one of his posts that they'll be locking themselves up at home for thirty days so as not to put their healths at risk from the virus. However, he also hilariously mentioned that he'll be heading out when the LA Lakers are back on the court.
OMAR GOODING'S GROWING FAMILY
Omar became a second-time dad after his partner Mia gave birth in November 2019. They named their bundle of joy Miles Christian Gooding. Previously, they welcomed Omari Dari Gooding Jr. back in 2017.
Now that the Goodings are in quarantine, it's given Omar more time to spend with his darling sons, something that he's been cherishing quite a lot despite the uncertainty of times.
Please fill in your e-mail so we can share with you our top stories!