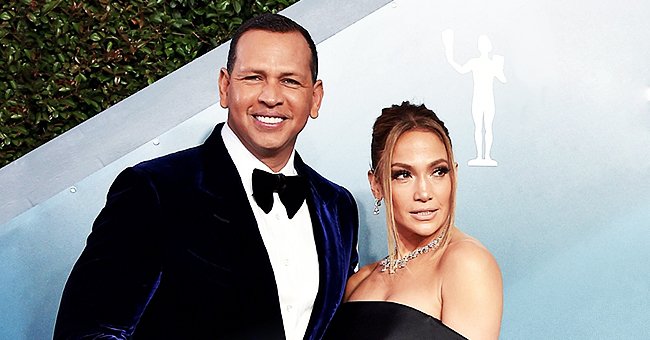 Getty Images
Jennifer Lopez's Fiance Alex Rodriguez Reveals Who His Favorite Child Is in a TikTok Video

Alex Rodriguez is a proud dad of two, but everyone knows all parents have a favorite. In a fun TikTok video, Alex answered this question and a few others about his girls.
Earlier this week, Jennifer Lopez's fiancé Alex Rodriguez got in on the TikTok fun by doing a question and answer video about his two girls, Natasha, 15, and Ella, 11.
The 44-year-old shares both daughters with his ex-wife, Cynthia Scurtis. Rodriguez had a tough time for a few of the questions, while some he answered quickly.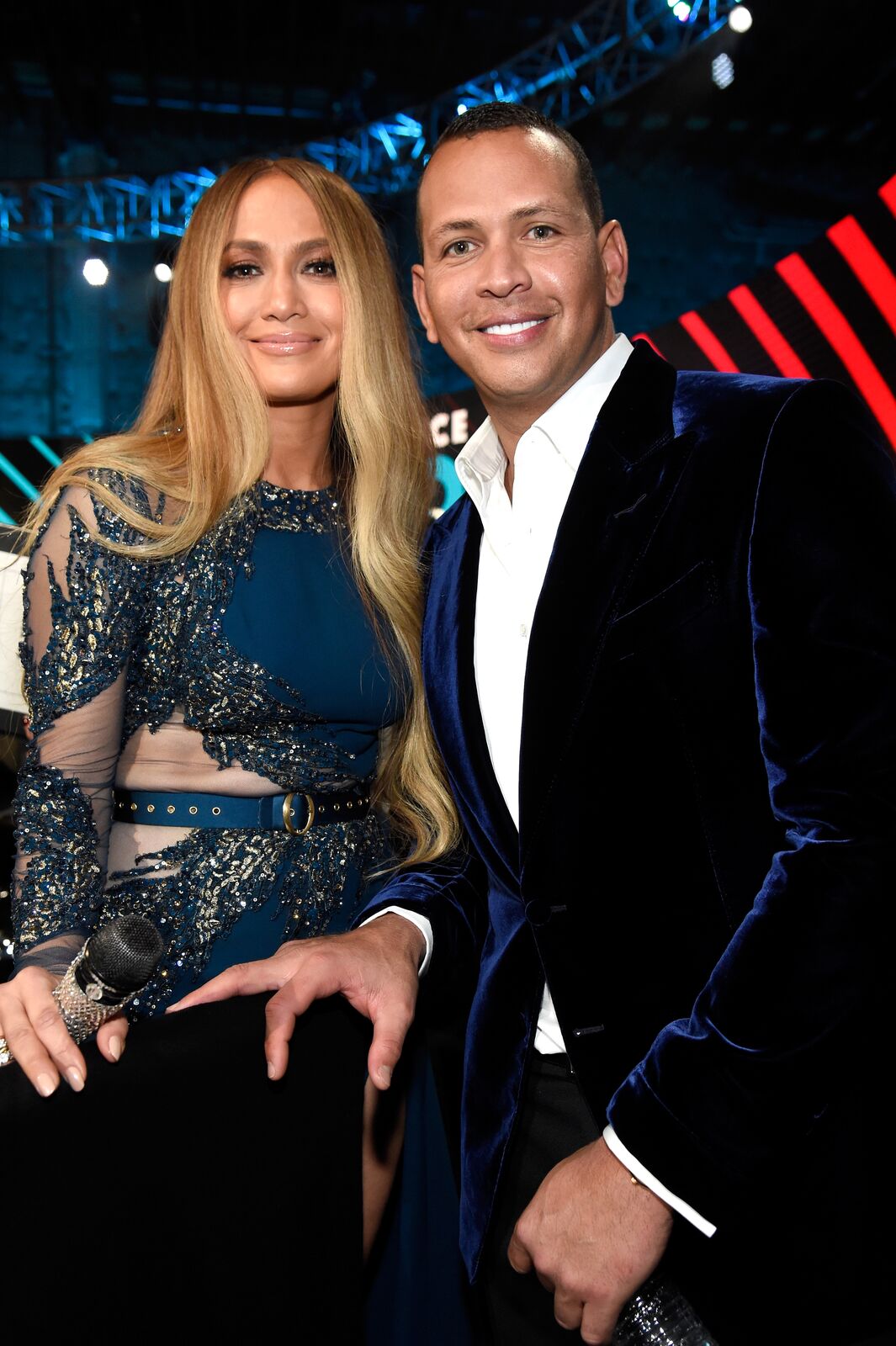 Jennifer Lopez and Alex Rodriguez pose onstage during "One Voice: Somos Live! A Concert For Disaster Relief" at the Universal Studios Lot on October 14, 2017 in Los Angeles, California. | Photo: Getty Images
Rodriguez plays TikTok game with daughters
In the video, Rodriguez sat at a table while each girl stood on either side of him. For every question, he'd point behind him to whoever he felt was the best match.
The very first question was who his favorite child is. The former pro baseball player seemed a bit stumped, eventually raising both thumbs to show that he supposedly doesn't have a favorite.
Rodriguez took quite some time for a lot of the other questions, often answering just before the next one is asked. He did answer all of them, though.
Details about his girls revealed
We learned that Natasha is the one who asks for cash more regularly, gets better grades, and watches more TV. Meanwhile, Ella is more annoying, has better taste in music, and is funnier.
Also, Ella's room is kept cleaner while her sister's is messier. Natasha, however, tends to get away with more things. She might have competition with some of the younger kids, though.
Natasha and Ella spend a lot of time with their soon-to-be twin step-siblings, Emma and Max, eleven. All the kids are currently home self-quarantining during the coronavirus pandemic.
J-Lo and A-Rod get flack for new video
Earlier this week, their parents shared a video with fans reminding them to stay home to curb the spread of COVID-19. Unfortunately, many people shot them down as messengers.
That's because, just last week, the pair were spotted going to a Miami gym ahead of the law-enforced shutdown in the area. The video felt somewhat hypocritical to the public.
Their wedding gets postponed
In the meantime, the couple has other things to deal with — like a postponed wedding. Earlier this week, Lopez spoke to talk show host Ellen DeGeneres about putting her wedding on hold.
The "On the Floor" singer said, "We're kinda just in a holding pattern like the rest of the world." She added that she and Rodriguez are just waiting it out to see what happens in the next couple of months.
As for the kids, they're getting by with virtual schooling, and the "Maid in Manhattan" star often helps with homework. Elsewhere, the family has fun with daily home activities.
The Flip the Switch challenge
Back in early March, the couple did the "Flip the Switch" TikTok challenge in which they switched outfits as they danced to Drake's song, "Nonstop."
The hilarious result saw Rodriguez wearing a white dress while his fiancée held the camera in a white shirt and khaki pants. The pair's video went viral very quickly.
Please fill in your e-mail so we can share with you our top stories!