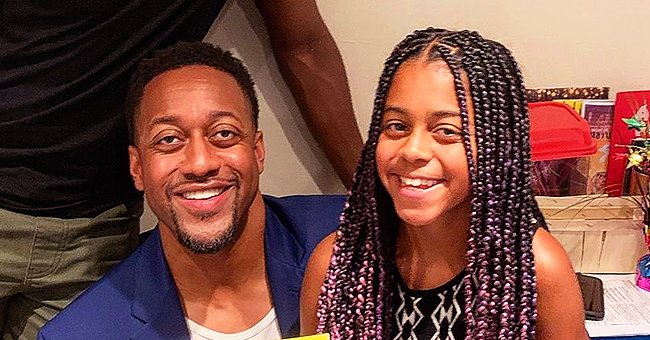 Instagram/jaleelwhite
Jaleel White's Daughter Samaya Learns to Bake with Dad Amid COVID-19 Pandemic

Jaleel White thrilled his Instagram audience with an adorable post featuring himself and his daughter, Samaya, as they showed off their baking skills.
Despite the scare caused by the ongoing COVID-19 pandemic, the White family have chosen this time to bond over culinary lessons.
Both Jaleel and his daughter spent some quality time in the kitchen. The proud father showed off his mini-me as she poured a mixture into a baking pan.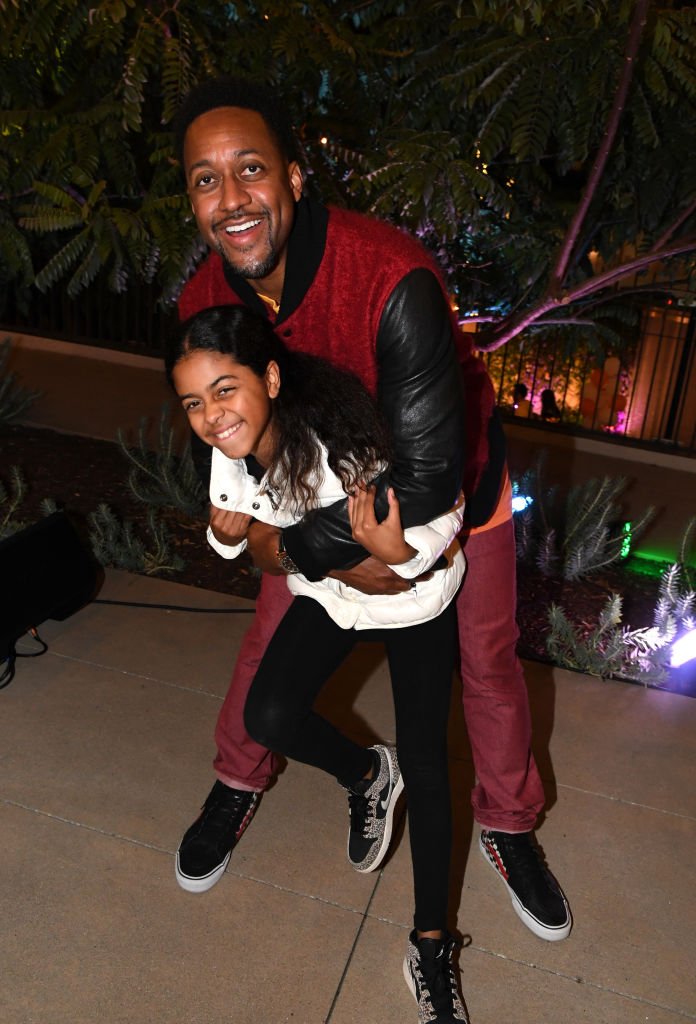 Jaleel White and Samaya White attend Tender Fest presented by Off The Menu and John Terzian on November 15, 2019 in Los Angeles, California | Photo: Getty Images
The actor seemed interested in the pastry prepared as he scooped some in his mouth, while he nodded in affirmation and muttered what appeared to be a pass mark.
He then went on to inform his fans that he was having the time of his life in self-isolation. He wrote:
"Exquisite Japanese pear & a daughter learning to bake. Not a bad quarantine day. #HolyMolyCoronaCamp."
The "Family Matters" actor garnered lots of likes and comments on the post. Many fans couldn't help but adore the special bonding moment of the duo.
A fan wrote that Jaleel's Instagram feeds were "entertainment galore." Another fan wrote, "You are such the sweetest dad ❤️God bless"
Despite the backlash, "Family Matters" actor has continued to concentrate on his career and most importantly, parenthood
This isn't surprising since the father of one is fond of updating his instagram with moments he shared with his daughter. Not only do they have fun attending events and eating together, but they also share a keen sense of fashion and show off their uncanny resemblance.
One of his Instagram post featuring the father-daughter duo as they stepped out to Samaya's first movie debut read:
"Take away from my baby's Ist Premiere A. #jumanji #jumanjithenextlevel is a must see! @kevinhart4real's Danny Glover impersonation is JOKES B..."
When it comes to airing his views on important issues, Jaleel is not one to mince words. He speaks as explicitly as possible irrespective of the likely outcome. A few years ago, the actor commented on Sandra "Pepa" Denton's interview.
The actress opened up about her reservations on the "Fresh Prince of Bel-Air" star, Will Smith. Though Will has been married for decades with two kids, Sandra said that younger Will Smith wasn't her type even though he tried to be "so nice" to her.
Without mincing words, the actress explained that in the 90s, she was more captivated by "thugs and hoodlums."
Mr. Jaleel followed the post with a comment where he applauded the admission. He concluded by adding that the bad guys scooped all the good girls.
This didn't go down well with some online users who felt he was throwing shades at women generally. Despite the backlash, "Family Matters" actor has continued to concentrate on his career and, most importantly, parenthood.
Please fill in your e-mail so we can share with you our top stories!