Ronda Rousey's Marriage to Travis Browne Who She Describes as Suspiciously Perfect — inside Their Love Story
The former UFC female champion has been happily married to a fellow athlete for nearly three years now, and she has recently focused on her family life, taking a rest from her fighting work for a while.
33-year-old Ronda Rousey's epic success during her professional mixed martial arts fighting years, starting in 2012, was key to the popularization of female mixed martial arts among mainstream audiences.
But after three years as the indisputable queen of the UFC women's circuit, she was taken by surprise by a knockout from Holly Holm in November 2015 that seriously demoralized her.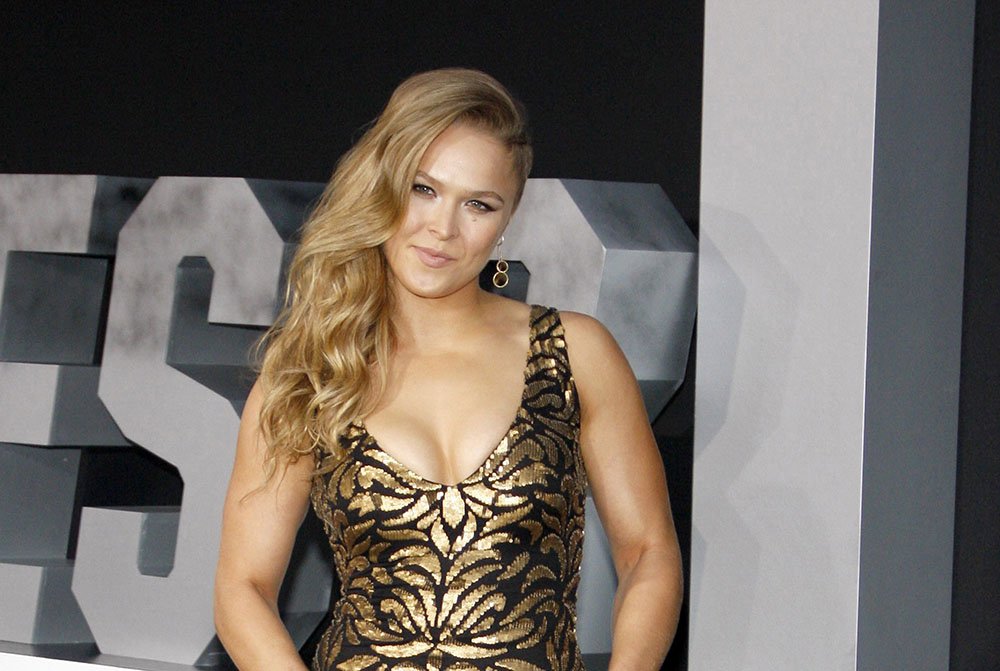 Fortunately, Rousey's personal life was flourishing while her career crumbled, and she was ready to make her relationship with UFC fighter Travis Browne her top priority while she tried different occupations such as acting.
ENGAGEMENT
Rousey and Browne confirmed their engagement publicly in April 2017, following two years of dating, with the then-wife-to-be taking to her Instagram account to make the announcement in a hilarious way.
Making fun of her own image as a tough female fighter, Rousey posted a photoshopped image that pictured her making an angry face and wearing a tuxedo while holding "Browne" in her arms.
Browne's face was edited into the body of a woman wearing a wedding dress, and the figure held a wooden sign that read: "Just Engaged."
Rousey only captioned the post with the emojis of a wedding ring, a heart-eyed face, and a heart, while also mentioning her fiancé.
PROPOSAL
As TMZ reported at the time, Browne, a UFC superstar in his own right, proposed to his beloved girlfriend while in New Zealand early in April 2017; he gave Rousey a massive diamond ring.
As he shared with the celebrity news portal, Browne chose to pop the question to Rousey underneath a waterfall, simply explaining, "it felt like the right place to do it."
Dana White, President of the UFC, was also approached for an opinion on the happy news, and he expressed how happy he was for the couple and that he was looking forward to the wedding.
WEDDING
Late in August 2017, after four months of planning, Rousey and Browne finally exchanged vows in an intimate Oceanside ceremony celebrated in Hawaii. 
On August 29, an excited Browne took to his Instagram feed to post a black-and-white photo of the newlyweds happily walking in the sand and holding hands.
In another post, shared the next day, Browne was seen standing by the minister that officiated the wedding, with the two waiting for Rousey overlooking the ocean. "Waiting for the woman of my dreams," he captioned the photo.
"She is absolutely perfect!!" the happy husband added in yet another post that pictured the couple in a loving embrace.
DOMESTIC BLISS
A few months into the marriage, Rousey visited "Live with Kelly and Ryan." She was asked what she meant when she said to her producer that Browne was "suspiciously perfect" as a husband.
Rousey justified her words by saying that she never imagined any other "real human" going through the trouble Browne could to make sure that she was always happy and comfortable.
She shared the story of Browne flying to Bogota, Colombia, where the actress was filming "Mile 22" and showing up with a box of tampons as he worried that Rousey might have forgotten to pack some, something she had actually done.
STEPMOTHER
When marrying Browne, Rousey became stepmother to his two children from a previous relationship -- two boys named Kaleo and Keawe -- and the two have happily welcomed her into their lives, as social media indicates.
In January 2018, a mere five months after Browne and Rousey made things official with a marriage, she gave us a glimpse into how much her stepsons --  whom Rousey affectionately calls "my boys" -- admire her.
Rousey shared a clip of Browne and the two boys watching TV at home, with the children jumping in excitement while watching Rousey's surprise appearance at the 2018 WWE after two years without making any appearances in the fighting world.
"My favorite part of tonight - surprising my boys," Rousey captioned the clip she posted to her Instagram feed.
PLANS TO EXPAND THE FAMILY
For the last couple of years, Rousey has been open about her plans to have children of her own in the near future, something that she said she wanted to do even before tying the knot with Browne.
Don't go looking for Ronda Rousey in the #WWE - she's take a hiatus to get pregnant! Catch #TMZSports on @FS1 Tonight at 12a ET / 9p PT pic.twitter.com/f5v6jxJdJn

— TMZ (@TMZ) April 16, 2019
Asked about the subject once again in May 2018 by TMZ's Adam Glyn in New York City, when she had been married for nearly a year, Rousey candidly replied that she was hoping to get pregnant "soon, someday soon."
Nevertheless, by December 2019, Rousey had not yet been blessed with a pregnancy, and she addressed the issue in an interview with People, in which she shared that she didn't want to put any pressure on herself or her husband about it.
"We want to be able to put it out there, in the universe, that we want to start having our family," Rousey explained.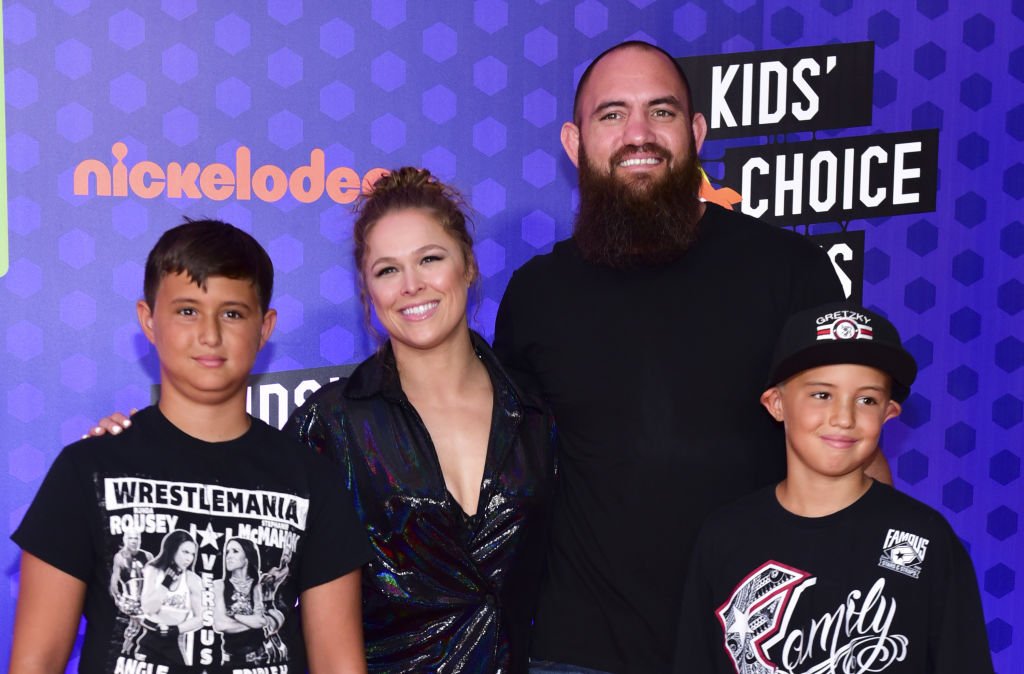 "But we're also trying not to stress out about it and really enjoy the last of the time that's just to be me, [Travis] and the boys," she added.
LEAVING THE WWE
In 2018, after suffering a devastating loss to Amanda Nunes in what Rousey was hoping to be her great comeback to the UFC Octagon, Rousey left the UFC for good.
Her surprise appearance at WWE women's Royal Rumble match in January 2018 was Rousey's way of letting her fans and WWE fans know that she was now switching from mixed martial arts to wrestling.
But although she told ESPN at the time that she was planning to dedicate to wrestling for the next several years, she announced that she was also leaving that behind after less than two years.
Apart from arguing that she wanted time off to spend with her family and focusing on having children, Rousey recently added that she was discouraged by the "ungrateful" response of the WWE fans to her.
She also complained about the WWE matches being staged and not real wrestling, and she discards returning to the company as a regular any time soon.