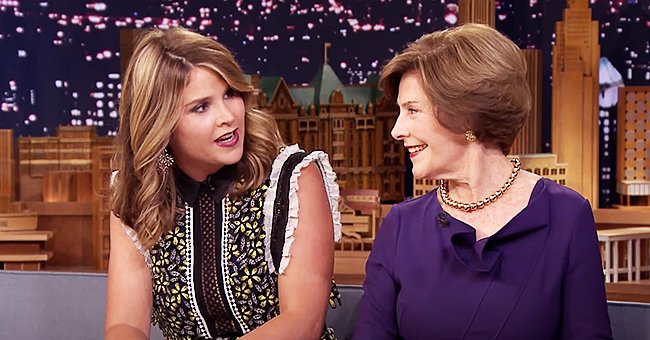 youtube.com/The Tonight Show Starring Jimmy Fallon
Jenna Bush Hager Learned From Mother Laura Bush's Example to Not Compare Her Daughters Mila & Poppy
Jenna Bush Hager opens up about what it felt like to grow up as the daughter of former First Lady Laura Bush, and how it shaped the way she is raising her kids.
NBC's Today show host and daughter of former President George Bush, Jenna Bush Hager, opened up about her upbringing in the Bush household and how it made her the kind of mother that she became. Describing how her mother shaped her childhood, Jenna said:
"My mother never once compared my sister, Barbara, and me, and I try hard not to compare my girls."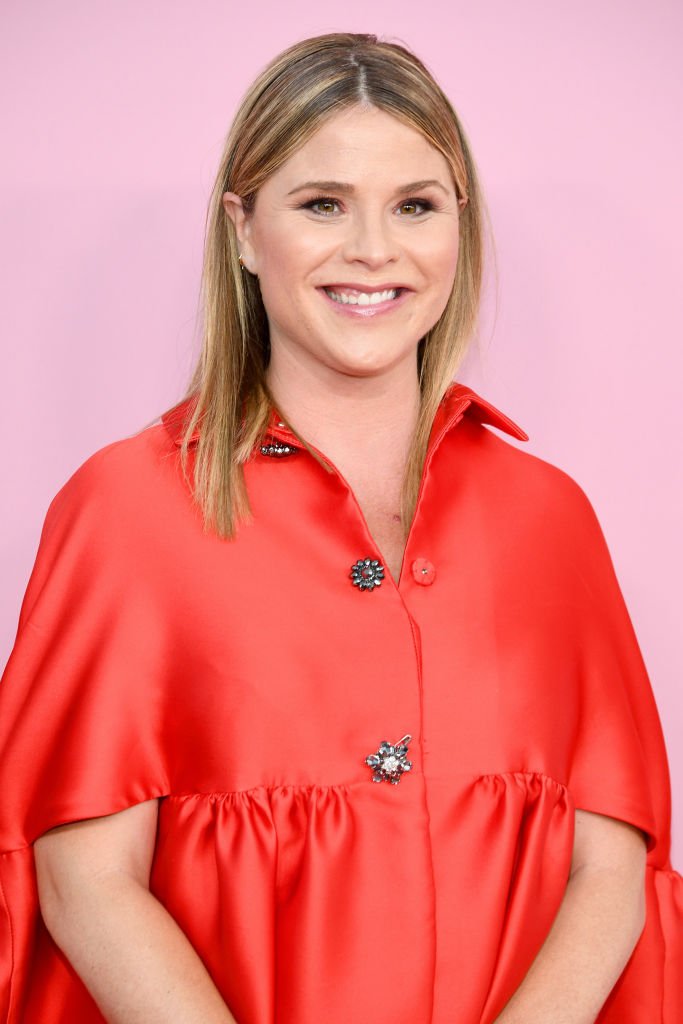 Jenna Bush attends the CFDA Fashion Awards at the Brooklyn Museum of Art on June 3, 2019. | Photo: Getty Images
The thoughtful and calm nature bestowed upon her by her mother allowed Jenna to let her daughters be themselves and let them know that being who they are would always make her and their dad proud.
Jenna admitted that her mother had never been the kind to give verbal advice, but instead, she led by example. The proud daughter revealed that her mother always had grace and calmness around her that never waivered even in trying times.
In their home, there was always a serenity about them. The former first lady seemed to diffuse any tension merely with her presence. Jenna described her mother as the steady force that kept her family standing.
Jenna has built a beautiful family with her husband, Henry Hager.
Jenna met her husband, Henry Hager, in 2004 during her father's presidential campaign. Before proposing, the gentleman had asked President Bush for permission to marry Jenna. They tied the knot in 2008, and they have raised a beautiful family with their two daughters and their son.
The 38-year-old TV host praised her mom for gifting her and her twin sister Barbara the power to create the kind of home in which they could build a happy family. Jenna said:
"What she always conveyed is that we have the power to create the kind of home we want our kids to remember."
Jenna and Henry welcomed their first child, Mila, in April 2013. Their second child, Poppy, arrived in 2015, and their youngest, Henry "Hal," was born in 2019.
Due to the pandemic, Jenna and her family have been taking precautions to stay safe by staying indoors. This meant that the Today co-host would have to report on her "Today with Hoda & Jenna" show via satellite from the comfort of her home.
Of course, that would prove a bit challenging for the mother of three. While filming an April Episode from her Long Island home, her oldest daughter Mila snuck into her camera frame and stole the spotlight from her surprised mother.
Hager laughed at the little girl's attempt to cause a little trouble and admitted that she was aware of the consequences of filming in a house with three kids.
The beautiful family of five has been in isolation in their home in Long Island, and Jenna is no doubt holding down the fort like a steady force, just like her mother, Laura, taught her.
Please fill in your e-mail so we can share with you our top stories!