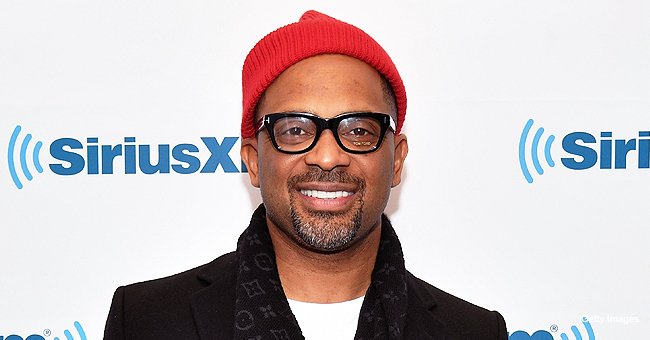 Getty Images
Mike Epps Rides Bike without Helmet in a Throwback Video
Mike Epps revealed his passion for riding bikes when he shared a video of himself riding his favourite bike around his neighbourhood like a professional.
Mike Epps likes to push limits when he takes the stage to do his stand-up comedy sets across the country. Another passion of his that pushes the limits on the road is his love for bikes. In his caption, he revealed:
"I miss riding my bike in Indiana this time of year s/o to the Riders all across the country."
In the video he posted, Mike was wearing a cap and was dressed in a basketball jersey and jeans. A fan, who commented on the post gave him some valuable safety advice, saying, "put that helmet on big dawg."
The comedian was pictured riding on a long stretch of road. A few fans pointed out how terrible the road he was riding was and also cautioned him to wear a helmet.

A fan commented on a video of Mike Epps riding his motorbike along the roads of Louisiana | Source: Instagram.com/therealmikeepps
While some people praised him for his riding skills, the comedian's safety was the biggest concern among his fans.
One commenter suggested that Mike's wife, Kyra Robinson, intervene and asked, "where is your wife, she should curse you out no helmet wth?"
Mike looked like he was in his elements on his bike while riding with his sunglasses on and embracing the open road. Commenting on his speed, a fan jokingly called him "Speedy Gonzales."
"Damn Mike did not know you ride bikes. Now I love you even more. Come ride with us in Chicago," another fan said.
Mike was raised in Indiana by a single mother. His love for his hometown goes beyond the open roads he enjoyed exploring while riding his bike.
Indiana had such significance to him that he named his daughter, "Indiana Rose," in honor of his favorite place in the world.
Mike Epps had four daughters from previous relationships before welcoming another girl, with the birth of his fifth child in March 2020.
Mike and Kyra had hosted a star-studded wedding in Newport Beach, California, almost a year before Indiana was born. Some of their guests included Snoop Dogg, Doug E Fresh, T.I and his wife, Tiny.
Please fill in your e-mail so we can share with you our top stories!